One of Nordstrom's BIGGEST sales of the year is here – the Nordstrom Anniversary Sale started today!! We are beyond stoked! I'm here to help you get prepped, because remember the Nordstrom Anniversary Sale is all about what's BRAND NEW! No discounts on the current season or the previous season, but all the newest, cutest stuff for Fall! The Nordstrom Anniversary Sale is the BEST sale of the year when it comes to getting extreme quality and major sale prices.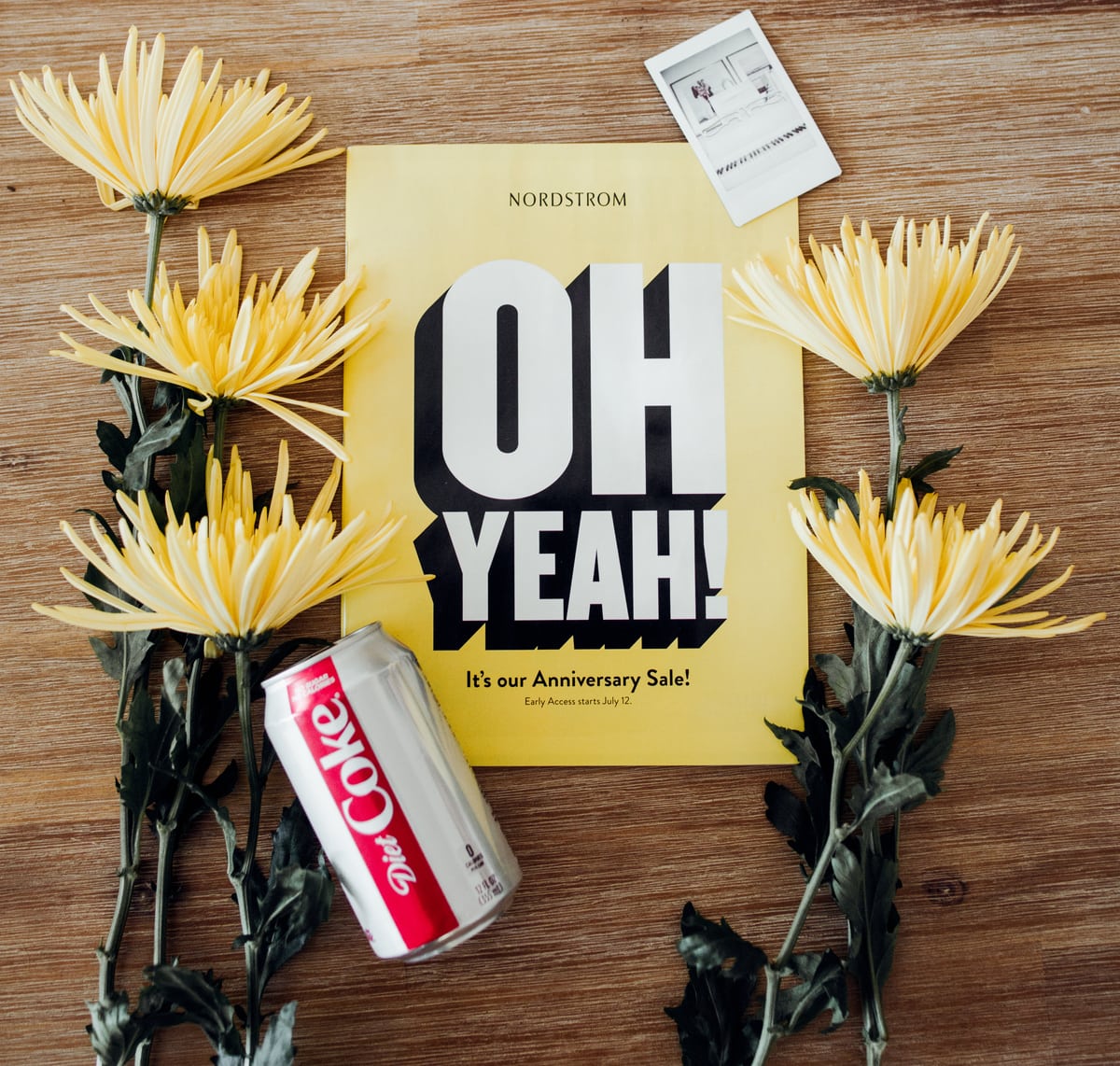 Pin the Post
I want to help you buy wisely and make sure that you get those items that you're dying to have from the Nordstrom Anniversary Sale! Things you'll love and wear and use and will last you months and months and MONTHS!  So we created a printable wardrobe checklist that you can take into your closet (with a Diet Coke, of course!) and do a little inventory! The checklist has men's and women's Fall wardrobe items so you can easily check off the things you already own, and figure out which items you really need from the Nordstrom Anniversary sale, like new coat or new boots or whatever! Fun, right?
Here are our picks of the TOP-RATED items from the checklist!
Womens:
Booties
Winter coat
Pull over sweater
Neutral cardigan
Dark denim
Long sleeve jammies
Casual sneaker
Athletic sneaker
Black skinny jeans
Chunky sweater
Button down flannel
Denim jacket
Crossbody bag
Large tote bag
Backpack
Riding boots
Ugg slippers
Black leggings
Mens:
Dress shoes
Suit
Dark denim
Sneakers
Button down shirt
Joggers/sweats
Sweater
Winter Coat
Activewear shirt
Activewear jacket
Activewear pants
Pullover sweatshirt
Also there's a lot of fun discussion about what people are most excited about over on our Mint Arrow Besties group page, where we're going to be featuring an item of the day each day and randomly surprising some besties each day with that item so you might want to join in on the fun over there too!!
Now go stock up on Diet Coke, lay out your coziest sweatpants, make sure your WiFi is working and sneak a peek at this year's Nordstrom Anniversary Sale catalog and set your alarms to come back here FIRST thing tomorrow morning, because the Nordstrom Anniversary Sale starts tomorrow!!!