According to the wisdom of the internet, life isn't perfect but your hair can be! Okay but for real, I do think when my hair looks good I'm automatically in a little bit of a better mood (can I get an amen?!). I rounded up all my favorite tried and true hair tools for more good hair days! These are all the best curling irons, wands, straighteners, and hair dryers that I just can't live without!
Dyson Hair Straightener
I've been using this hair straightener for a few months and it is truly phenomenal. I have LOVED the rest of Dyson's hair tools, and this one is no exception. It's conveniently cordless and charges either on the wall or with a wireless charger (I get 3-4 uses out of it before charging again). It's so fun to use!
This hair straightener relies less on heat, so it does way less damage than a traditional flat iron. Minimum heat for maximum smoothness!
I really think my hair has stayed way healthier by using this flat iron (even my hair stylist mentioned this too!) It works beautifully, both for straightening and for curling. The tool has flex plates that allow for easier curling, and I truly think the way to get the longest-lasting curls is by using a flat iron! The plates are soooo smooth and never catch or snag my hair.
Fun fact: the first day I used this Dyson hair straightener and did stories (and didn't say a WORD about doing anything different to my hair) I had tons of people DM me on Instagram asking what I did differently to my hair! It really does smooth like a dream, all while using minimal heat.
I also love that it's a "smart" tool, totally temperature adjustable AND shuts off by itself after 10 minutes of inactivity. I can't even tell you how many times I've wondered if I've left my straightener on after leaving the house! BUT NO MORE!
BaByliss Flat Iron
If the Dyson straightener isn't in your budget, this BaByliss flat iron is so good and practically a third of the price! This BaByliss flat iron became an instant favorite, because (just like the Dyson flat iron) it has curved edges! These edges make curling your hair with a flat iron super fast and insanely easy.
Bonus: it heats up quick and makes your locks super shiny!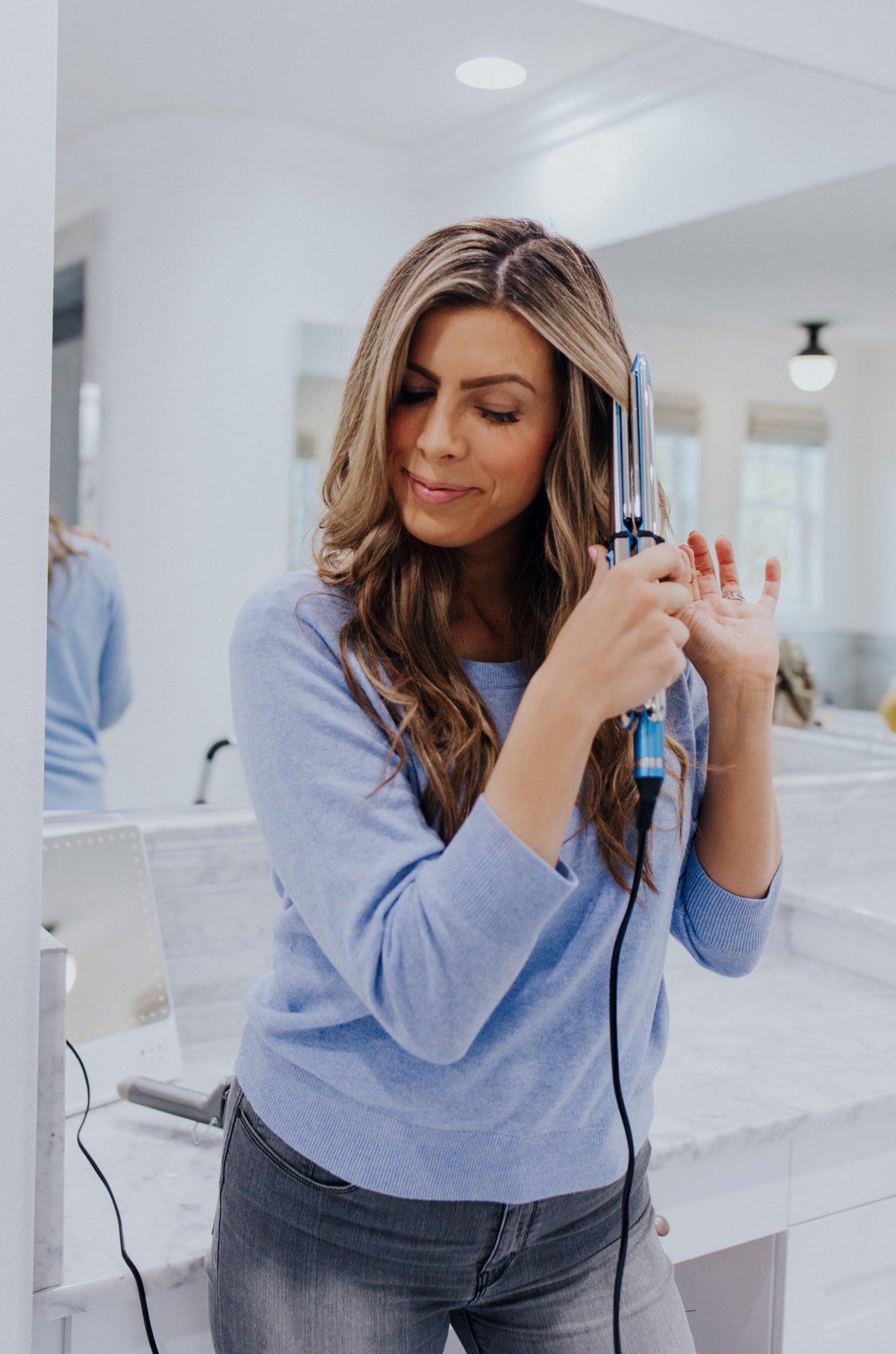 Dyson Supersonic Hair Dryer
My beloved Dyson Supersonic hair dryer is FOR SURE an investment piece, but I promise you it is so so worth it. I have been using it for a few years now and it still blows me away! When I started using this lightweight blow dryer I cut my drying time in HALF, and it leaves your hair super soft and smooth.
If you have long and/or thick hair this hair dryer is going to change your LIFE! Did I mention that it's also super quiet? Like carry on a conversation or listening to your favorite podcast while drying your hair quiet. Game freaking changer.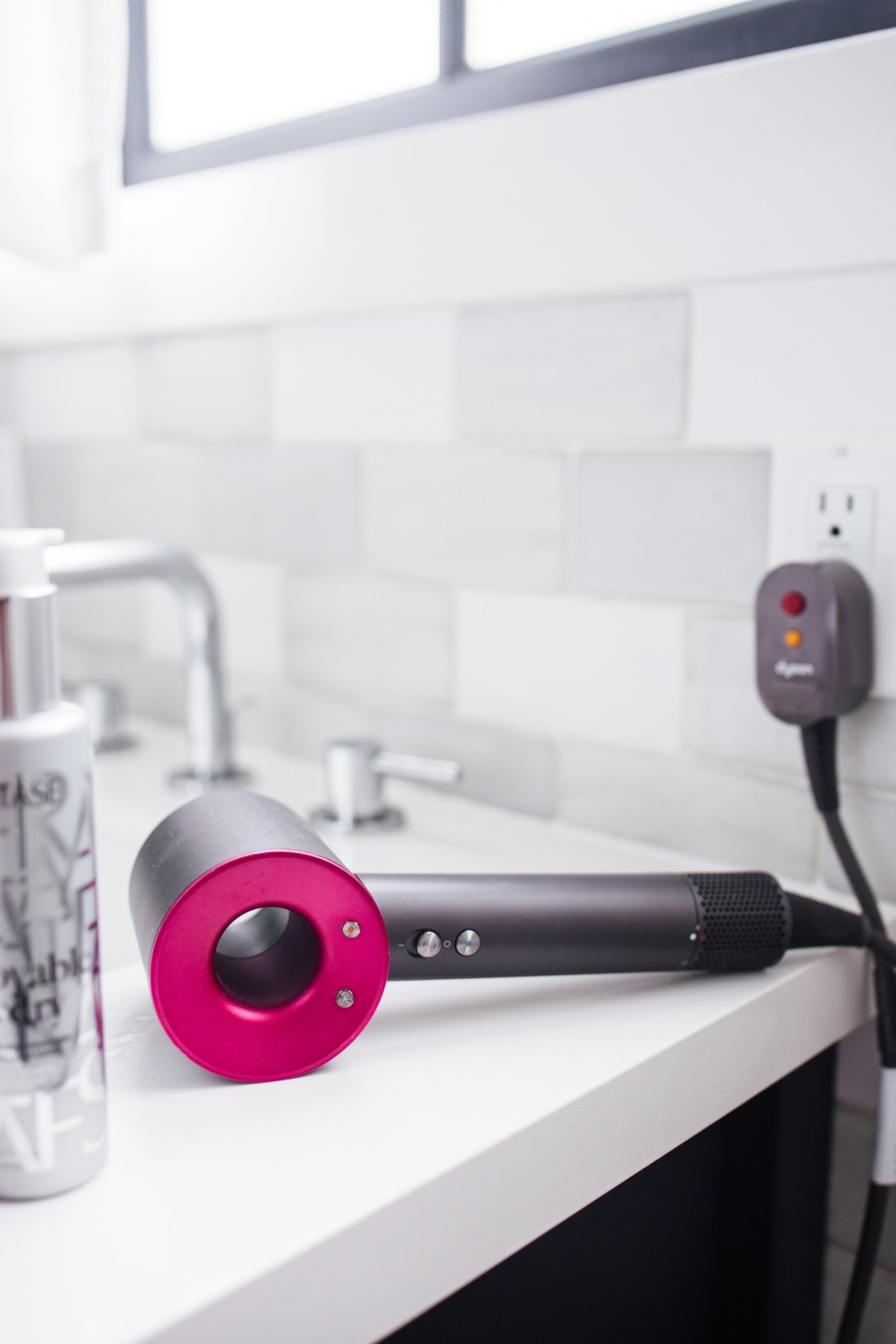 Revlon Air Brush
There are so many things I love about this Revlon One-Step Hair Dryer And Volumizer Hot Air Brush, but my favorite has got to be the price! At under $50, this is such a great alternative to the Dyson hair dryer if that's not in your budget. It's so easy to use and it seriously gives me the same type of blowout that I've ONLY been able to get from a professional in the past.
This hair tool makes it SO INSANELY EASY because it dries and straightens my hair in one simple step, in only twenty minutes!
Drybar Wand
Can't stop, won't stop using this Drybar wand. I fangirl pretty hard over Drybar products and this AMAZING wand is no exception! One of the most awesome features is that it's skinnier on top where you want a little extra va-va-va-volume, but wider at the bottom where you would want your curls naturally to fall a little softer. I'm completely OBSESSED with the cool touch end, because I've burnt more than a few fingertips in the quest for the perfect curl over the years!
It also has an adjustable temperature setting and an auto shut-off feature. I know I'm not the only one that's accidentally left a curling iron plugged in ALL day! Whoops! This wand is legit the total package for gorgeous waves and curls.
Beachwaver Curling Iron
Nothing curls my hair as fast as the Beachwaver. Nothing. It is the definition of a tried and true favorite and one of my beauty secret weapons. It curls my hair in literally HALF the time of a regular curling iron, but the curls last twice as long!! We're talking DAYS, people.
Plus it curls. your. hair. for. you. This might sound intimidating, but it's super duper easy and so quick! I know sometimes I exaggerate, but THIS THING IS AMAZING!!
Right now there's a FLASH sale going on and you can get the black or white 1.25″ curling iron for less than $100 each with code WINTERWAVES at checkout.
You can find the black 1.25″ curling iron HERE for $63 (reg $129), and the white 1.25″ curling iron HERE for $97 (reg $199). This is a steal! Don't forget to use the code at checkout for the full discount.
Budget-Friendly Curling Iron
I know the price points on the Drybar Wand and Beachwaver aren't for everybody. Maybe they're not in your budget or maybe you prefer to save your pennies for other splurges. This BaByliss Pro is the perfect save option that doesn't feel like a save!
It's under $50 and this is the curling iron my stylist uses when she does my hair after a cut or color. And I always LOVE how my hair looks!! She always leaves the ends a little bit looser and beachy and it holds for THREE days. Yes please!
Hair Waver
A recent hair tool favorite and a total blast from the past is this hair waver! It's super simple to use and gives such a fun look. Hold it on your hair for a short amount of time for loose, beachy waves or hold it longer for the full wave look! At UNDER $25, it's a total risk-free purchase.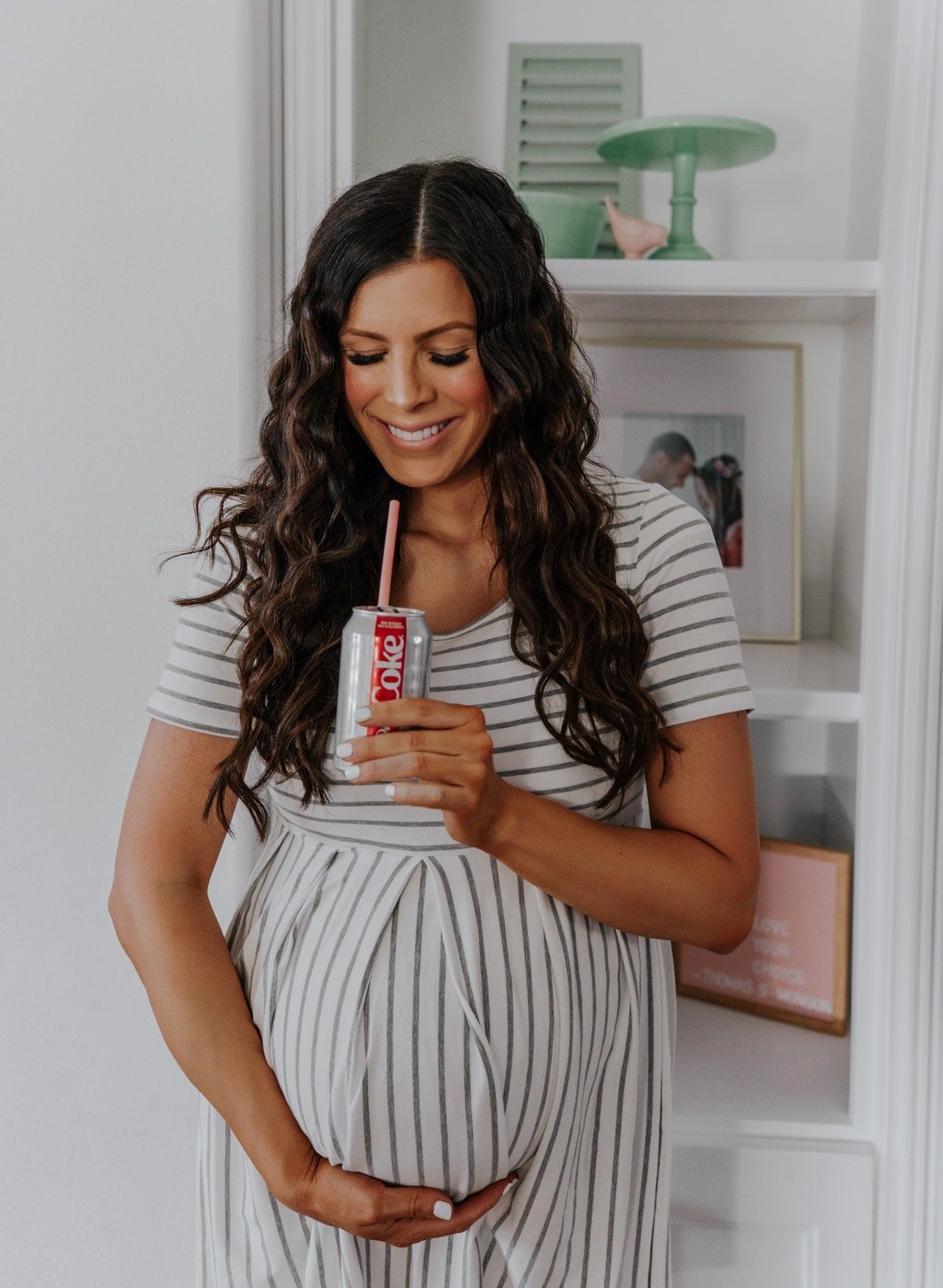 Tried and True
Have you used any of these hair tools? Are you madly in love? Tell me which ones are YOUR tried and true favorites! It's always so fun to try out something new with your hair.