Don't you love when someone compliments something you're wearing and it's actually a super affordable deal you found?! I love finding drugstore makeup that would have you thinking it's a luxury brand loved by makeup artists.
It's been a few years since I've done a full drugstore makeup haul, but I've picked up some new, great things along the way! I'm super excited by not only the new makeup finds I made, but with some of my holy grail products I'll forever go back to. I love that all of them are available at CVS where you can shop high quality products in the most convenient, budget-friendly way!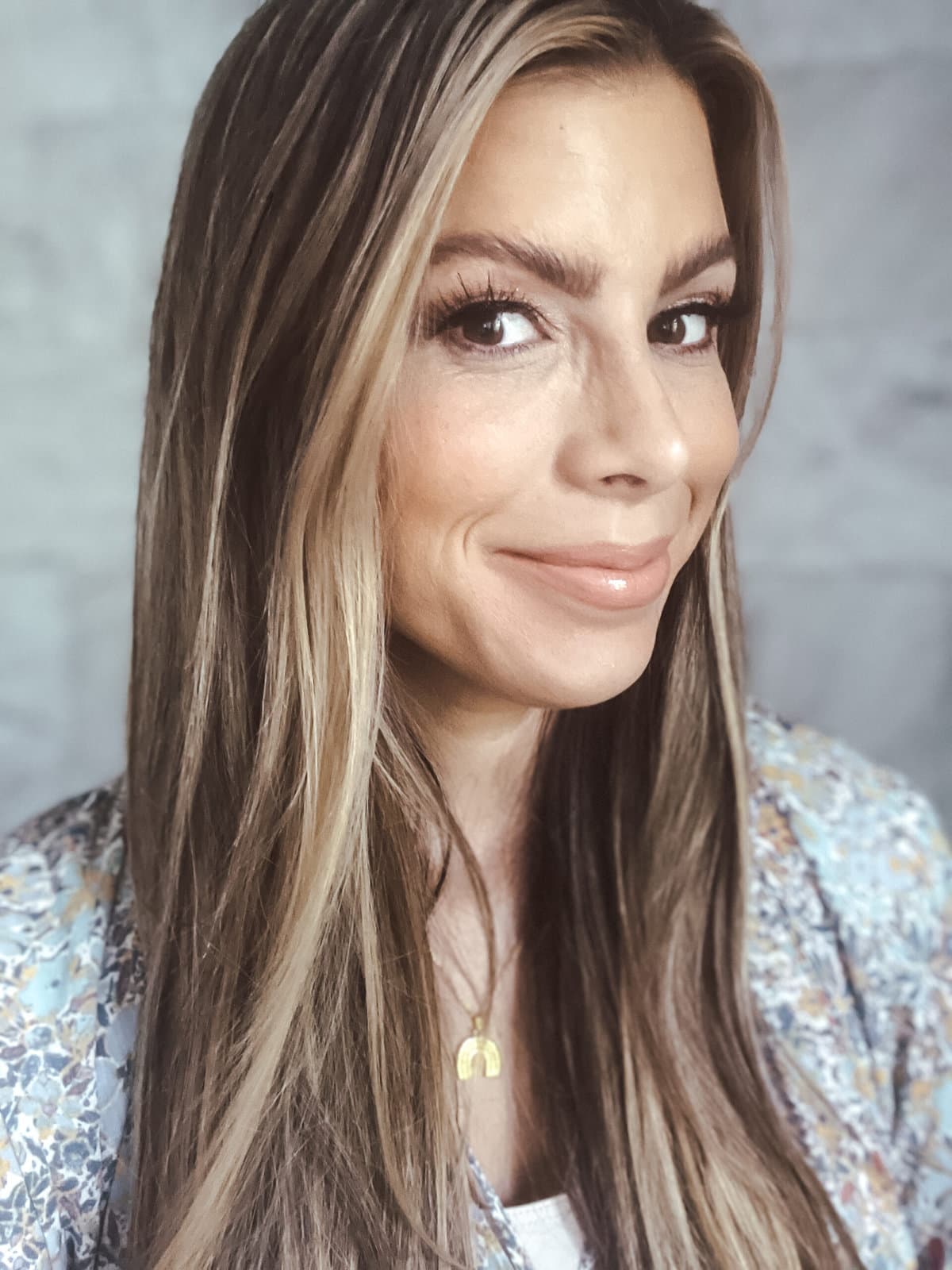 First month free when you sign up for a CVS CarePass
I've talked about how great (and affordable) the CVS CarePass membership program is, and it's the perfect time to sign up and get your first month completely FREE!
You're going to love free 1-2 day shipping on online purchases! Members also get a $10 monthly promo reward to use in-store or online! There are so many more great benefits to signing up. You don't want to miss out! Plus, it's only $5 a month or $48 for the year and basically pays for itself.
High quality drugstore makeup finds
Best drugstore makeup primers
Having a great primer will help your eyeshadow last all day without creasing! The poreless putty primer by e.l.f. has been a favorite of mine for a really long time. It's a great product that'll blur out pores and keep your makeup locked in all day.
The marsh-mellow primer by NYX is a little lighter and doesn't feel as tacky on your skin. I love both of these for whatever you're looking to achieve, whether it's smoothing skin, or a light feeling to lock in your face makeup for the day.
Top drugstore foundation
I tried several drugstore foundations and the CoverGirl Outlast is my favorite I've EVER used!
This 3-in-1 full coverage foundation looks amazing on the skin and is long lasting. It reminds me of another high-end foundation – it's THAT good. And it has SPF18! The warm beige tone matches my skin perfectly and I'm so obsessed with this find.
Perfect drugstore makeup primer for your lids
WOW – I'm so in love with this Milani eyeshadow primer! It's amazing and super comparable to Urban Decay.
A friend told me about this product and I'm so glad she put me on it, because your shadow will seriously not crease at. all. This is lightweight and will let your eyeshadow perform in the best possible way.
Eyeshadow palette
I really liked the colors in the L'Oreal paradise eyeshadow palette! The shadows are lightly fragranced, smelling so pretty with each use. If you're in a makeup rut, I love that the back of this package has different color matching ideas for eyeshadow inspo. For a drugstore pallet I was super impressed by this and it was great for the price!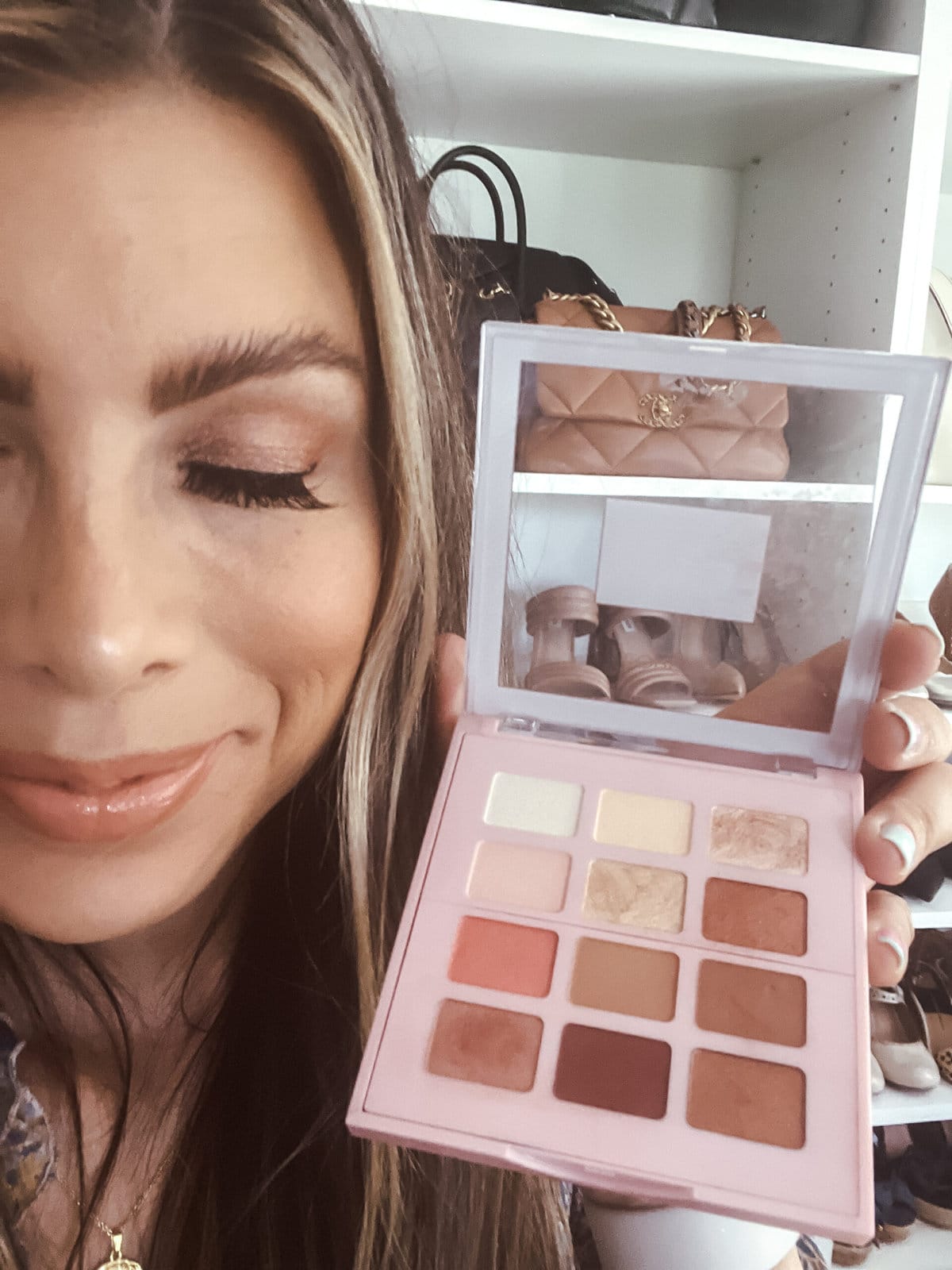 Bomb brow products
The TattooStudio brow pomade has been something I've worn before and I've gone back to it a bunch of times! I love the soft brown shade with the e.l.f. duo brush to apply because the brush it comes with isn't as great.
I also love the Essence make me brow eyebrow gel mascara – it's realllyyyy good if you're a full eyebrow girl like myself. And NYX brow glue is LEGIT. I heard a lot about it before trying, and it's true – it'll seriously keep your eyebrows locked in place and is super easy for styling.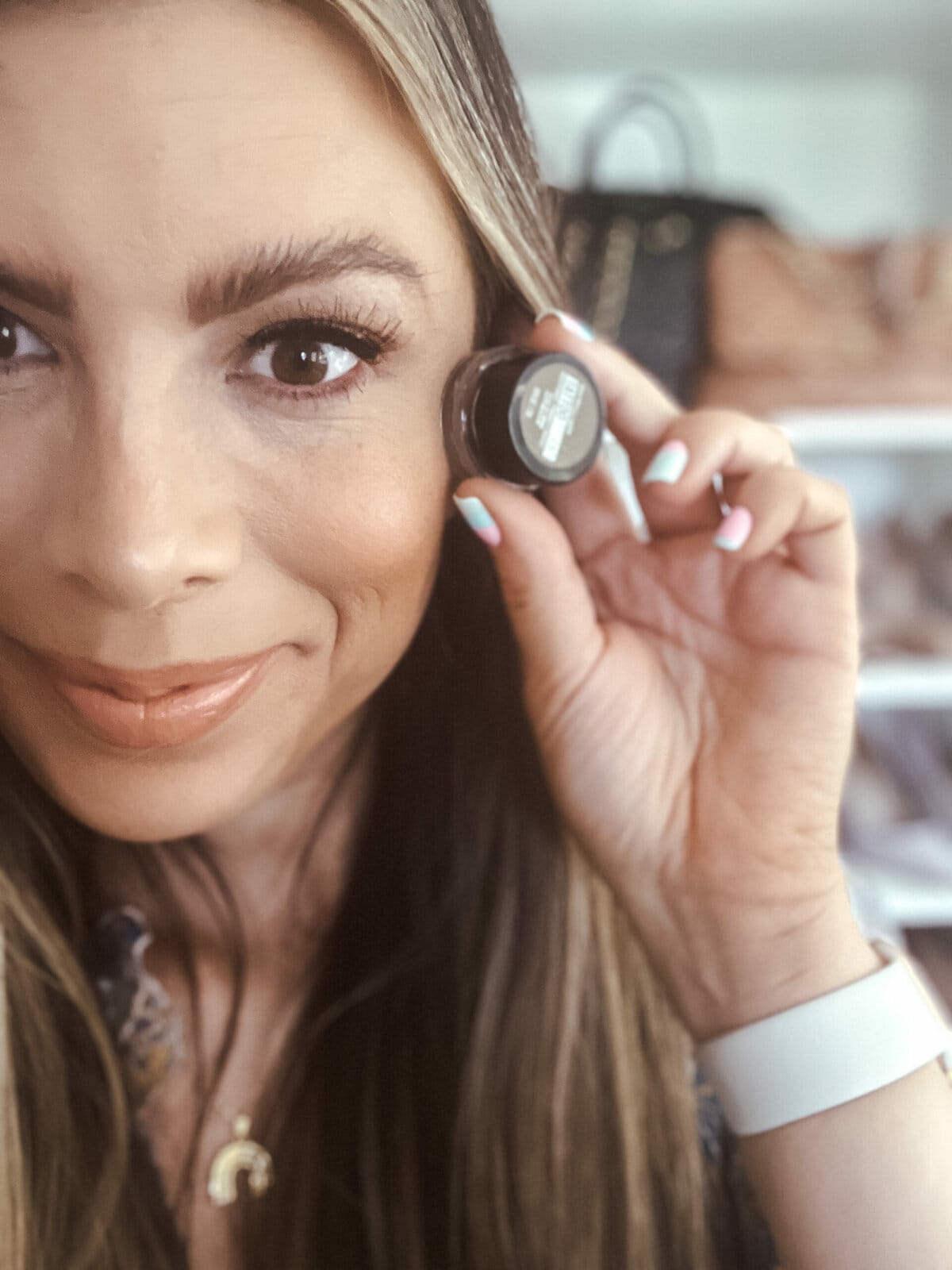 Blush
I loved trying e.l.f.'s new putty cream blush – it's so good! It reminds me a lot of a super popular luxury blush I have. But, if you're not into cream blushes, grab the Milani luminoso – I've talked about it for years and just adore it. This baked blush is a dream with buildable pigment and shimmer throughout.
Bronzer
Physician's formula butter bronzer is another cult fave of mine – I've loved this for years and I know so many professional makeup artists do too! You'll seriously be grabbing for this over the expensive, high end bronzers in your makeup bag. It gives the prettiest glow and will forever be one of my favorite bronzers.
Highlighter
My absolute favorite drugstore makeup beauty item that I consistently use over any department store makeup I own is the Wet n Wild MegaGlo Highlighter!
I love asking the Sephora makeup artists what their favorite thing in the store is, and when I was told about this highlighter I had to grab one from CVS! I love the shade "blossom glow," I use it the most, but they're all amazing pigments.
Concealer
I tried around five new concealers from CVS, but I was super impressed with the Revlon Colorstay Skin Awaken 5-in-1 Concealer way more than any other! I love that this has vitamin C and the fact that it didn't crease under my eyes or nose was a major win. This blends super nicely and has great coverage – all around AMAZING find!
Mascara
L'Oreal's bambi mascara was good, but it wasn't my favorite of all time! This mascara gives volume and opens your eyes to give that wide-eye deer look. The formula is super smooth and I like that it's washable. This is a great price and while it wasn't my top mascara, it was still a good find!
My top 2 drugstore mascaras are:
Maybelline Sky High Mascara (for lash-extension like length)
L'oreal Lash Paradise (for crazy good volume)
Lashes
Attention all falsie lovers: the kiss false lash glue IS. LIFE. I discovered this a few months ago when my girls were in a school performance and I had to put fake lashes on them, this product was a lifesaver! It's so easy to apply the liner and pop the lashes on – almost like velcro for keeping your lashes in place. This blows the old glue we would use out of the water, it solves every problem we've struggled with when it comes to putting on lashes! Not to mention the eyeliner is great!
Ardell wispies are my fave, I tried out the naked lashes which were a really good option too. I think the wispies are still my preferred, but the naked lashes are great if you're not looking for a super intense look!
Drugstore makeup setting spray
New favorite alert! Milani's make it last dewy finish is super affordable, travel size, hydrating, and illuminating. I'm obsessed with this setting spray and you can't beat the price on it!
Best drugstore makeup brushes
I tried a lot of great e.l.f. brushes including a mini beauty sponge (which was one of the best I've used)! e.l.f. brushes are amazing for getting into the tiny creases and applying everything perfectly. If I need a drugstore brush, e.l.f. is my go to brand, but I still reach for my favorite e.l.f. eyeshadow blending brush over any luxury brand! They're super nice quality and I always grab the black ones because I've found them to be better than those with the white handles.
e.l.f. daily brush cleanser is perfect if you're anything like me and get lazy when it comes to washing your brushes after each use! This is great because you can just spray a little on the brush and rub it off on a washcloth before your next use. It's so helpful for when you don't want to shampoo and wait for brushes to dry!
Lips
The NYX suede lip liner in nude and lipstick in A La Mode applied great and I loved the plumping gloss for a really pretty all over neutral look. NYX's pink sugar gloss is a great topper if you like a sparkle, shiny look!
Find all your best drugstore makeup finds at CVS
I'm so glad I got to stock up on my must-haves with my CVS CarePass membership! Don't forget to take advantage of free 1-2 day shipping and a $10 monthly promo reward when you sign up today!