Quick Version: Get two IT Cosmetics CC Cream Foundations for only $52! (Reg. $44 for 1 – that's basically a BOGO FREE deal!) + 15% off the Heavenly Luxe Complexion brush!
If you're a makeup/skincare lover get excited, because I found an AMAZING deal on IT Cosmetics CC Cream today! This is the perfect opportunity to stock up if you're already a longtime IT Cosmetics lover like I am, OR it's the perfect time to try it out if you've been wanting to see for yourself why everyone loves it so much.
In a hurry? Jump straight to the deal below!

Deal details
Right now you can get my favorite IT Cosmetics CC Cream DUO for only $52! (Reg. $44 for just one). Plus, if this is your first QVC purchase, make sure to use code SURPRISE at checkout for an extra $10 off! That means this is basically a BOGO FREE deal. Keep reading to find out why I love the IT Cosmetics CC cream.
My favorite CC cream EVER
IT Cosmetics' CC cream has long been one of my very favorite foundations. It's basically skincare with a side of amazing coverage! It has seven amazing benefits, including a physical sunscreen, anti-aging serum, and buildable coverage.
FAQ's
Why IT Cosmetics CC Cream?
This stuff is a CULT FAVE of soooo many beauty bloggers and beauty professionals. IN FACT, when I was at QVC a while ago, their professional makeup artist used this exact stuff on me.
She picked it over the bottles and bottles of every brand of full coverage foundation I know and love (and some I haven't even tried) and when she pulled it out to use it on me, I was like "oohh I love that stuff," and she goes "I KNOW isn't it the best?!" It really is the best CC cream I've ever used. Period.
How do I pick the right shade?
Warm, neutral, cool undertones, what does it all mean and HOW do I find out what my skin is?!
IT Cosmetics' website gives a really informative tutorial on how to choose your foundation color, based on undertones! You can also head to Ulta's site and take their test on how to choose a foundation shade. Simply enter the brand shade you've been using and it'll suggest what shade to get!
Can CC Cream replace foundation?
This stuff is straight up MAGIC. It's SEVEN products in one!!! That means you can literally skip your moisturizer, primer, color corrector, anti-aging serum, dark spot concealer, full coverage foundation AND SPF 50 because this bottle whips it all up into one easy little formula.
But can it really replace concealer?
Let's talk about how this IT Cosmetics CC cream is full coverage. I LOVE IT! With a super quick sweep of this stuff my face is perfectly even and moisturized and any of my skin imperfections at the moment just magically vanish! I really don't even need concealer under my nose or eyes for a quick trip to the pool or a walk outside.
Can I trust the SPF?
The older I get, the more I'm ultra paranoid about being out in the sun without SPF. I looooove that this quick application of IT Cosmetics CC cream not only covers me perfectly for foundation and concealer but it's giving me full protection, too!! YES, you can totally trust it.
Does it moisturize?
This IT Cosmetics CC cream doesn't just throw moisturizer in there but they DOMINATE with their moisturizer! They've done all these clinical studies that show after 10 minutes of wear, 100% of subjects showed a clinical measure of skin hydration, and they measured 79% increase of skin hydration!
How do you apply CC Cream?
The foundation really is so much better with the IT Cosmetics brush. Right now you can get the Heavenly Luxe Complexion brush for 15% off! The first time I tried the IT Cosmetics CC Cream I wasn't sure if I loved it. But then I saw someone with FLAWLESS skin and asked her what she uses! She told me the IT Cosmetics CC cream, but with a hitch – you HAVE to use their brush! Ever since I took her advice I've been a firm believer. If you've been wanting to try it out, now is the time to buy while you can save BIG!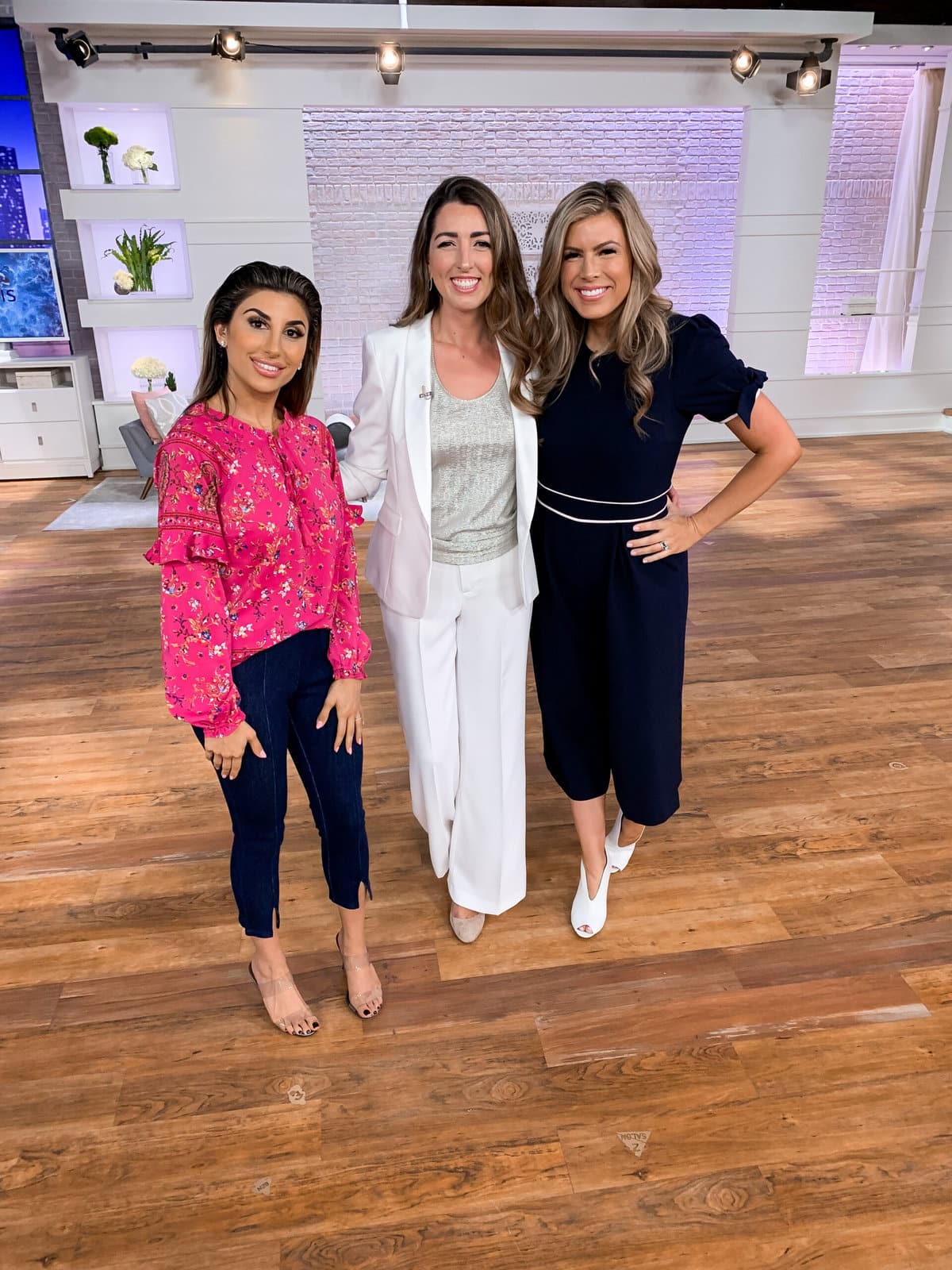 IT Cosmetics CC Cream live demo
Check out my live demo HERE using the IT Cosmetics CC Cream! Below are all the products I used: