One of the most FAQ I get is actually about nursing bras, of all things! I nursed all 4 of my babies, so over the years I have definitely acquired tips, products and BRAS that have helped make this process easier! Here's the thing: once you need a nursing bra, you don't have time (or energy) to try out alllll the bras to figure out which one works best for you. Luckily I've done all the hard work for you and even split them into categories to make it that.much.easier!
This amazon nursing bra is my most used, SO affordable, and highly rated (like 4700+ stellar reviews!) This bra is simply my favorite, the one I always grabbed when I was nursing! The criss-cross design is just brilliant, there's even a little seam that you can cut to make the bra side-access instead of top-access! It's also insanely comfortable. I've had problems in the past with clogged milk ducts and once I switched to wearing this bra for the majority of the time, I had NO problems with that! I only got mastitis once while wearing this bra and I got it several times with my first two kids wearing other bras!
Because I wear underclothing associated with covenants I made as a member of the Church of Jesus Christ of Latter Day Saints, it's super important for nursing bras to work with these garments. I love that this bra matches up perfectly with my nursing garments; it makes nursing life and then switching back to normal life SO easy!!
For the price, comfort level and fit, these amazon bras are simply the BEST. They come in a three pack for only $31.99 and I literally recommend them to everyone!! One of the best parts about this bra? It's comfortable enough to sleep in! Let's be real here, no one has time to change into and out of a night nursing bra. This one is your 24-7 bestie!
If I was only allowed to (or could only afford) ONE nursing bra, the 3-pack of the amazon nursing bra would be it!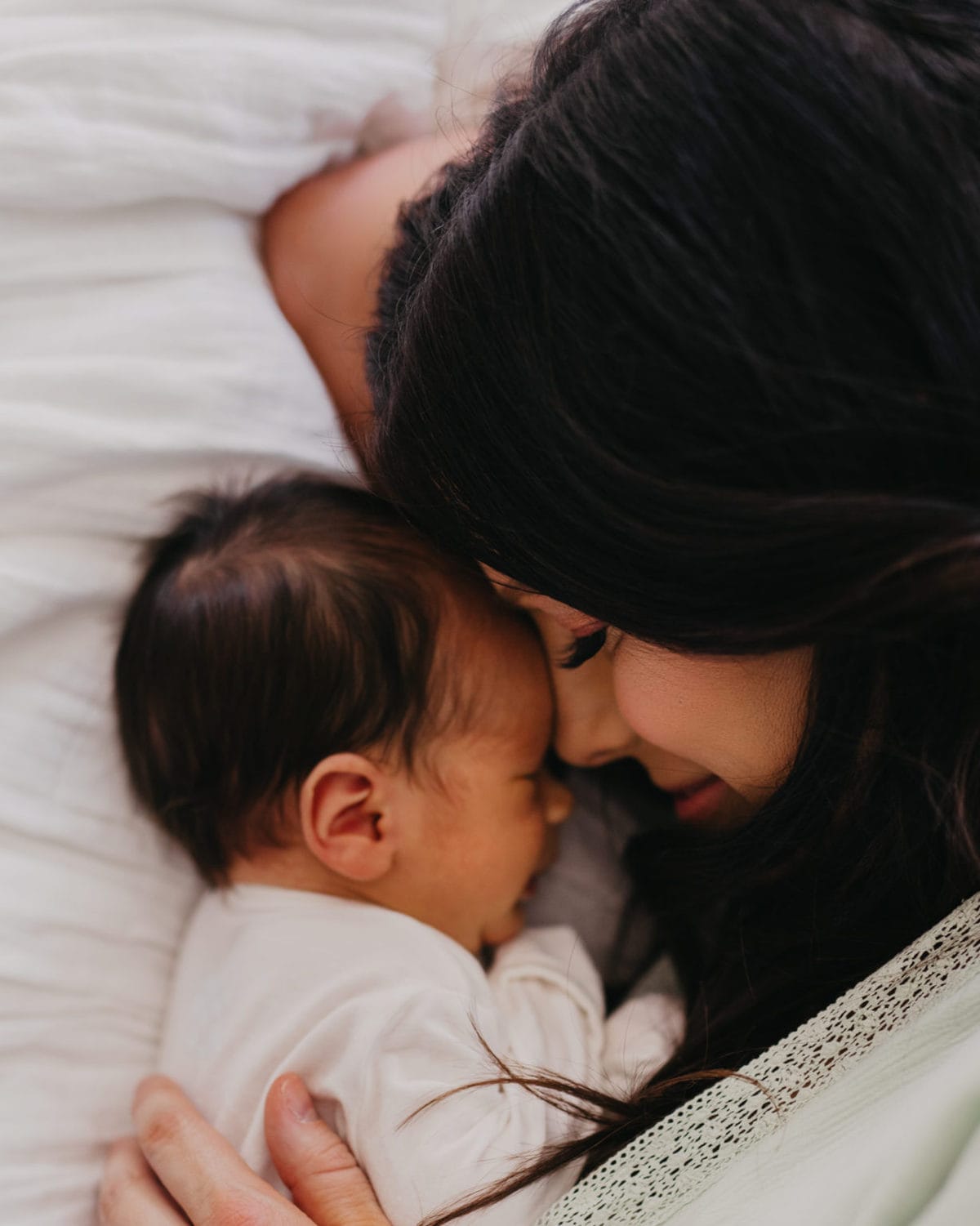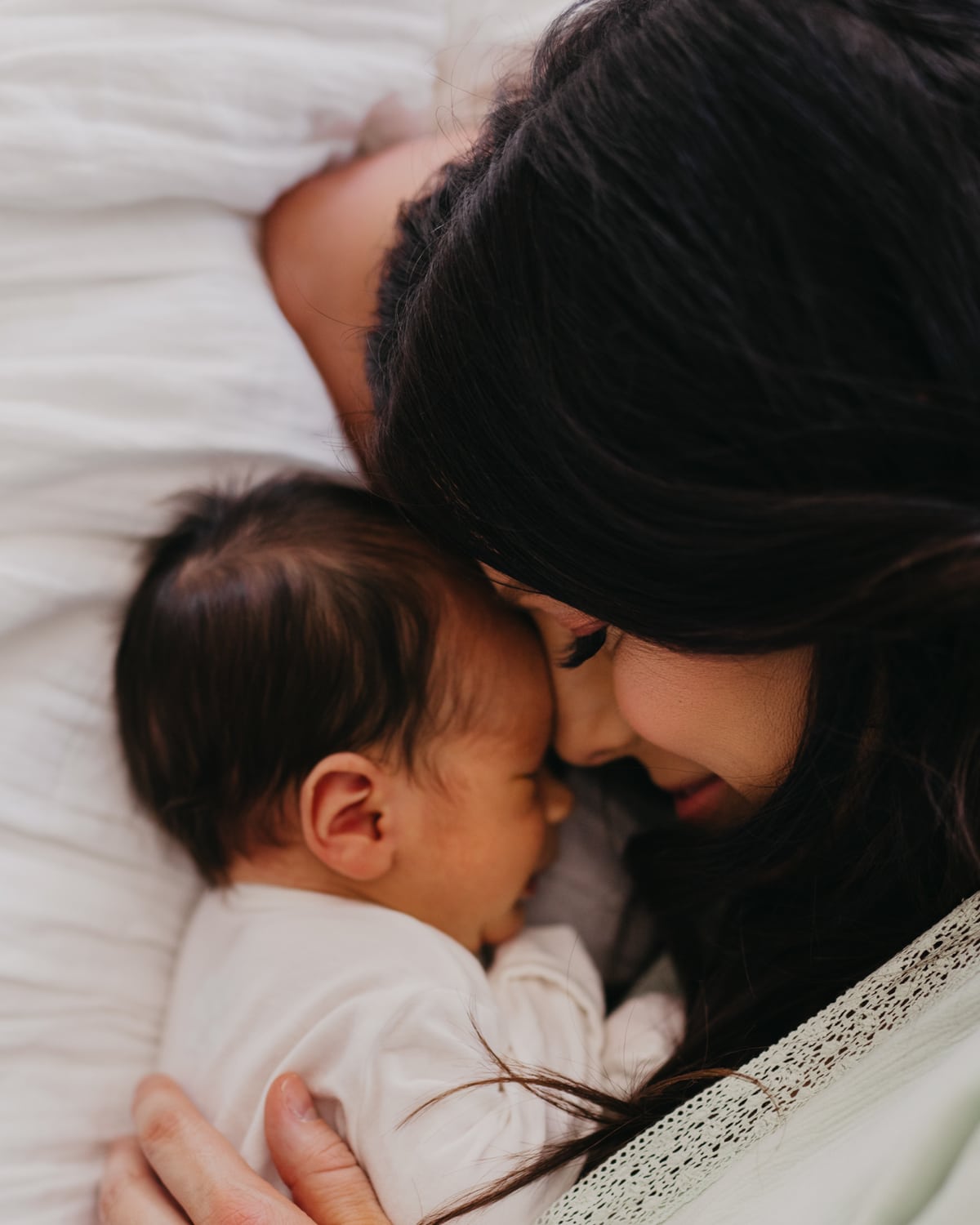 2) The Workout Nursing Bra
Often times you can barely fit in a workout in between feedings and laying the baby down and then starting all over again when the baby wakes up! There's been tons of times that I've finished a workout and literally have to nurse Harry in the parking lot or right when I'm done exercising so this bra totally came in handy.
Also, for anyone who has nursed and tried to exercise, you know that it can be really painful!! You definitely need to get a nursing bra with a different support level when you're planning on working out in it. This sports bra is actually not marketed as a "nursing bra," but has a velcro snap that transforms it into one! I tried a ton of different nursing sports bras and they were either really uncomfortable or hard to use. This one is super functional and I love that you can easily wear it after nursing, so it's a totally practical $28 purchase.
3) The Pretty Nursing Bra
This pretty bra is my go-to for something that LOOKS like a normal bra! Sometimes you just don't want to wear a nursing bra all the live-long day. Like you're going on date night (baby is the third wheel) but you want to dress up a little and not feel frumpy!
I also love that this one is wireless so it helps prevent the clogged milk ducts! It looks great under clothes and it's still totally functional. It's my go-to pick for something a little nicer and more feminine. If you aren't seeing your size, check here!
Most Convenient Bra
This is another every day bra that I love because the pads are sewn into place! This isn't the case for a lot of nursing bras, so it adds to the convenience factor for sure. The cups don't move around in the wash or in the hustle and bustle of nursing babies. You can also sleep in this bra and wear it under clothes, so it's an amazing option to have in your underwear drawer! It also has a six-hook back closure so it totally accommodates fluctuating breast size! And at only $16.99, it's super affordable!! It has over 780 amazing reviews so I'm definitely not the only one utilizing this inexpensive find!
My "breast" tips 😉
Another tip is that the bras I liked with my first two kids actually didn't work for my last two kids! Just like our bodies change with pregnancy, so do our preferences. Be sure you're buying for the body you have NOW! You want your nursing bra to work for you, not against you. For all my best breastfeeding advice, be sure to check out this post sharing my experience and everything I've learned since I had my first baby!
To see all my baby tips, favorites and MUST-haves, go to my best baby registry list ever.