If you're a mama (or soon to be mama!), it's likely you've been SUPER looking forward to the Nuna Nordstrom Anniversary Sale deals this year! It's always one of the BEST times of year to get your wishlist carseats, strollers, etc. for a LOT less. You ready to see what's part of the sale this year? Lets get started!!
Make sure to subscribe to our email list to stay in the know with all things Nuna Nordstrom Anniversary Sale!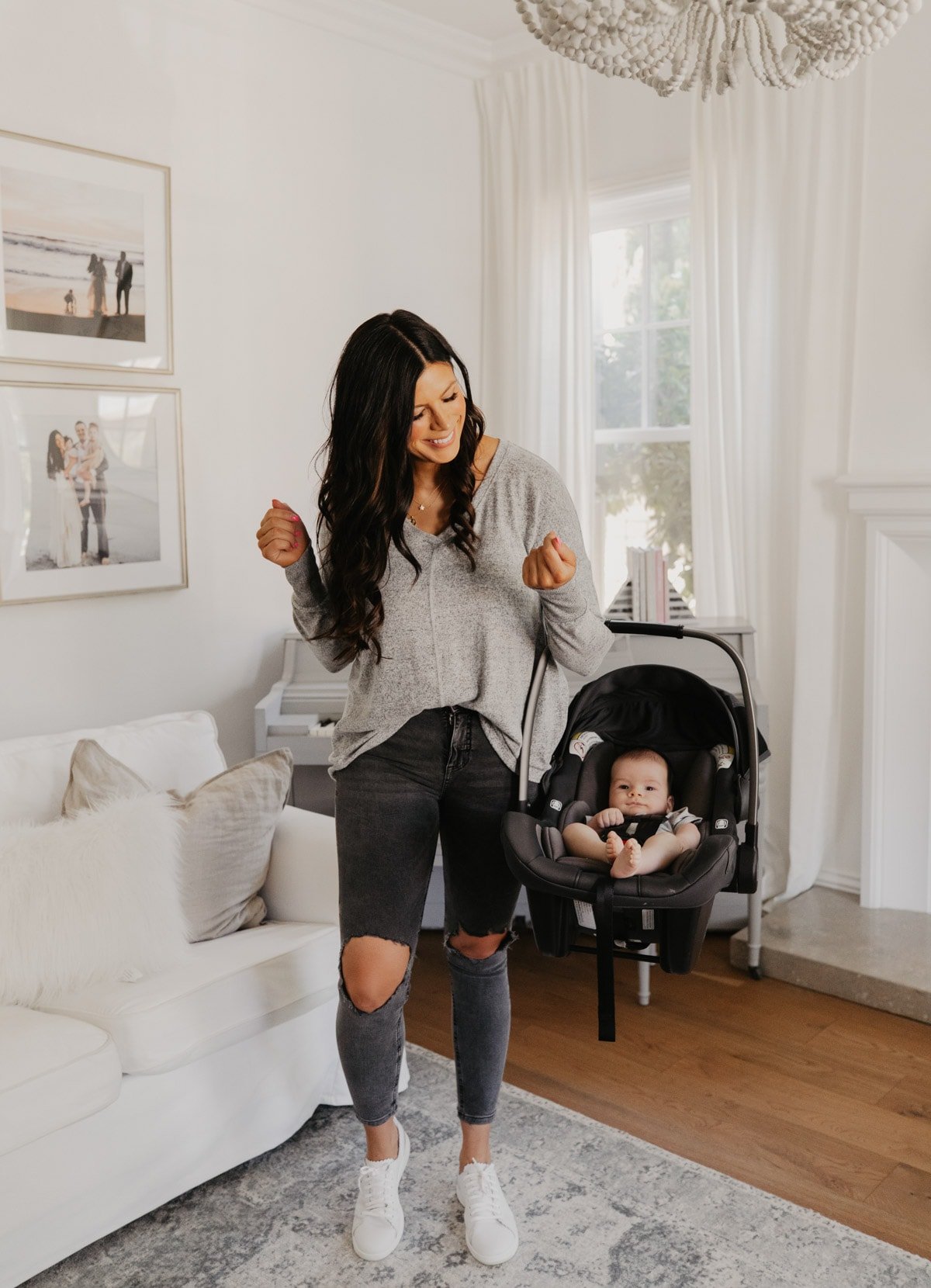 In a hurry? Shop the deals below!
When can I shop the sale?
Early access to the Nordstrom Anniversary Sale is available to all Nordstrom Cardholders!
Preview: LIVE! View it here
ICON early access: LIVE!
Ambassador early access: July 7
Influencer early access: July 9
Open to the public: July 15
Sale ends July 31.
If you're looking for all the information you need to shop the Nordstrom Anniversary Sale this year, make sure to check out our Complete Guide!
EXCLUSIVE Nordstrom Anniversary Sale e-mail list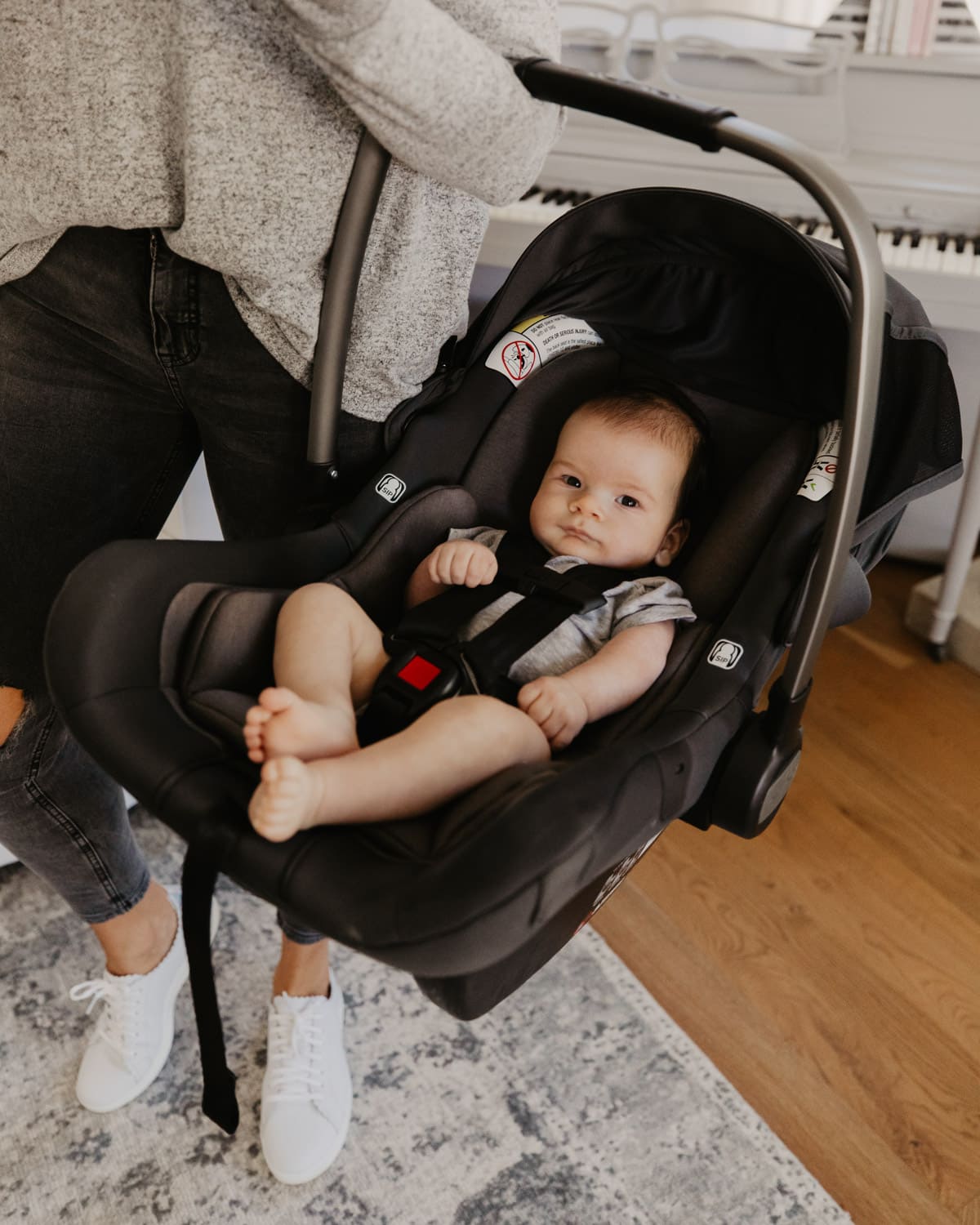 Nuna PIPA RX infant car seat
I'm SO excited to see this Nuna PIPA RX infant car seat part of the sale this year! You can get it for $309.99 ($419.95 after the sale), saving you $110!
Here's what you'll get from this car seat:
7.6 lb (SO LIGHT!!)
Removable, full-coverage Sky Drape
Infant insert
Integrated harness holders to help when buckling baby in — GENIUS
UPF 50+ canopy (this attaches with magnets which is amazing)
CAN be installed without a base (as opposed to the Nuna PIPA Lite LX, which cannot)
Compatible with all nuna strollers
AND MORE! Read more details here
Nuna Rava Car Seat
If you're looking for a highly rated convertible car seat, you might want to try out the ULTRA popular, very highest-rated by Nordstrom shoppers, Nuna Rava convertible car seat!
I wish I had more to say about this myself, but we've personally never owned or used this car seat. BUT, like I said, it comes from the same family as our beloved VERY favorite infant car seat, the Nuna Pipa Lite and the Rava has insanely high ratings. You can get it during the Anniversary Sale for $399.99 ($549.95 after the sale)!
Nuna MIXX Stroller & Sling Bag Set
This Nuna MIXX Stroller and Sling Bag Set is on sale for $629.99 ($849.99 after sale). It's definitely a splurge item, so you'll want to buy it during the Anniversary Sale for sure. While I haven't tried this one myself, it gets amazing reviews!
One mama said: "Completely obsessed. I bought this to replace my uppa baby vista because it just so heavy and the fold was not compact at all. The Nuna folds so easy, so light and minimal space in the trunk. Also, my baby loves it and the lay flat when napping."
Here's a look at some of the Nuna Mixx Stroller's features:
SUPER easy to maneuver with one hand
Can be used rear & forward facing
Easily opens and collapses
Includes a fold-away axle for a more compact fold
MagneTech Secure Snap (a self-guiding magnetic buckle that automatically locks into place)
Extendable UPF 50+ canopy with peekaboo window (LOVE this feature)
Ventilation panel
Adjustable leg support
AND MORE! You can read more details here.
Baby be mine
It's no question that Nuna is a brand every mama can get behind, especially when the prices are a lot lower. We definitely recommend adding the Nuna product you have your eye on to your wishlist and buying as soon as you have access to the sale, because these WILL sell out. Don't forget to take a look at this post for all of the BEST baby deals of the Nordstrom Anniversary Sale!