The MOST wonderful time of the year has officially hit us – the Nordstrom Anniversary Sale is LIVE – and one of our MOST REQUESTED posts for the sale is going up QUICK!! This is our guide to the very best picks from the Nordstrom Anniversary Sale Baby Deals! Nordstrom hasn't been including baby in the Anniversary Sale catalog and the anticipation has been killing ALL OF US!! These deals were totally worth it! Are you ready?
Strollers
Uppa Baby Cruz
Technically this isn't an Anniversary Sale deal, but it is INSANE! If you buy the Uppa Baby Cruz WITH the Uppa Baby Mesa car seat you get 20% off your purchase! Because it's not an Anniversary Sale deal you can take advantage of this deal RIGHT now-even if you don't have a Nordstrom card! Thanks, Nordstrom!!

Babyzen Yoyo+ Complete Stroller
1.Babyzen YOYO+ Complete Stroller. This stroller is one of the VERY hottest on the market right now! It has an easy one-handed fold and parents love it because it's CRAZY compact. This is supposed to be a dream stroller for traveling or even hopping on and off public transportation with a super quick fold. It gets all PERFECT reviews on Nordstrom's site and I'm dying to get my hands on one! IMPORTANT to note: it's actually the same price as the regular BABYZEN YOYO, but this one comes with a travel bag, parasol and new leg rest that are all valued at $164 basically for free!
Car Seats
Maxi Cosi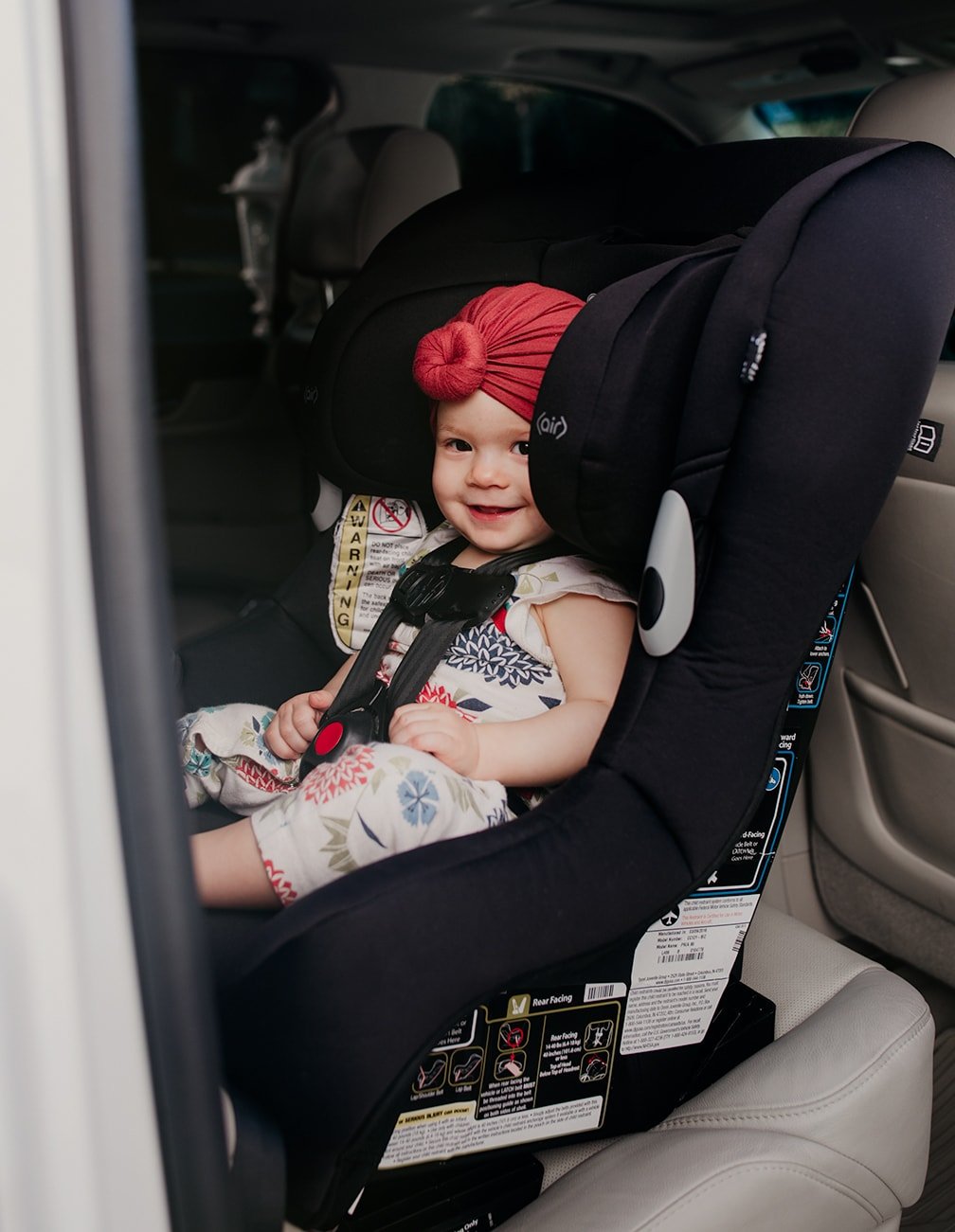 2. We are MASSIVE fans of Maxi Cosi convertible car seats! They've been on my list of baby favorites for years. Not only are they all machine washable & dryable (bye-bye icky germs and air drying) but they're so ridiculously cushy. My girls fall asleep in this car seat very easily because they are ULTRA comfortable. We've bought more of this car seat than any other because its that good. On sale for $260.90 ($349.99 after sale). It's easy to install and impossible to position incorrectly!
3. Nuna
3.Nuna Rava is one of THE most popular convertible car seats on the market! She's the Bentley of car seats and people are OBSESSED! The Rava has hundreds of perfect reviews and during the Anniversary Sale you can save 25%! It's cozy. It's a breeze to install. It has cup holders!! Currently on sale for $374.90 (reg $499.95).

4. The Nuna Pipa Lite LX is my FAVORITE infant car seat!! Word to the wise: if you're a jet-setter, this car seat does not have a seat belt thread so it *might* be harder to travel with if you're in and out of Ubers or taxis. It's ONLY safe to use with the base! That said, it is THEE most lightweight infant carrier on the market and is more than $100 off during the sale making it only $314.90!!! We have this for Millie and loooove it. It adapts easily to any high-end stroller which makes it even better!!

Stokke Tripp Trapp
5.This eco-friendly and beautifully constructed high chair is actually an incredible investment for families that is totally worth the money! It's on sale for $253.90 which is 25% off the after sale price of $339! You guys, the versatility of this high chair is unreal! It can hold up to 300 pounds, which means that your infant will be as safe on it as you would! It's great for growing with your baby, as you can easily configure the seat and foot plate to fit a newly sitting baby to a full grown adult! So you can totally use it at your kitchen table for a toddler or baby or as a stool at the island for your older kiddos because we can guarantee everyone will love it!
Smaller Items on Sale
Freshly Picked Backpack
6. I am THRILLED that the Freshly Picked Classic City Pack is included in the Anniversary Sale this year! This gender neutral, leather bag is great for before, during, and after the baby phase. It boasts a laptop sleeve, changing pad and approximately one zillion pockets! We love how lightweight it is despite the all-leather design and you will love the beautiful classic style! After the sale it will be $175 so be sure to snag it for a STEAL at $116.90!
Noodle & Boo
7.Noodle & Boo Nursery Essential Gift Set – this gift set is a STEAL for $29.90 for a set of body/hair wash, lotion, baby balm, baby powder, laundry detergent, and wipes. These smell like heaven on earth and I have a total nostalgia for Noodle & Boo when it comes to my babies first few days on the earth! (See me get all sappy about them in this post too).
Little Giraffe
8.Little Giraffe hooded towels are THE NICEST towels I've ever felt or used for a baby. The fabric is heaven and they are one of our favorite Nordstrom Anniversary Sale baby DEALS, at $31.90 ($49 after the sale!) Choose gender neutral cream or the pink or blue for a sweet baby gift!
Their super luxe blankets are also unbelievably soft and only $59.90 during the sale, but almost $100 once the sale is over. Important note about these blankets: DO NOT DRY THEM. You have to hang dry them or they're ruined forever!
Nordstrom hooded towels
9.These hooded towels are normally $45 but they are marked down to $29.90 for the Anniversary Sale! I have one for Millie that I've washed millions of times and it's still super soft! Comes in a unicorn or shark, so everyone can have their pick!
Baby Bling Bows
10.Baby Bling bows are SO nice because they won't indent your child's head. I seriously can't tell you how many times my dad ripped baby bows off Anabelle's head because he was worried it was "cutting off her circulation." HA! These darling bows are adjustable so you can easily use them from birth to toddler! $7.90 for one or 3 for $21 during the Nordstrom Anniversary Sale!
Don't miss out on these Nordstrom Anniversary sale baby deals!
We rounded up ALL of our favorite baby gear, baby clothes and baby accessories below so you can shop all the BEST stuff in a flash!
In case you missed it
We have some AMAZING posts published for Nordstrom Anniversary Sale already, so in case you missed it:

Nordstrom Anniversary Sale 2019 Ultimate Guide
What to buy first at Nordstrom Anniversary Sale: 10 hot items that will sell out fast
ULTIMATE jean guide for Nordstrom Anniversary Sale
CUTEST Women's Clothes UNDER $100 from the Nordstrom Anniversary sale
Nordstrom Anniversary Sale BEST shoes
Nordstrom Anniversary Sale Beauty TOP picks
5 BEST bras of the Nordstrom Anniversary sale