The MOST wonderful time of the year has officially hit us – the Nordstrom Anniversary Sale is HERE – and one of our most requested posts is for the very best BABY DEALS! If you're looking for a stroller, car seat or gifts, this is the place to look! Keep scrolling for our favorites.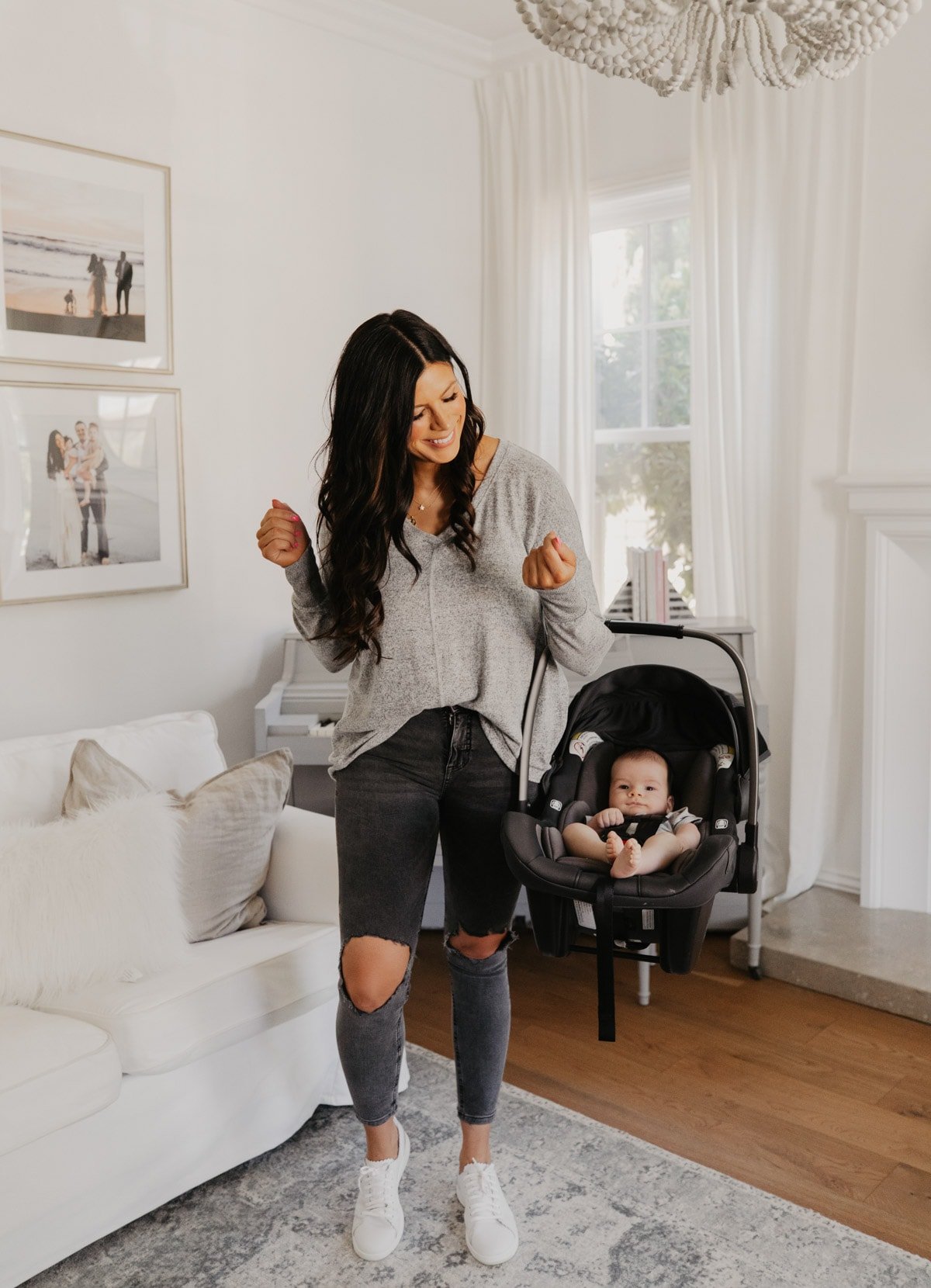 In a hurry? Shop our picks below!
When can I shop the sale?
ICON early access: July 11th
Ambassador early access: July 12th
Influencer early access: July 13th
Open to the public: July 17th
Sale ends August 6th!
Stay informed with our EXCLUSIVE text + email
Stroller
Baby Jogger Double Stroller
Think of this as your new favorite stroller for taking on Disneyland! This super highly rated stroller is a amazing for safely walking with your little ones taking in the views. Even though you're pushing a stroller bigger than most, it's super easy to maneuver with just one hand and it even has a hand-operated parking brake!
This is simple to travel with and will be comfortable for the kids – don't miss this crazy good deal!
During the Anniversary sale get this stroller for $613.99 (reg $819.97) over $200 off!
Update: RESTOCKED!
Car Seat
NUNA RAVA Convertible Car Seat
INSANE $150 savings on this car seat that's going to become one of your faves quickly! You can drive peacefully knowing the NUNA has your little one positioned perfectly and it's even made without fire-retardant chemicals – total win!
This gives plenty of legroom to grow into, has a hassle-free install, and even features fun compartments on the sides. 27% off during the Sale!!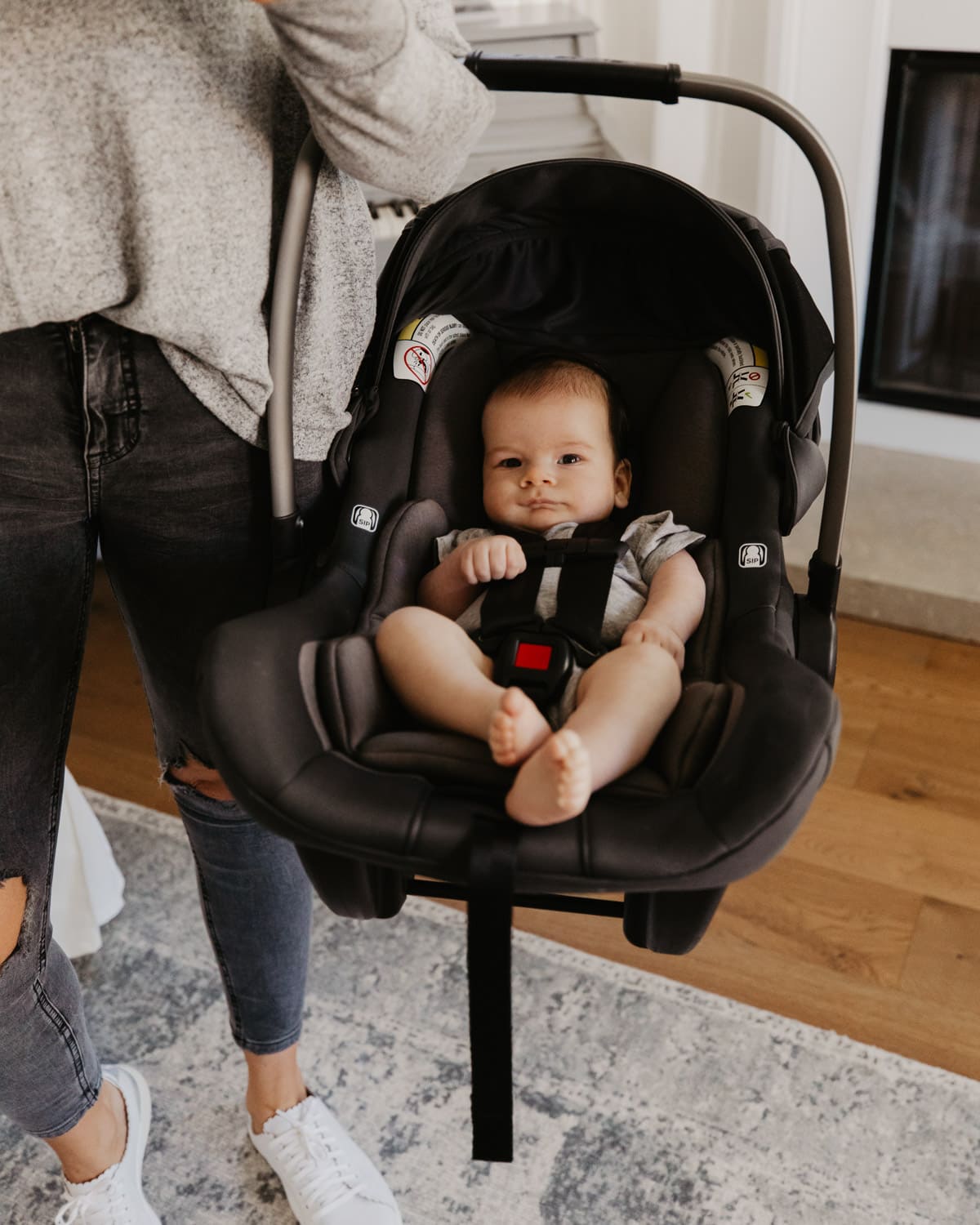 Smaller Nordstrom Anniversary Sale baby items on sale
Little Giraffe
Wrap your little one in the coziest towel after the bath with this adorable find! The ears on the hood are so dang cute, with a faux-fur trim making it that much softer.
This comes in great color options for boys and girls and is 33% OFF during the Sale! This has tonsss of high ratings and manages to be cute while being super absorbent.
Nordstrom Anniversary Sale Baby Bling Bows
The PERFECT stretchy headbands for newborn girls with the sweetest bow! And there are sooo many colors to choose from.
This headband is great if you're getting ready to do newborn shots or just want to add a cute accessory to her outfit. One reviewer said, "This headband fits nice and snug so it doesn't easily fall off, but it also isn't leaving marks on my baby's head. The bow stays perfect all day and doesn't flop over. It's the cutest!"
Only $9.99 during the Sale! ($15 after)
Petit Lem Pajamas
Baby girls are going to love this soft, polka dot set and you're going to love the price! This adorable two-piece set is marked down $12 during the Sale, nearly 50% OFF! We recommend sizing up in these cotton PJ's and to get ready for allll the sleepovers to follow.
Out of stock
Unfortunately all of the recommended products below are currently out of stock. We will keep a close eye on them, and will update if and when they restock!
UPPAbaby Vista V2
Vista V2 Stroller with Bassinet: This is UPPAbaby's newest design, and we're HUGE fans over here. (See a video Corrine made below showing some of the many features and functions we LOVE about it.)
It comes with a regular seat and a bassinet AND you can even add a second seat for a growing family! The thing we love most about this stroller is the undercarriage basket. It's ginormous and holds all.the.things. It glides like a dream and folds up easily which is basically everything you need in a stroller.
Seriously cannot believe it's almost $275 OFF – it's one of the things we recommend to grab first during the Sale!
Update: SOLD OUT – we will keep checking for it to restock!!
Baby Jogger City Select 2
This is one of the best strollers – ​​its wheels can easily handle any terrain and takes away the hassle of fitting through narrow doorways. This is sooo easy to collapse and store in the trunk or at home which is totally needed when you have more than one kid to load up!
This is also perfect for putting your older one in front comfortably with younger babies in the second seat closer to you. We love how functional this is and the weather seats that come with it!
Update: SOLD OUT – but we are keeping an eye out for a restock!
Doona Car Seat/Stroller
Newborn mommas, stop what you're doing and add this to your cart! This is one of the TOP Nordstrom Anniversary Sale 2022 picks this year.
This car seat turned stroller is a MAJOR game changer. It has tons of great ratings because it makes travel or everyday errands so easy. You can get this for 25% OFF during the Sale. If you have travel plans or want a lightweight and seamless way to safely move your infant around – grab this while the Sale lasts!
Update: SOLD OUT – we will let you know if it restocks!!
Other Nordstrom Anniversary Sale baby gear
Maxi-Cosi Playard
You'll get soooo much use out of this 3-in-1 playard that works for newborns to toddlers! It's super lightweight and easy to move around, but the best part is getting so many ways to use it – from a newborn bassinet to a toddler sleep or play space, it's for sure a hero product.
It also comes in the prettiest neutral color that'll compliment your furniture and even has a travel bag! Save $70 on this 5-star playard when you shop the Sale.
Update: This is currently sold out at Nordstrom but we will keep a close eye on a restock. In the meantime, you can get it on sale at Amazon here for 20% OFF!
Nordstrom Anniversary Sale baby activity table
Your toddler is going to be in love with this activity table that helps build developmental skills while having fun! This is the perfect playroom addition and will grow with your kids as they move from the baby phase to toddler level toys. It's super affordable and has lots of exciting features to keep little minds busy and learning!
There are tons of great reviews on this, but we LOVE this one that read, "My little one is loving this activity table! It keeps her occupied for quite some time! I can't wait until she grows some more so we are able to turn it into a table instead of just on the floor. Super cool idea that it grows with the little babe."
Update: SOLD OUT – we will let you know if it restocks!!
Don't miss out on these Nordstrom Anniversary Sale baby deals!
We rounded up all of our favorite Nordstrom Anniversary Sale baby gear, baby clothes, and baby accessories below so you can shop all the BEST stuff in a flash!