The MOST wonderful time of the year has officially arrived – the Nordstrom Anniversary Sale! And one of my most requested posts is for the very best BABY DEALS! If you're looking for a stroller, car seat or gifts, this is the place to look! Keep scrolling for only the best of the best included in the sale this year.
When can I shop the sale?
CATALOG IS LIVE: Take a look at it here!
ICON early access: NOW!
Ambassador early access: NOW!
Influencer early access: NOW!
Open to the public: NOW!
Sale ends August 6th!
Stay informed with our EXCLUSIVE text + email
Strollers
Compact travel stroller bundle
This stroller is INCREDIBLE for quick trips and travel. it folds down super teeny tiny but glides like a DREAM. It's honestly the very nicest and best super compact travel stroller I've ever tried, and I've tried A LOT in the past 10 years of having babies and even being named a "baby gear expert" by Pregnancy & Newborn Magazine in 2015!
During the Anniversary Sale get this stroller for $335.99 (reg $449)- over $100 off!
Stroller with a GINORMOUS undercarriage
We've had our UPPAbaby Vista for a few years now and I'm absolutely in love. The undercarriage is GINORMOUS, the bassinet was a LIFE SAVER when we took Millie as an infant to Disneyland (naps were a breeze!) and I especially love that you can fit THREE kids on this stroller when you buy the ride-along board and the second seat!
I also love that it has a FULL recline, a one-step fold, the stroller can stand on its own after it's folded, and it glides like a DREAM. It's super similar to the City Select which I love and usually recommend more because you can get it for less, but while the UPPAbaby is on sale and if this is your dream stroller I can't say enough about how much I love it! Also this is Neil's VERY favorite stroller of all time.
I was SO excited to see the UPPAbaby Vista V2 in the Nordstrom Anniversary Sale this year!! You can get this stroller for $749.99 ($999.99). Definitely a splurge item, but if you've had your eye on it during the sale is the time to get it! You'll save $250!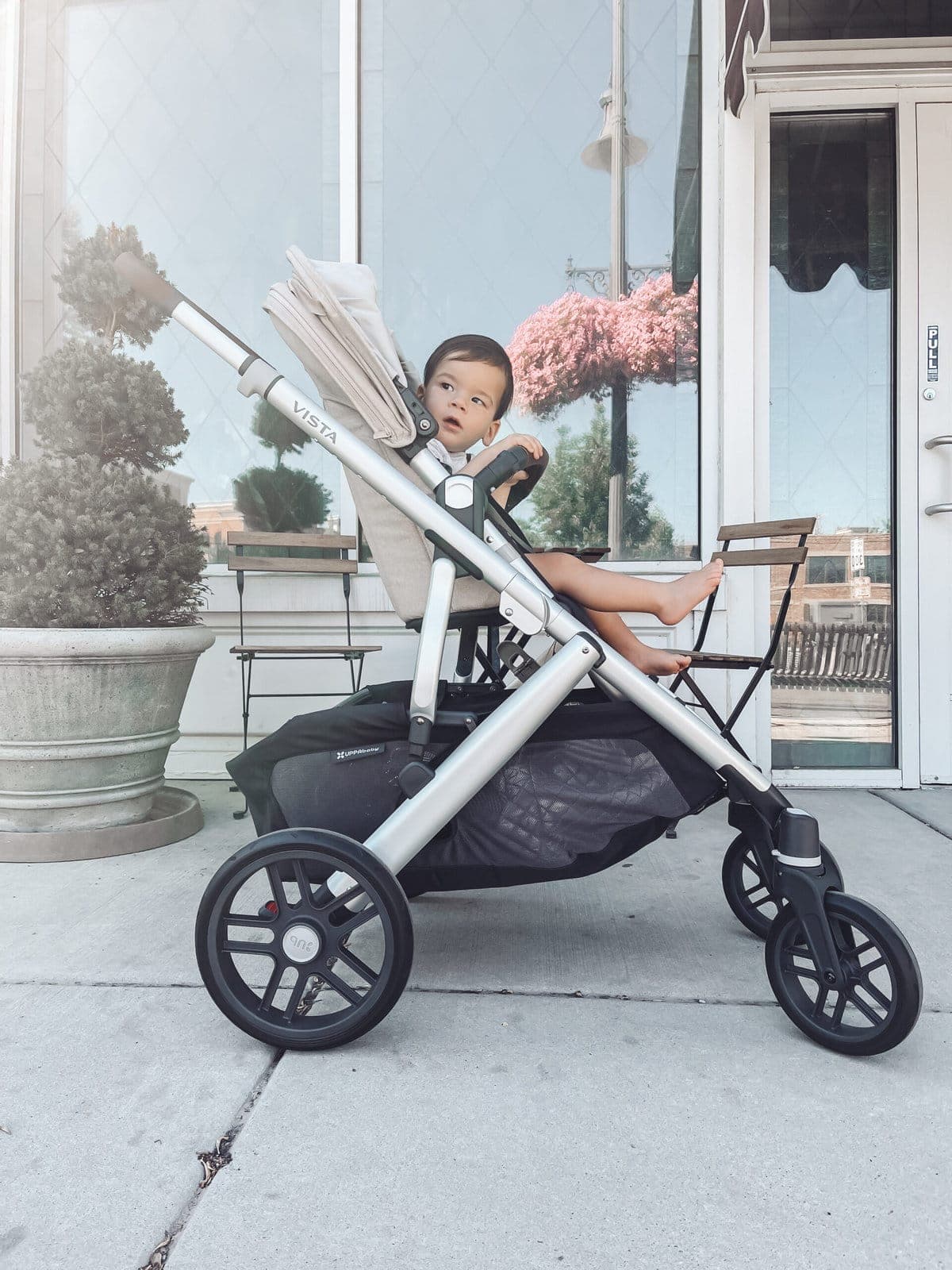 Car Seats
My favorite car seat ever
The Nuna Pipa Lite RX has been one of my FAVORITE infant car seat for YEARS, there's so much I love about it. I love that it has a "dream drape," a UPF 50+ that protects babies from the bright sun (we used this with baby Harry all the time on walks!). At only 6.9 pounds, it is on of THE most lightweight infant carriers on the market. It adapts easily to any high-end stroller, which makes it even better! You can drive peacefully knowing the Nuna has your little one positioned perfectly and it's even made without fire-retardant chemicals – total win!
You can get the Infant Nuna Car Seat Pipa Lite RX carseat and base during the Anniversary Sale for only $429.99! (Reg. $575)!
Top convertible car seat
INSANE $150 savings on this car seat that's going to become one of your faves quickly! You can drive peacefully knowing the NUNA has your little one positioned perfectly and it's even made without fire-retardant chemicals – total win!
This gives plenty of legroom to grow into, has a hassle-free install, and even features fun compartments on the sides. Trust me when I say you'll want to get this before it sells out. You can get it for only $399.99 (reg. $550!) That's HUGE SAVINGS on a car seat that seriously hardly EVER goes on sale.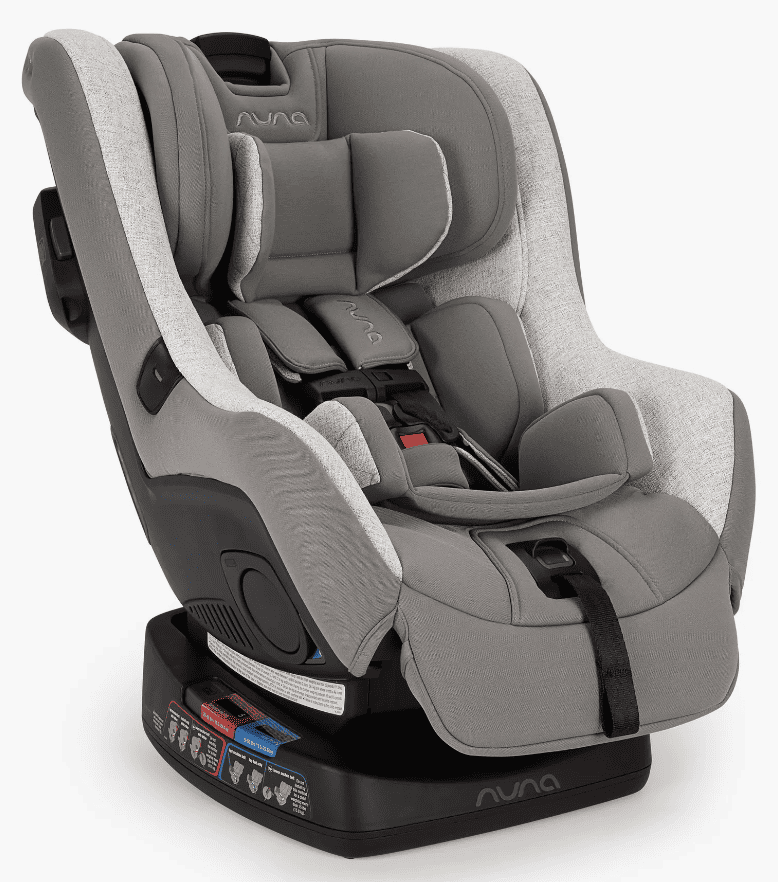 Our most purchased car seat
We are MASSIVE fans of Maxi Cosi convertible car seats! They've been on my list of baby favorites for years. Not only are they all machine washable & dry-able (bye-bye icky germs and air drying), but they're so ridiculously cushy. My kids fall asleep in this car seat very easily because they are ULTRA comfortable.
We've bought more of this car seat than any other because it's that good. You can use it for a 4 lb (!!) baby up to a 100 lb child in booster mode. Basically the only car seat you'll ever need to buy!! This car seat is on sale during the Nordstrom Anniversary Sale for $239.99 (normally $319.99).
Note: We haven't tried this exact updated model yet but it's supposed to be AMAZING because it swivels for ease of getting kids in and out!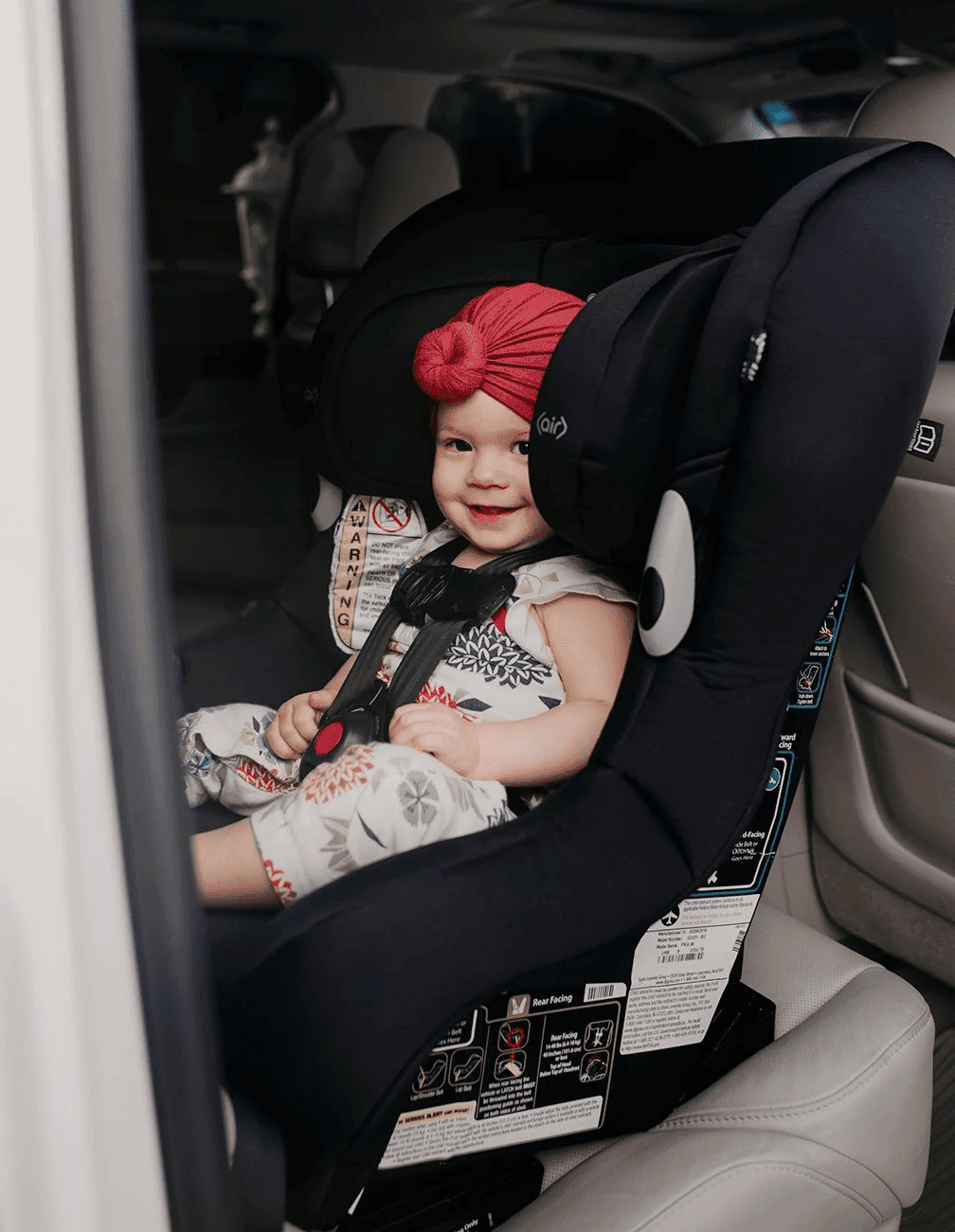 Other Nordstrom Anniversary Sale baby gear
Ride-On Carry-On Suitcase
This ride-on carry-on suitcase is a LIFESAVER if you end up flying internationally (or even on a long, 5+ hour, coast-to-coast or over to Hawaii flight) with a toddler. They can ride on top of this through the airport, and then it turns their regular cabin seat into a BED for them to nap/sleep on! My sister, who's taken her boys to Europe two summers in a row, absolutely swears by this, and we love it too!!
See my nephew below asleep on an airplane with the help of his rolling suitcase-turned-airplane-toddler-bed.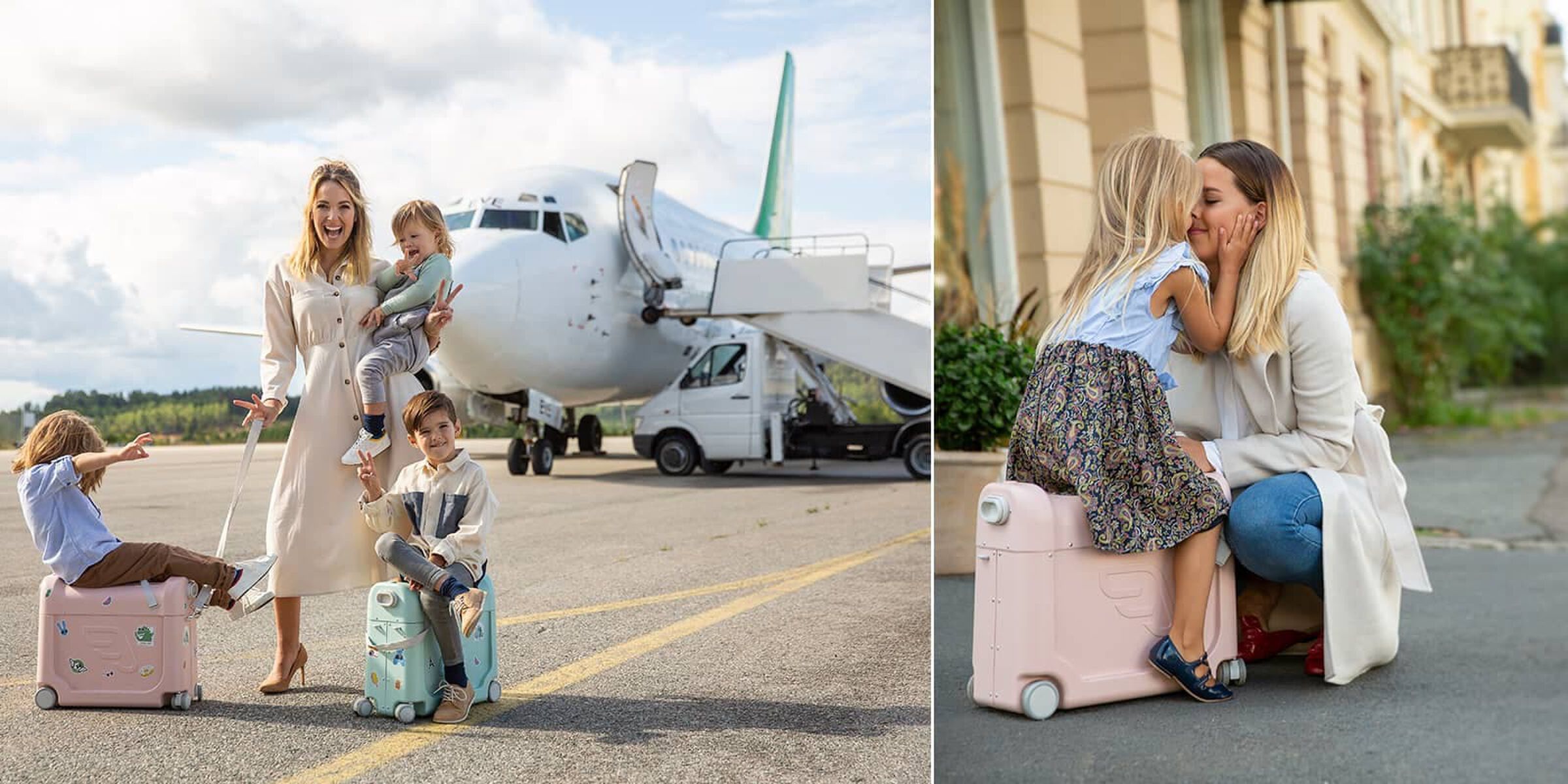 Minla Adjustable Highchair
I have my eye on this highchair because it reclines (and Bobby doesn't sit up on his own quite yet) and it has AMAZING rave reviews from parents here and on Amazon! This highchair is amazing with five recline positions, four tray positions and eight different height settings to perfectly adjust to your baby!
Regularly $249.99 you can get it during the Nordstrom Anniversary sale for only $186.99!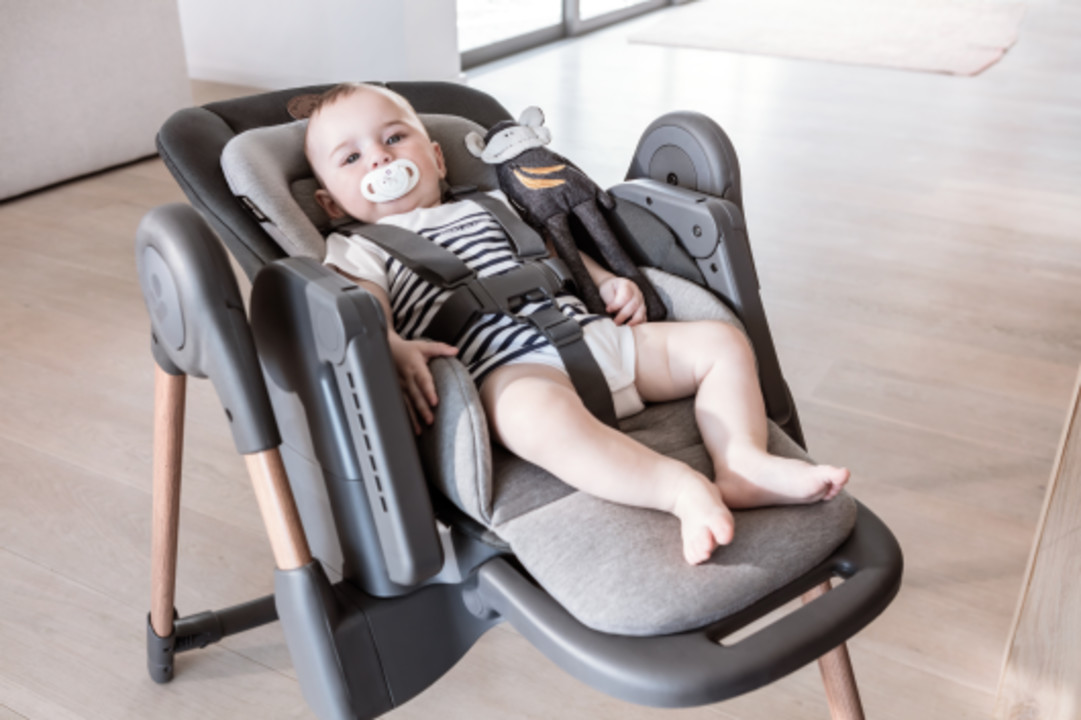 Baby Swing
Maxi-Cosi has amazing products for your baby, but this swing is one of the prettiest ones we've owned! I love using this for my newborn Bobby while I'm making breakfast or need to put him down somewhere safe. Not only does this swing look like a piece of home decor, but it's stable and easy to adjust while giving your little one a 360º rotation! Note: this Maxi-Cosi swing keeps going in and out of stock, but this Nuna seat is another beautiful option that your baby would love!
Smaller Nordstrom Anniversary Sale baby items on sale
Snuggly bath towel
Wrap your little one in the coziest towel after the bath with this adorable find! The ears on the hood are so dang cute, with a faux-fur trim making it that much softer.
This comes in great color options for boys and girls and is 33% OFF during the Sale! This has tonsss of high ratings and manages to be cute while being super absorbent.
Don't miss out on these Nordstrom Anniversary Sale baby deals!
We rounded up all of my all time favorite Nordstrom Anniversary Sale baby gear, baby clothes, and baby accessories below so you can shop all the BEST stuff in a flash!
2023 Nordstrom Anniversary Sale Guides
Nordstrom Anniversary Sale 2023 {Complete Guide!}
TOP 15 Nordstrom Anniversary Sale 2023 picks – most likely to sell out first!
I tried on ALL THE JEANS in the Nordstrom Anniversary Sale – these are the BEST.
Best Nordstrom Anniversary Sale shoes, with sizing info!
Nordstrom Anniversary Sale beauty top picks!
Nordstrom Anniversary Sale BABY DEALS!
Bags + Accessories worth buying at the Nordstrom Anniversary Sale
The CUTEST Nordstrom Anniversary Sale women's clothes
A week worth of outfit ideas straight from the Nordstrom Anniversary Sale!
Nordstrom Anniversary Sale best picks $50 and UNDER!!!
The BEST Nordstrom Anniversary Sale home items!
TOP Nordstrom Anniversary Sale Men's Items
Back to school ready with Nordstrom Anniversary Sale KIDS + TWEEN picks!
The Nordstrom Anniversary Sale 2023 Preview