I was starting to think finding the BEST Bermuda short was going to be a true Mission: Impossible, but I DID IT!! I tried on so many pairs of Bermuda shorts. TONS. Maybe even all the Bermuda shorts and I just kept striking out. I could not find one that I loved until now. I found super great pairs of denim and biker Bermuda shorts that I KNOW you're going to love, too!
In a hurry? Shop our picks below:
The BEST Bermuda Shorts
Black Denim Shorts
Okay lets talk about these black Bermuda shorts! They're seriously the BEST fitting Bermuda shorts I've EVER tried on.
They're long enough for my liking, have some stretch, fit like biker shorts but look like denim shorts – they're absolutely magical.
And I really loved this black blouse I paired with them! Who doesn't love an all-black outfit? Always a go-to! You could pair these shorts with a white t-shirt or really any top you'd normally wear with black jeans. But if you're looking for Bermuda shorts for the summer THESE are the best!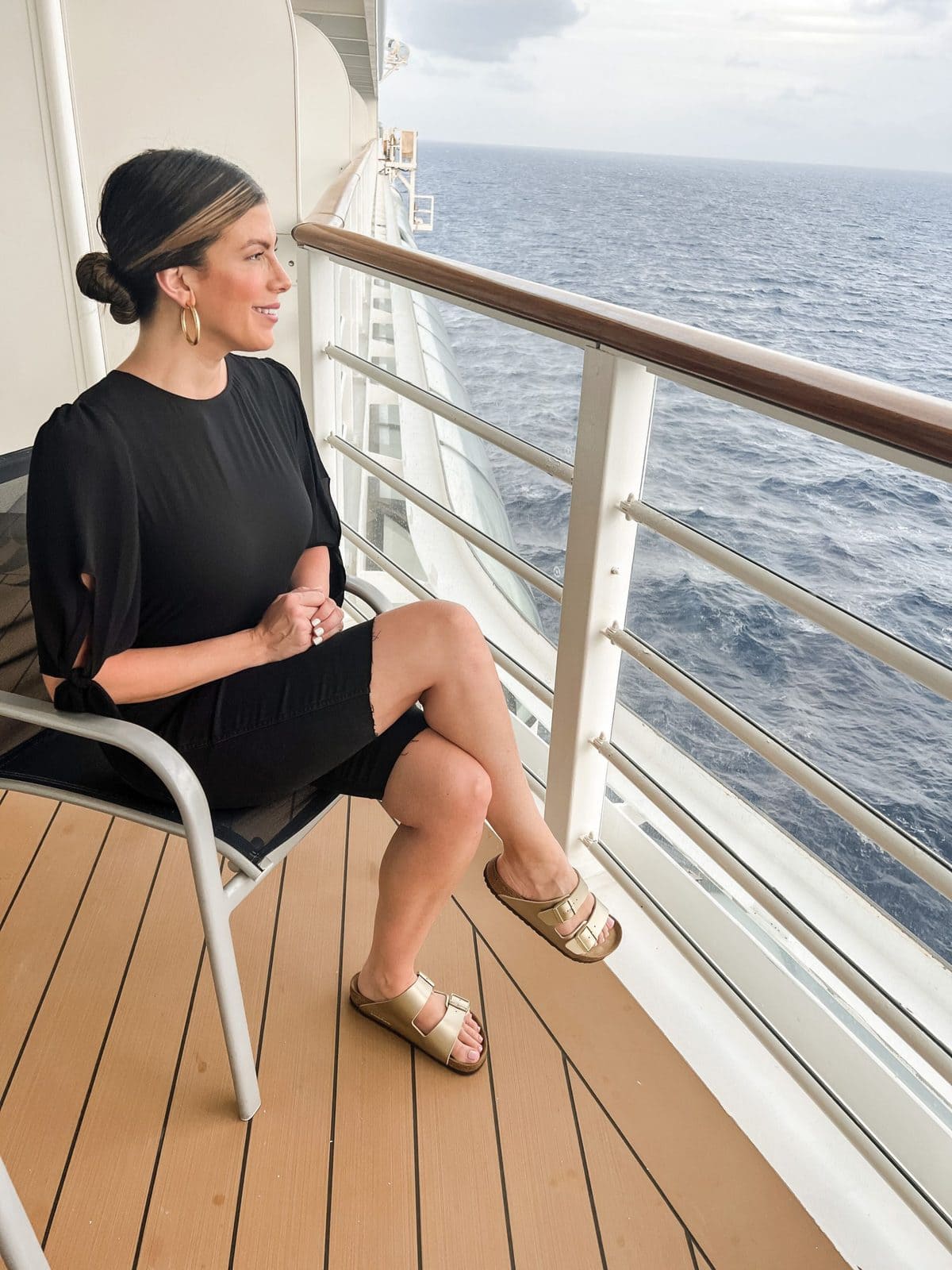 Light Wash Denim
These Levi's Women's Bermuda Shorts are comfortable, stretchy and look expensive (the shopping trifecta!). The Bermuda shorts come in several washes too! The Levi's shorts run a little big, so I would definitely size down (gotta love vanity sizing!) They come cuffed but to accommodate my height (I'm 5'10"!), I unrolled them so they come right to my knee like a traditional Bermuda short!
Biker Shorts
Biker shorts are back and I could not be more here for it! I love this trend, because it's like the summer version of leggings! They're comfortable and casual. They're perfect for running errands or hanging out at the house without being too hot or sweating to death.
Splurge Options
The Spanx version is a long-time favorite because they are way more slimming, but they will cost you a few more pennies. The Zella version is also amazing and a little more affordable and a little more comfortable for all day wear. You really can't go wrong with either!
I also recently tried this Lululemon version of biker shorts and OH. My. Gosh. They take the cake for perfection. Thin enough for even the sweatiest conditions (I'm looking at you, FLORIDA 100 degrees 100% humidity!!) but still enough coverage to not look naked, just feel naked (HA). They're worth every penny all day long. BONUS: they're high rise, but long enough for my 5'10" legs in this length, or you can go shorter if your legs aren't as long! Sizes always go fast in black though, so act fast if your size is available!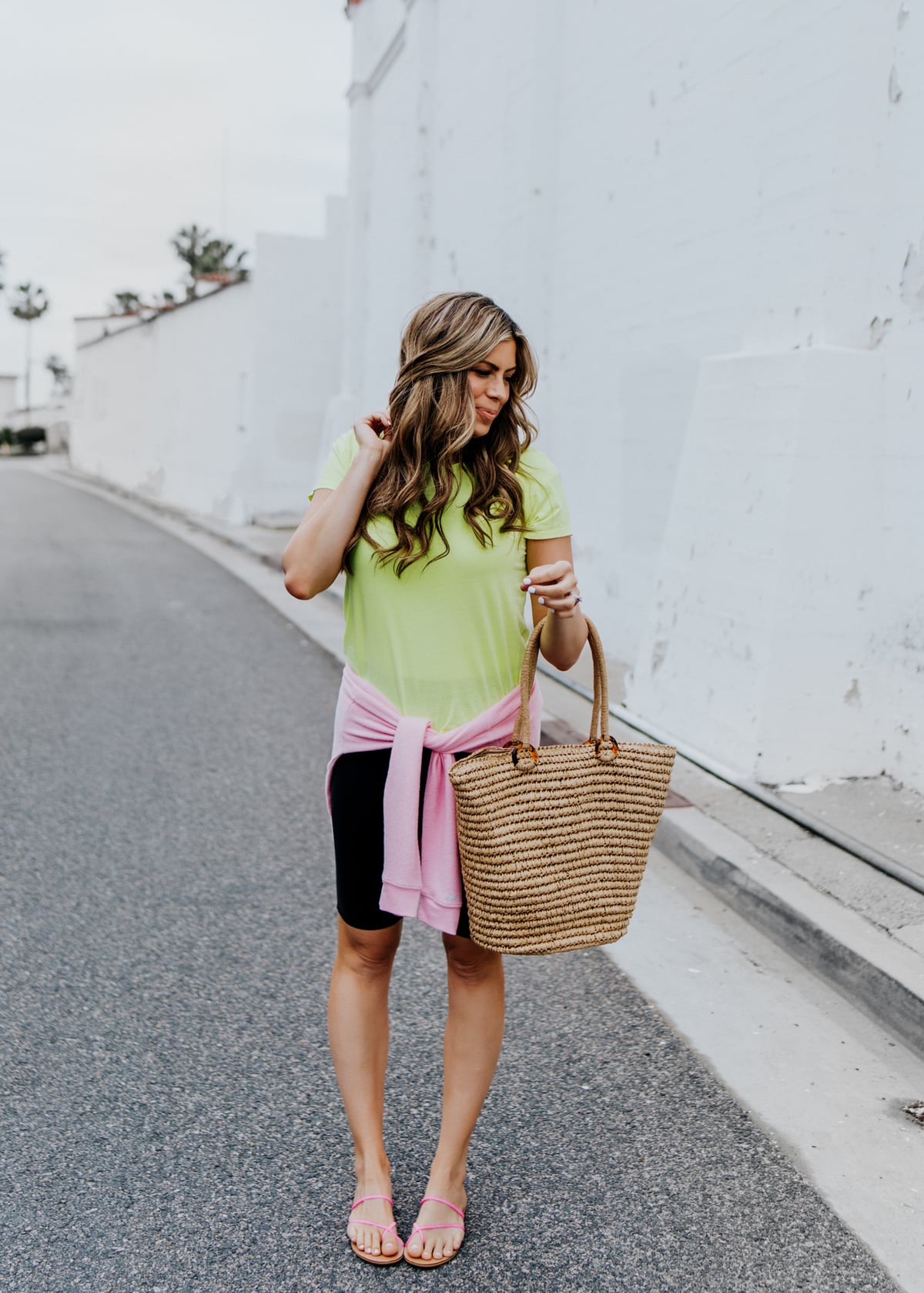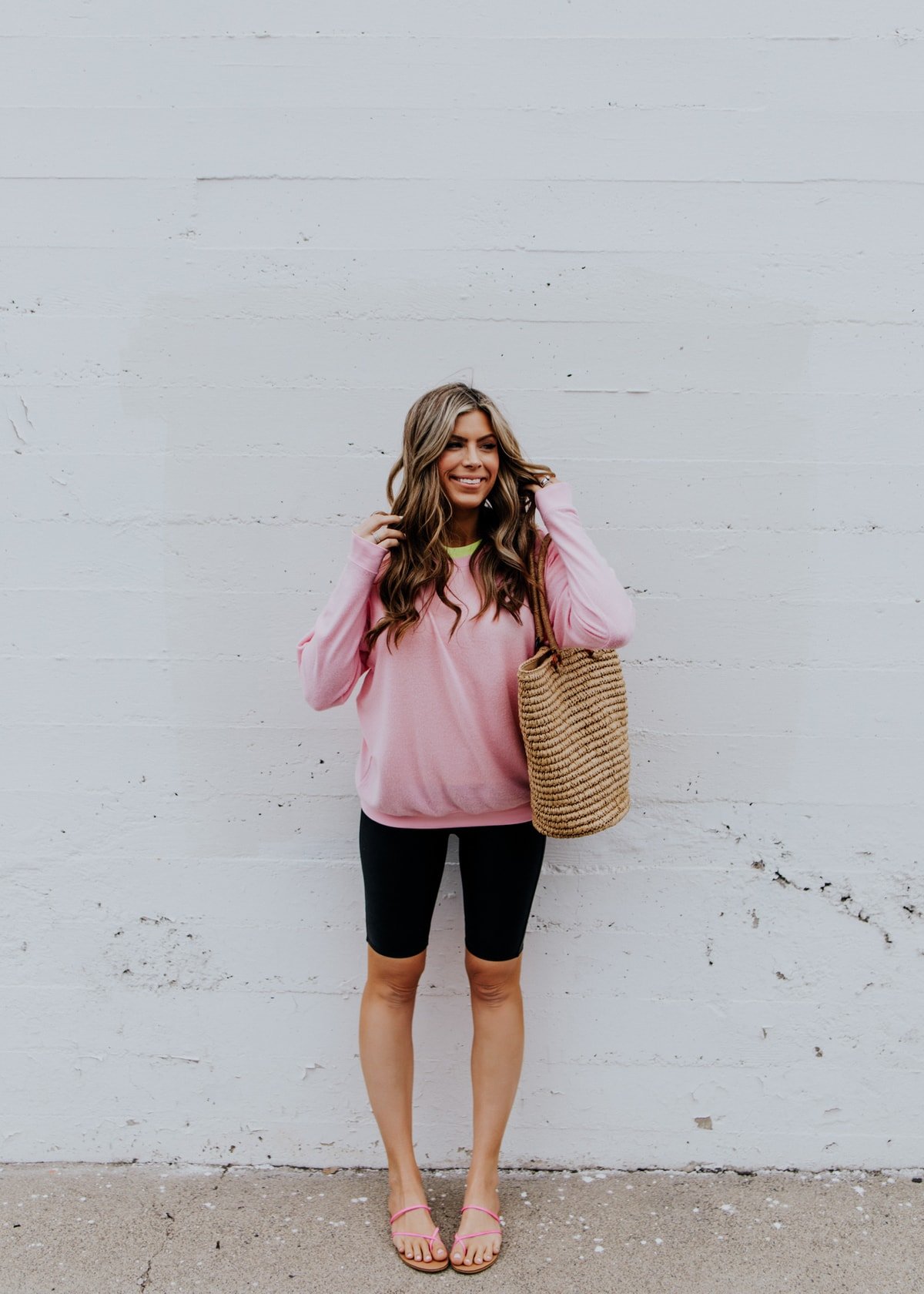 Save Option
These black biker shorts have super high reviews and are just over $15! Such a great save option, and since they're so affordable you might be able to get more than one pair to spread the wear in between washes. In the summer I know all I want is to be comfy and cool, so the more biker shorts the better!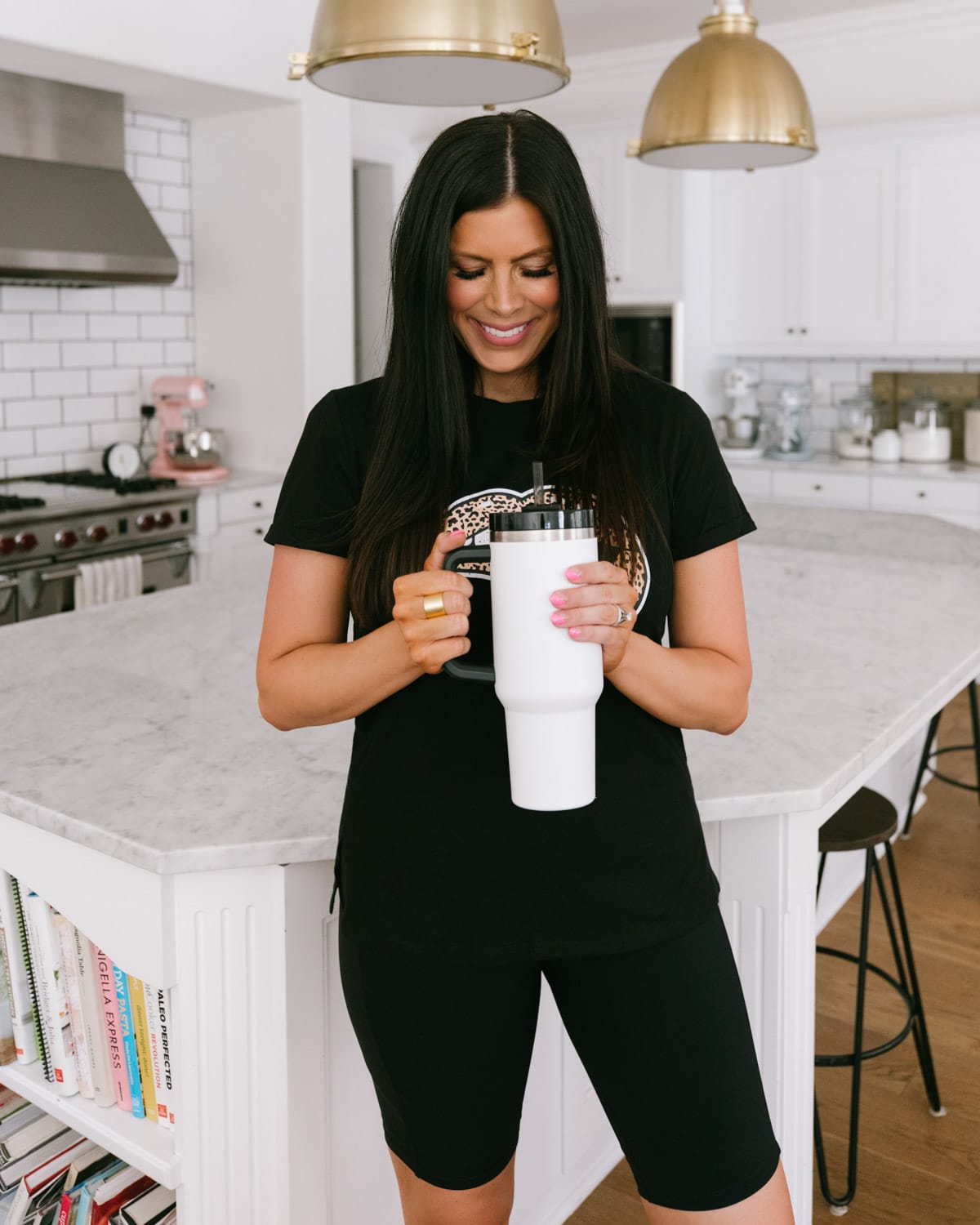 Bermuda Tips
If your shorts are boyfriend fit, try wearing them with a more fitted shirt to balance out your proportions! You could even tuck in a fitted, feminine top for a more streamlined look.
If your shorts are fitted, front tuck or knot a fun tee into the shorts to elongate the legs (especially if the shorts are high waisted)! Long shorts tend to cut off your leg-line right in the middle, so emphasizing your waist or lengthening the legs is super important!
Try a preppy look! Bermudas lend themselves to a more classic style, so try tucking a chambray top (like this one!) into the front of the shorts for a coastal-chic vibe.
Heeled shoes will immediately make Bermuda shorts look more flattering by tricking the eye into thinking your legs are longer than they actually are!

Best Bermuda Shorts Roundup
If you want MORE Bermuda shorts for this summer, here's a round up of the BEST and cutest ones! These would all be so cute dressed up with wedges or dressed down with sneakers or sandals. Such a good addition to your wardrobe!