You guys asked and I'm answering! One thing I get asked about A LOT is my hair. In the past I've spilled the beans on everything from how to not wash your hair for a week, the best hair tools in existence and how to achieve the perfect beach wave. But we've never really talked about the basics, and I've been getting a lot of questions lately. So today we're talking all the very best shampoos and conditioners and my FAVES!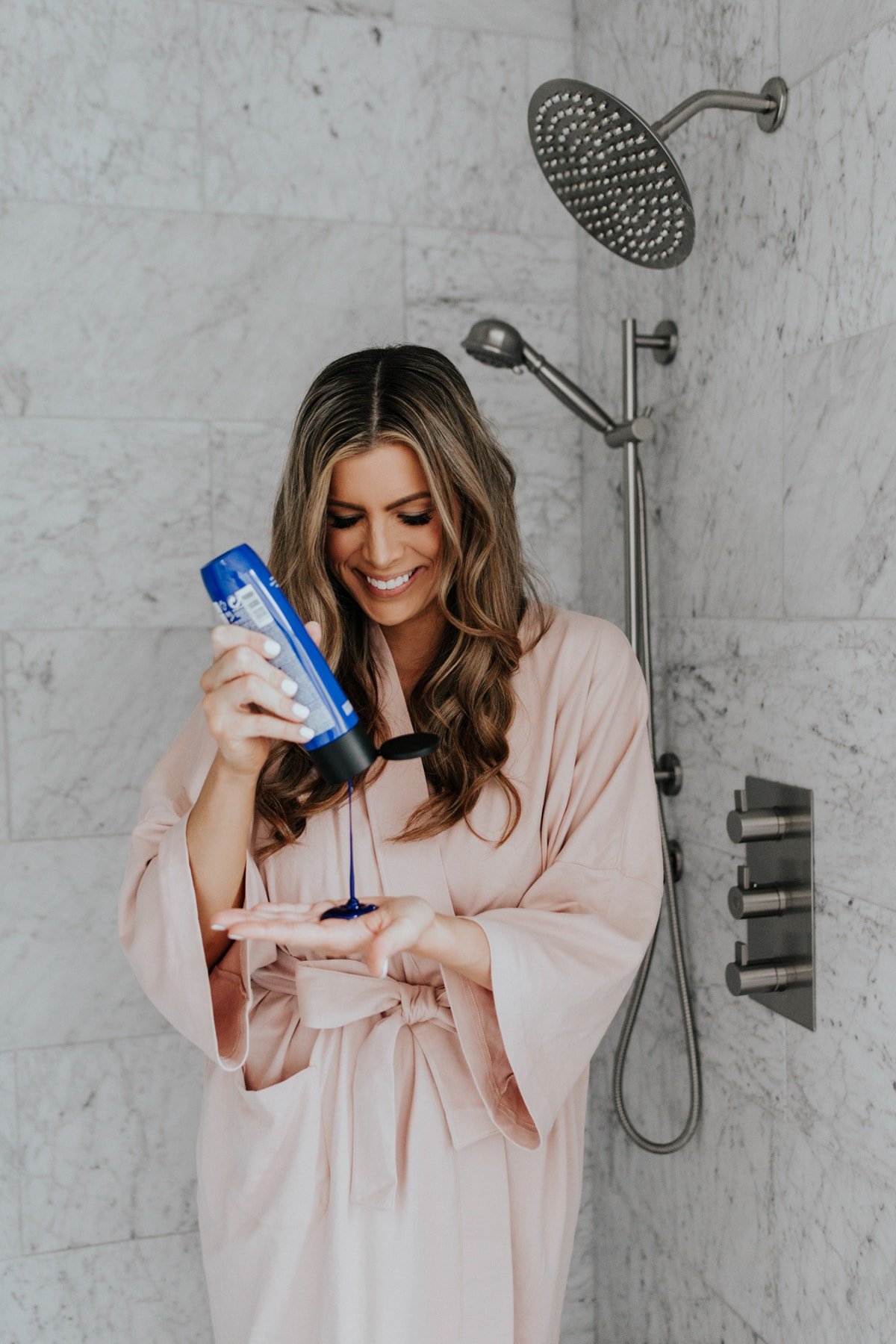 If you're thinking this post seems familiar, you're not wrong because we talked about this a year ago, but we've refreshed it with TONS of new favorite shampoos and conditioners including all YOUR FAVES crowd-sourced from IG stories!!
Shampoos and conditioners I use and LOVE
DAMAGED HAIR: Probably my very most favorite bombsauce beloved, tried and true hair faves is Olaplex. The secret sauce is actually the Olaplex treatment (not just the shampoo and conditioner). This is a LIFE-CHANGER for damaged or color-treated hair! I do really love their shampoo and conditioner too and it's on a heavy rotation for me.
COLOR TREATED HAIR: Another great, super popular and highly rated option is Pureology. I love the way Pureology smells AND works. If you have color-treated hair, this is totally worth your pennies to be good to your locks! I feel like this is a tried-and-true staple that's been a best-seller as long as I've been paying attention to what I wash my hair with!
CHARCOAL CLARIFYING: Looking for something with charcoal to really strip all those layers and layers AND LAYERS of dry shampoo, volumizing spray, hairspray and whatever else is building up in your hair? Drybar's On the Rocks shampoo and conditioner is about to be your new bestie!! I use this combo at least once a month to kind of hit the reset button on my hair and get it squeaky, squeaky clean and get out all my product buildup. Plus everything from Drybar smells AMAZING.
PURPLE SHAMPOO AND CONDITIONER: If you're any degree of blonde, you know all about purple shampoo and the real life struggle to find a really good one. Matrix Total Brass Off is AWESOME if you have blonde in your hair, it's just a really gentle way to maintain the perfect blonde. I also have a favorite purple conditioner! Did you know that was a thing? Give this Evo Fabuloso 3-5 minutes and you'll have the perfect, cool blonde of your dreams! Bye bye brass!
SOFTEN HAIR: I LOVE this Redken shampoo and conditioner combo. It seriously makes your hair so SO Soft. The first time I used it I felt like I'd just gone to my stylist for a shampoo and cut or a professional blowout! Just like the name says–SO SOFT!!! This is a line that REALLY delivers on their promise, and it was a top suggestion by you guys in my IG story poll!
DRUGSTORE: Looking for a more budget friendly option? I highly recommend Nexxus' Oil Infinite shampoo and conditioner. I wrote about it back in this post but I'm still in love to this day and keep it stocked in my house! Makes your hair silky and comes with a super affordable price tag.
I also still love Pantene – a drugstore line I've loved for years and years! Read more about why I love their stuff here.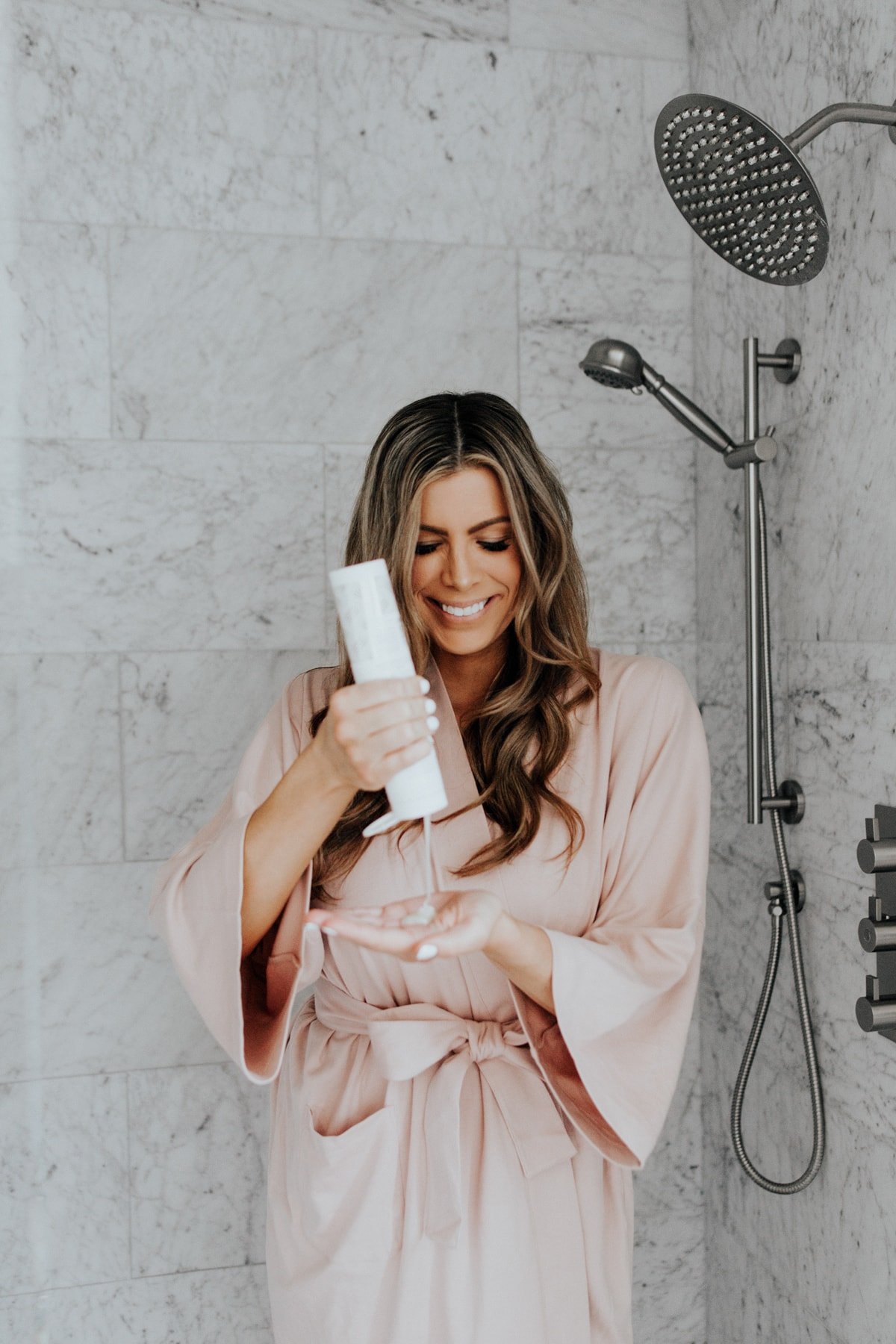 20 recommendations from my readers
One of my favorite, favorite things about Instagram stories is getting input from YOU guys on the best products to try! To refresh this post for this year we asked everyone on Instagram which shampoos and conditioners were the best and these are the top 20 that were recommended by everyone, all linked so you can browse and find your perfect shampoo soul mate!