It's the moooooooost wonderful tiiiime of the year! No, it's not really Christmas, but the Nordstrom Anniversary Sale is LIVE right now!! So almost the same thing as waking up to Santa's gifts on Christmas morning, right?!
I've spent ELEVEN YEARS covering this sale top to bottom, upwards, downwards, backwards, forwards, and I've sorted through thousands of items to tell you the TOP Nordstrom Anniversary Sale 2023 picks…what I think is MOST LIKELY to sell out FIRST, and what you should get as fast as you can when your access opens up!
My team and I will be here to help by giving you the most all inclusive guides to the sale of the year, starting with this, your BUY FIRST list!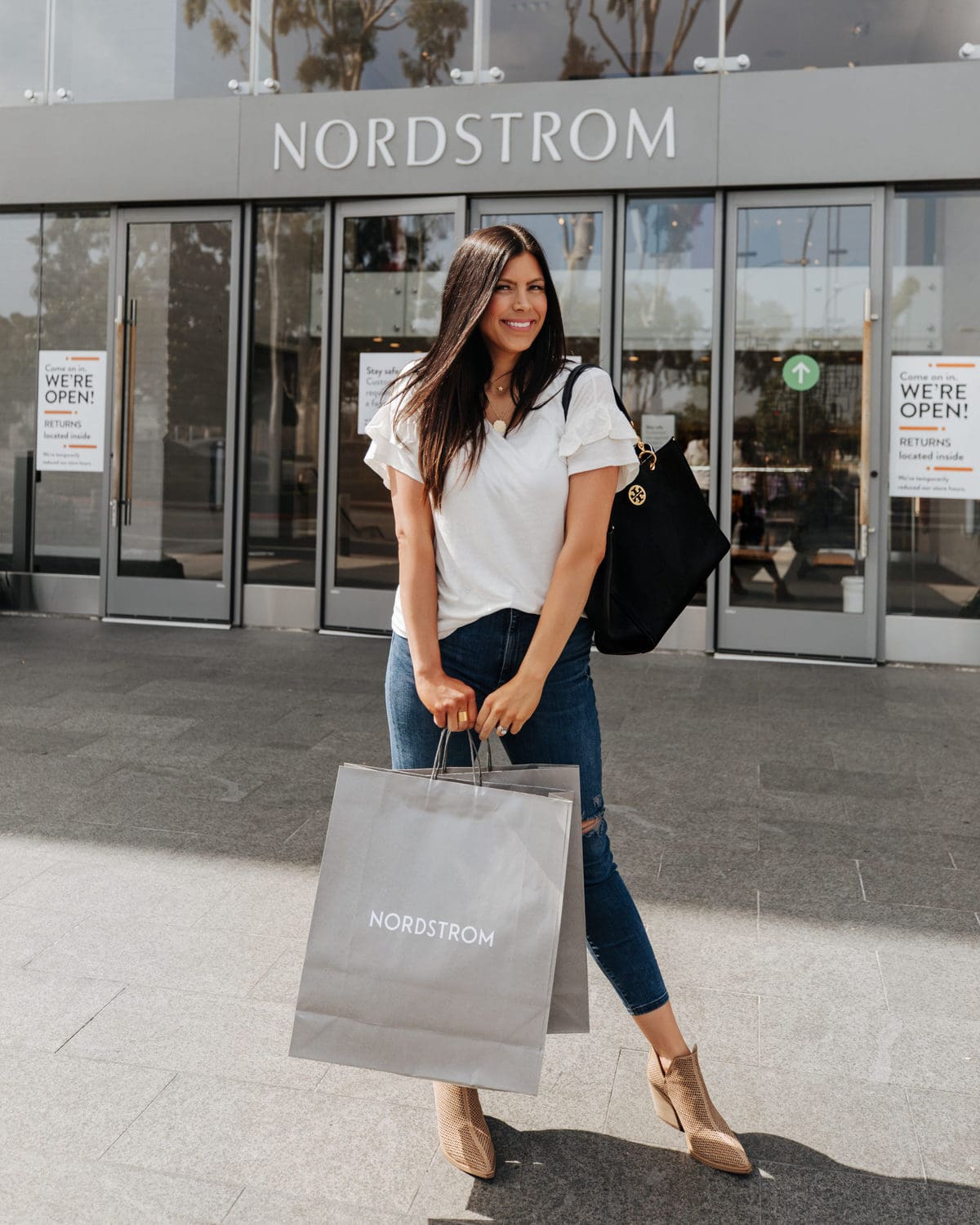 In a hurry? Shop the items below!
When can I shop the sale?
CATALOG IS LIVE: Take a look at it here!
ICON early access: NOW!
Ambassador early access: NOW!
Influencer early access: NOW!
Open to the public: NOW!
Sale ends August 6th!
Why do I need this list?
Okay, let's get started! The very best and very trickiest part about the sale of all sales is that a lot of the items are brand new, and only on sale for a few weeks or until they sell out!
Things do sell out (sometimes on the very first day) because the prices are that good. These Nordstrom Anniversary Sale 2023 picks are all the items that we think pose the very highest sell out risk! These are ALL the things that, if you've got your eye on, you should buy very first before they have a chance to sell out.
If they do sell out, we'll be updating you on any Nordstrom Anniversary Sale restocks in our Complete Guide here.
Stay informed with our EXCLUSIVE text + email
Top 15 Nordstrom Anniversary Sale 2023 picks: HIGH sell out risk
Someone Go Buy This
These are the pieces from the Nordstrom Anniversary Sale that I really do think will sell out fastest, so if you're wanting to know what to buy first, I hope this helps! And keep checking back here on the blog, because every couple of days we'll be releasing a new guide for ALL THE BEST picks from every category so you can shop smarter, not harder.
2023 Nordstrom Anniversary Sale Guides
Nordstrom Anniversary Sale 2023 {Complete Guide!}
TOP 15 Nordstrom Anniversary Sale 2023 picks – most likely to sell out first!
I tried on ALL THE JEANS in the Nordstrom Anniversary Sale – these are the BEST.
Best Nordstrom Anniversary Sale shoes, with sizing info!
Nordstrom Anniversary Sale beauty top picks!
Nordstrom Anniversary Sale BABY DEALS!
Bags + Accessories worth buying at the Nordstrom Anniversary Sale
The CUTEST Nordstrom Anniversary Sale women's clothes
A week worth of outfit ideas straight from the Nordstrom Anniversary Sale!
Nordstrom Anniversary Sale best picks $50 and UNDER!!!
The BEST Nordstrom Anniversary Sale home items!
TOP Nordstrom Anniversary Sale Men's Items
Back to school ready with Nordstrom Anniversary Sale KIDS + TWEEN picks!
The Nordstrom Anniversary Sale 2023 Preview