It's the moooooooost wonderful tiiiime of the year! No it's not really Christmas, but the Nordstrom Anniversary Sale is LIVE to Icon level card holders today.
I've spent EIGHT YEARS covering this sale top to bottom, upwards, downwards, backwards, downward, dogwards, and I've sorted through thousands of items to tell you what I think is MOST LIKELY to sell out FIRST in 2020 and what you should get as fast as you can when your access opens up!
My team and I will be here to help by giving you the most all inclusive guides to the sale of the year, starting with this, your BUY FIRST list!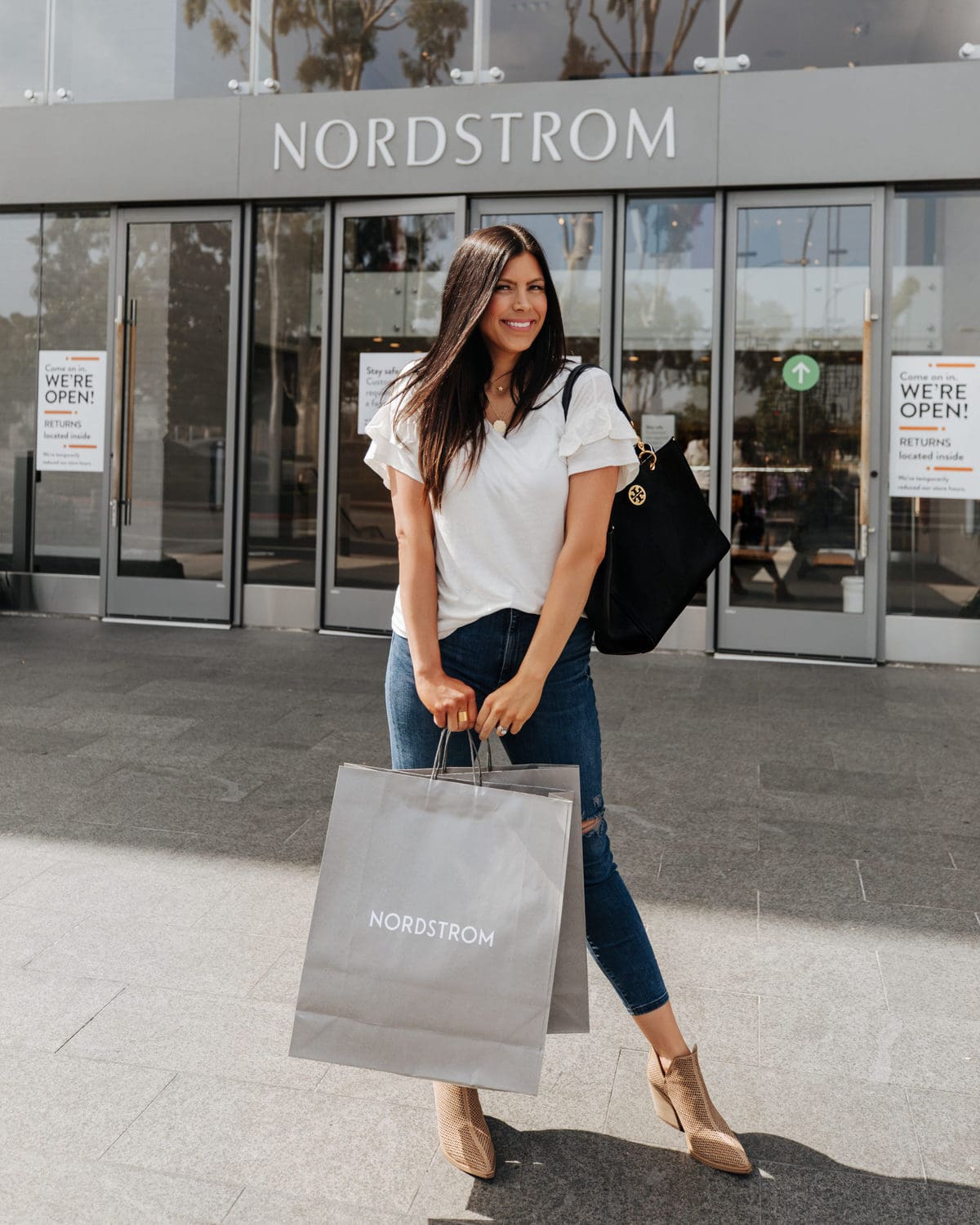 When can I shop the Nordstrom Anniversary sale?
The Anniversary Sale is LIVE to the public. This means everyone can shop the sale, whether you're a cardholder or not! This is your chance to snag some items that maybe sold out during Early Access and have (hopefully) been restocked. Here are the dates you need to know:
August 19-30: DAILY DEALS
August 30: Sale ends
Stay tuned for all of our posts throughout the sale so we can provide you with the BEST advice and my honest reviews on each item.
Why do I need this list?
Okay let's get started! The very best and very trickiest part about the sale of all sales is that a lot of the items are brand new and only on sale for a few weeks or until they sell out! Things do sell out (sometimes on the very first day) because the prices are that good. We rounded up all the items that we think pose the very highest sell out risk! These are ALL the things that, if you've got your eye on, you should buy very first before they have a chance to sell out.
If they do sell out we'll be updating you on any Nordstrom Anniversary Sale restocks in our Complete Guide here.
Someone Go Buy This
Remember, these are the HOTTEST pieces from the Nordstrom Anniversary Sale with the BIGGEST chance of selling out!! And keep checking back here on the blog, because every couple of days we'll be releasing a new guide for ALL THE BEST picks from every category so you can shop smarter, not harder!
Nordstrom Anniversary Sale 2020 Tour
I did an Instagram LIVE on the very first Icon level shopping day of what I think are some of the BEST things in the sale, along with some of the things I think you can probably skip! Watch the video below!
In case you missed it
Nordstrom Anniversary Sale 2020 Ultimate Guide
What to buy first: Top 10 items that will sell out fast
Top 10 BEST Jeans of the Nordstrom Anniversary Sale (I tried on EVERY PAIR!)
Nordstrom Anniversary Sale top 15 beauty picks!
Nordstrom Anniversary Sale BABY DEALS!
Cutest women's clothes under $100!
Best women's shoes!!
Fall wardrobe checklist
The FIVE BEST bras
Nordstrom's BRAND NEW daily beauty deals launch!
TOP-rated items + open to public!
Top KIDS picks of the Nordstrom Anniversary Sale
TOP Nordstrom men's items of the Anniversary Sale