Quick version: when it comes to self tanner for your face, these are the 5 very best options!
One of the most frequently asked questions I get is about self tanner. Everybody wants to know what the very BEST self tanner is. More specifically, everybody really wants to know what the BEST self tanner for your face is!
I love love love sunless tanner, because it means I get to keep that beachy vacation glow all year long and protect my skin from sun damage. But I know applying the same self tanner you use on your body to your face makes a lot of people very nervous. So I went out and tried ALL the face self tanners that I could get my hands on to try to find the best self tanner for your face… and I'm giving you the scoop on my favorites!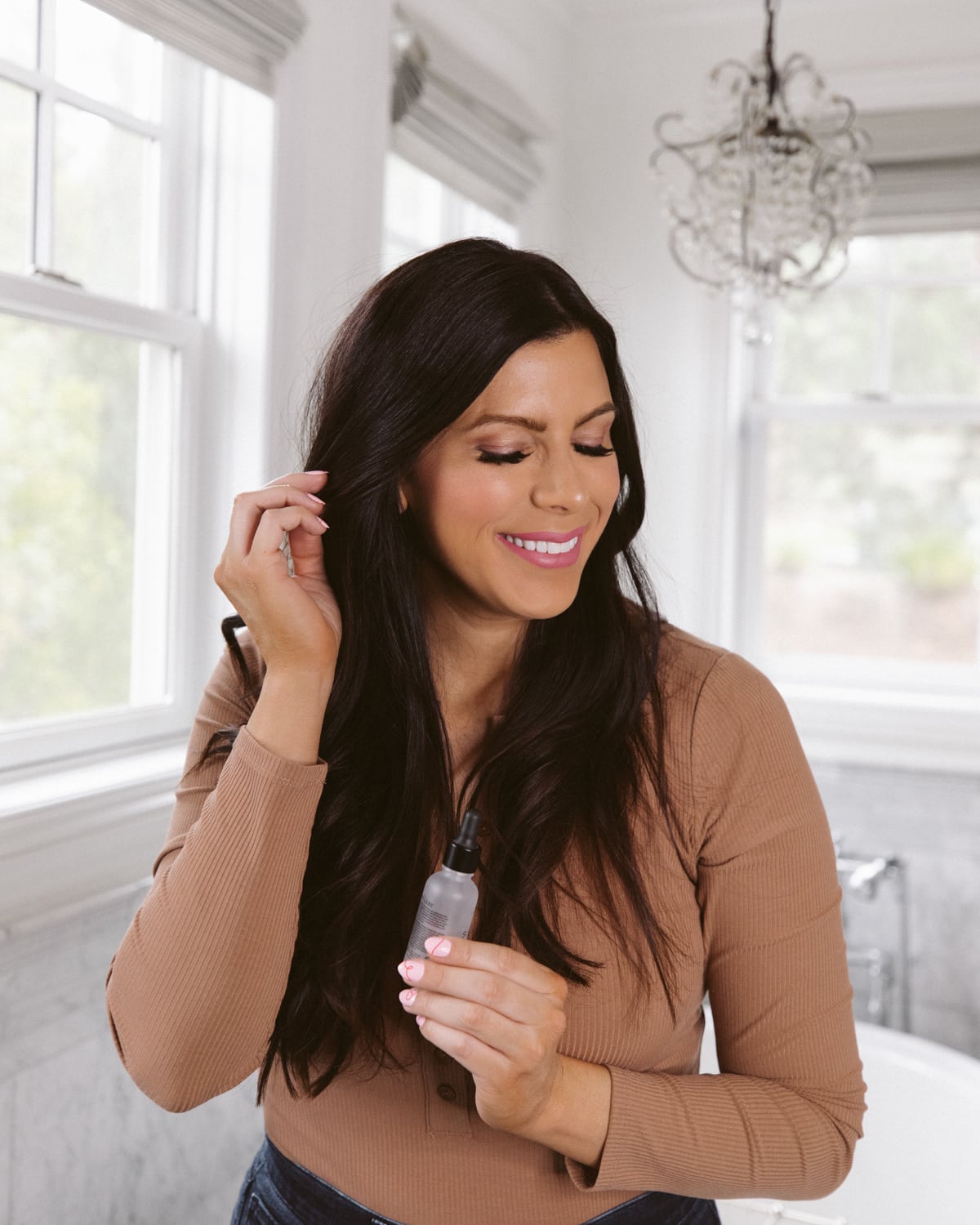 In a hurry? Shop my picks below:

1 – TEMPTU Airbrush self-tanner
You know I'm a religious self-tanner, so I'm constantly on the look out for products and technology that'll make this beauty routine step even BETTER! I've heard about the TEMPTU airbrush system before, and I was so excited to try it for myself. It definitely did NOT disappoint! TEMPTU utilizes an Atomized Airflow technology that turns makeup and their self-tanning solution into the finest mist, creating an airbrushed finish that's super even and totally buildable! The solution is vegan, clean, and infused with skincare for a perfect and guilt-free glow.
The last thing I'll say is that this system is spendy, but so worth it. You can use this for self-tanner OR with their airbrush foundation so it's definitely a two-for-one! This is definitely my #1 pick when it comes to my FAVORITE self tanners for my face!
2 – Tan-Luxe Sleep Oil
This sleep oil is probably my most used since 2022 because it combines oil that's extremely hydrating with a self tanner that works in ONE night! I wake up looking perfectly tanned in one use, and my face feels super supple the next morning too. I love that they packed this with all the goodness of an anti-aging facial oil with a self tanner that gives me perfect results every time. This one also fades the best of any I've tried and doesn't come off splotchy toward the end of the week like some other tanning drops.
It's pricey, but I feel like it lasts me a long time because I only need to use it one time and it lasts a whole week.
3 – Hyaluronic Acid Tanning Drops
Tanning drops are easy to mix into a moisturizer you love, small and easy to store, and less intimidating to apply because they mix-in to lotions or moisturizers you already have. These hyaluronic acid tanning drops are THE BEST ones I've tried because they do NOT dry out my skin!
They give the most even, pretty, natural-looking glow. If you want ONE face self tanner that has never ever let me down – THIS one is it. It's one of my top picks, hands down.
4 – St. Tropez Self Tan Face Mist
I've used this St. Tropez Self Tan Face Mist more than anything else in recent years and I'm still absolutely bananas over it! I'm head over heels for this stuff. Using this mist over and under makeup gives me the prettiest gradual tan. It's the ideal product if you're okay with GRADUAL. This is not the product for you if you're looking for an instant (or overnight) tan!
My favorite way to use this face mist is to wash off all my makeup at night, spray this on my face and go to bed. Doesn't get much easier than sleep tanning! This is a water based product so it won't get all over your pillows or your sheets. This face mist is my pick for maintaining between spray tans or keeping a tan after a vacation.
5 – Alpha Beta Glow Pads
These Alpha Beta Glow Pads are the bomb! Honestly this is probably my favorite self-tanner towelette I've ever used. The color is REALLY good. Because this one was created by a dermatologist, it has anti-aging benefits that come along with that natural healthy glow! Score!
This is a great self tanner option if you have acne prone skin. You get 20 towels for $39 which means each tan is only about $2! Not bad if you have another self tanner you absolutely love for the rest of your body. My vote for the very best self tanner for your face if you want to use a towelette.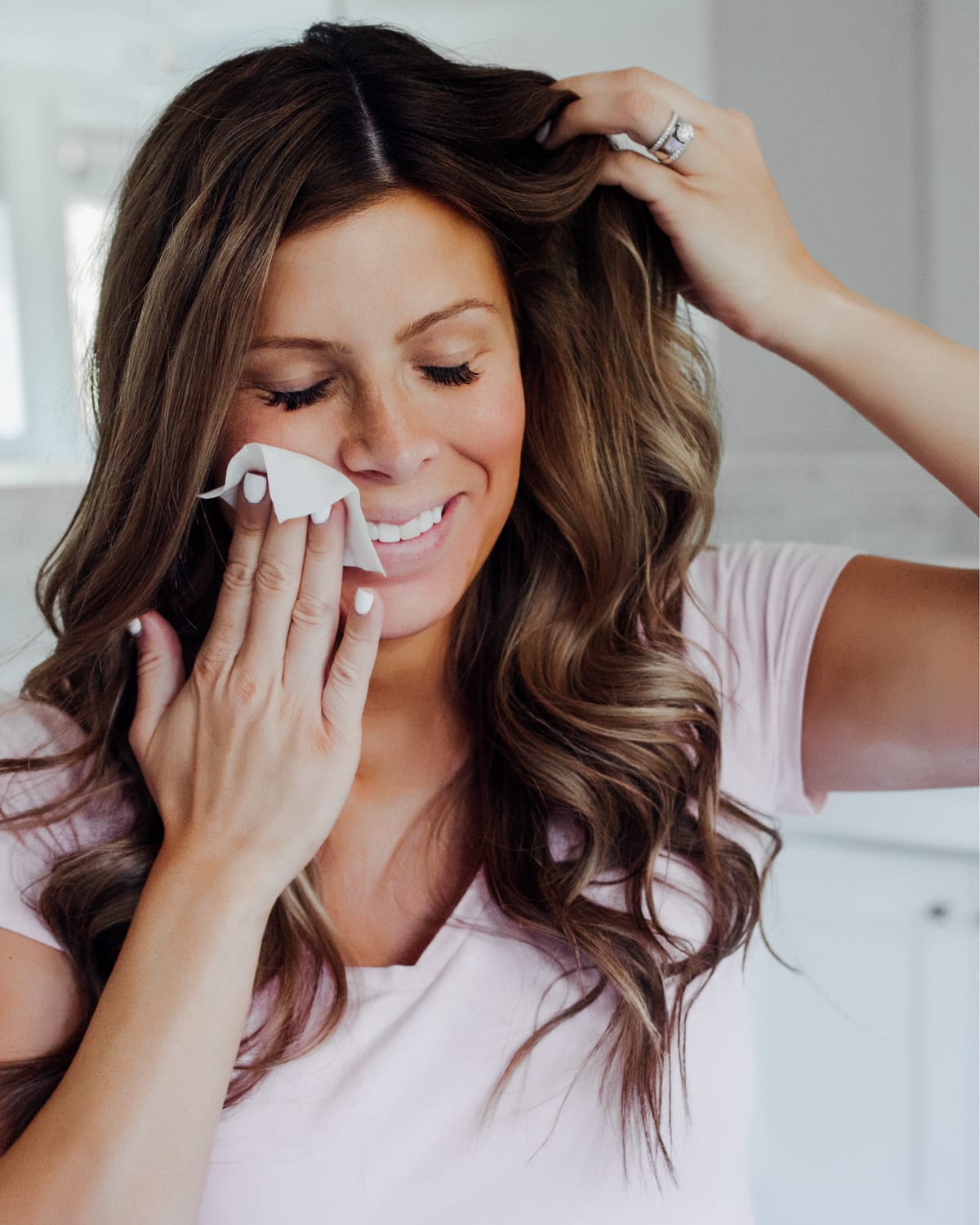 Here comes the (faux) sun
Have you tried any of these self-tanners for your face? Is there one that you LOVE that's not on my list? Let me know what you thought and if you liked the same ones I did!!