So excited because not one, not two, but THREE of my favorite Dyson products are on super sale today! I'm always waiting and hoping to find deals on these products and today it's here! Right now you can save big time on my very favorite hair dryer in the whole entire world, that will literally change your life if you have long or thick hair that takes forever to dry.
You can get a killer deal on the Dyson AirWrap that I LOVE, or save big on the Dyson Light Ball vacuum that I actually enjoy vacuuming with. KEEP READING to find out how to score these deals.
Deal details
Right now the Dyson products are on MAJOR SALE HERE for up to 40% off!
All items below are REFURBISHED: this means that it's been opened but has gone through a rigorous process to deem it ready for resale! My experience with buying refurbished items has been flawless. This deal is an incredible way to get save on an item that is a little bit of a splurge!!
The Dyson Supersonic hair dryer 30% off! $279.97 (reg $399)
The Dyson AirWrap 18% off! $449.97 (reg $549.99)
The Dyson Light Ball Multi-Floor vacuum 49% off! $179.97 (reg $349.99)
Dyson Supersonic Hair Dryer
Cuts drying time in half
I talked about my obsession with this hairdryer in this post a couple of years back and I'm still just as in love. It really did cut my dry time IN HALF. It also has attachments that are magnetic (amazing right?!) and stay cool so you can swap them out mid-drying.
Crazy Powerful
The Dyson Supersonic Hair Dryer is hands down the MOST powerful hairdryer I've ever used in my life, and I've tried a TON of high-end dryers out of desperation to find something that will dry my hair faster and more efficiently.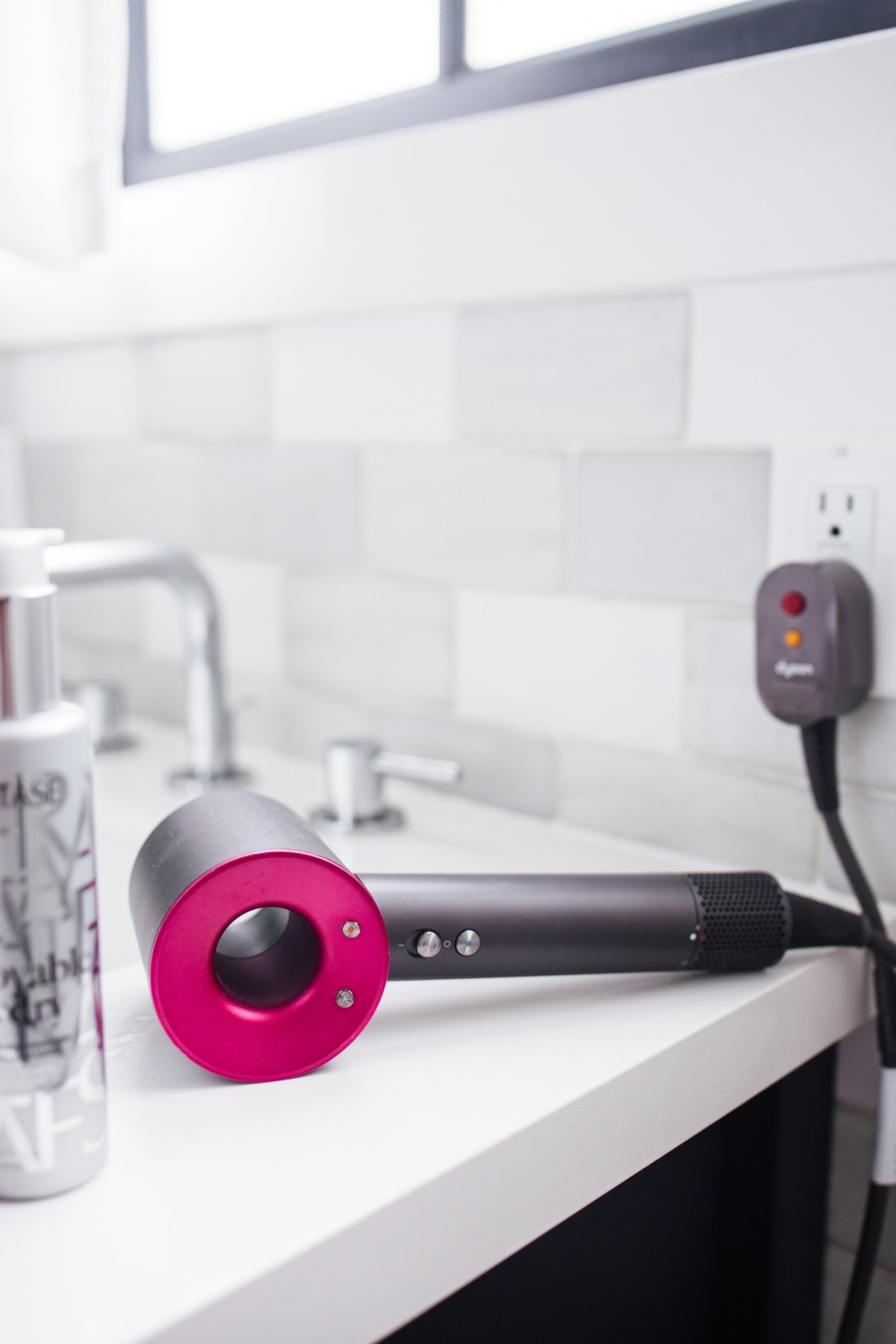 No more mid-drying breaks
I also love that the Dyson Supersonic Hair Dryer has the motor INSIDE the handle! Your hand and arm won't get tired while you're holding the dryer causing you to have to take a break!
Save the hair
This dryer is also way better for your hair than a cheap dryer because it measures the heat output every 20 seconds ensuring that your hair doesn't suffer from extreme heat damage while protecting your natural shine.
Dyson AirWrap
I finally gave the Dyson AirWrap a spin last fall and was BLOWN AWAY (ha!) at how magical this little device was. It has 7 attachments that will straighten, round brush dry, or curl your hair. It does a minute to figure out the curling process, but once I did, I was ELATED by how smooth the process was! It really does smooth out your hair while curling each section and gives you crazy good volume as it curls.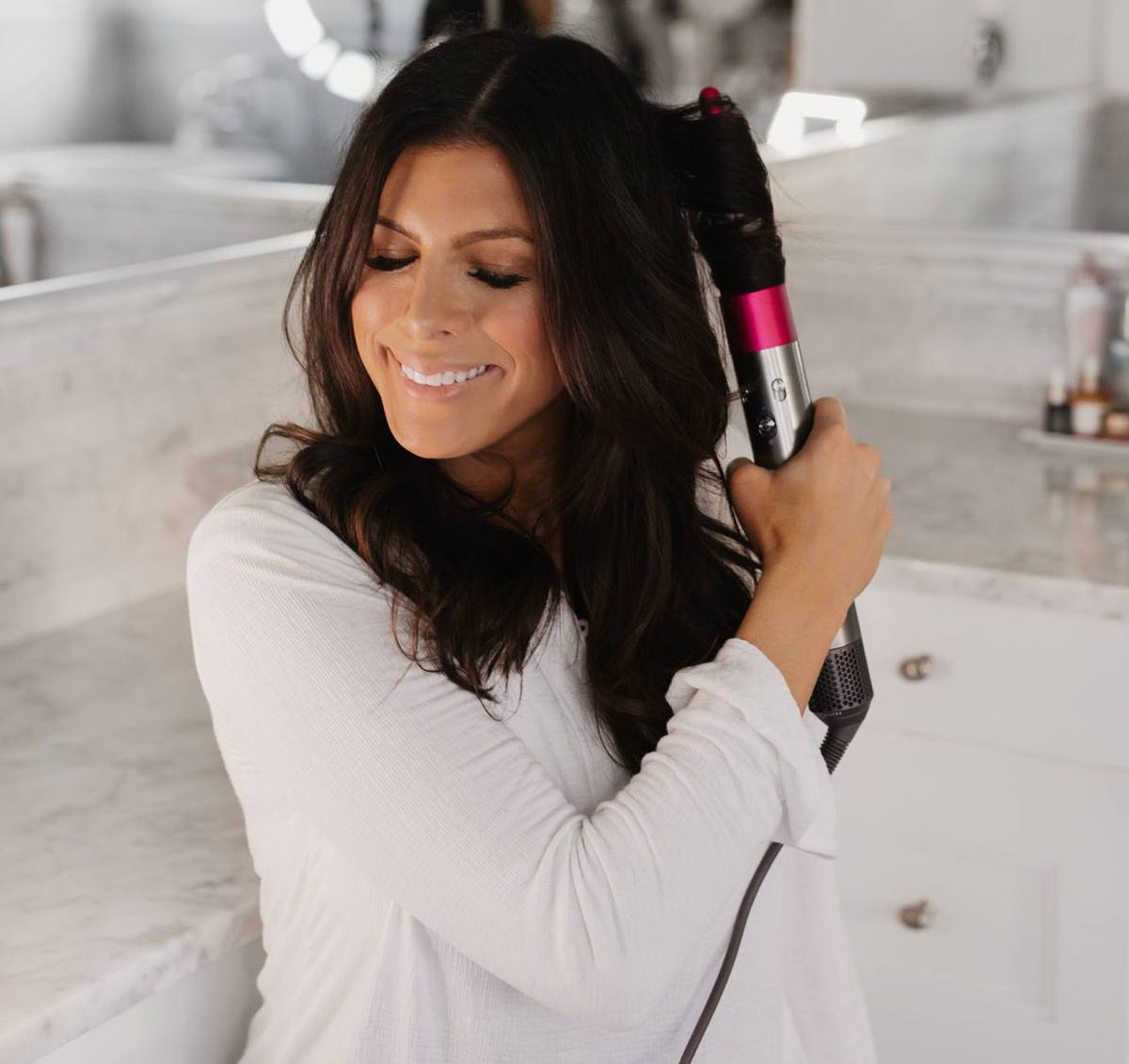 The Dyson AirWrap is so good and such a great combo tool for drying, curling, waving, or smoothing your hair! It dries AND style all in one shot so it's a MAJOR time-saver. It's super quick and super easy and you. will. LOVE it.
Dyson Light Ball Vacuum
Several years ago after my sister got married, I walked into her house and her husband beamed with pride when I complimented him on their freshly vacuumed carpet lines. He looked at me like he had just won the lottery and said, "we just got a Dyson."
We then proceeded to have a lengthy convo about how vacuuming is actually enjoyable when one owns a Dyson vacuum. SERIOUS. I kind of want everyone to have this experience so I'm pretty thrilled about today's find on the Dyson Light Ball Vacuum!
Don't miss these deals!
If you've been dying to get the Supersonic hair dryer ($279.97, reg $399), the AirWrap ($449.97, reg $549.99), a Dyson vacuum ($179.97, reg $349.99), or any other Dyson product for that matter, DON'T wait! I have no idea how long it will be before we see these deals again!