You may be wondering what Charlotte Tilbury items you're going to score on this year at the Nordstrom Anniversary Sale – and it's finally HERE!! Keep reading for all the details on the 2023 sale, and some Charlotte Tilbury things we LOVE. Make sure to subscribe to our email list here to be the first one in the know about everything Nordstrom Anniversary Sale!
When can I shop the sale?
CATALOG IS LIVE: Take a look at it here!
ICON early access: NOW!
Ambassador early access: NOW!
Influencer early access: NOW!
Open to the public: NOW!
Sale ends August 6th!
Stay informed with our EXCLUSIVE text + email
Charlotte Tilbury Nordstrom Anniversary Sale Pillow Talk Lip Kit
The Charlotte Tilbury Pillow Talk is one of my FAVE go-to lipsticks, so this set is AMAZING! The main thing I love is that this shade looks good on every skin type – which is amazing. Pair it with their Lip Cheat lip liner (included in this set!) and you're looking at pure lippie perfection for only $62 ($92 value) Keep reading to find out why I love this lipstick and lip liner.
Top-selling lipstick
The NUMBER ONE selling lipstick on Nordstrom's site is Charlotte Tilbury's Pillow Talk! It's the most perfect neutral EVER and it's been in my constant rotation for months. It goes with any outfit, during any season. Trust me when I say this will be the lipstick that you're constantly reaching for!
Lip liner
TIP: I usually put the lipstick on first and then line my lips with the Lip Cheat Lip Liner in the same shade (Pillow Talk) to seal it in, BUT if I want to make my lipstick last super long I'll line first and fill in my lips completely with the liner then put on the lipstick! SO exciting that both are included in this amazing set.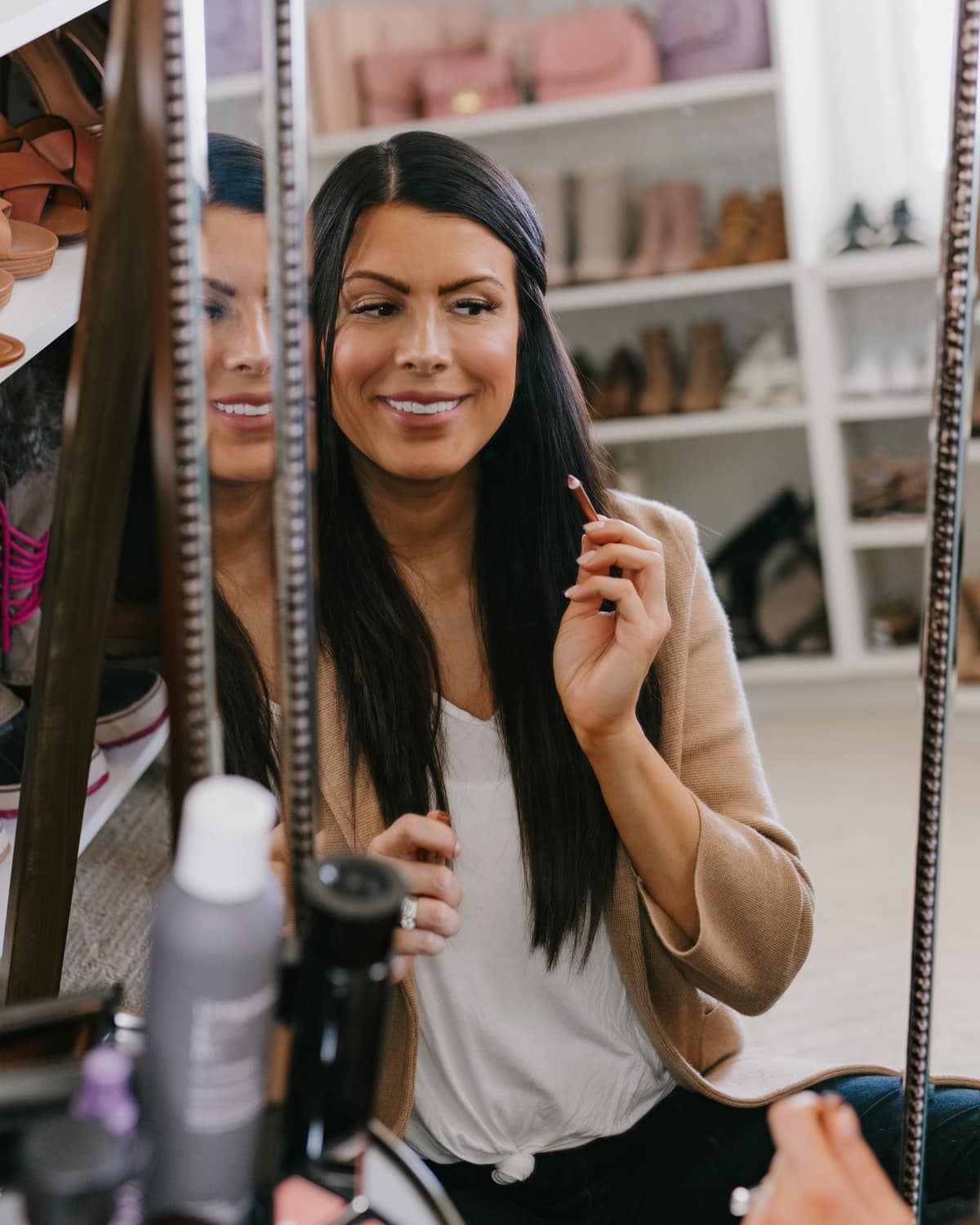 Charlotte Tilbury Nordstrom Anniversary Sale favorites
Okay, we're SO excited about the sale finally being here, and all of the faves it's serving! Again, remember to stay in touch and check back here to keep updated about all things Nordstrom Anniversary Sale. Take a look at more Charlotte Tilbury goodies from the sale below!
2023 Nordstrom Anniversary Sale Guides
Nordstrom Anniversary Sale 2023 {Complete Guide!}
TOP 15 Nordstrom Anniversary Sale 2023 picks – most likely to sell out first!
I tried on ALL THE JEANS in the Nordstrom Anniversary Sale – these are the BEST.
Best Nordstrom Anniversary Sale shoes, with sizing info!
Nordstrom Anniversary Sale beauty top picks!
Nordstrom Anniversary Sale BABY DEALS!
Bags + Accessories worth buying at the Nordstrom Anniversary Sale
The CUTEST Nordstrom Anniversary Sale women's clothes
A week worth of outfit ideas straight from the Nordstrom Anniversary Sale!
Nordstrom Anniversary Sale best picks $50 and UNDER!!!
The BEST Nordstrom Anniversary Sale home items!
TOP Nordstrom Anniversary Sale Men's Items
Back to school ready with Nordstrom Anniversary Sale KIDS + TWEEN picks!
The Nordstrom Anniversary Sale 2023 Preview