The Nordstrom Anniversary Sale is one of the very best beauty sales of the whole entire year! Some of my tried and true beauty secret weapons (and new favorites) are only on sale ONCE A YEAR and that time is NOW!!
The Anniversary Sale really put its best beauty foot forward this year and KILLED it with the deals. The average deal you'll typically see on Nordstrom is about 15% off, and these deals are WAY better than that! I've rounded up FIFTEEN of my beauty faves (products and tools) so that you can stock up NOW while the prices are HOT!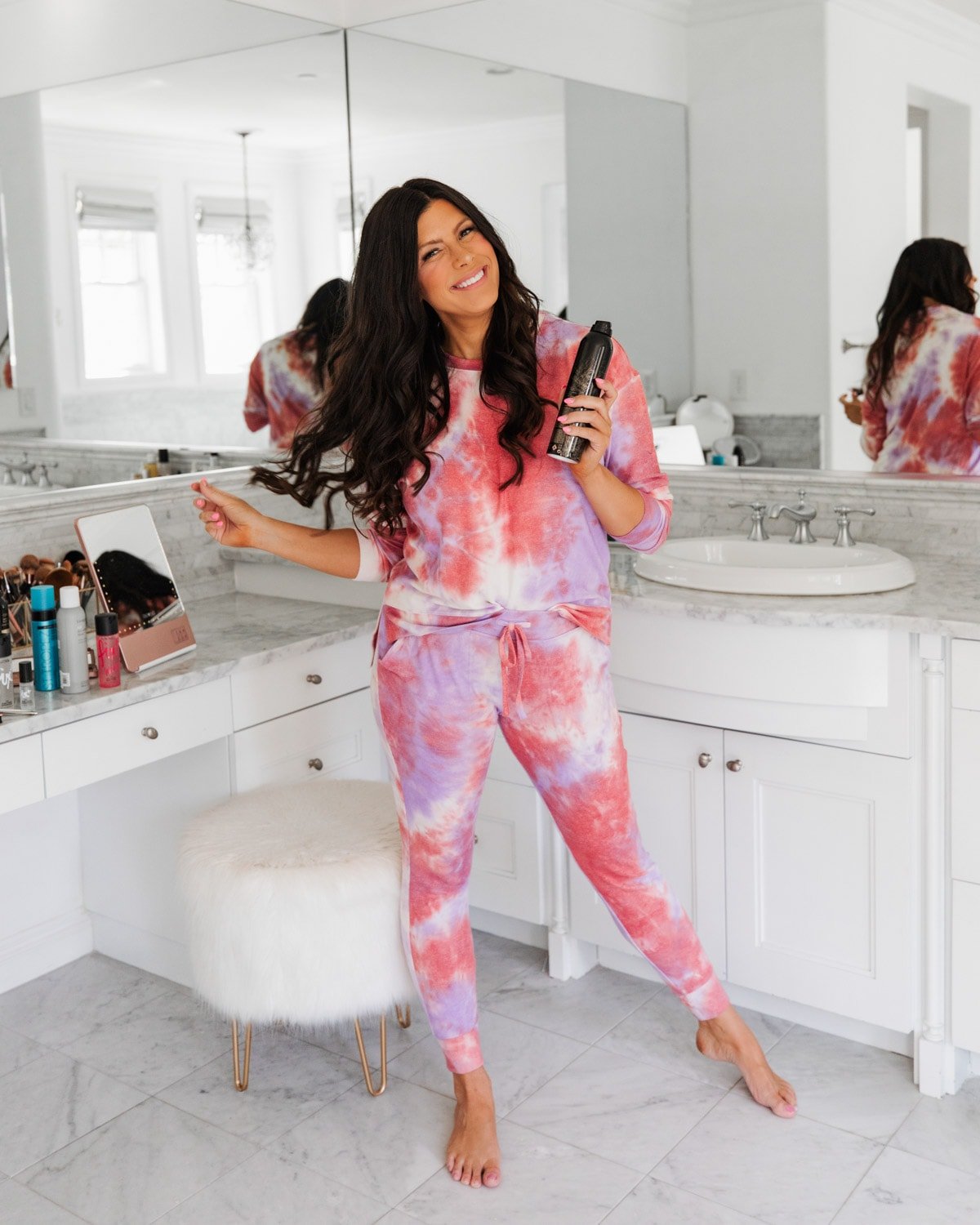 When can I shop the Nordstrom Anniversary sale?
The Anniversary Sale is LIVE to the public. This means everyone can shop the sale, whether you're a cardholder or not! This is your chance to snag some items that maybe sold out during Early Access and have (hopefully) been restocked. Here are the dates you need to know:
August 19-30: DAILY DEALS
August 30: Sale ends
Stay tuned for all of our posts throughout the sale so we can provide you with the BEST advice and my honest reviews on each item.
#1: Oribe Dry Shampoo Set
Oribe Full Size Gold Lust Set: I've mentioned that Oribe never goes on sale, right? Ever. If you're a fan of not washing your hair (*raises hand) you need this set! The dry shampoo smells amazing, works super well, and doesn't create build up. It is literally magic.
This set comes with a texturizing spray and the dry shampoo (FULL SIZED) for only $64 (a $96 value)!! This is the cheapest you'll find the Dry Volume Spray!!
#2: Anastasia Brow Duo
Anastasia Brow Bae-sics Kit: This duo includes my FAVE brow gel and my FAVE brow filler! The gel is so so good for keeping unruly brows in place and I recommend this brow filler to anyone and everyone! You will not regret this purchase and it's a steal at $27 ($47 value)!!
I use the color Taupe and it's super universal! I feel like it looks good on almost everyone from a super-light blond to someone with really dark hair. It fills your brows in and still looks totally natural without getting too harsh!
#3: Dermaflash
Dermaflash: This little device removes dead skin cells AND peach fuzz at.the.same.time. It's all the things we need for our face, right in one device, swathed in the cutest lilac hue. Any and all skincare will penetrate WAY better after pores and hair are cleaned off our faces, and I love how user friendly this is!
It's a similar idea to my tried and true PMD, with the hair removing power of my beloved Tinkle! Two birds, one stone. A $139 value for only $99!! (Make sure you only use this once a week!)
#4: GloPRO
GloPRO: This is my favorite device of 2020! I love that I can safely use it 3-5 times a week and that this kit comes with everything you need. This set is a $334 value and includes the Microneedling tool, a full sized Vitamin C Moisturizer, a GloPRO eye attachment, Bright Eyes gel pads, Skin Prep Pads, and a sanitizer spritzing bottle (just fill with rubbing alcohol!) It is selling for only $179, which is 47% off the value!
Use this in conjunction with the Dermaflash for full benefits (just make sure you wait two days between treatments of each thing! Example: Sunday use the GloPRO, Tuesday use the Dermaflash, Thursday use the GloPRO, repeat!)
#5: MAC Fix+ Kit
MAC Finishing Touches Fix+ Kit: The OG setting spray, this stuff does it all. The green tea and cucumber soothe and hydrate while improving the look and wear of makeup for 12 hours!
For this insane deal, you could keep one and gift one, throw one in your bag…the options are endless! You get two full-sized setting sprays AND a travel size for only $35 (a $61 value!)
#6: Slip Pillowcase Duo
Slip Pure Silk Pillowcases: These are a little pricey, but they are SOOO worth the investment! An anti-aging pillowcase that turns back the clock each night?! Yes, please. It protects your skin, lashes AND hair, plus the quality is unreal so it'll last you forever. The pure mulberry silk won't absorb your expensive beauty creams or create friction which can cause early aging.
This two pack is easily giftable and only $125 for the pair ($178 value!)
#7: Kopari
Kopari Full Sized Deodorant Set: I've switched to all natural deodorant and have LOVED it! Kopari uses ingredients like coconut oil and sage oil for sweat and odor reduction while still being soothing for the underarms! This three pack is only $32 ($46 value), which makes it the same price as my drugstore natural deodorant. If you love this brand and need to stock up, (or get gifts for a favorite things exchange!) this is the time to buy.
#8: Urban Decay All Nighter
Urban Decay All Nighter Set: The All Nighter setting spray is the professional makeup artist's setting spray of choice, so it's a no brainer for us to follow suit! It really is like a hairspray for your makeup. It has temperature control technology that keeps your makeup in place, like magic, for 16 hours.
And for only $42 ($81 value!), you get a full sized spray PLUS a travel spray. This is one of my favorite things to stock up on during the Nordstrom Anniversary Sale! Your makeup will thank you.
#9: Living Proof Full Size Set
Living Proof Full-Size Full Shampoo, Conditioner & Styling Set: I'm OBSESSED with the Full Dry Volume Blast product that's included in this set! If you need shampoo and conditioner and want to try my favorite texturizing spray, this set is for you!
It's an $85 value for only $56 and you're getting three FULL SIZED products that are perfectly color-safe and kinda life-changing!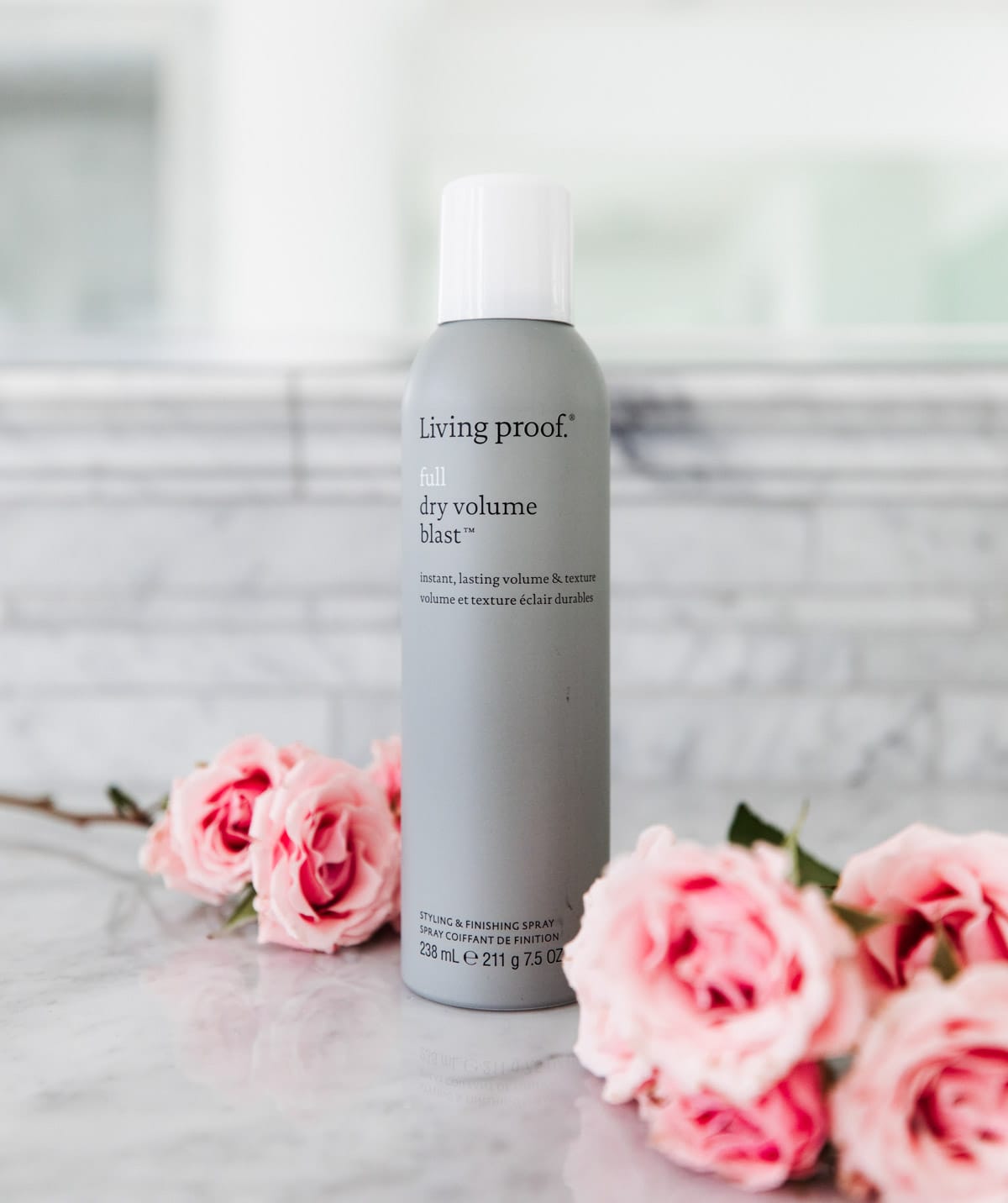 #10: Makeup Erasers
Makeup Eraser 10-day Cloth Set: These have been a game-changer for me! And I love that with this set you don't have to worry about using a dirty cloth, but you can have enough for the whole week without doing laundry! I'm all about that life. You get ten mini cloths plus a laundry bag for only $30 during the Nordstrom Anniversary Sale ($50 after the sale!).
These are antibacterial and dermatologist tested and amazing for lash extension longevity. I'm not kidding when I say this set is one of the things I am MOST excited about this Anniversary Sale!
#11: Pillowtalk Set
Charlotte Tilbury Pillowtalk: This is Nordstrom's #1 selling lipstick!! It literally looks good on everyone, so universally flattering (like the Sisterhood of the Traveling Pants but LIPSTICK). The set comes with the Lip Cheat liner, the lipstick, AND the gloss. It's only $68 ($91 value) and will last you for.ev.er. I wear mine constantly and haven't had to replace it yet!!
#12: St. Tropez Mousse
St. Tropez Self Tan Express Bronzing Mousse: I am a HUGE fan of this stuff (in fact, I'm currently sporting a tan thanks to its magic)! It gives a warm-toned tan, very much an, "I just went on vacation and got some color" hue. You can sleep in it or wash it off after an hour or two to adjust the depth of the tan. I've been using it for years and it's totally fool-proof.
This jumbo size normally retails for $88, but for the Nordstrom Anniversary sale it's 45% off at only $49!!
#13: Riki Makeup Mirror
Riki Skinny Lighted Mirror: I've been using a Riki mirror for YEARS so I was so excited to see this included in the sale this year! This particular one is great if you are into making selfie videos because the adjustable lighting on this one is INSANE! I'm totally going to take this on my next trip to combat bad bathroom lighting. It's lightweight and folds down super compact, perfect for travel or lack of bathroom counter space. It's $130 for a $205 value!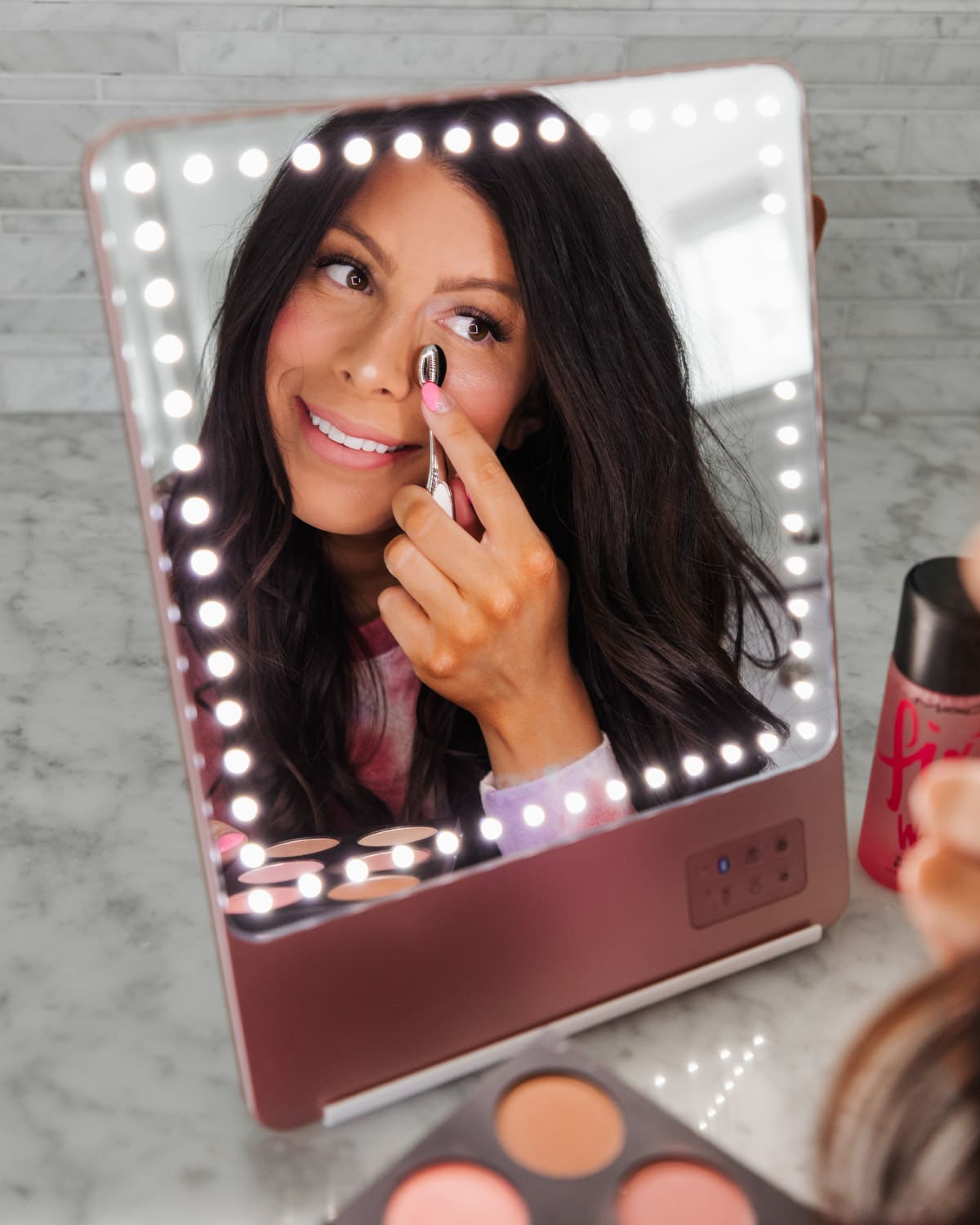 #14: Kate Somerville ExfoliKATE
Kate Somerville ExfoliKATE: This is my TOP exfoliator. Of all time. Everyone who tries it LOVES it, and every time I use it I continue to be amazed. It gives you the glowiest, smoothest, prettiest skin thanks to the dynamic duo of fruit enzymes and lactic acid.
It's normally $175, but for the Nordstrom Anniversary Sale it's only $125, which is a HUGE discount for this product (probably the best deal all year on this)!
#15: Living Proof Jumbo Size Set
Living Proof Jumbo Size Perfect Hair Day: This massive set of Shampoo, Conditioner and Dry Shampoo is amazing. These formulas work with your hair over time to increase its strength, health, and shine factor. Go wayyy more days in between washes with this set because the ingredients actually keep your hair cleaner longer. I love the light and fresh scents and that it's all paraben, phthalate, and silicone-free! Get all three HUGE products for only $99 (a $154 value)!!
Top Beauty Picks from the Sale
We put together a clickable roundup below of our top beauty picks from the Nordstrom Anniversary Sale just for you. These really are my favorite BEAUTY top picks from the sale, things I think are worth every one of your hard earned pennies that I put my personal stamp of approval on that I'm sure you will love too!
Best 2020 Nordstrom Anniversary Sale deals
What to buy first: Top 10 items that will sell out fast
Top 10 BEST Jeans of the Nordstrom Anniversary Sale (I tried on EVERY PAIR!)
Nordstrom Anniversary Sale top 15 beauty picks!
Nordstrom Anniversary Sale BABY DEALS!
Cutest women's clothes under $100!
Best women's shoes!!
Fall wardrobe checklist
The FIVE BEST bras
Nordstrom's BRAND NEW daily beauty deals launch!
TOP-rated items + open to public!
Top KIDS picks of the Nordstrom Anniversary Sale
TOP Nordstrom men's items of the Anniversary Sale