This is such a strange time that we are living in right now. It feels like something out of a Hollywood sci-fi or disaster movie, not like real life! Last week I shared some work from home tips and one of those was sticking to a schedule or routine. Part of that routine for a lot of us is daily or weekly workouts but unfortunately California (and several other states) are under pretty strict stay-at-home orders, which means all our gyms and studios are closed.
But in the words of Elle Woods "Exercise gives you endorphins. Endorphins make you happy." And we need happy more than ever right now so give us all the endorphins. In today's post, I'm sharing some helpful tips for at-home workouts, sharing fitness products I love, and rounding up all the free resources for getting your sweat on at home.
Shopping is my cardio
Shopping gives you endorphins too! I especially love that extra special surge of dopamine when I find something I love for a steal. Luckily the internet is really coming to our rescue during these trying times because there are two too good to miss sales happening on Nike and Adidas. Treat yourself to some new workout gear to tackle your home workouts and alleviate some quarantine stress.
Adidas Sale
For a limited time, Adidas is offering 30% off full price and sale items with code MARCH30. The sale includes the Ultraboosts that I am completely OBSESSED with!
Nike Sale
Nike is also currently offering 25% off site wide for a limited time. The discount is automatically applied at checkout-no code needed. I've been a die hard Nike Free Run Flyknit fan for YEARS and there's some really cute new color ways of the Air Max.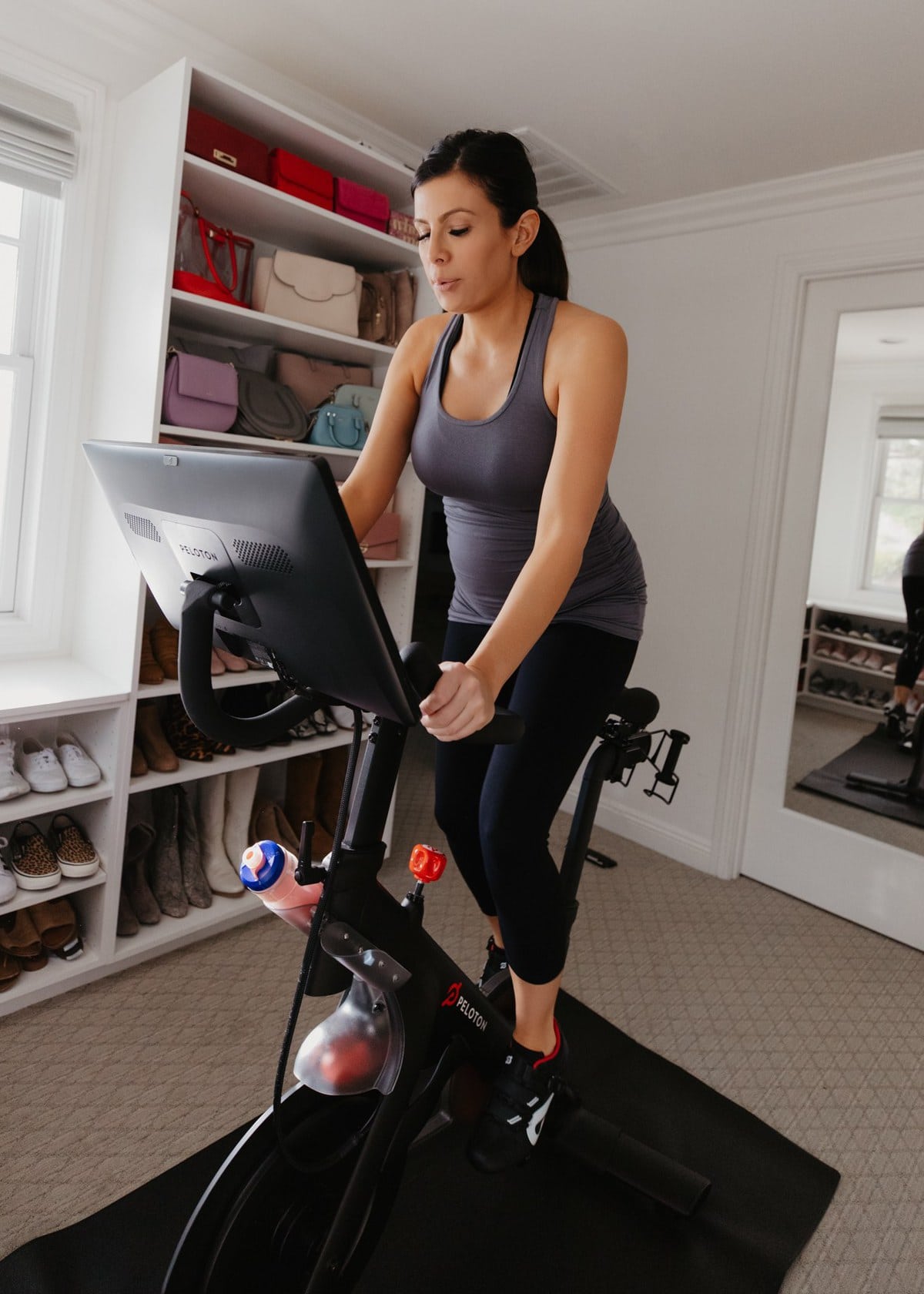 Home Workout Tips
Move your body: I am not a fitness expert or personal trainer, so my #1 tip is to just move your body. Take your dog or your kids for a few laps around the neighborhood. Hop on your bike. Turn on your favorite podcast and go for a quick run or jog. Neil's been getting up EARLY the past several mornings and running and he's soooo much happier when he does this.
Schedule it: Routine is so so important right now. Make your home workouts a scheduled part of your day so it's harder to skip.
No equipment required: Lunges, squats, planks, and push-ups don't require any equipment and are easy to sneak in any time! Bodyweight exercises are the easiest and most affordable home workout there is. You can perform these simple, staple bodyweight exercises while binging your favorite show for a double dose of endorphins.
Get a Peloton: If you can afford it, DO IT. We got a Peloton bike last fall and absolutely LOVE it. I have gotten several DMs about it since all this started and have a few friends that have made the leap. The workouts are fantastic and it provides a fun sense of community and togetherness while we're all social distancing. If you can't afford the bike, Peloton is currently offering their app for FREE for 90 days ($12.99/month after). Typically Peloton's free trial period is only 30 days, so this is AMAZING!
Download an app: I jumped on the Kayla Itsines bandwagon with millions (literally millions) of other girls years ago and still really like the Sweat app. The workouts are easy to follow, short (just 28 minutes) and can be done ANYWHERE-including in the comfort of your own home. Tone It Up and Anna Victoria's Fit Body app are other amazing alternatives. Right now Anna is offering 30 days free with the code DAJEITALIA.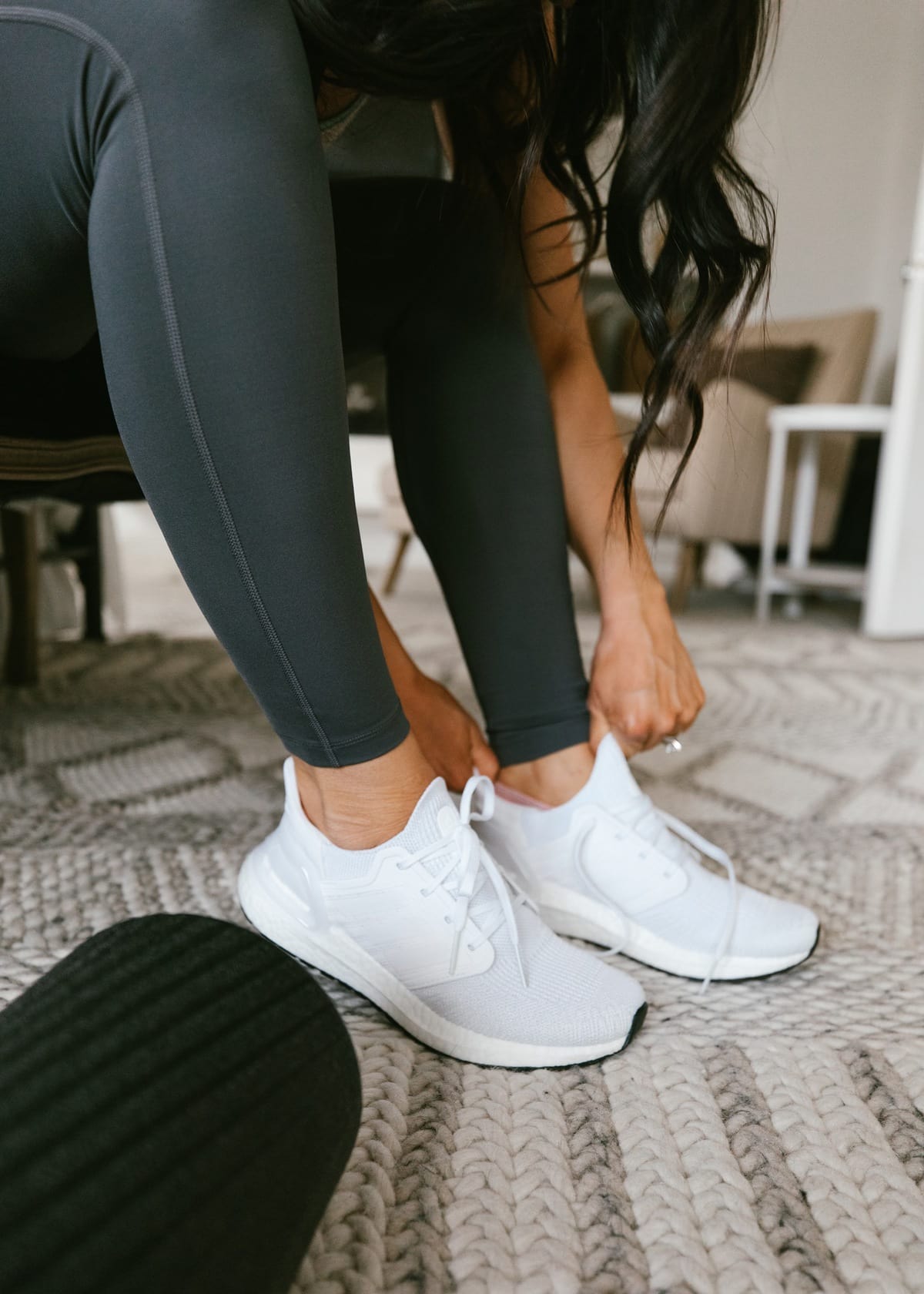 Free Workout Options
Corepower Yoga
They are offering free 30-60 minute classes while the studios are closed.
Barry's Bootcamp
This celeb favorite studio is currently streaming 20-minute equipment-free workouts on Instagram Live. The workouts are saved to their IGTV the next day if you missed it or can't make it live.
Orangetheory
They have been posting 30-minute daily workout videos to their IGTV that require no equipment and no Orangetheory membership. I know so many friends who are LIVING for these workouts while they can't get their OTF fix in-person.
Pure Barre
Pure Barre has been hosting free (full length) live classes on their Facebook page almost every day.
CITYROW
CITYROW is offering 20 minute, at-home classes for free on Instagram. The workouts are full body and don't require any machines or weights. The workouts are uploaded Monday, Wednesday and Friday but they're being saved to their feed in case you miss one.
Twelve home workout essentials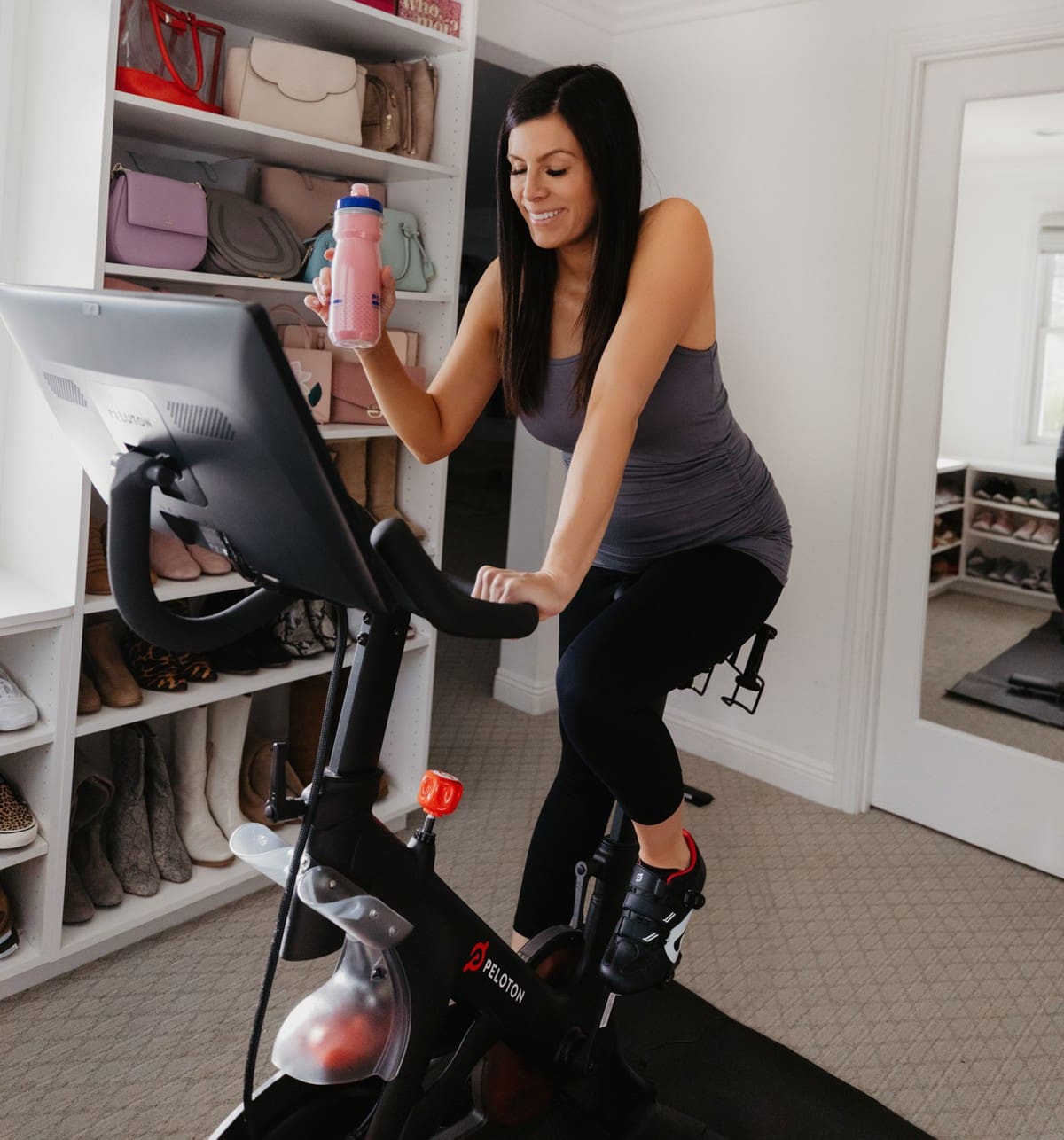 More home workout faves
We rounded up even more workout favorites that are perfect for sweating it out at home. Any resources that you're loving or using for your workouts while you're sheltering in place? Let me know so we can share!