Okay you guys I'm totally geeking out over here because I found the BEST DEAL EVER on the Philips Sonicare DiamondClean Electric Toothbrush that Neil and I are obsessed with! We recently got ours from our dentist and they are LIFE CHANGING. I basically feel like I got my teeth professionally cleaned every time I brush with this sucker. Keep reading for the amazing deal details!
Deal details
Today ONLY, you can get the Philips Sonicare DiamondClean Electric Toothbrush for $99.95 (orig $121). This deal is TODAY ONLY but there's a good chance it will sell out before the end of the day!!!
This Philips Sonicare DiamondClean Electric Toothbrush is about $130 at other retailers (see Amazon's price to compare) so getting it for under $100 really is an unheard of steal! It comes in pink (my fave!), white, black (what Neil has) or purple.
It also comes with two different types of charging stations, the little glass which I prefer and the upright stand which Neil uses and hides in his medicine cabinet. Super convenient either way!
It also comes with a handy little traveling case which I LOVE. Trust me, once you get used to brushing with this bad boy you'll never want to use a plain old toothbrush again.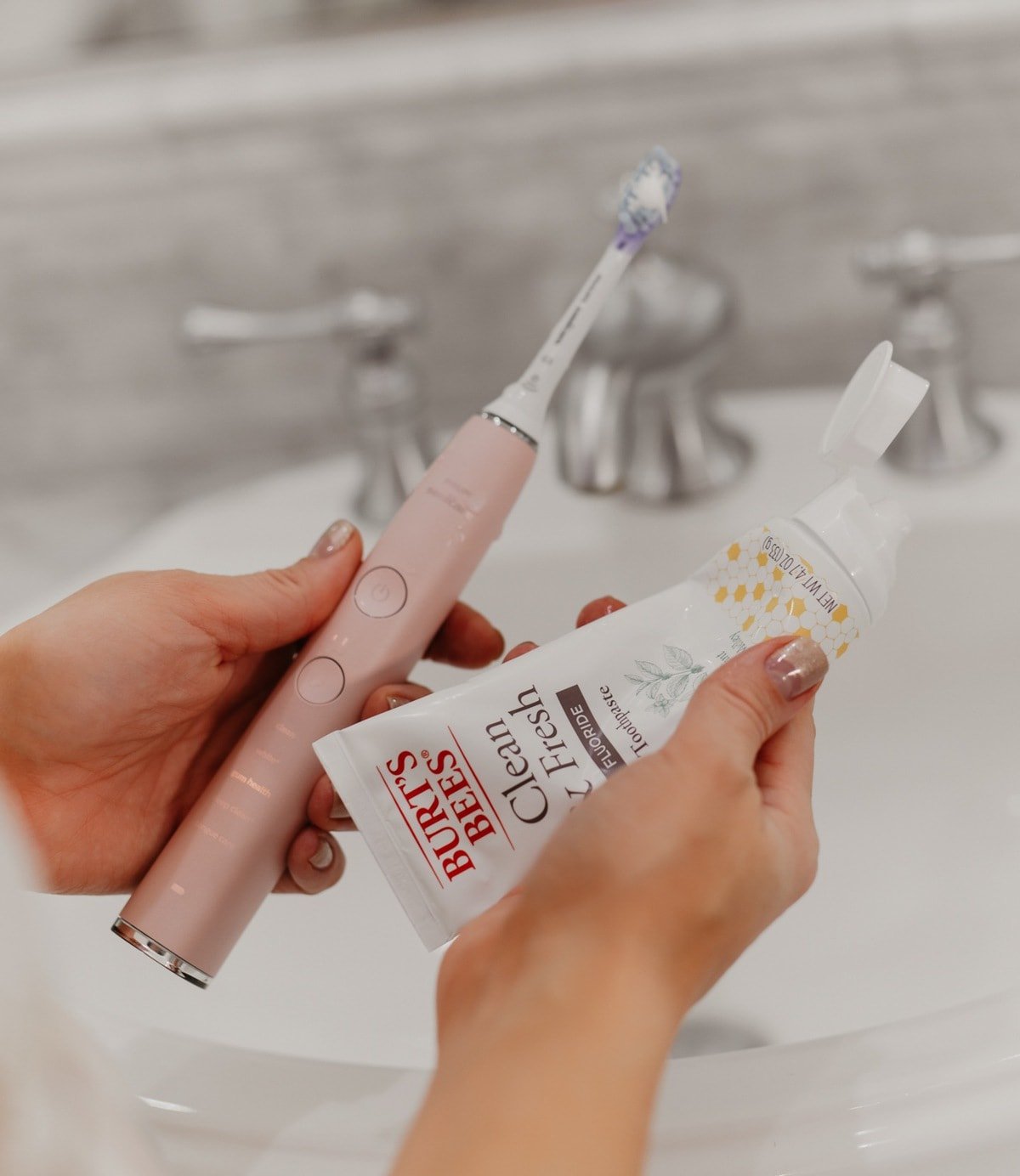 Dental Cleaning at home!
Like I said, we got these new electric toothbrushes from our amazing dentist Rich Hada. I can'tstopwon'tstop raving about them! I literally feel like I've just been to the dentist every time I use it!
The Philips Sonicare DiamondClean Electric Toothbrush helps remove surface tooth stains within two weeks of use with over 62,000 movements per minute!! I am not joking around when I say this is THE MOST intense toothbrush I've ever used. But it also has 5 different settings so you can adjust it depending on your goals: clean, white, deep clean, sensitive and gum care.
A dental assistant told me that she can ALWAYS tell when a patient is brushing with a good electric toothbrush at home. I love being the star student, so this toothbrush was a no-brainer. And during pregnancy, dental health is hard for me because my teeth get soooo sensitive. This toothbrush takes the guess work out of dental hygiene for me!
I truly didn't think I would ever feel this passionately about a toothbrush, here I am singing its praises for the whole world! It's THAT GOOD! I use it with my Burt's Bees toothpaste that I'm still loving since I discovered it last year.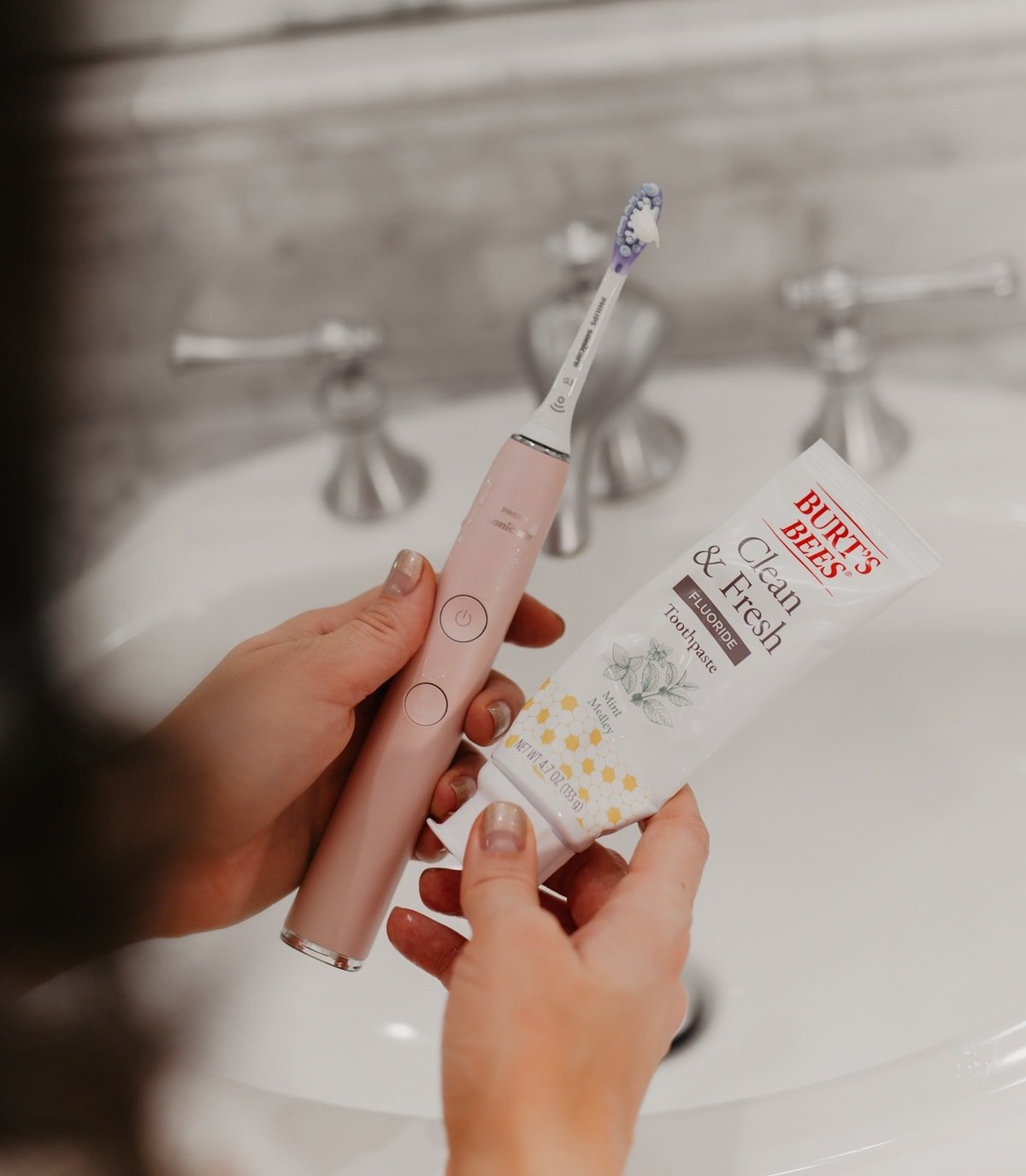 Squeaky clean pearly whites
DON'T FORGET, this electric toothbrush deal is TODAY ONLY. Take advantage while you can and get ready for your teeth to feel like you just left the dentist every day!