I hate to pick a favorite sale, but the Nordstrom Anniversary Sale is certainly my favorite sale of the moment! It's my go-to sale for getting brand new items from the very BEST brands at prices you'll only see once a year! TODAY this one of a kind sale goes LIVE to the public!! This is your chance to shop the Nordstrom Anniversary Sale if you're not a Nordstrom Card holder and if you are a Nordstrom Card holder this is your chance to snag some items that maybe sold out during Early Access and have (hopefully!) been restocked!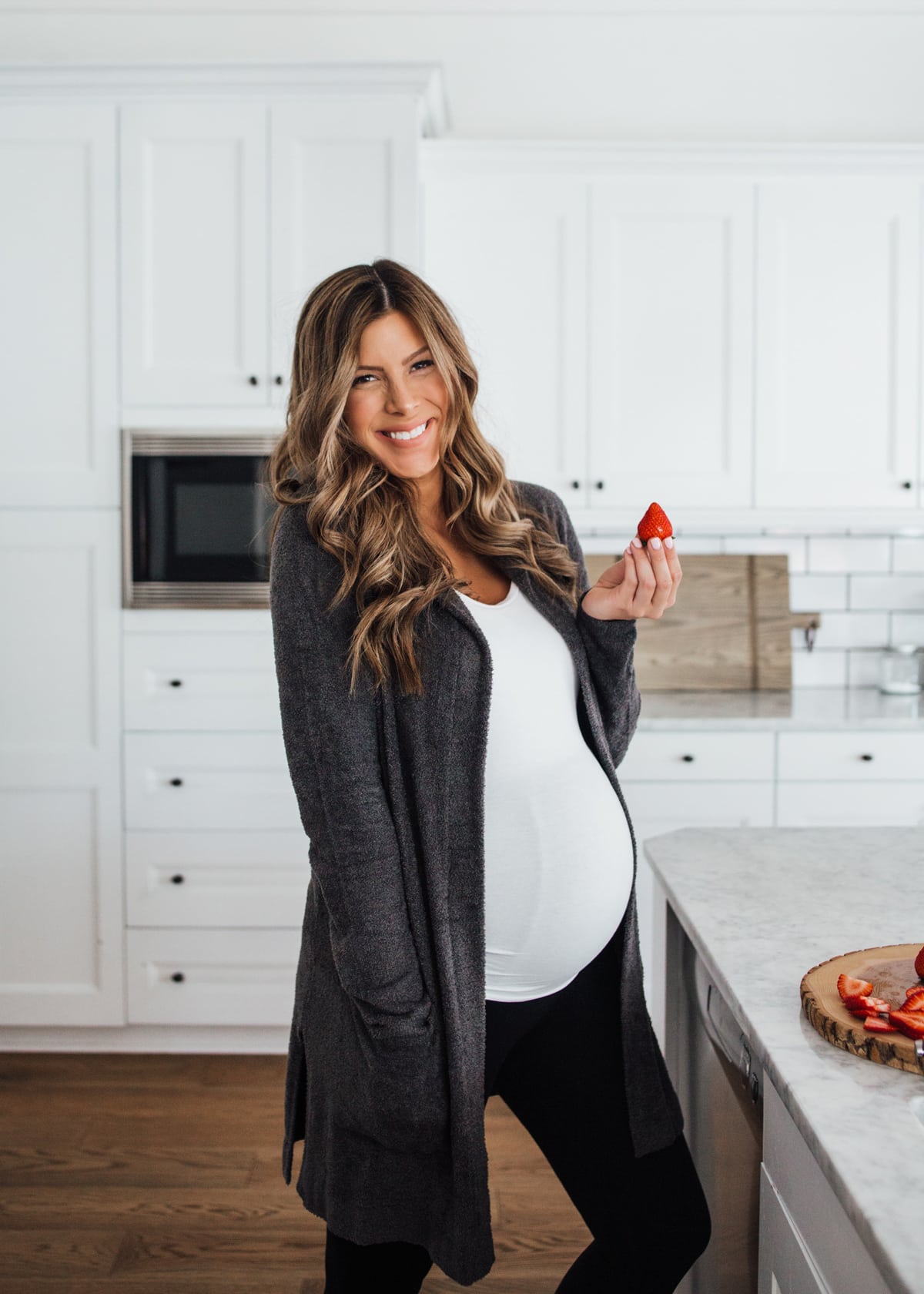 The Nordstrom Anniversary Sale is the best time of the year to buy some of Nordstrom's top rated items that only go on sale once a year! Zella leggings have been one of my truest loves for YEARS now! They are sooooo good! Totally worthy of any Best of the Nordstrom Anniversary Sale list with nearly 4000 five-star reviews! They're perfect for working out or layering in the fall/winter months with all the sweaters and tunics and boots! During the Anniversary Sale, the maternity version is just $42.90 (reg $65). The non-maternity version – the original unicorn, highest rated leggings of the entire sale are just $35.90 (reg $54).
These Barefoot Dreams cardigans are always a hot item! They sell out almost every year. With 800 flawless reviews I'll be completely SHOCKED if this stays in stock long! This cardi is magic, because it feels like you're wearing a blanket or the very coziest robe, but you still look like a totally normal (cute) person!
You could add both of these items to your cart right now and be wearing them by tonight without ever leaving your house, because during the Anniversary Sale Nordstrom offers Same Day Delivery for $15 in select zip codes! If you don't live in one of those zip codes don't forget about Curbside Pickup-one of my most favorite ways to shop! This is the ideal option if you're in a hurry or just hate wearing pants!
A good white tee is an absolute closet staple and I'm newly in love with this scoop neck basic. During the sale this super soft and highly-rated tee is just $16. If you live for the lounge like you will love this tee. But if for some reason you decide you don't Nordstrom offers hassle-free in-store returns! Whoo hoo!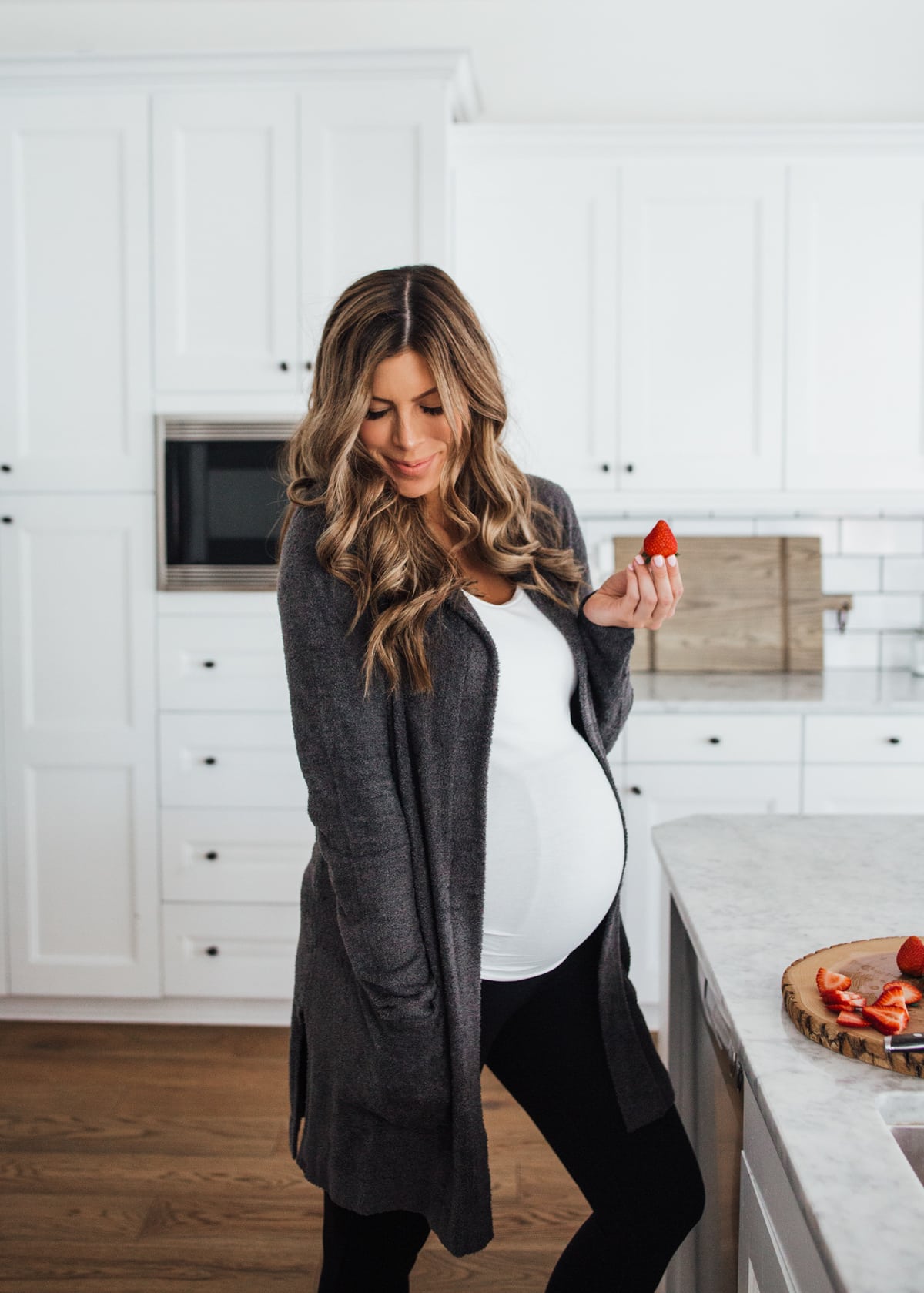 S'well bottles are amazing. Honestly, the very best ever. They keep liquids hot for up to 12 hours and cold for 24 hours!! Seriously. It's totally miraculous. This bottle made my What to Buy First at the Nordstrom Anniversary Sale, because S'well bottles NEVER go on sale and the pink is so darling! It's currently sold out, but will most likely re-stock, so keep your eye out for it! Here is a smaller version of my S'well bottle.
The right accessories can totally make or break an outfit and this sale is the perfect time to snag some truly spectacular ones without breaking the bank. Ready for this? These highly rated classic 4 carat CZ earrings are 40% off during the sale. That's just $28!
These PINK Adidas sneakers are one of the BEST finds from the 2018 Nordstrom Anniversary Sale. I am head over heels-and I'm not the only one! They have already racked up tons of super, duper high ratings! They're the ideal combination of being totes adorbs and totes comfortable. A total lightweight compliment magnet and UNDER $65 during the Nordstrom Anniversary Sale!
Highest rated leggings, Maternity version
Pink Running Shoes, similar
Pink Swell Bottle (sold out), similar
Hooded Cardigan
Earrings
White Tee, similar
We would love to make pajama day a national holiday or the new business casual. If you agree you need these jammies. They are literally my favorite pair I have ever, ever owned and they have over 600 perfect reviews! I'm going to go ahead and say they're the BEST pajamas of the Nordstrom Anniversary Sale!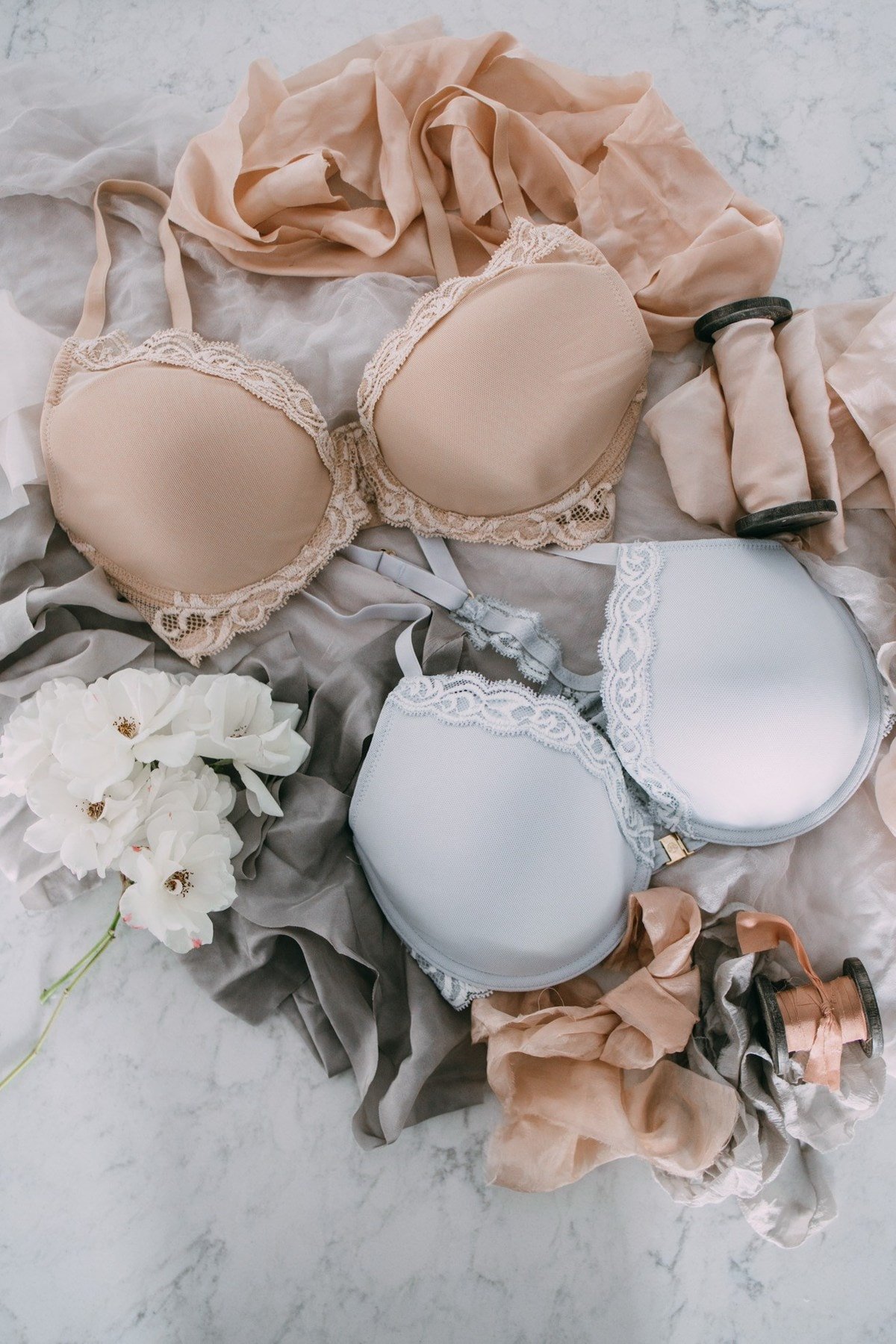 The Natori Feather Underwire bra is one of the best bras I have EVER owned. I don't even notice it's on at the end of the day!! And it's THE highest rated bra at Nordstrom. Just saying.
I love these Slip pillowcases so much that I'm taking them to the hospital with me when I have my baby! They fight aging and bedhead so that's a big win-win! These are on the speedy side to the Anniversary Sale is the perfect time to get them!
Sensor Brightness Mirror. This blows every other makeup mirror completely out of the water! It magnifies without distorting, and it helps you see exactly what you'll look like out in the sunlight! Worth all the pennies and during the Anniversary Sale you save $66!
Over 1000 perfect reviews don't lie-these Spanx faux leather leggings are the bee's knees! They're so flattering and super comfortable. During the Anniversary Sale they're just $65 (reg $98)!!
ASICS are super, duper hard to find on sale, but during the Nordstrom Anniversary Sale you can grab this pair for $120! These are hands down the cutest ASICS I have ever, ever seen. I am dying over the black and pink combo.
The BLANKNYC Moto Jacket is another HOT Nordstrom Anniversary Sale item that always disappears in a flash. The brown suede nearly sold out during Early Access! It's super affordable and super cute.
Moonlight Pajamas
Underwire bra
Slip Pillowcase, similar
Sensor Brightness Mirror
Spanx Leggings
Asics Running Shoe, similar
Seude Moto Jacket, similar
Slit Sweater, similar
Photos by Arielle Levy
This side slit sweater would pair perfectly with the Zella leggings, the Spanx, or ALL the Nordstrom Anniversary Sale the Besties tried on. It's got just enough cashmere to be the softest sweater you'll ever wear, but not so much cashmere that it breaks your budget! It's priced just right at $46 during the Anniversary Sale!
We have rounded up some of our favorite top-rated items from the Nordstrom Anniversary Sale for you:
ICYMI, here are all of our guides for the Nordstrom Anniversary Sale:
Fall wardrobe checklist
15 Hottest items at the sale
Best Baby deals
Cutest women's clothes under $100
Best women's shoes
Ultimate denim guide: best jeans (we tried them all on!)
Best accessories
Beauty top picks (best I've ever seen at the Anniversary Sale!!)
Top kids clothes and shoes
Best of Men's clothes and shoes
Best inexpensive finds of the Nordstrom Anniversary Sale
The coziest blanket and BEST home deals at the Nordstrom Anniversary Sale!