One of the most frequently asked questions I get asked is: "what lipstick color are you wearing?" … or "what are your favorite lipstick colors?" Whether your go-to color is a bold red lip for a night out, or a natural, everyday shade, I've finally rounded up my most favorite lipstick colors in this guide! I wear these same ones over and over, so they definitely are tried & true and I know you'll love them, too.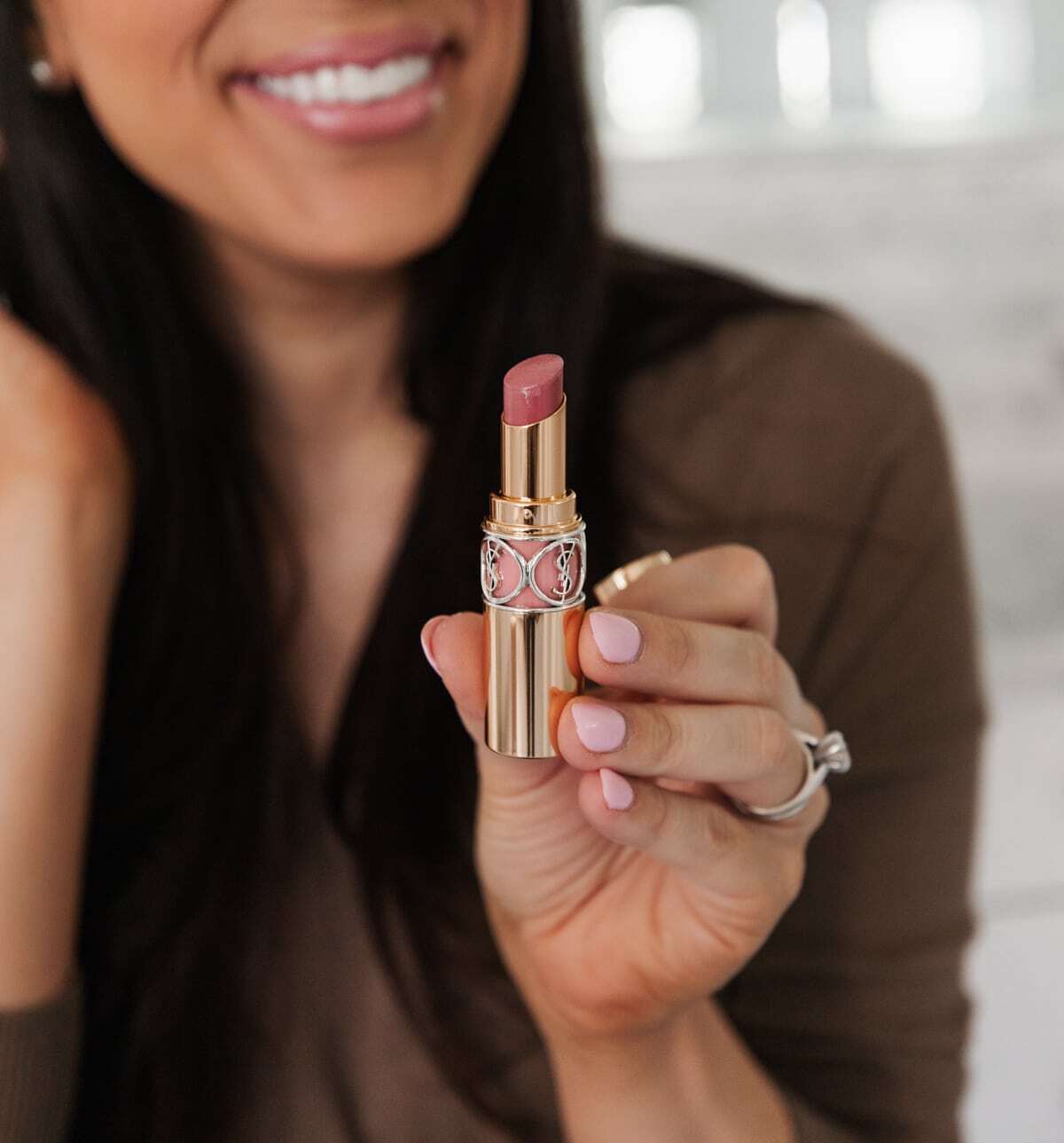 Pretty in pink
The YSL 44 lipstick pictured above is one of my very FAVORITE girly pink lipstick colors! Such a pretty pink that isn't too bright, nude, or mauve. This shade has the perfect amount of color that won't take away from your outfit, and I love that! I love it SO MUCH that I gifted it to one of my best friends last year for her birthday, and a few months later she texted me asking for the exact shade because she lost it and HAD to replace it!
It's truly a staple you can always have on hand no matter what you're wearing.
For a bit more of a statement pink, MAC Snob has been a long long time favorite of mine! It has more of a pop, but not too bold which I love. Looks so pretty with just about any outfit.
A bold red
I didn't touch red lipstick for the longest time. It took a friend to convince me to finally try the MAC Russian Red, and it's by far my most favorite red lipstick I've tried! And years later, I've tried SOOOO many reds. It's been a goldilocks experience with so many others – a little too orange, a little too bright, a little too deep. But Russian Red is my tried and true.
Such a fun color for a bold look and just a classic that looks good on everyone. Aaaand it makes your teeth super white!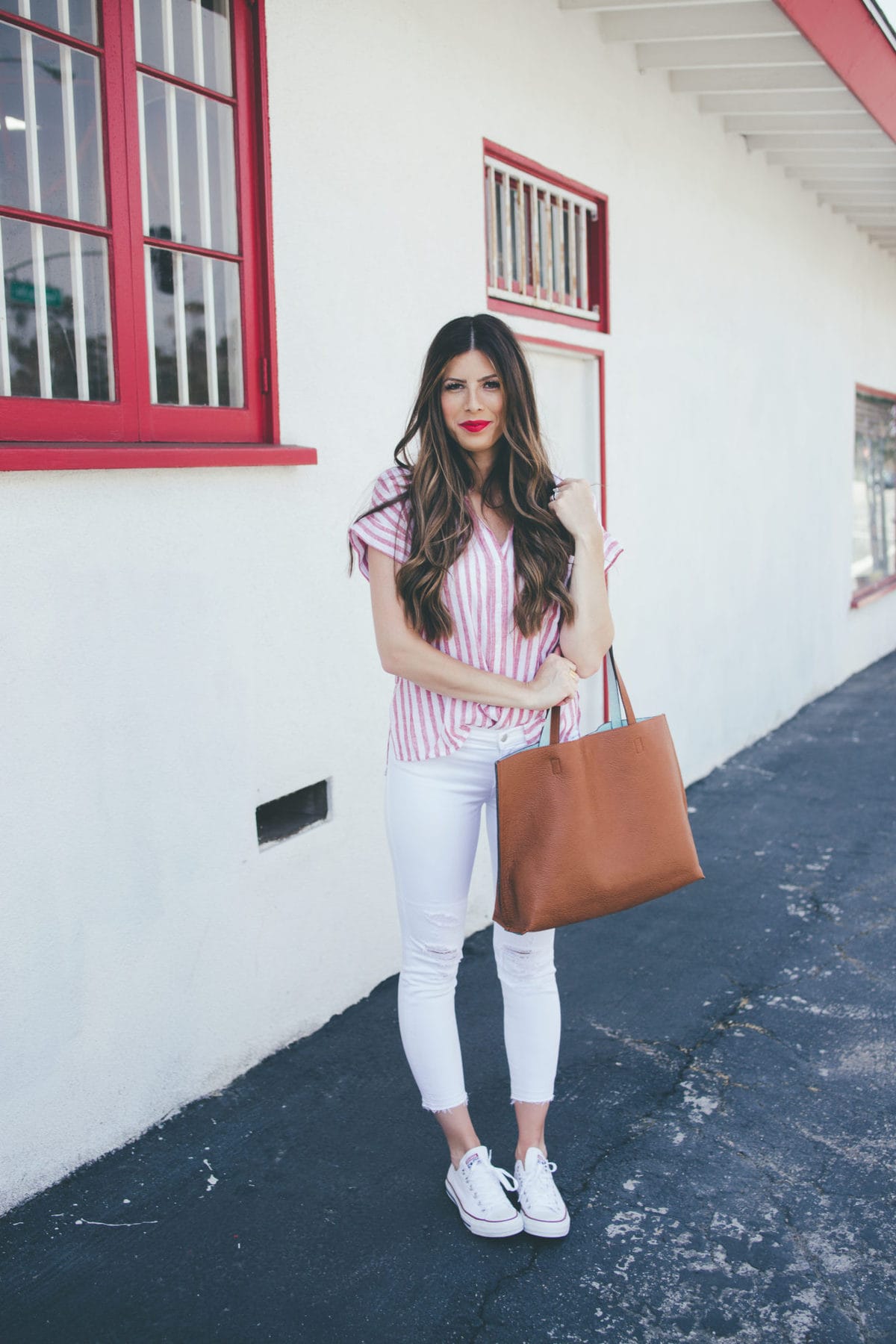 Dark mauve that WON'T fail you
Urban Decay Backtalk is the #1 selling lipstick at Macy's, of ALL their lipsticks!! AND it's Urban Decay's #1 selling shade of all their lipstick colors too. I'm not a huge fan of berry colored lipsticks, so I LOVE how this shade is more of a darker pink/mauve color.
I have this lipstick stashed in my purse, at home, and in my car at all times because I use this shade so much. It will seriously always be a winner. Always.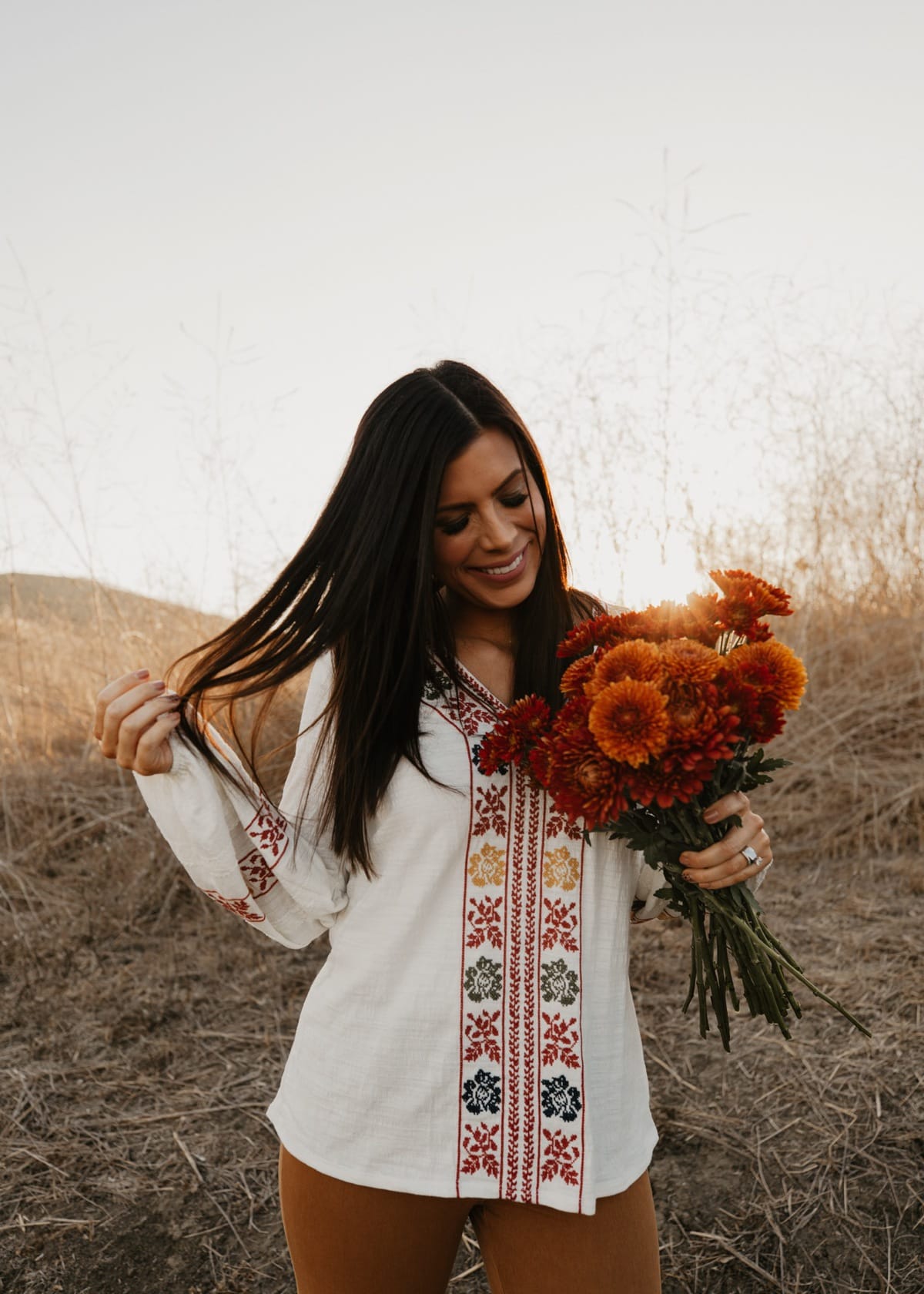 The Charlotte Tilbury Pillow Talk is one of my FAVE go-to lipsticks! Its darker mauve color shows up differently on different skin types – which is so neat. Yet, it's a universally flattering shade that looks good on SO many. This is one I love to grab-and-go that will go with nearly any outfit!
That neutral look
I recently discovered Charlotte Tilbury's Very Victoria shade and it's SUCH a beautiful color! This nude shade is like a "your lips but better" look. Something subtle that still gives great definition.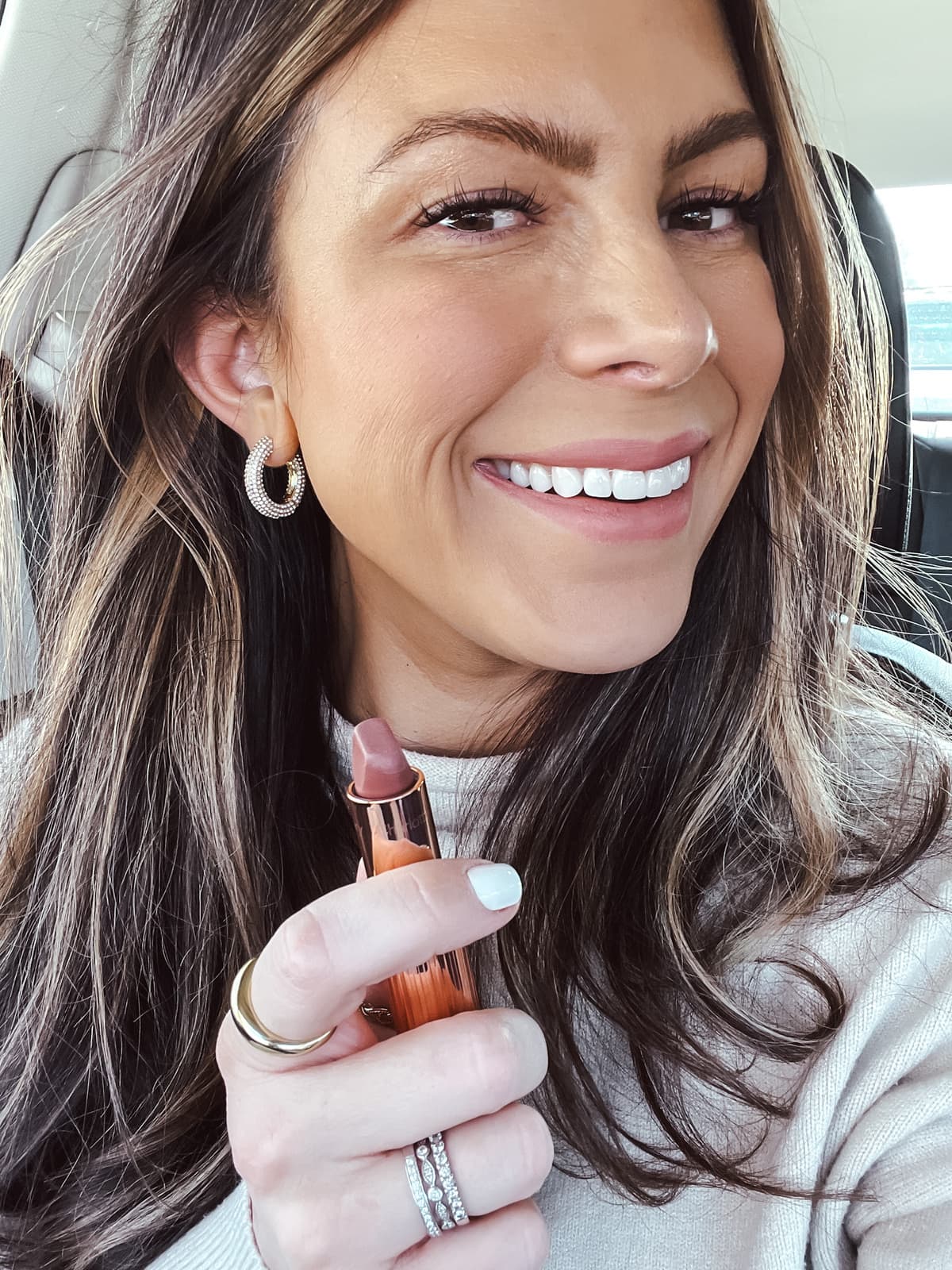 I've been using MAC's Creme Cup for years and years, and it's another absolutely stunning neutral!! This is one shade that I'll never get rid of. Such a pretty and flattering light, baby pink color. And SO beautiful if you layer lip gloss on top!
Lipstick lover
Of the many things I'm passionate about, lipstick is a big one! I really hope this guide was helpful for you if you're trying to find some tried & true lip shades. Even if you aren't super into makeup, dressing up your lips can change your whole entire look – and sometimes it's fun to have a slight change that you can wash off after a few hours. You can shop just a few of my absolute favorite lipsticks below!