Quick version: shop the HIDDEN Black Friday sale here!
We've raved about Vuori for such a long time because they're seriously one of the BEST performance apparel lines of all time, and they're rapidly replacing every other athleisure brand in our heavy rotation because they're THAT GOOD. They have great pieces for active lifestyles and staples you can casually wear in your everyday life. Today we're sharing the items we're most obsessed with RIGHT NOW that are on sale for Black Friday!
If you invest in pieces from this brand, they're seriously going to invest back into you! Some of our favorite Vuori items have lasted YEARS and customer happiness is super important to this California company. These high-quality pieces can be versatile to dress up or down for a ton of different occasions this summer – after all, Vuori was built to move in and styled for life! Today they have so many good HIDDEN items marked down SUPER low for Black Friday, so keep reading for all the details!!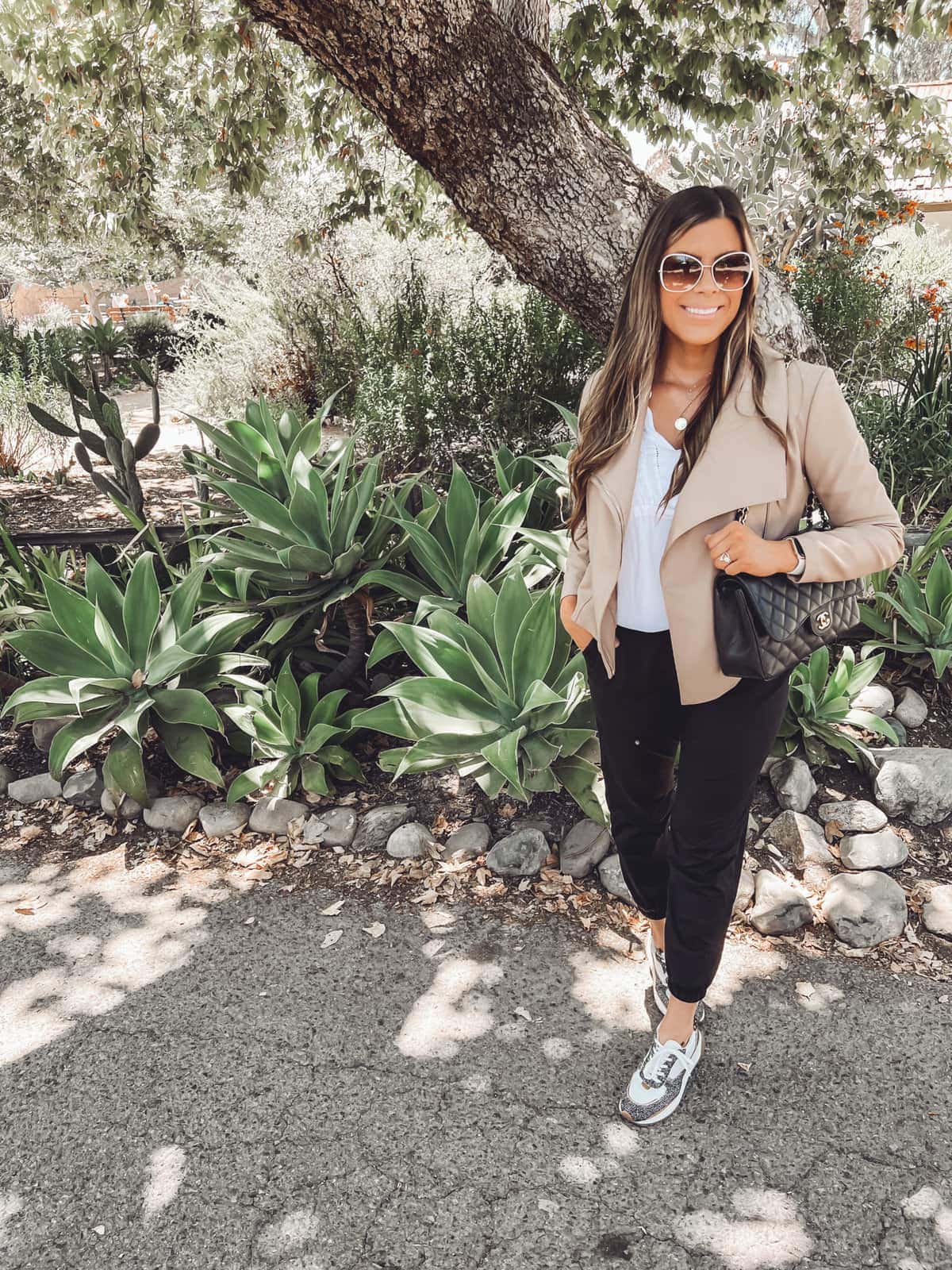 In a hurry? Shop the deals below:

Vuori Black Friday deal details
Vuori has lots of amazing markdowns right now that you can shop HERE! Some of our very favorite pieces are on sale, so keep scrolling to find out what those are and how good of a deal they are!
All Day Jumpsuit
We recently made the All Day Jumpsuit discovery at Vuori and it's our new favorite no-brainer outfit! If you're like us and you've woken up and just can't think about what goes together or be bothered with what to wear, this jumpsuit is the perfect fit.
It's sooo cozy and an easy travel fit with any kind of jacket! Another reason why we love this for travel is because if you're intentionally packing light it's easy to get a couple of uses out of this one piece and it's super lightweight to pack down.
Right now you can get this for ONLY $68 (reg. $98)!
Daily Pocket Legging
These leggings are worth every penny. This pair is amazing because they have the same comfy feel of a jogger with the fit of a traditional legging with a cute cuff detail at the bottom. These leggings have some light compression to help you feel held in but are so buttery soft and still look presentable for school drop off! You can pair tons of different tops with these leggings but we're not the only ones always in need of a good basic crop tee that hits at the right part of your midsection for leggings, right?! Right now during this Black Friday sale you can get these for $20 OFF!
Energy Top
This tank is the perfect amount of cropped so that it doesn't show your tummy. The lightweight fabric is perfect for working out and can be easily layered with a jacket or hoodie once it gets chilly. Right now you can get this for almost $30 OFF in this pretty cinnamon color.
Sunrise High Neck Tank
This tank is GREAT for workouts! So breathable and light, yet the high neck provides great coverage. It's made of Vuori's moisture-wicking stretch rib knit that'll ensure you can comfortably move around AND has a close-to-body fit making sure your tank stays put.
We also love that this tank looks enough like normal clothes that if we have to run somewhere directly after a workout, we can throw a jacket on really quick and it doesn't look like gym clothes. This is on sale for almost $30 OFF right now!
Cozy Sherpa Jacket
Keep the warm, super plush, fleece outerwear coming! We love the Cozy Sherpa Jacket put together with the Boyfriend Joggers as a set or jeans. This jacket is the BEST thing to have during travel in the winter because it'll keep you super toasty warm.
We're obsessed with the look of this zip jacket and the color choices! The neck comes up nice and high to help block the cold wind and it even has hidden snaps to really keep in the warmth. If you're headed to a cold weather city for the holidays (or live in one year round!) We definitely recommend adding this staple to your wintertime wardrobe. It's also a great gift for anyone who lives in a colder climate!
Clean Elevation leggings
These might be our new favorite leggings of ALL TIME. They're ⅞ length, high rise leggings for super high performance and can be bought in a short or long option, too. We're seriously obsessed! Definitely an everyday legging to wear lounging around, working out, or chasing the kids around all day. Get them for $58 today instead of the regular $98! That's 40% off!
Not your boyfriend's joggers
Vuori's joggers are THE most comfortable joggers we've ever worn.
We were SO thrilled to see these Boyfriend Joggers on sale today in the cutest terracotta color! They're constantly going out of stock, and we know why. They're AMAZING.
These joggers have everything we love about our other Vuori joggers and MORE! The cuffs of the pants are different for a more relaxed and baggy fit, rather than a slimmer leg of their other joggers – which we still LOVE and wear all the time. The Boyfriend Joggers also have a tie on the inside of the waistband rather than hanging on the outside which is so nice! During this sale you can get these for only $78 (reg. $98)!
Vuori Performance Joggers
These joggers have a slim but relaxed fit with a slightly cropped leg, pockets, and a drawstring to adjust the waistline. They're made with THE softest premium stretch fabric – you don't know how great these are until you try them! These joggers come in several pretty neutral colors, but we're loving the new light pink shade.
The Performance Joggers really PERFORM, too – you can do just about any workout in these! Right now you can get these for only $75! That is almost $20 OFF!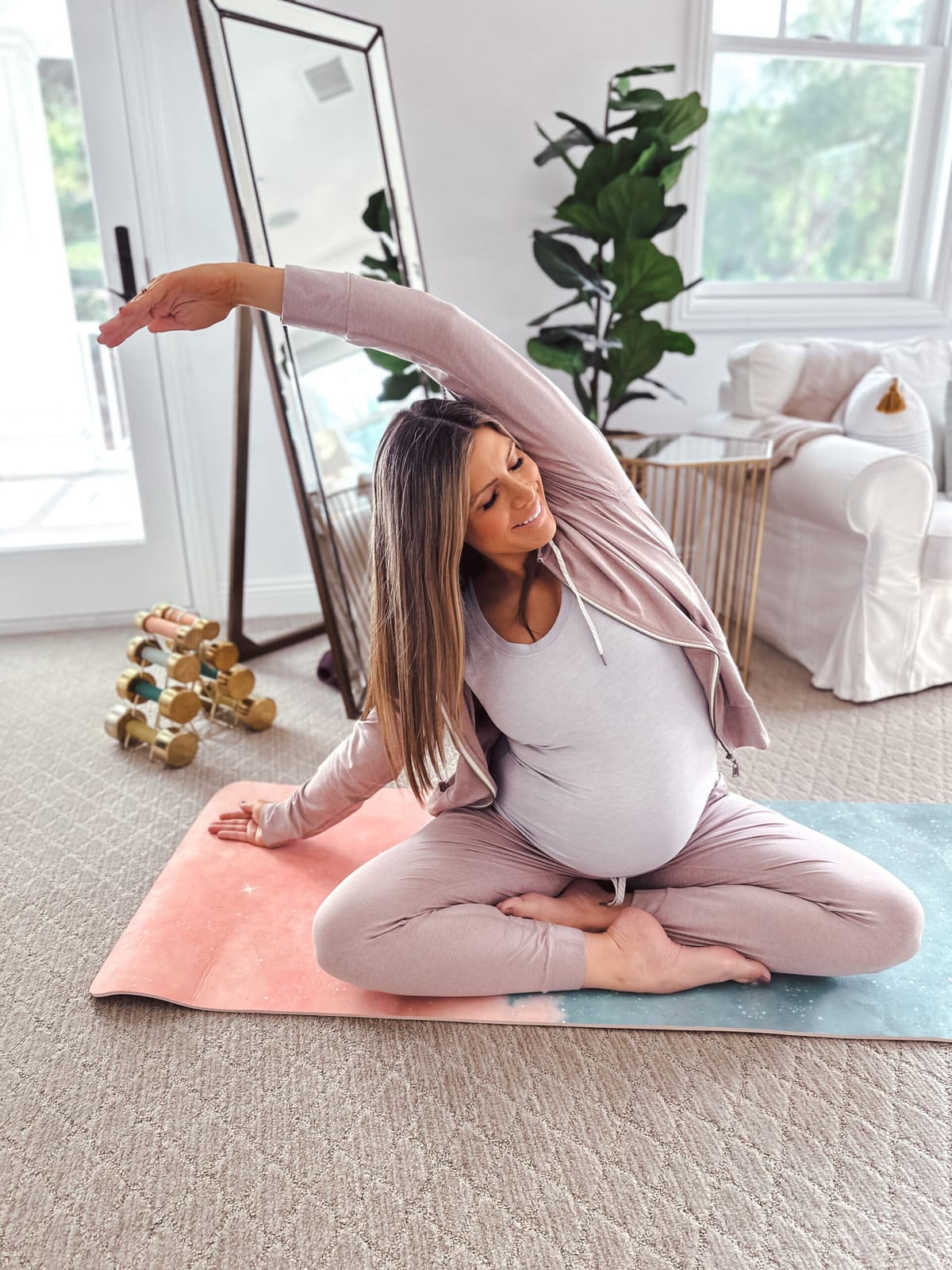 Vuori Black Friday = essentials for your wardrobe
We can't say enough good things about Vuori – they're truly a great brand with super high-quality pieces that fit perfectly into any busy woman's life. We wear these pieces ALL the time – it makes me feel so good to invest in comfort with quality pieces that we think you'll love, too! Happy shopping and happy Black Friday!! Take a look at our top picks you can get on sale today below!
Vuori Black Friday women's picks:

Vuori Black Friday men's picks:
For Neil's favorite men's picks, take a look at this post!