Suddenly with the state of our world a LOT of us are finding ourselves at home, with our kids, ALL DAY LONG, trying to entertain them. How's it going for you guys? I have to say at the end of day 1, I feel like we're doing okay haha. Ask me in a week? Just kidding let's keep going with the positive momentum.
Yesterday I opened up for questions what content would be MOST helpful to my readers at this time, and the #1 request by FAR had to do with indoor activities for kids while they're out of school during this quarantine.
Our kids really are excited for their new "homeschool" routine and I've found some SUPER helpful, educational, cute things online that are keeping them busy that I'm going to share with you today.
Routine, routine, routine
Kids THRIVE on routine. That's something I learned from all the toddler and early education parenting books I devoured when I still just had Anabelle at home and was trying to tame my (still!) wildest toddler of the 3 I've had so far. But it's proven to be true with all my kids.
Kids love predictability.
They love to know what to count on, how long it's going to be, and what's next. So this morning I asked them, "how do you guys start out your school day? And what are your favorite things you do at school?"
Some of their answers included: the pledge of allegiance, Go Noodle (a free app or website that gives kids tons of options for MOVING their bodies!), and RECESS. So I incorporated all of these things, plus time for eating, learning (two blocks per day), snacking, cleaning up after themselves, crafting, and playing outside.
Homeschool schedule
Here's our rough schedule if you'd like to form something that works for your family!
8 a.m. breakfast, clean up, get dressed, brush teeth, make bed
9 a.m. move: kids yoga, go noodle, trampoline
10 a.m. learn: flash cards, reading, workbooks, learning
11 a.m. create: art, craft, puzzles, music
12 p.m. lunch
12:30 chores: clean up lunch, vacuum, clean school area
1 p.m. learn: reading, audiobook, puzzle, workbook, flashcards
3 p.m. recess!
5 p.m. dinner
6 p.m. night chores
7:30 p.m. get ready for bed
This is just the schedule that I figured worked best for us, and worked best with what they were sort of already used to with their school schedules + our family economy combined. Today it worked really well and kept them moving and knowing what would come next, but like ALL things with our kids, I'm totally okay to alter this in the coming days or weeks. Flexibility (esp in times like these!) is super important.
Things for home school
When I found out our kids were staying home from school to stop the spread of Coronavirus, my TOP priority was finding educational tools to help them stay busy and learn too. I knew brand new workbooks would be exciting and fun, and I know all too well how crazy my kids get if they're glued to the TV too much. More on that in a minute…
Here are some of the things I bought for my girls to use during "learning time" that they absolutely LOVED today:
Recruit grandparents as teachers
You know those people in your family who are AMAZINGLY smarter than you, the ones who raised you, or raised your parents?! They're filled to the brim with all kinds of knowledge and skills, and are probably feeling lonely too right now due to quarantining or social distancing? Ask them if they'd be willing to teach a class or two! I thought of this yesterday, and asked my parents over in Spain (serving an 18-month mission for our church – listen to the full story here!) if they would teach my kids a lesson of some sort every week while we're self-quarantining and social distancing.
They were THRILLED and immediately agreed!
So for the next however many weeks, my kids have to home school, they'll be teaching my kids Spanish and maybe even some other subjects.
I STILL remember my Japanese grandmother, who only went to school through the 8th grade because she was raised during WWII, teaching me my times tables! Video teaching never would have been able to happen in the 80s. What a blessing technology is now, and can be to strengthen the bonds between grandparents and kids right now.
Don't have parents or grandparents who can? Ask around, I bet someone has some senior or elderly family who would be elated to have the chance to teach some kids with a totally quarantine-friendly iPad setup.
Quiet fun indoor activities for kids
Cutting screen time down
I'm just gonna start this section off by saying NO JUDGEMENT if your family does screen time. We did a LOT of TV in the afternoons up until just this school year. But I noticed that our kids turned into little monsters after I allowed them to sit and zone out watching even one TV show, so we decided to try no TV this school year.
It has been INCREDIBLE the change we've experienced in our home, cutting TV down to just the weekend. We've made a few special exceptions, and who knows, maybe this self-quarantine, social distancing that we're practicing here to flatten the curve will wear me down and we'll totally change. But FOR NOW, we're going to really try to limit screen time to ONLY apps/programs that help my kids move their bodies.
We still absolutely LOVE to have family movie time, and I think limiting TV time during the week has made family movies even more special over the weekends.
FREE kids exercise streaming services
My go-to's for FREE streaming services to keep your kids moving indoors are:
Go Noodle – a FREE app, YouTube Channel OR website that you can use to stream fun little videos that instruct kids to dance and move around. Anabelle's school was already using this weekly and she came home begging me to download it on our Apple TV. It's a huge hit with my kids and they really do get a lot of wiggles and energy out doing these videos. The Go Noodle app works not only on Apple TV, but also on Roku and Amazon Fire TV.
Cosmic Kids Yoga: a YouTube channel that my kids LOVE for doing free kids yoga! The programming is super creative and fun and keeps my kids engaged while getting them to stretch and move and they always end these videos really happy.
Just Dance: today I let my kids try one of these on YouTube and they had SO much fun! I've heard it's even more fun if you have an xBox or gaming system to play this as a game, but if you want to just try it out for free, you can stream it on YouTube without any gaming system. Huge win and such a fun indoor activity for kids!
Parenting manual
I've heard people joke so many times (and I've even said this myself!) that parenting doesn't come with a manual. I have to admit though, I'm reading THE BEST parenting book I've ever read: The Power of Positive Parenting.
If you're feeling the stress of having all your kiddos under one roof, please PLEASE do yourself a favor and buy this book, or the shorter version that's more religious-based (that I LOVED too) Christlike Parenting, both by the same author. The Power of Positive Parenting feels more like a parenting manual and is more secular and not as specific to Christians, where Christlike Parenting was more of a spiritual parenting book. BOTH were incredibly eye-opening.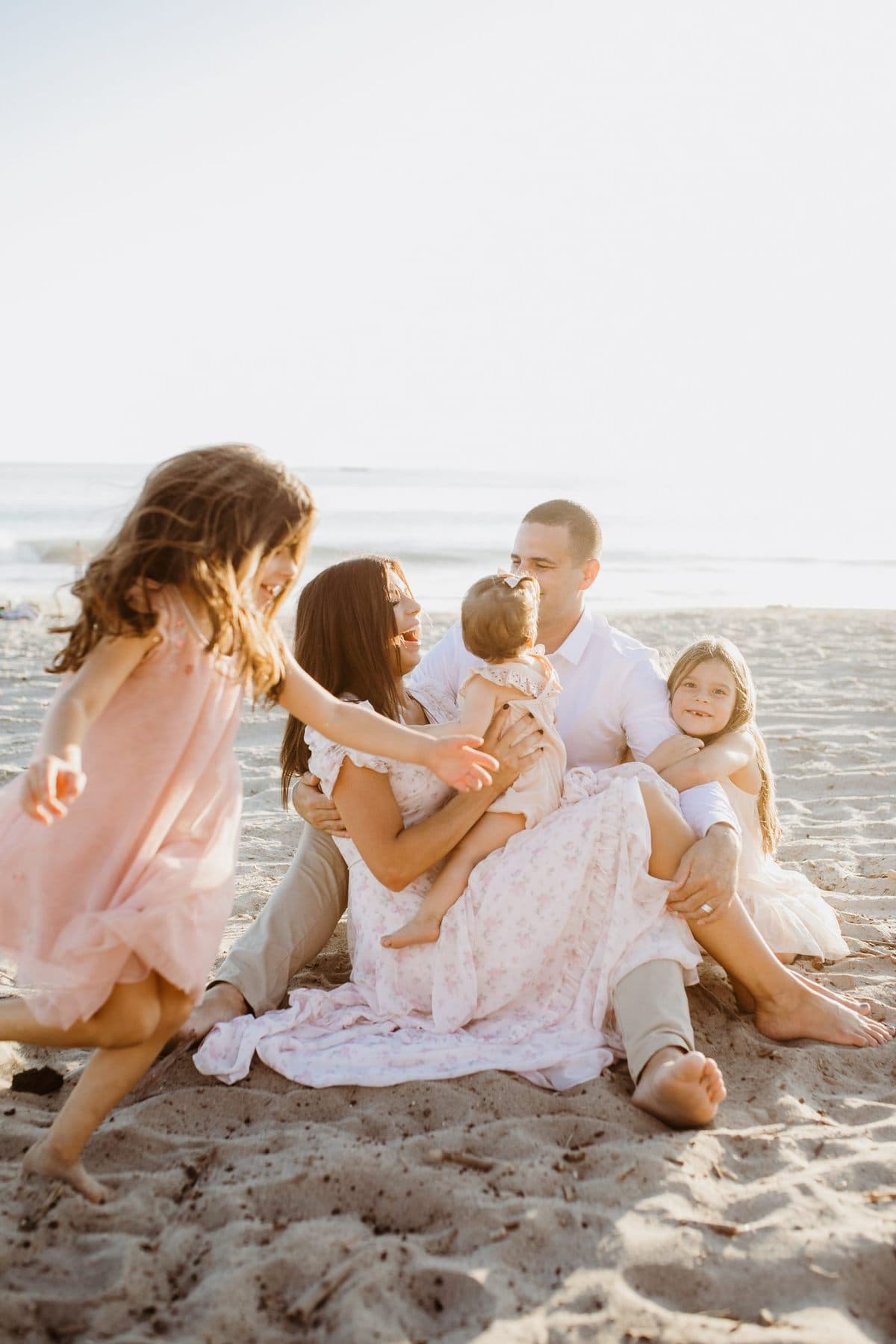 As I read Christlike Parenting on a recent vacation, I craved time to be around my children and practice the principles I was learning in that book. The principles WORK and are so well explained and thought out. I will also say, if you're trying to rapidly learn, it's okay to skip over sections that may feel less applicable to the timing of the children in your home. I read through everything but could have skipped chapters about not kicking your kids out if they're struggling behaviorally in High School, or what to do if they get mixed up with drugs or alcohol. Thankfully we DO have a few years before we have to even worry about any of that, at least I hope!!
Likewise, if you are past the toddler years but could use help with parenting teenage or adult children even, (YES that's a thing!) then you could skip over some of the toddler info. But really ALL of the principles in both of these books are spot on, so helpful, so transformative.
I read Christlike Parenting first and am now carefully studying The Power of Positive Parenting. I totally recommend reading them in that order if you're interested in both. Seriously if you only listen to ONE thing I recommend in this post, let this be it! I promise your children will behave SO MUCH BETTER during the quarantine if you read and follow these principles. And heaven knows most of us (including ME) need all the help we can get!!!
MORE indoor activities for kids
Lastly, here's even MORE ideas of indoor activities for kids that you can order and have delivered to your doorstep that will help your littles stay busy. Good luck and let me know if you have any ideas to add to our list!