I recently discovered that you can actually buy brand new or refurbished items in specially curated genres (like Back to School supplies) from super reputable vendors on Facebook Marketplace! For a long time, I thought it was a tool for buying, selling and trading used items. WRONG!
You can find everything from Beats headphones and laptops to pantry items and clothing on Facebook Marketplace and they negotiate deal prices for each item so it's like a gigantic sale ALL the time!!
Recently we stocked up on all things school supplies while shopping on Facebook Marketplace. We are excited to show you all the BRAND NEW and NAME BRAND stuff we got for amazing deals!!
Back To School Supplies Haul
From Crayola crayons to Elmer's glue, Facebook Marketplace doesn't skimp on value or brand! Plus we found these 24 Piece School Supply Kits that bundle all the Back to School essentials your kiddos need. No more roaming every aisle at the store or having to visit multiple websites for school supplies!! This kit is only $17.99 for a $50 value of school supplies. Pretty sweet deal if you ask me!
Teacher Appreciation
Teachers often have to spend their own money on classroom back to school supplies! Isn't that crazy?! Facebook Marketplace made it super easy to pick a few things like disinfecting wipes, Ziploc bags, Kleenex, and glue sticks to donate to Anabelle's classroom and help out teachers. And Ani LOVED picking out extra pencils and art supplies to donate too!
Home Is Where The Markers Are
I grabbed a few extra things for the girls to have at home for at home art projects and homework. The FIRST thing they wanted to break out was this box of 50 Crayola markers! They immediately started making pictures and cards for their teachers which made my mama heart so happy. Ani proudly walked her card in to her teacher on the first day and I loved that it was her idea to make a card to thank her teacher before the school year even started.
Free Shipping
Free shipping is my love language so I was stoked to see that everything was shipped with no extra charge! And I was so so impressed by how quickly everything came AND right to my door!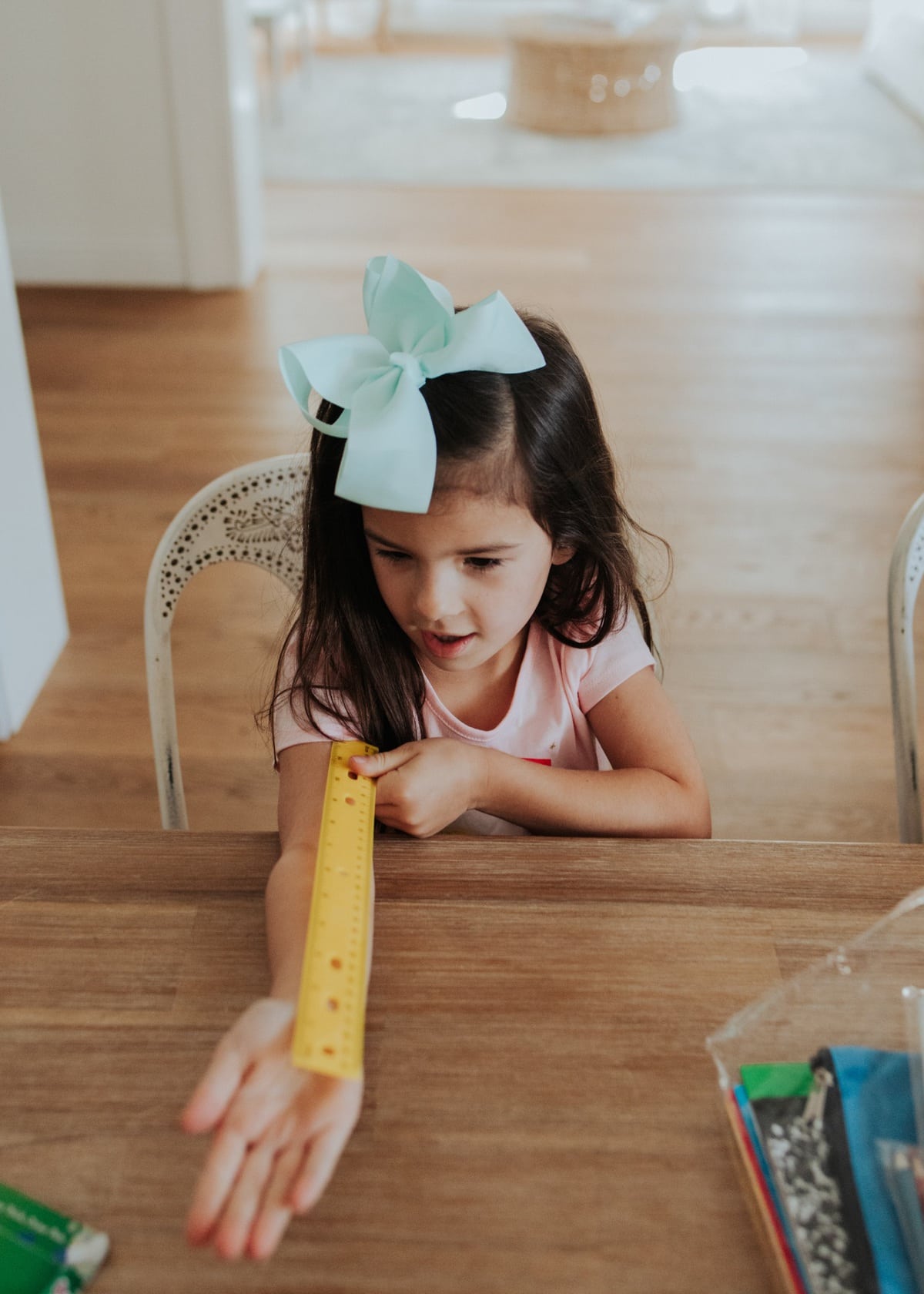 24 Piece School Supply Kit
BIC® Mechanical Pencils
Crayola® Twistables Colored Pencils
Crayola® Washable Markers
Elmer's Glue Sticks
Notebook With 4 Pens and PenStation
Ziploc Sandwich Bag
#2 Pencils
Disinfecting Wipes
We 'Like' Facebook Marketplace
I love a good one-stop-shop and I'm SO glad that I discovered Facebook Marketplace for back to school supplies and for every day items! When I'm ordering stuff for school, home, or work I need it to be FAST and AFFORDABLE! Luckily shopping on FB Marketplace is all that and more!