For years, without fail, when we would go to Target, or some other kid-mecca, my girls would beg for this, that, and the other. Usually, my response would be, "Okay, sure, maybe you can go home and earn some money for it," knowing all the while that the concept of chores and allowance was way too much for me to put into place. The logistics of having my kids earn money just seemed super daunting to me, and I didn't even know where to start.
Today I'm going to share with you the system that's finally worked for my family, how we've gotten our kids to LOVE to do their chores (often without even asking!) and how we're teaching them the value of a dollar and to love to work.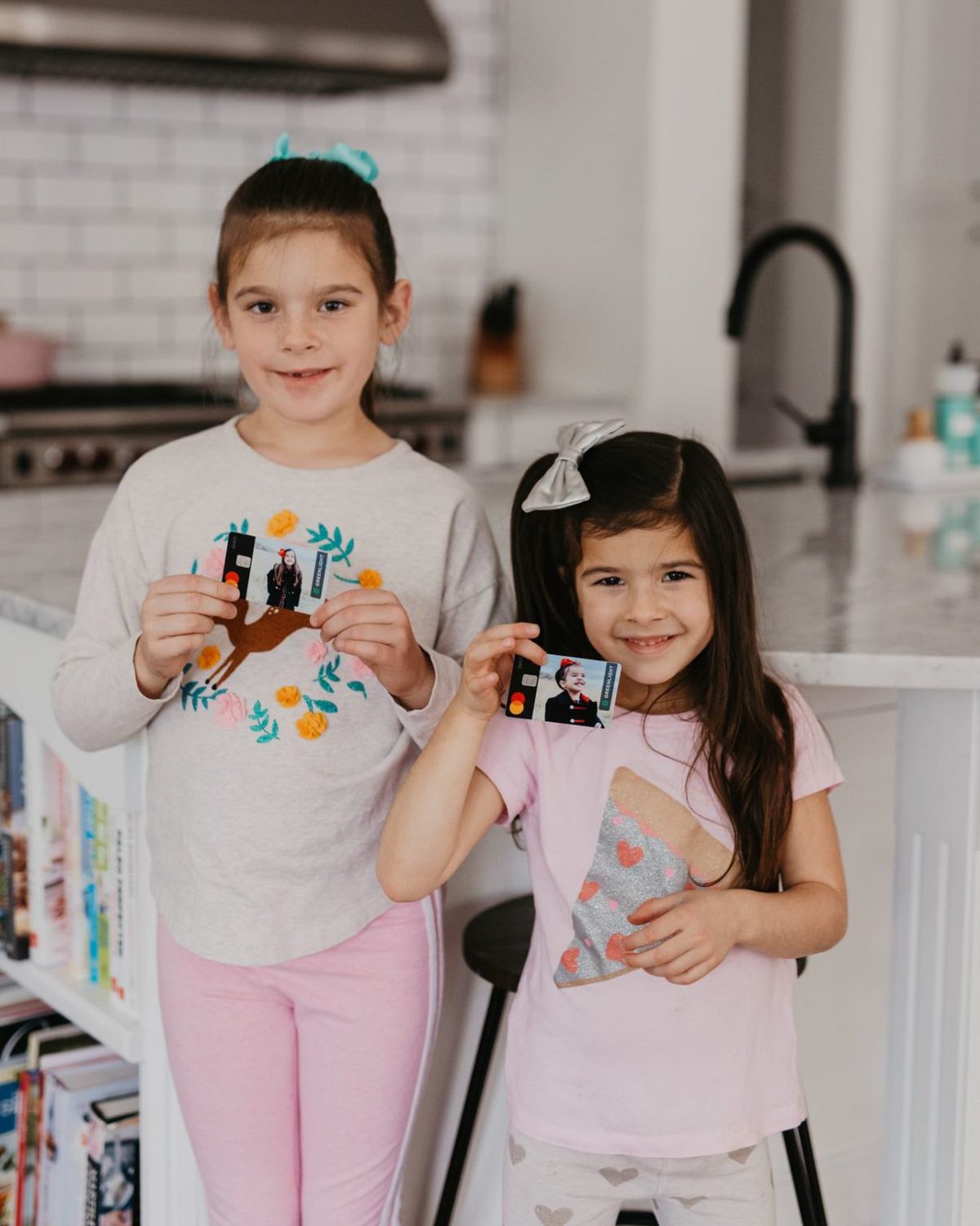 Family Economy
The idea for Family Economy comes from Richard and Linda Eyre's book called The Entitlement Trap. It really solved SO many problems and answered so many questions I had surrounding chores and allowance. It has taught our kids to WORK, shows them the value of a dollar, and it's not a fight every time we go to a store, and MOST importantly, it's teaching them the satisfaction of doing a good job and finishing your tasks.
Let me teach you how it works!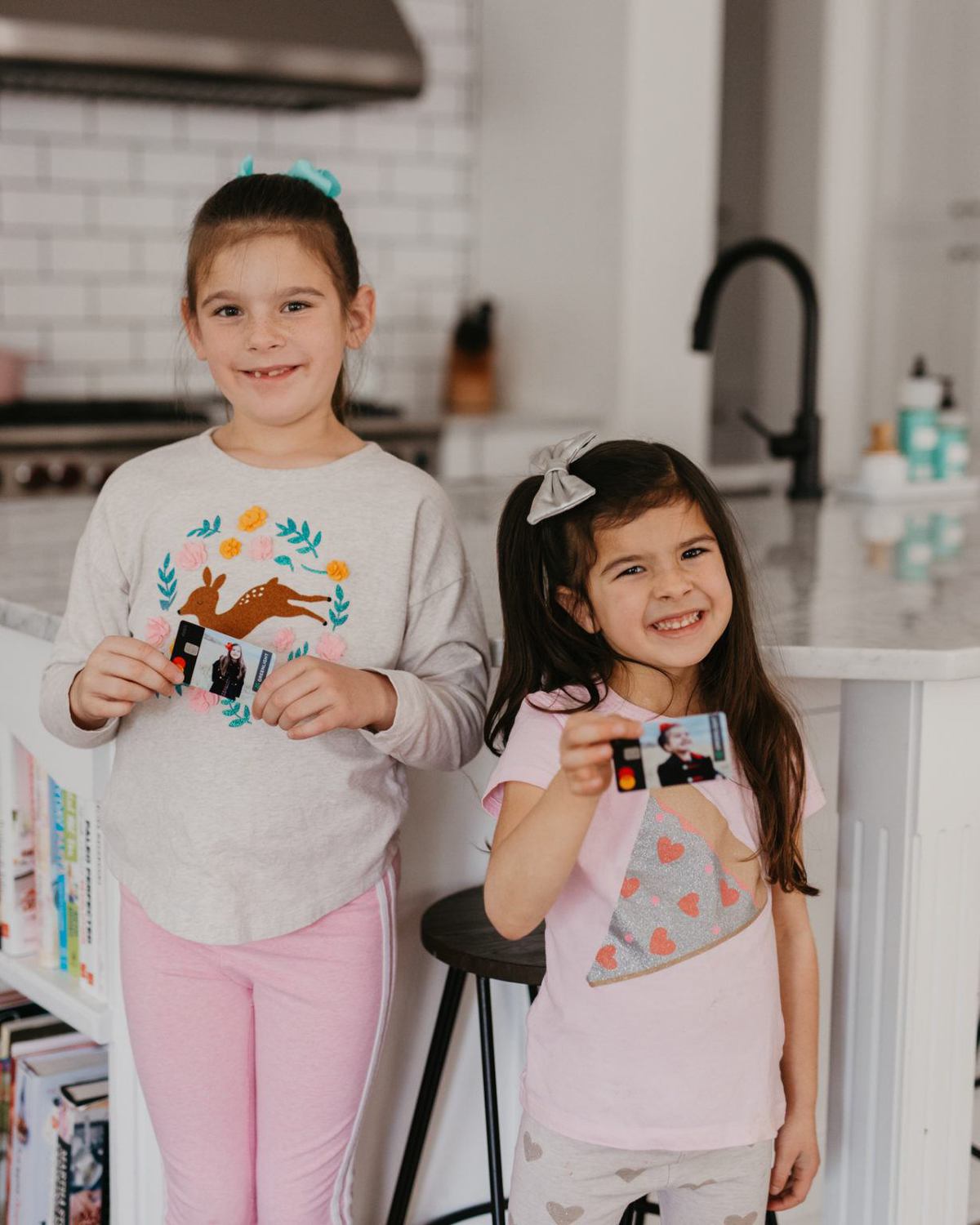 The Basics
Here's how it works: we pay our kids to "show up" and work! This includes chores and doing things that are part of being in a family. If my kids choose to do the things that I have set aside for them to do to contribute to our family's well being, then they earn a stipend. BUT they can choose not to do it and forgo the stipend each week. If they decide not to do their chores, there aren't any punishments, but instead, natural consequences. The first of which is no money to spend when they want to buy things or do things that are WANTS.
For example, if they aren't getting dressed on time in the morning they will miss the bus (Neil driving them to school). Then they don't have a fun day playing hooky, but have to stay home and be bored! The book Parenting with Love and Logic taught us a LOT of super useful tips about giving kids natural consequences that mirror the real world, and it's helped us a lot with knowing what to do in tricky situations.
Usually if we have one kid opt-out of doing their chores or zones, the other is still motivated so it's a great real-life lesson when at the end of the week we sit down to go over pay day, and one has earned $10 for the whole week and the other has earned only $0.50 or something. They catch on really fast when they don't have much in the bank to spend!
Daily Responsibilities
In the morning my girls are expected to get dressed for school on time, eat breakfast, brush teeth, etc. If they are dragging, I remind them about earning their money and then they are usually motivated to get moving! When they do this, our household runs much more smoothly. It's just like a workplace when everyone is contributing to and respectful of the routine and flow!
Afternoon and Zones
After school the girls have another list: doing homework and cleaning their "zone." In our home, the zones are broken up by rooms. For example, if you have the play room/family room you need to pick up toys, straighten the couch, and vacuum the rug. For the kitchen, clear off and wipe down countertops, do dishes and empty the dishwasher. If their zone is clean for the day, they earn their money!
I can't tell you enough how much they LOVE to take care of these zones. They take so much pride in keeping their zones clean and showing us after the progress they've made.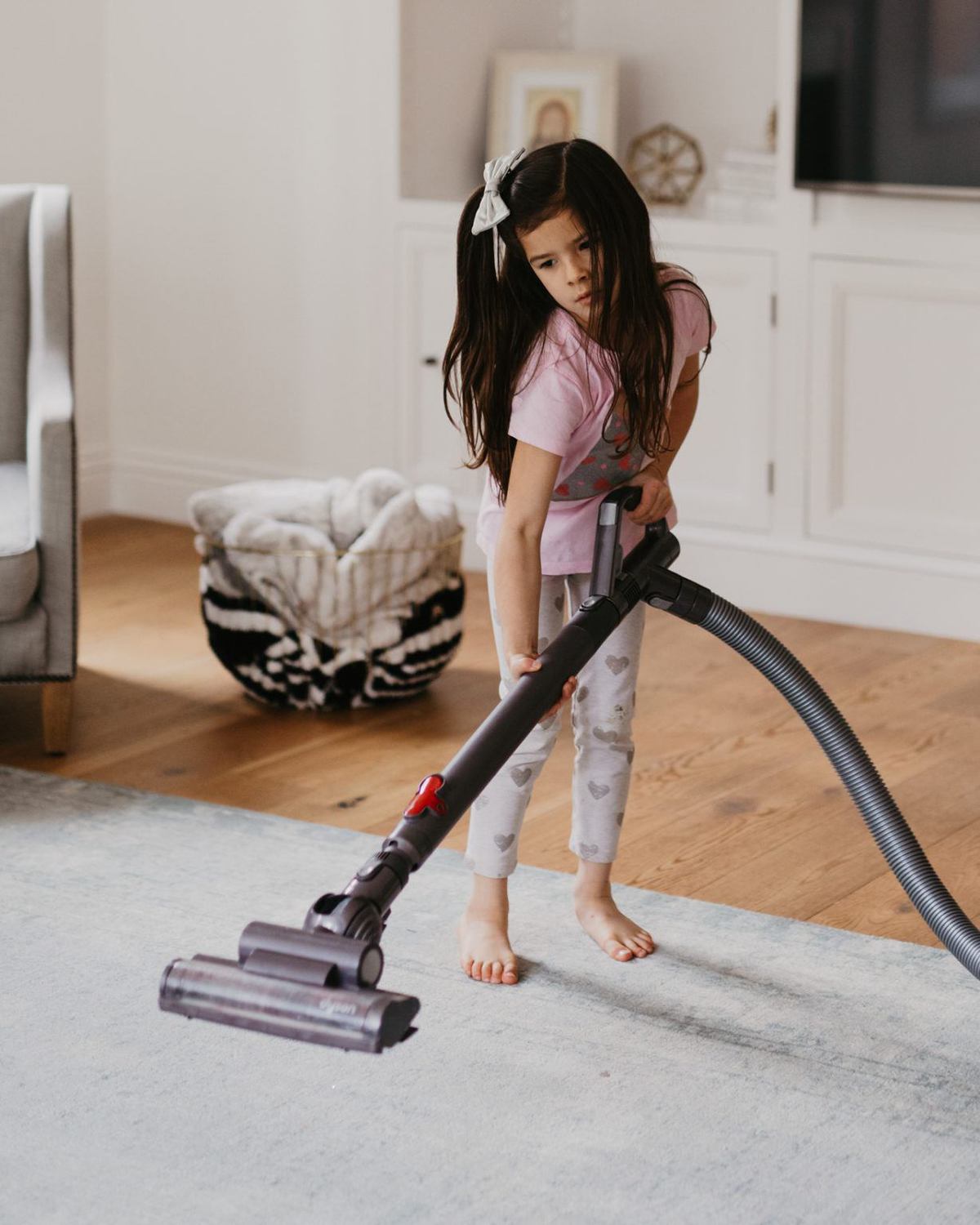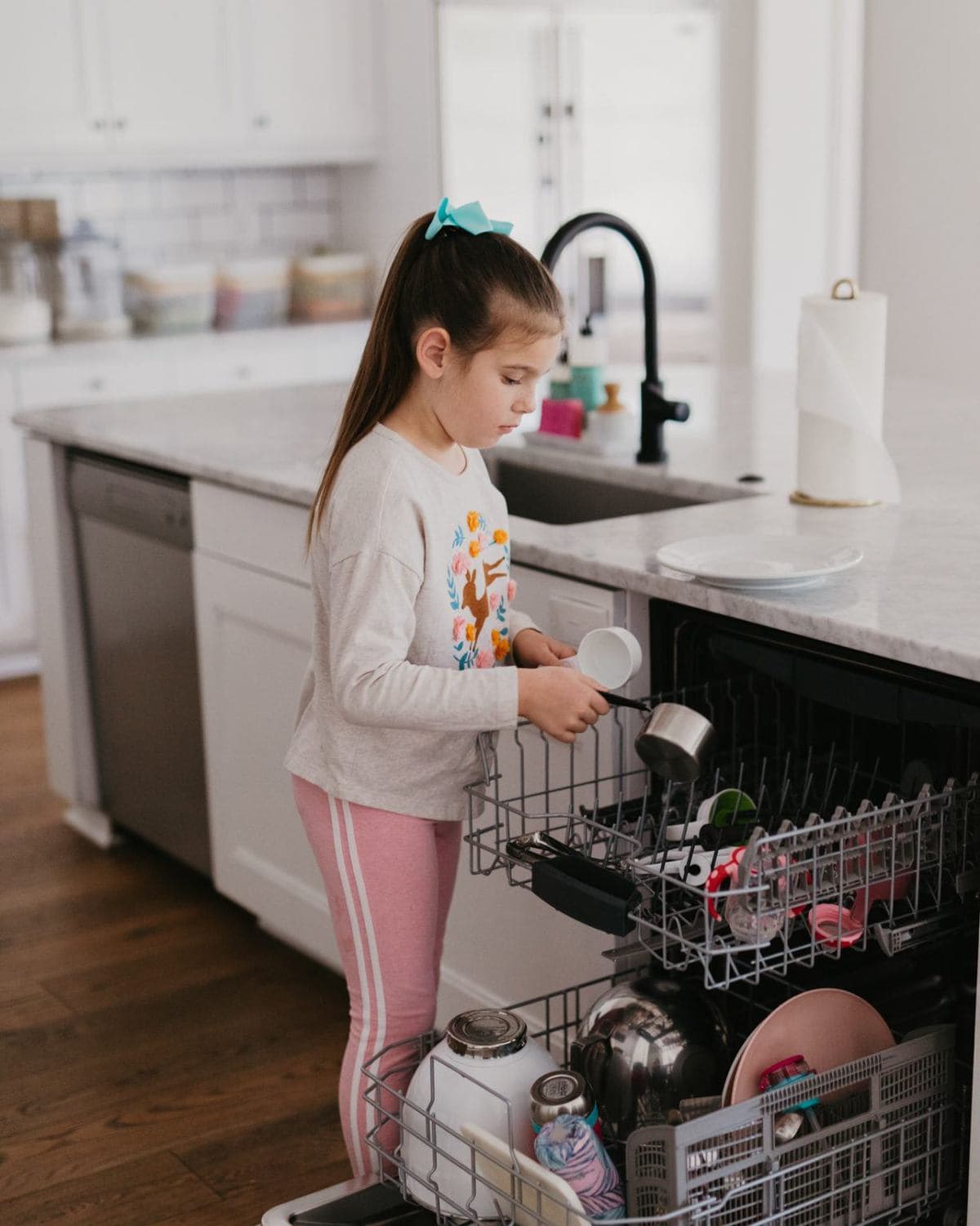 Evening
In the evening, the girls are expected to put on jammies, go potty, brush their teeth, come to family scripture study and prayer on time, and STAY IN BED! The great thing is that the small amount of money they earn is actually super motivating for them. If they are tempted to continually get out of bed or forgo one of their responsibilities, the reminder of the money is usually enough to help them turn it around! Family Economy has completely eliminated most of the bedtime battle for us, which is nothing short of miraculous.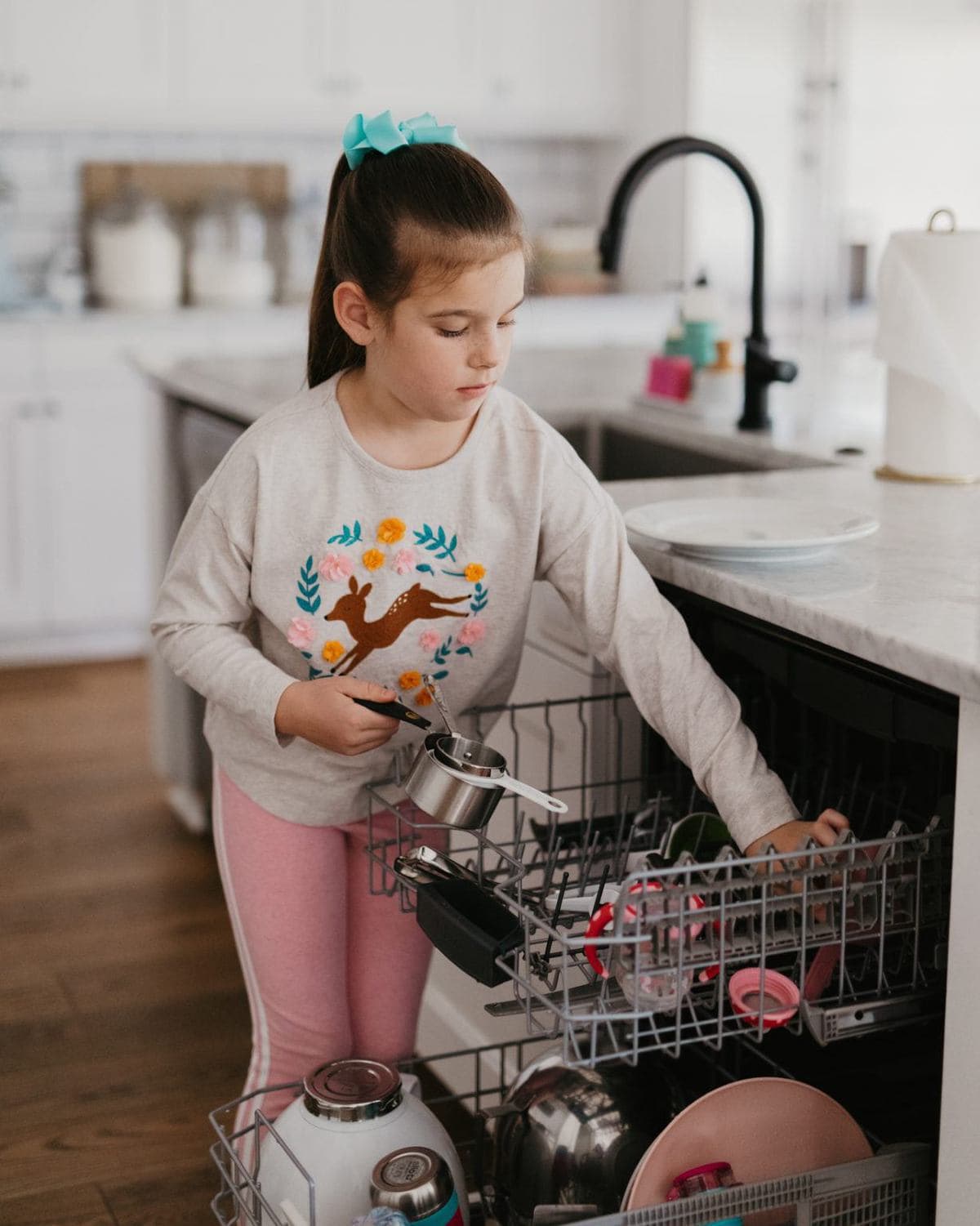 Dollar Dollar Bills
Our kids' earning potential is $2 per day. This breaks down into four parts at $.50 each: doing the morning, afternoon and evening chores as well as keeping their zone clean for the day! We only do this Monday-Friday (like a regular work week!).
It might sound like a lot, but we found that stuff just costs a lot so if we paid them too little, it was impossible to actually require them to use this for ALL their wants. For where we live, a $10 per week earning potential actually works out very well for them to be able to afford paying for the extra things they want to buy or do.
On Saturday, we have family chores where the kids can earn a family outing! The kids don't get paid for Saturday chores. There have been times when my kids have decided they simply don't want to work and in that case, we let them know that they won't be able to earn that day's fun outing, and even more motivating for them, they won't be able to do extra work to earn extra money. Saturday family chores consist of cleaning their room, making their bed, picking up the house, doing the dishes, etcetera.
AFTER the family chores are done, we give them an optional list of extra chores they can do to make money! Even though they have already done family chores, they are usually super motivated to earn extra money! Depending on the size of the extra project, we will pay a little more for these bonus chores. A couple weeks ago, the girls helped us take down all of Christmas, which took a few hours, so we paid them a little more!
I have vivid memories of spending HOURS on a Saturday helping my dad rake and bag pine needles to earn money. It was hard work, but I loved the feeling of accomplishing a task and the money I made. I also started cleaning my grandpa's law offices when I was 10 years old and fondly remember the work ethic I picked up from spending hours dusting, vacuuming and scrubbing bathrooms with ammonia (that's how we did it in the 90s haha) and earning my weekly paycheck from my grandpa, in quarters.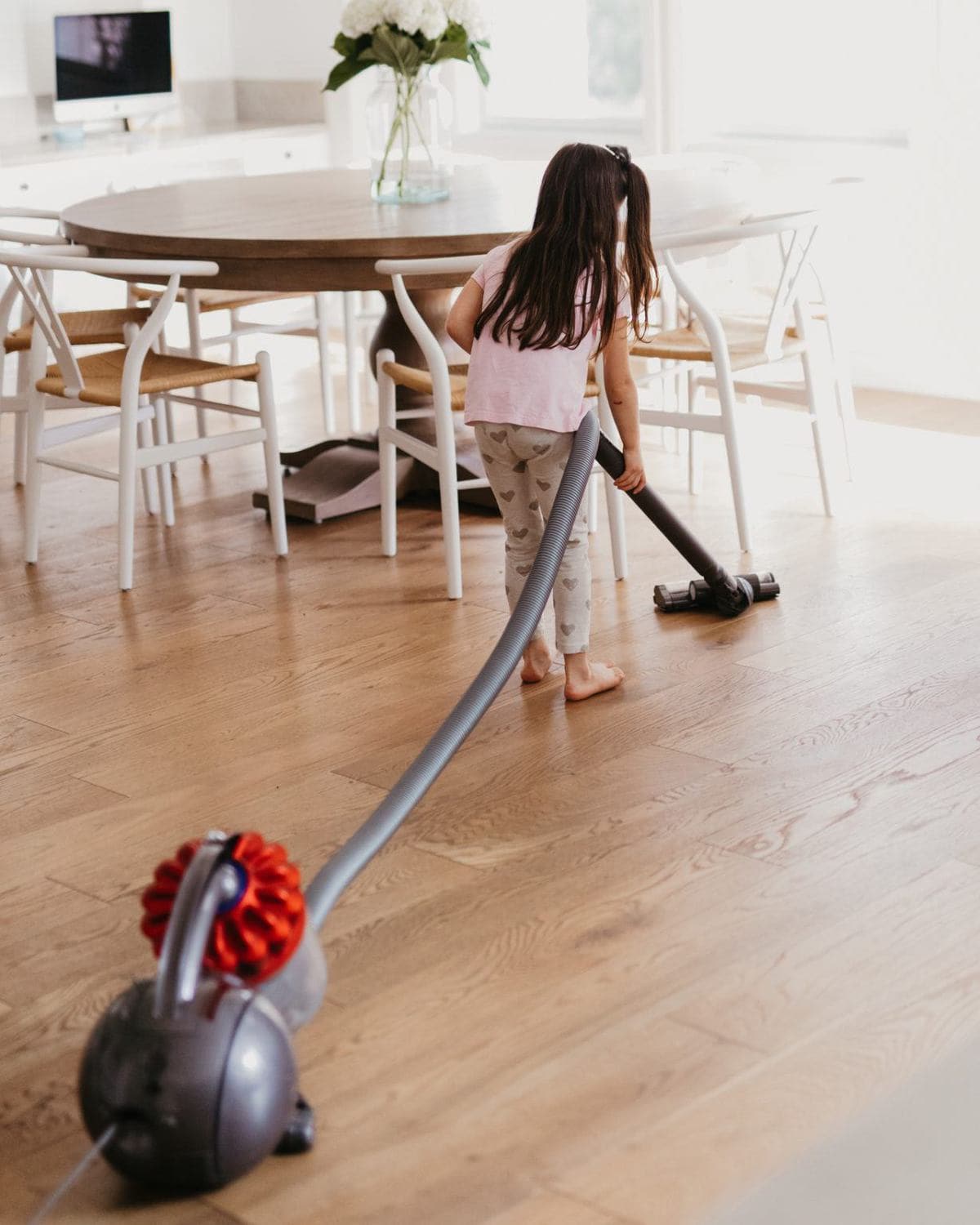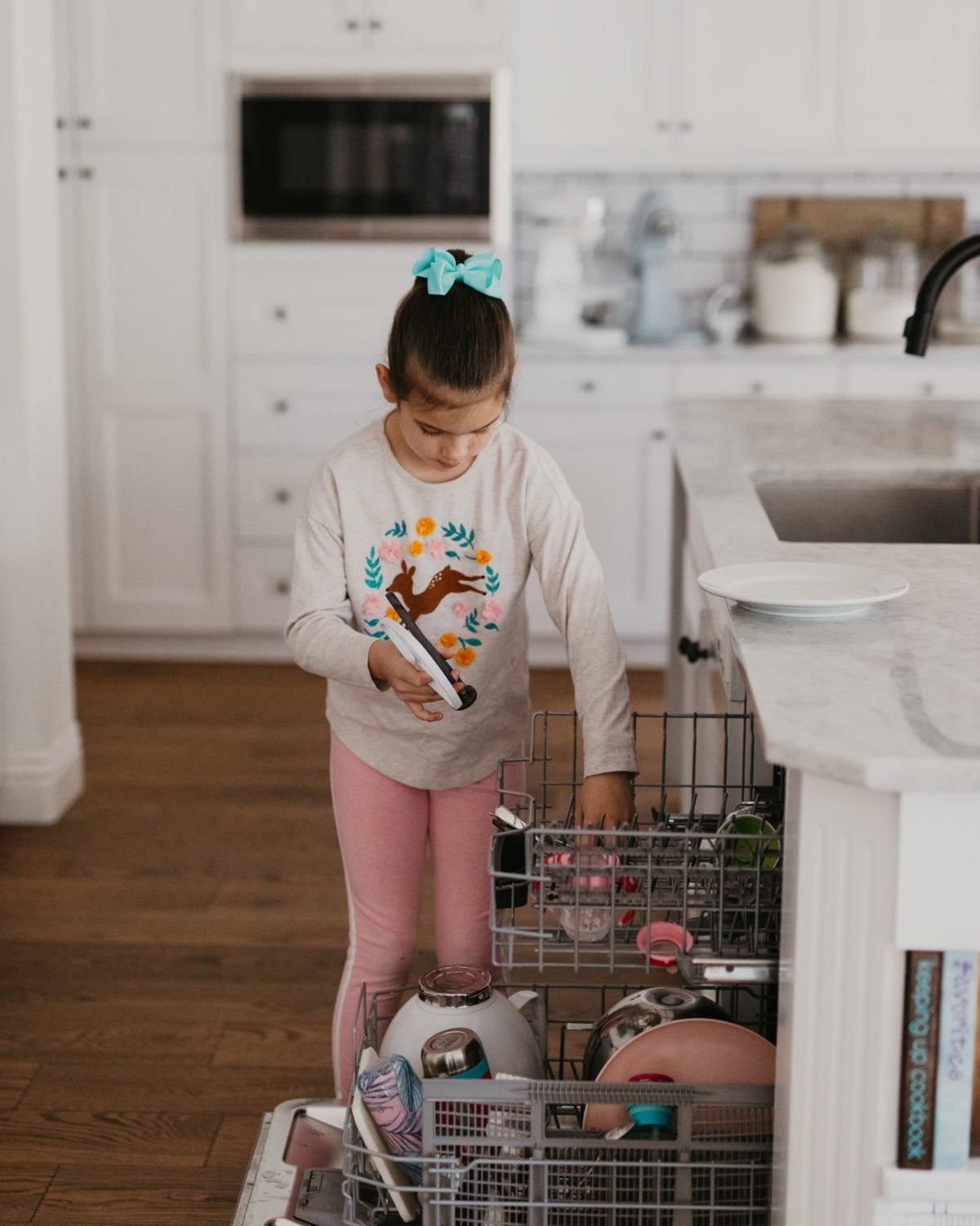 Spend & Save
It's been so interesting to watch the girls save their money or decide what to spend their money on! It's amazing when we are at the store and they ask for something and I just have to ask, "Did you bring your money?" Things aren't free, neither are these lessons about money! We still buy the girls all their basics (school stuff, food, clothes, etc), but really want to teach them the difference between NEEDS and WANTS!
Sweet Lyla-bear's love language is 100% quality time. More than once she has saved up her money for a couple weeks and then wanted to spend all her money getting her nails done with me!
Anabelle likes to buy things as soon as she can, but it was also really important for her to save up some money to buy our neighbor girls a present for Christmas. I loved that it meant so much to her to spend her money that week on giving a gift to a neighbor rather than just buying something for herself.
Greenlight: kids debit cards
The rule for earning money in our house is that they must also give 10% in a charitable donation (in our family this is tithing to our church), put 30% in savings (which has actually built up pretty fast!), and then 60% is theirs to spend.
The way we keep track of this is with Greenlight!! It's an actual debit card so it's SO easy for me AND it teaches them a quality lesson for their future! I deposit a certain amount of money into my parent Greenlight debit account and can then disperse it as the kids earn it. This solves another big problem with chores and allowance: never having cash on hand or the kids losing the cash! The Greenlight accounts are SUPER safe and run by a bank with amazing customer service!
Greenlight also makes it CRAZY easy to then move their money into sub-accounts for spending, saving and charitable giving.
If you haven't tried Greenlight yet, you can sign up through this link and automatically get $10 deposited into your parent account for free. It's free to try out, and then costs $5 per month for the whole family (includes up to 5 kids).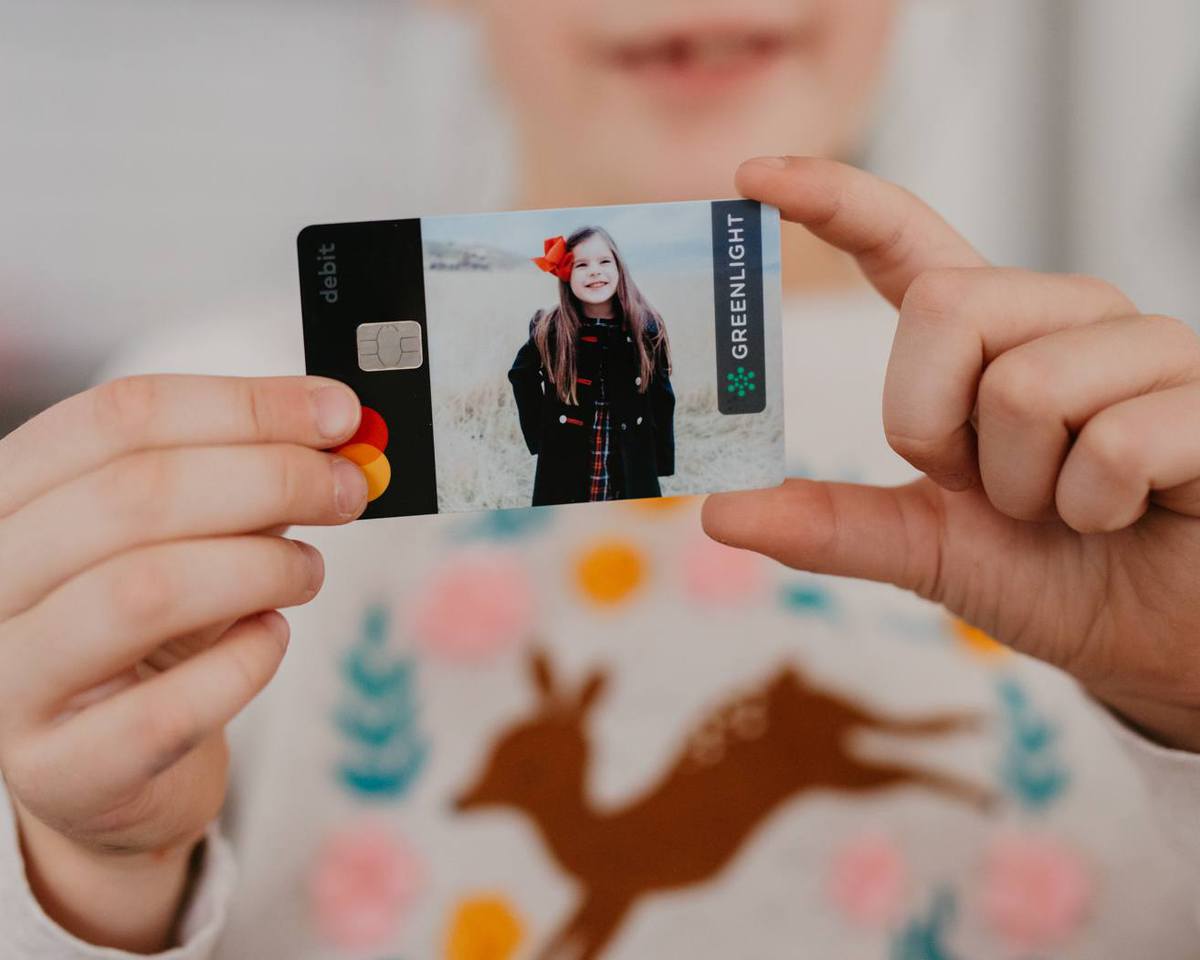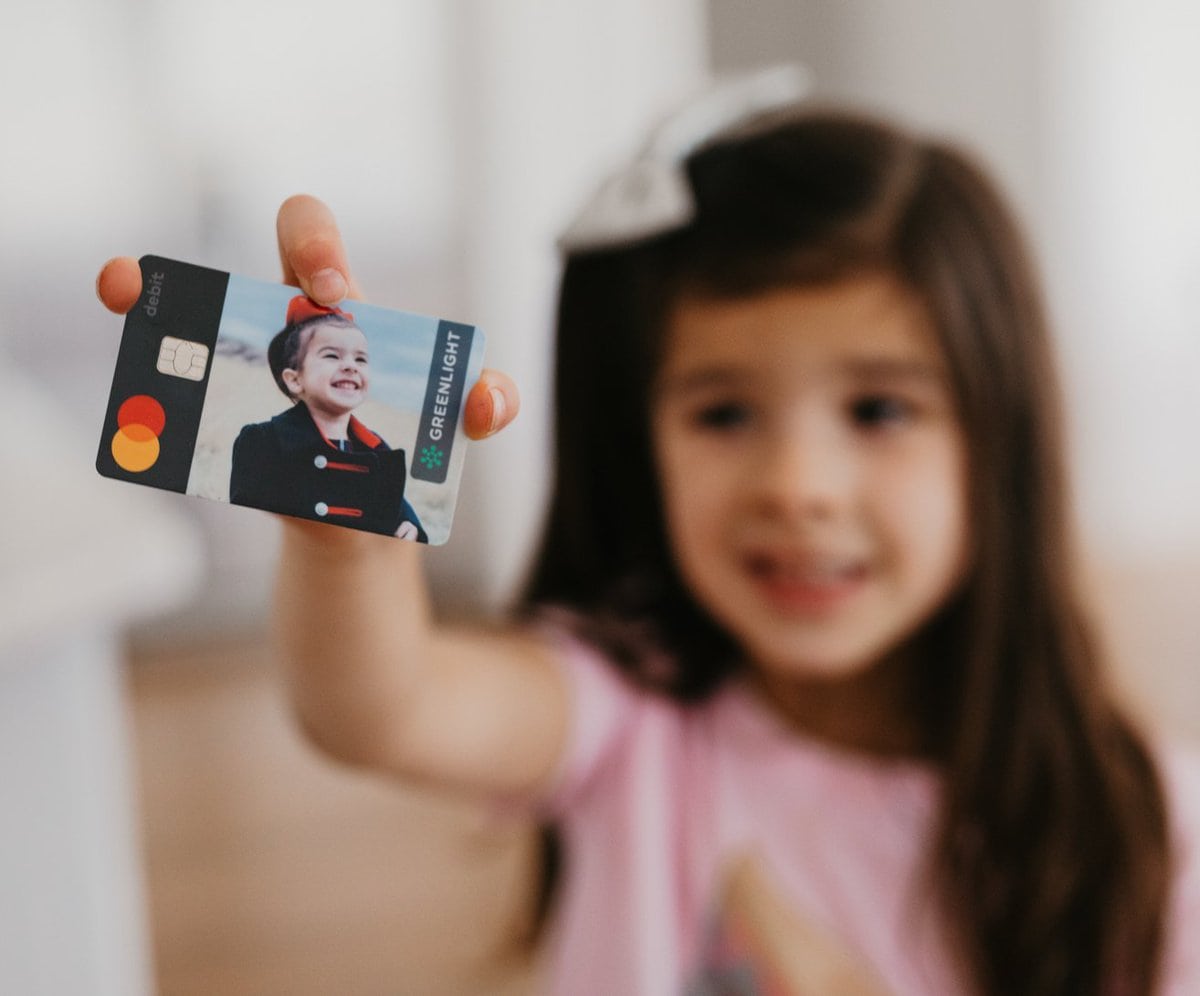 Payday!
We pay the girls each Friday, after the "work week." This means that during the week if the girls ask to buy something they haven't saved the money for, they have to wait for payday! On payday we sit down with them, show them what they earned based on their work, and how we are distributing the funds (tithing, savings, spending money)! They are then able to see what they have in each account!
The Greenlight debit card acts as a real debit card, so kids can take it to the store and hand it to the cashier! There are tons of parental settings on the Greenlight app that allows you to track the kids' spending and help them see how much they have in their accounts.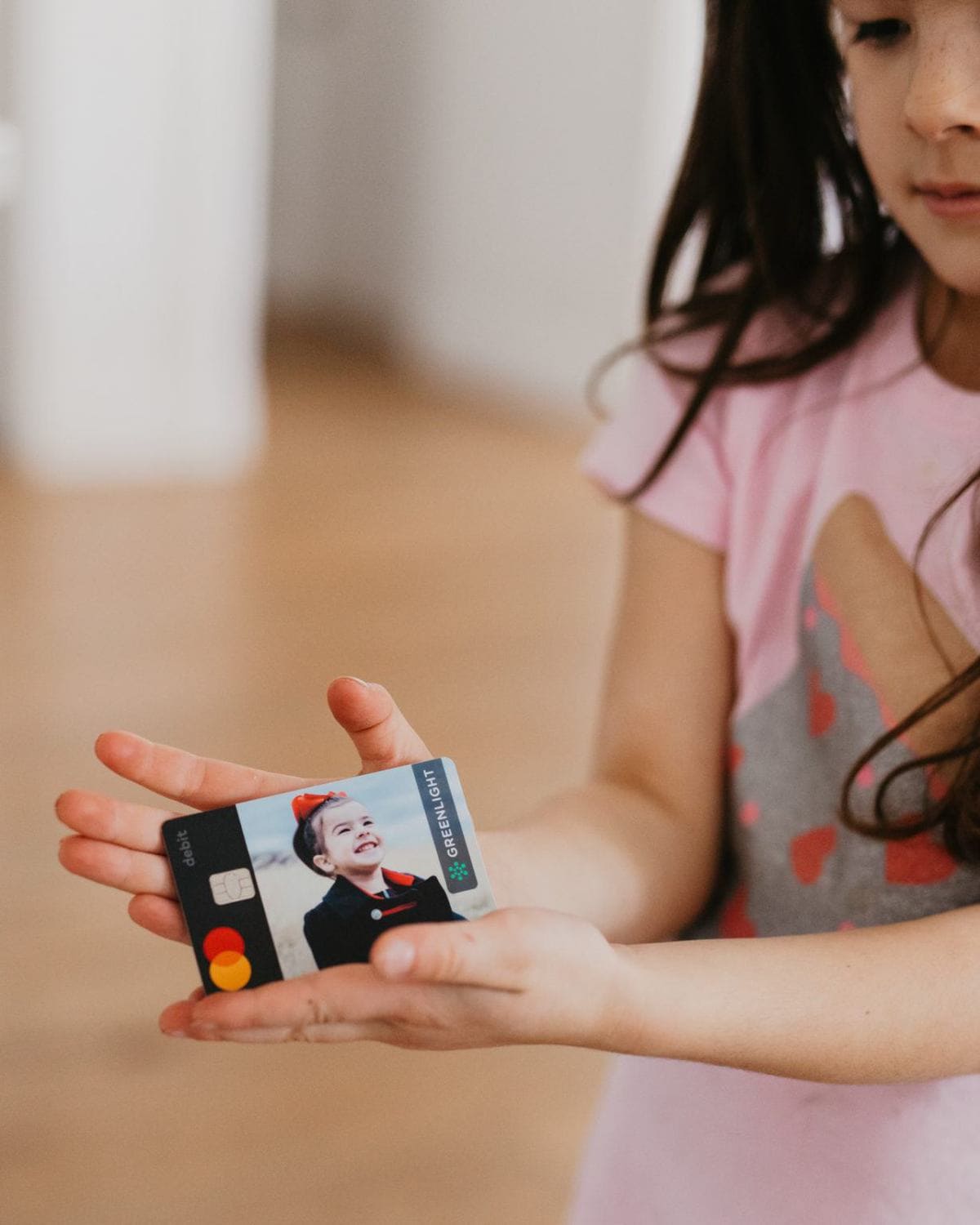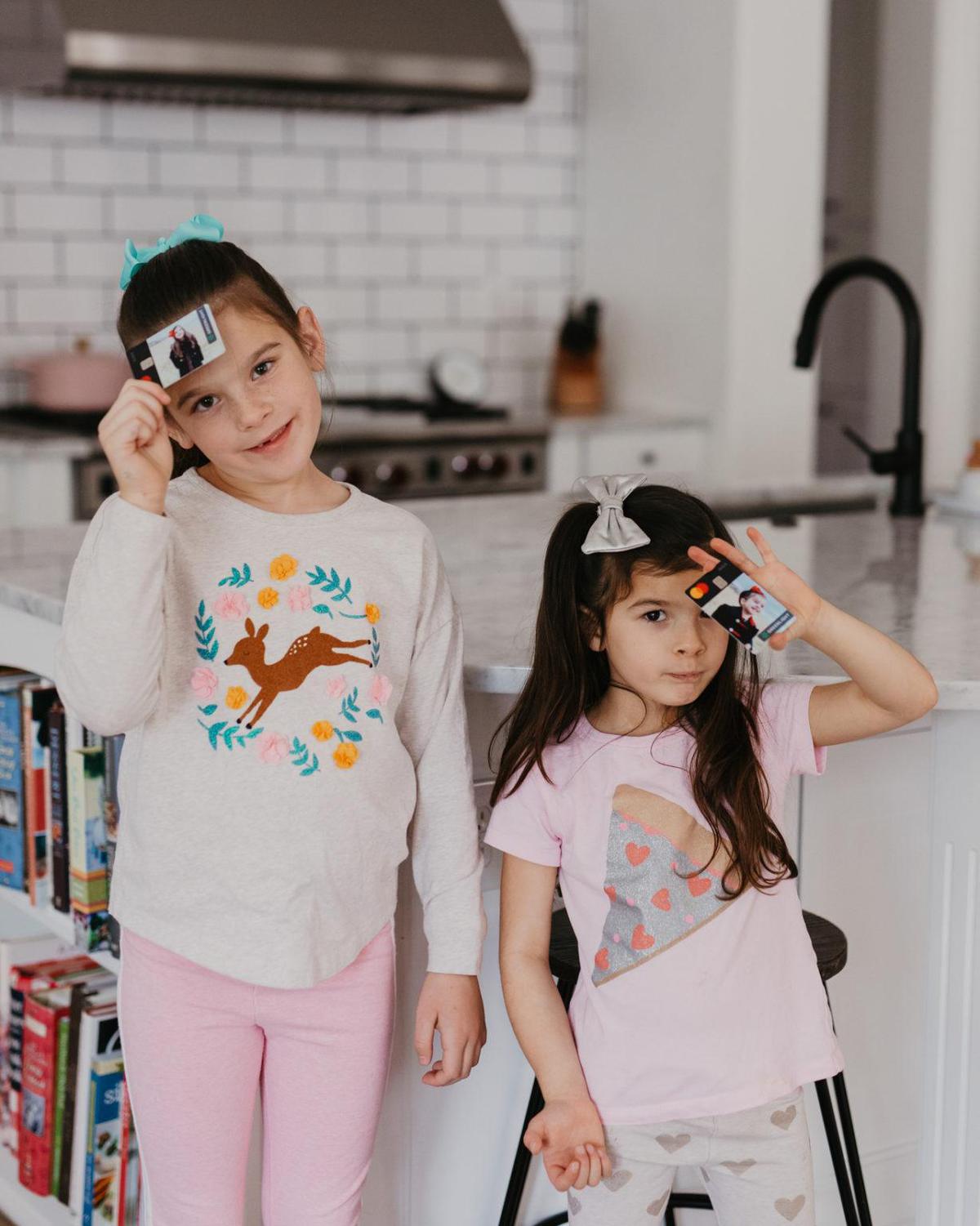 My Family's Success
I got push back from a few people the first time I talked about our Family Economy on instagram. Often the reason was, "Your kids shouldn't get paid to do things that are just part of being a family." To a certain extent, I agree, BUT in all reality, as an adult, if you show up and do your job, you get rewarded! Everyone's family is different, whether it be dynamics, ages, number of kids, etc. This is what has worked best for OUR family and the couple of times I've mentioned it in stories, people have asked me over and over for more details so I hope this blog post helped answer all the questions you may have about this system and why it works so well for us.
Let me know if you have more questions about our family economy! I always love to learn from other people's experiences and I think this forum is a wealth of knowledge that we can all pull from.
FREE Family Economy Printable
I also had a custom Family Economy printable made up to give me everything I needed in one easy weekly printable: name, chore and zone assignments, days of the week, and extra Saturday chores, so we could keep track of all of it in one easy spot. Enter your email below and you can use our printable for free too!