Raise your hand if you LOVE long romantic walks down the aisles of Target! Bonus points if you are strolling solo with a popcorn and a soda! It is officially fall and the Target Dollar Spot pumpkins are BA-ack! These were a super hot item with all our Mint Arrow Besties last year and this year is NO exception! I keep getting excited DMs from readers when they find them in their local Target Dollar Spot! But, seriously. Who doesn't love a good Target run? Other than my wallet!!
Today for our Target roundup we're sharing all our current handpicked finds and faves from our favorite store with the little red circles. Dupes and originals and alllllll the things that make me want to shout "take my money!!"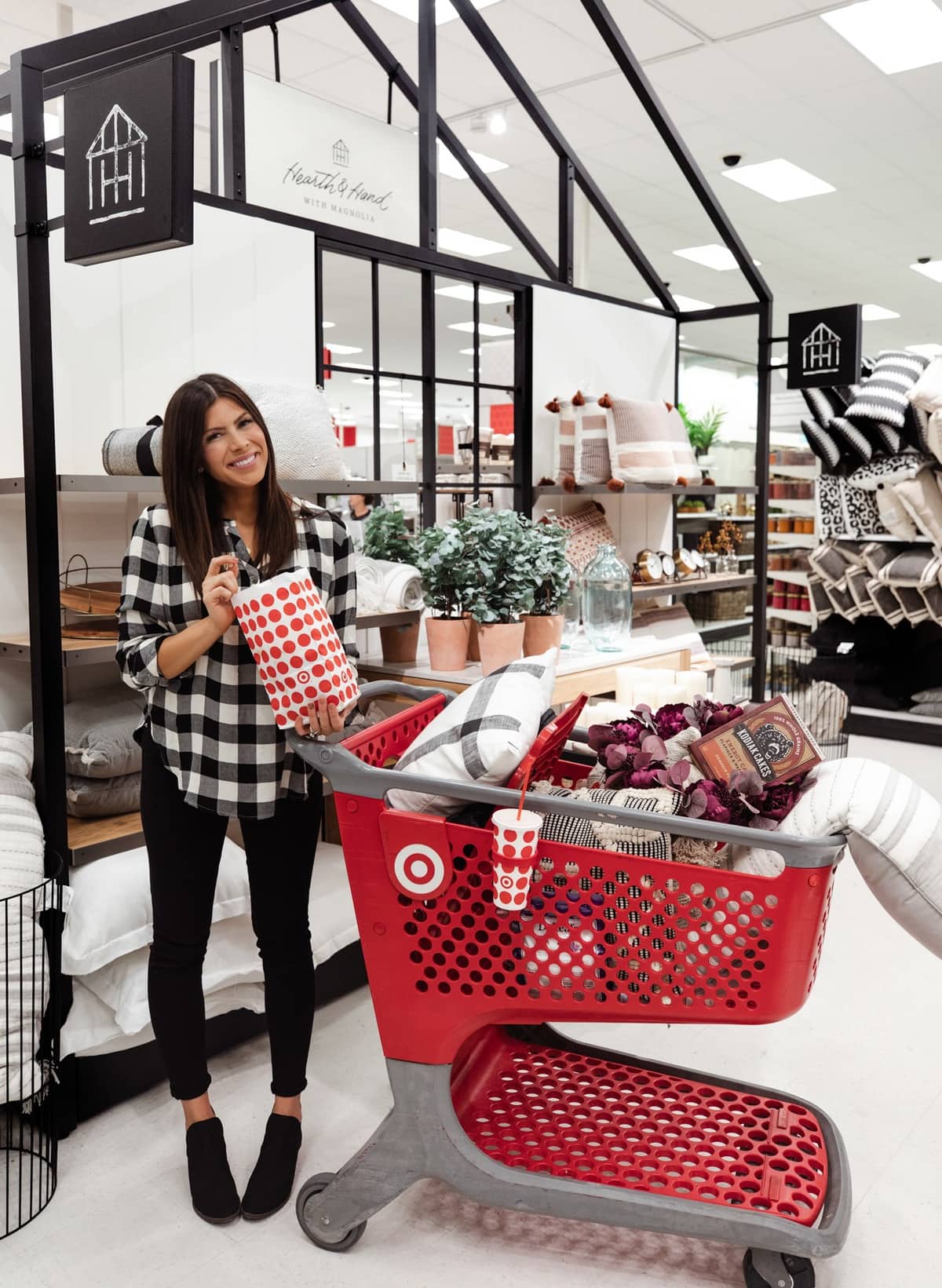 Target Online For the Win
Aside from being able to shop in my pajamas (always a WIN in my book) some of the very BEST Target things either A) have been picked over at your local Target or B) are available online only. So this roundup is ALL the things that you can add to your Target cart right now and have shipped to your house! Or even better, choose Same Day Delivery, Order Pickup, or Drive Up! Woo hoo!
Knit body con dress
This super simple body con midi dress is a TOTAL fall staple. It's totally the type of dress than can be dressed down with sneakers or dressed up with your favorite fall booties! Plus, it's just $22!
Fall floral dress
I'm getting major Free People vibes from this floral print dress, but for a fraction of the price!
Cargo jacket
This cargo jacket looks like the perfect light layer for fall! It's super cute and army green is always hot this time of year.
Weekender Bag
This darling weekender has amazing reviews! It looks really roomy and totally perfect for ALL the fall getaways. It comes in four darling colors and it's UNDER $50!
Backpack purse
Love a good backpack and this one is so sleek and pretty. It has TONS of great reviews on Target's site and BONUS: it can be carried as a purse if you don't want to wear it. Plus, it comes in 3 other colors!
Leopard headband of your dreams
ALL the animal print forever! Adding this $10 knotted headband to my cart immediately.
Beautiful Barrettes
Barrettes are so 'in' right now! Love this cute little tortoise set.
Charcoal-infused gloves
I'm obsessed with these charcoal-infused gloves. They're basically the best exfoliation tool of all time. If you're a self tanner junkie like I am, you need these gloves!
Designer dupe laser cut booties
These laser cut booties are a pretty great dupe for the designer booties from this post. If you love the look, but not the price tag now is your chance to snag something similar for less than $40!
Perfect fall mule
Such an easy breezy fall classic! I'm also a big fan of comfort and according to the reviews these mules are super comfortable!
Yummiest fall candle
You can never have too many fall candles #amiright?!
A beautiful basket
It's impossible to have too many baskets! This one is so pretty. I have plenty of bare shelves in my house just begging to be filling up with cute, functional pieces. According to our friend Marie Kondo, everything should have a home!
Textured throw pillow
This throw pillow has literally HUNDREDS of high ratings. It's the perfect unique pop for any space. Totally looks like something you would find at West Elm for twice the price.
"Pouf" I'm in love
The reviews on this pouf are PERFECT and bonus: it's on sale!!! You can put it in so many different rooms and style it so many different ways.
Love yo' self
Perfect daily reminder in the most perfect fall orange and just $6!
Under $100 designer dupe
I am DYING over this dupe. It is so so good. These mules are, first of all, SO CUTE and second of all an incredible dupe for these department store mules that are one of my favorite pairs of shoes. But $100 less!! Totally deserving of this Target roundup.
Marble + wood cutting board
All the heart eyes for this gorgeous cutting board! Can you imagine how dreamy this would be at all the holiday parties?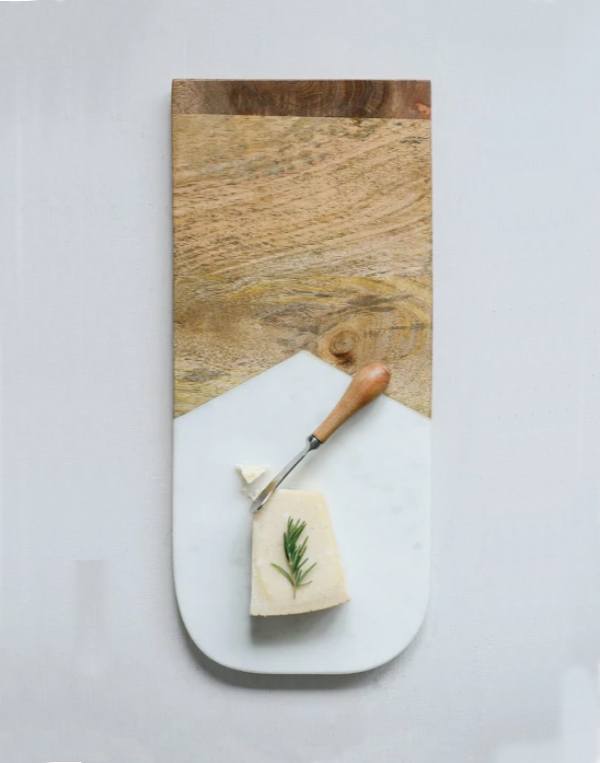 Cozy woven throw blanket
A Million Little Things and This is Us are back! This cozy woven throw has got me feeling some kind of way about pulling up some popcorn and binging all my returning fall favorites.
Apple Cider scented soap
Mrs. Meyer's makes the prettiest soap and cleaning supplies in all the land! Loving this yummy fall scent!
Natural deodorant
Did you know Target sells one of my all time favorite natural deodorants? It actually works and it smells amazing!!
Bullseye!
We hope you found a few new fun things from this Target roundup to treat yourself with this fall! Do you have a Target fave that we missed? This was a super popular post in the springtime, so let me know if you liked it and if we should keep doing more like this!