Where are my fellow Amazon addicts at? If you live for the thrill (and complete convenience) of being able to Prime all the things you love straight to your doorstep, you are going to love today's post. I'm sharing a few old Amazon home favorites that I've been using a ton this month and a few new (to me) finds that I'm super excited to start using.
So get ready because I rounded up my TEN greatest Amazon home finds of February and they are all UNDER $40!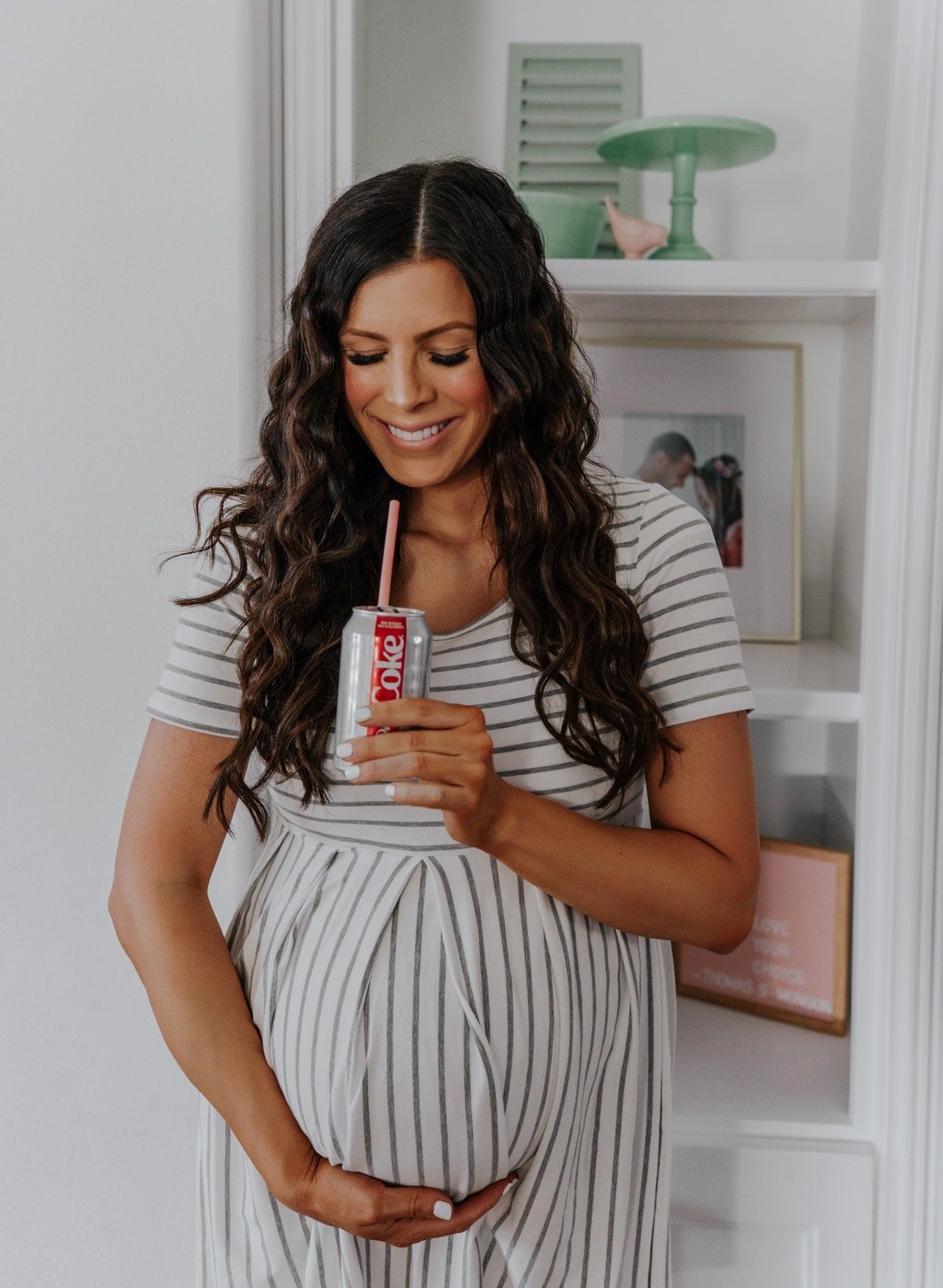 Important note on my Amazon habits
On Amazon, I try to be very careful to not randomly add items to my cart that only have 1 review or 10 reviews. I try to only add items that have 30, 50, 100 reviews–1000+ reviews are even better! This helps me feel confident that my Amazon purchases are really good and worth my money. All 10 of the Amazon home items on this list have my stamp of approval 100%, but they also have really really great reviews. You can find more of my Amazon favorites here.
My tried and true Amazon home favorites
Pink soft reusable straws
I originally spilled the deets on silicone reusable straws when I spilled out the contents of my purse and I'm still a HUGE fan. In Orange County you cannot get a plastic straw anywhere anymore. It's all paper straws now so I'm trying to be better about having a reusable straw with me at all times. I also love using them at home because I am way better about drinking water if I have a straw. You can snag this pack of 5 PERFECT pink soft straws for UNDER $12. That's like $2 a straw! They are so awesome and we (and almost 800 reviewers) love love love them.
Oven thermometer
I highly highly, highly recommend this for your oven, your grill, your smoker or all three! Almost everyone's oven lies. Including my own. Every oven is just a little bit hotter or a little bit cooler than it says. For just $7, this little gadget can help you find out the exact temperature of your oven (or grill) so that everything you cook or bake will turn out perfectly.
This is especially important with a gas oven (like we have) which is more touchy and uneven than an electric oven would be. It's a $7 truth-meter and a total lifesaver to me!
Vase
A vase of this size is typically super expensive. It's huge and at somewhere like Pottery Barn or West Elm, it would probably run you $60-100. It's $34 on Amazon. Can you even believe it? This is such a good deal for such a gorgeous and large vase. Pieces like this can be so hard to find at super affordable prices so I was very excited about this Amazon home find.
Silk pillowcase
We all know that I am obsessed with silk pillowcases. I have recommended the Slip silk so many times and included it in so many gift guides. But it is really expensive. If you're looking for a less expensive alternative, this one is UNDER $20 and is a pretty dang good dupe! It gives you the same benefits of less bedhead and being good for your skin, but for way fewer pennies. It has really great reviews to back it up and comes in 5 different colors.
Down pillow
If you're on the hunt for an affordable down pillow, get ready to slow your scroll and add this to your cart. I bought this $23 down pillow to pair with my new silk pillowcase and it's an ultra-dynamic (and affordable) duo. Over 1000 great reviews and for just a few dollars more you can upgrade to king size versus the standard (queen) size.
Brand new Amazon home favorites
Amazon fire tv stick
We went to San Diego for a little staycation during Christmas break and the Airbnb we stayed in had an Amazon Fire stick. I was absolutely blown away by it! It's super easy to use. It works so well. It's lightning-fast. And it gives you all the options, from Netflix to Hulu to YouTube to Disney Plus to Apple TV+. I was very impressed by how teeny tiny and insanely portable it is.
As much as I am a massive Apple fan and absolutely love our Apple TV, this is way easier to take on any vacation with you. Plus for $25 it's like 1/5th of the price! Total no brainer with almost 60,000 5-star reviews. If you happen to have a TV with 4K capabilities you can get a 4K Fire Stick for just $10 more. Mind blown.
Label maker
I am MEGA excited about this super cute, $10 vintage-looking label maker. There is a good chance I am going to label our whole house to death with it! I will absolutely be making all the labels for all the things. This *might* be my favorite new Amazon home pick.
Mini glass jars
Baby brother will be here before we know it and I am kind of in full-on nesting mode. I am super excited to Marie Kondo my spice cabinet with this set of 12 mini glass jars and my label maker! It drives me nuts to have so many different sizes and looks and whatever of all my spices. It's oddly satisfying to me to have everything look uniform. This should be a fun project and look super cute! I am also hopeful that it will make all my spices easier to find. This $35 set is Amazon's Choice and has over 500 really great reviews.
Letter board
We are in the thick of making over our playroom before baby brother arrives (I told you, totally nesting) and I am so excited to display this fun letter board in there. Who doesn't love a letter board? This one has almost 2000 perfect ratings and comes in 10 different color and size options. At $30 it's really inexpensive and just super cute.
Monopoly Deal card game
I loooooove Monopoly. The only thing I don't love about Monopoly is how long it takes to play. I had heard really good things about this 15 minute Monopoly card game before we got it and I'm so glad I added it to my cart. It's super-duper fun and you can play it in fifteen minutes! Because let's be honest, it's hard to find 4-6 hours to sit down to play Monopoly. And this version is only $8!
Share your Amazon home faves with me
I'm always ALWAYS on the hunt for good amazon finds and faves, because hello – 3rd trimester and 3 kids – Amazon prime is a lifesaver! Please share all your Amazon home favorites with me so I can add them to my cart and find out if they are my favorite too!
Reusable Straws
Thermometer
Vase
Silk Pillowcase
Pillow
Fire Stick
Labelmaker
Mini Glass Jars
Letter Board
Monopoly Deal Card Game