Today I've got ALL the best baby deals for you guys on the highest rated products we LOVE and are totally obsessed with! From strollers to carseats, sound machines and cribs, we've got you covered. If you're in the market for some new incredible baby gear, keep reading for all of these deals, plus all the reasons you'll love these items.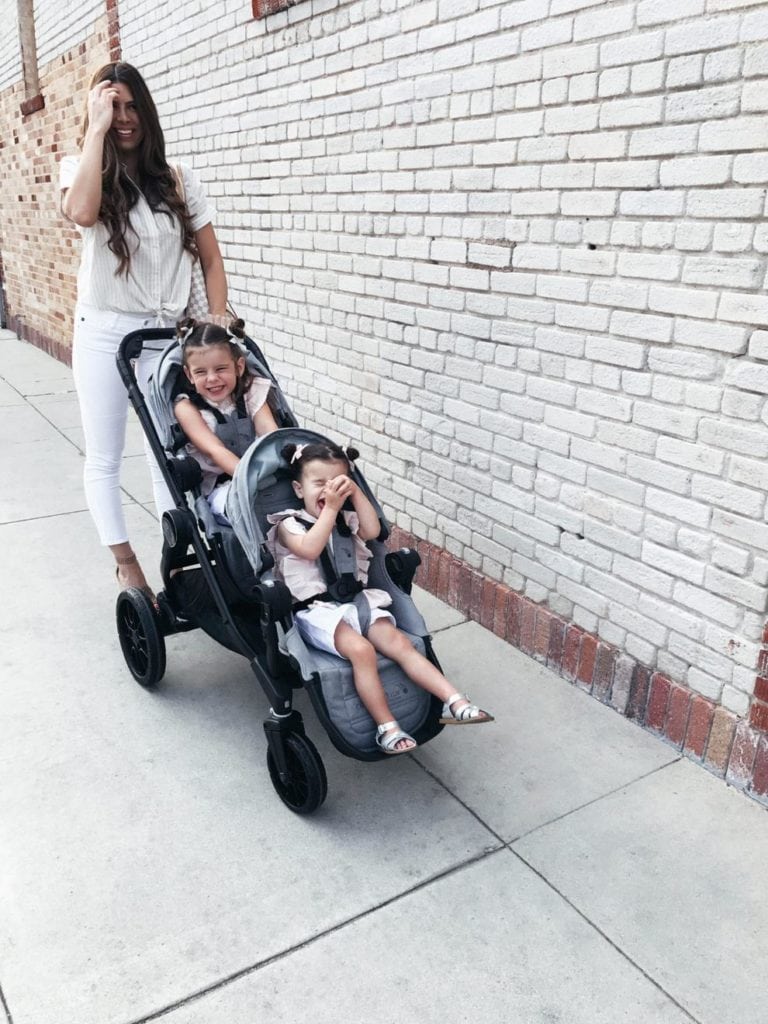 Stroller deals
City Select stroller
The City Select stroller has the capability of turning into a double or back into a single, so if you find yourself out with one baby instead of two, you can change it to just a single stroller, or if you only have one baby now but are planning to have another soon, you can easily convert it to a double by just clicking in the seat!

Get this City Select stroller for only $317.99 (reg $529.99), that's a $212 savings!
Baby Jogger City Mini GT Double Stroller
If you need a double stroller for travel, my favorite is the City Mini GT! The magic of this stroller is the one-handed, quick fold that makes it collapse instantly. It's lightweight for a double stroller and maneuvers like a champ!

Grab it right now in steel grey for $449.99 (reg $579.99)!
Bugaboo Ant stroller
Right now you can grab this Bugaboo Ant Complete Stroller for 20% off! This stroller is SO lightweight and compact so it's super ideal for traveling with littles!

Get it in black for $439.20 (reg $549) or in grey for $415.20 (reg $519).
BABYZEN YOYO+ Stroller Frame
This stroller is super lightweight and super compact (like fits in an overhead compartment compact)! It's ideal for traveling and even has a protective cover to keep the sun off your littles, and it's been OUR go-to travel stroller for the past year.

Snag this BABYZEN YOYO+ Stroller Frame for 20% off at $359.20 (reg $449)!
Baby accessory deals
ERGObaby carrier
We have been long-time lovers of Ergobaby carriers – they are great for babies about 4 months on (for smaller babies we exclusively use the Solly Baby wrap!). The Ergobaby carrier is awesome because it distributes the weight of the baby across your hips so you can go on a long hike, a grocery trip, Disneyland, pretty much anywhere.

Right now you can get 25% off the ERGObaby 360 and 39% off the ERGObaby Adapt!
Nursing cover
These are so nice to use when you're on the go and want to have a little more privacy while nursing! And while you're not nursing it fits perfectly on the carseat as a cover as you can see below.

Right now you can get this multi-functional, HIGHLY-RATED nursing cover that also doubles as a car seat cover for 57% off making it only $9.99!
Baby monitor
It comes with two cameras, auto night vision, a two-way talkback system, and it detects the temperature. So great for keeping your baby in sight and gives such a peace of mind! 190+ mama's agree according to the 5-star ratings!!

This LBtech Video Baby Monitor is on sale for $109.99 (reg $199.99), that's 45% off!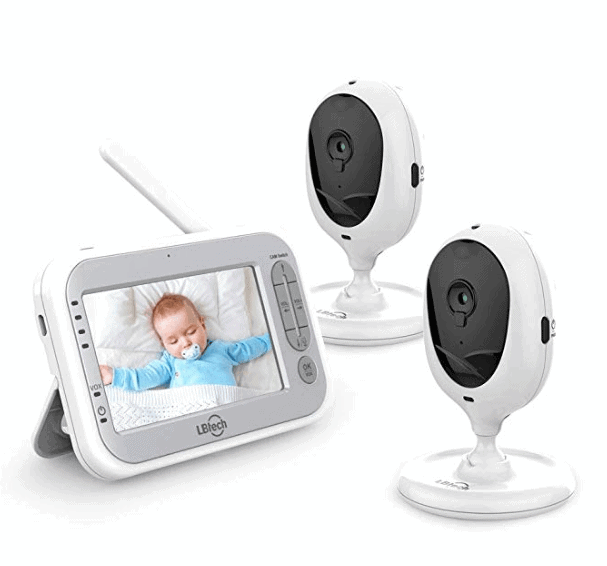 Sound machine
If you're wanting a white noise sound machine, this one is really great and 20% off right now, making it only $19.97! I have several of these, and they are SO easy to travel with as well!
Convertible crib
This Kendall Convertible Crib is such a good, classic crib. Available in 4 colors and up to $200 OFF right now. Perfect for passing down to each kid.

Since you can get the white for $399 right now (reg $600), I wouldn't wait or pass up this deal if you've had your eye on this crib!
Maxi Cosi
Last but not least for our baby deals roundup – this is the coziest car seat for our kids to sit in, and you've got to LOVE that the entire cover is machine washable AND dryable. You can pull the whole thing apart, wash it, and then you don't have to wait for an air dry. This is a huge bonus for me!! It makes it so quick and easy to clean up those kid messes that are just a part of traveling.

Get this Maxi Cosi Convertible car seat for 20% off, making it $215.99 (reg $269.99)!
Act fast!
I have NO idea how long these baby deals will last! So the quicker you buy, the better. I've been known to sell items out or sell so many that the retailer raises the price after they see an influx of orders, SO if you want one of these deals don't wait!!
To see all our baby favorites and must-haves, go to my best baby registry list ever.