Today I've got ALL the best baby deals for you guys on the highest rated products we LOVE and are totally obsessed with! From strollers to carseats, sound machines and cribs, we've got you covered. If you're in the market for some new incredible baby gear, keep reading for all of these deals, plus all the reasons you'll love these items.
Stroller deals
Baby Jogger City Tour LUX Stroller
Okay let's talk strollers! If you're big into traveling, this Baby Jogger City Tour LUX Stroller is for you. Even better, it's 40% off right now! It really is the BEST traveling stroller. It's lightweight and super easy to fold, SO perfect for a family on the go!
Grab this City Tour LUX stroller for ONLY $191.99 (reg $319.99) — that's a $128 savings!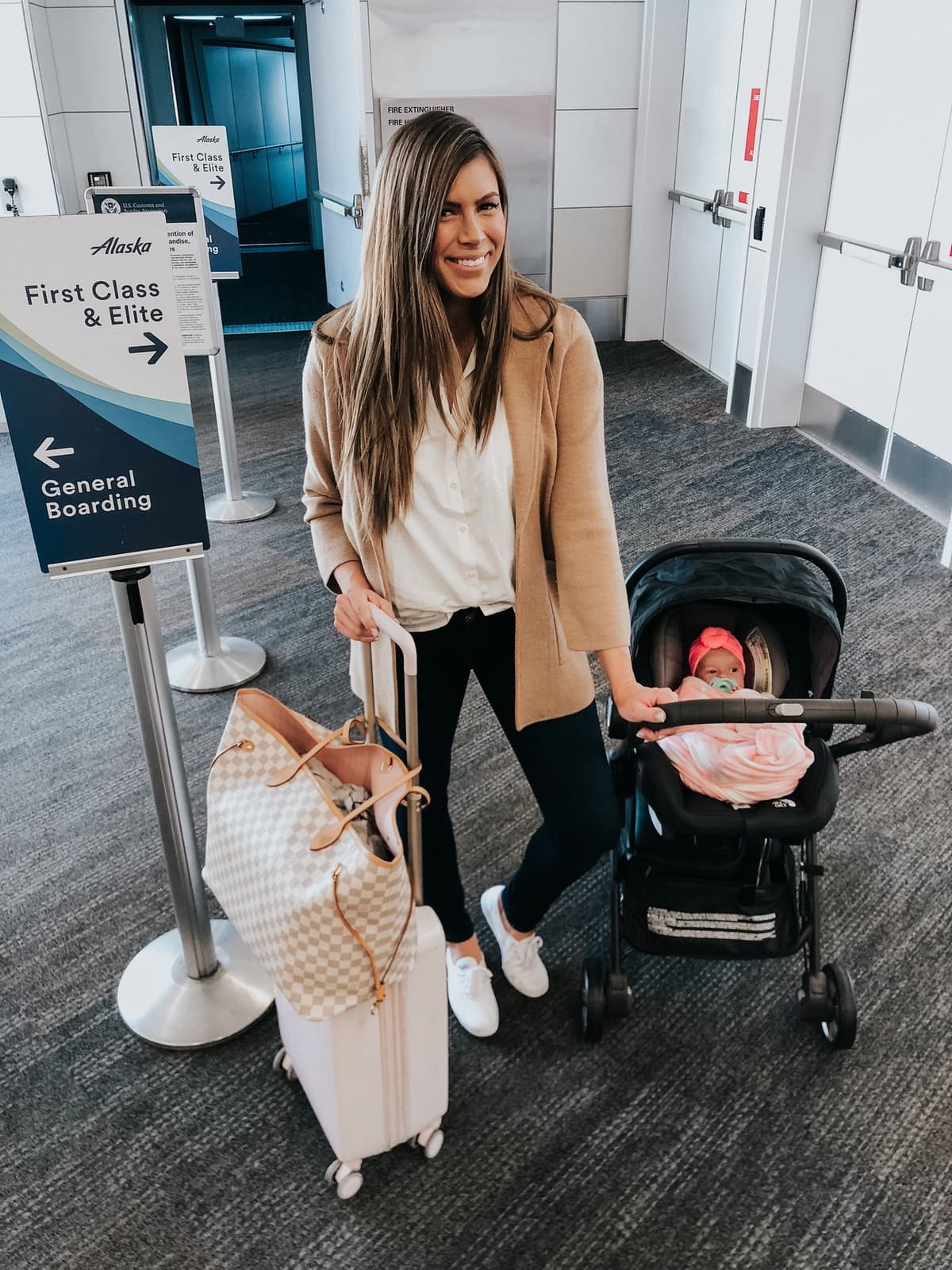 UPPAbaby G-LUXE Stroller
I love a fully loaded umbrella stroller! This UPPAbaby G-LUXE Stroller has a one-hand fold, reclining seat, cup holder, and a removable, washable seat pad!! This is perfect for the on-the-go lifestyle, because it's so easy to travel with or throw in your trunk!
Normally it retails for $299.99, but you can grab it right now for ONLY $239.99!!
Bugaboo Ant Stroller
Right now you can grab this Bugaboo Ant Complete Stroller for 20% off! This stroller is SO lightweight and compact, the fabric is machine washable (yes please), there's a sun canopy for ultimate coverage, I could go on!! There's so much included in this little stroller, it's insane.
Get it in Grey for $415.99 (reg $519.99) or in Steel Blue for $399.99 (reg $499.99)!
UPPAbaby VISTA V2 Stroller
This is UPPAbaby's newest design and we are HUGE fans over here! It comes with a regular seat and a bassinet AND you can even add a second seat for a growing family! The thing I love most about this stroller is the undercarriage basket. It is ginormous and holds all.the.things. It glides like a dream and folds up easily which is basically everything you need in a stroller! ALSO! If you ever need to contact their customer service, they are seriously amazing and will replace anything that breaks.
This stroller is normally $969.99, but you can get it right now for only $727.49!! That is a full 25% off — a screaming deal for this designer stroller!
Maxi-Cosi Lila Modular Stroller
This Maxi-Cosi Lila Modular Stroller is so great because it's designed to either face you for eye-to-eye contact, OR face the road ahead! It has a carriage option, plus the capability to hold the Mico Infant Car Seat (not included) so you can easily pop it in and go. LOVE that it includes cup holders for the littles, AND for the parent (I see you Diet Coke)! 95% off users recommend this stroller, so you know it's good!
You can get this Maxi-Cosi Lila Modular Stroller in black for 25% off at $637.49 (reg $849.99) or any of the other colors for just $599!
Car Seat deal
Maxi-Cosi Magellan XP Car Seat
If you're looking to only buy ONE car seat for the rest of your life, look no further than the MAXI-COSI Magellan XP Convertible Car Seat! It's 20% off today and transforms from a rear-facing seat for a baby, to a toddler forward-facing seat, AND to a booster for your big kid!
You can snag this Maxi Cosi car seat for just $279.99 (reg $349.99) right now!
Baby accessory deals
Nursing cover
A nursing cover is SO nice to use when you're on the go and want to have a little more privacy while nursing! And while you're not nursing, it fits perfectly on the car seat as a cover as you can see below!
Right now you can get this multi-functional, HIGHLY-RATED nursing cover that also doubles as a car seat cover, for 57% off making it ONLY $9.99! AMAZING.
Baby monitor
This LBtech Video Baby Monitor comes with two cameras, auto night vision, a two-way talkback system, and it detects the temperature. So great for keeping your baby in sight and gives such a peace of mind! 1000+ mama's agree according to the almost 5-star ratings!!
This LBtech Video Baby Monitor is on sale for $119.99 (reg $199.99), that's 40% off!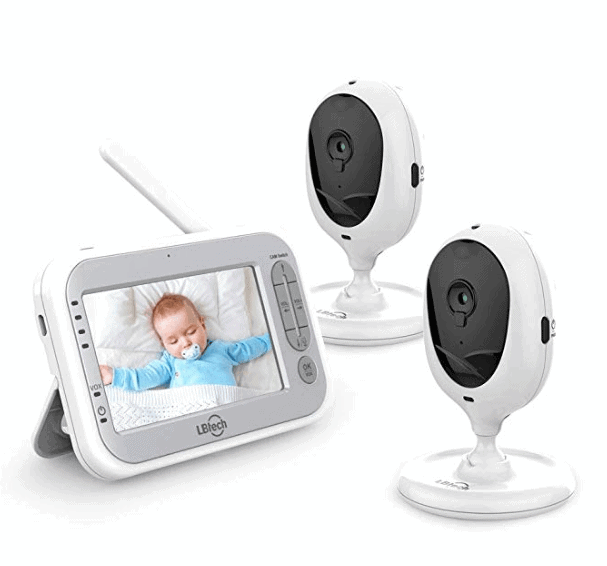 Sound machine
Most baby sleep experts agree that white noise is essential to getting babies good naps and to sleep through the night! So if you're wanting a white noise sound machine, this one is really great and 20% off right now! I have several of these, and they are SO easy to throw in a suitcase and travel with!
Get this white noise sound machine for ONLY $20.08!
Convertible crib
This Kendall Convertible Crib is such a good, classic crib. Available in 4 colors and up to $200 OFF right now. Perfect for passing down to each kid!
Since you can get this crib for as low as $399 right now (reg $599), I wouldn't wait or pass up this deal if you've had your eye on it!
Willow Pump
This pump was literally a complete and total GAME CHANGER for me with Millie. It allows you to pump virtually anywhere, very discreetly, without having to worry about plugging in or tubes or hiding gigantic pump bottles. In the picture below, I'm pumping with the Willow Pump! Admittedly the shirt I was wearing was a little more fitted than I'm comfortable with when I'm using the Willow Pump, so I highly recommend wearing a very loose button-down or zip hoodie or house dress and it will be even more discreet.
Right now, you can get this pump for $50 off at $449.99 (reg $499.99).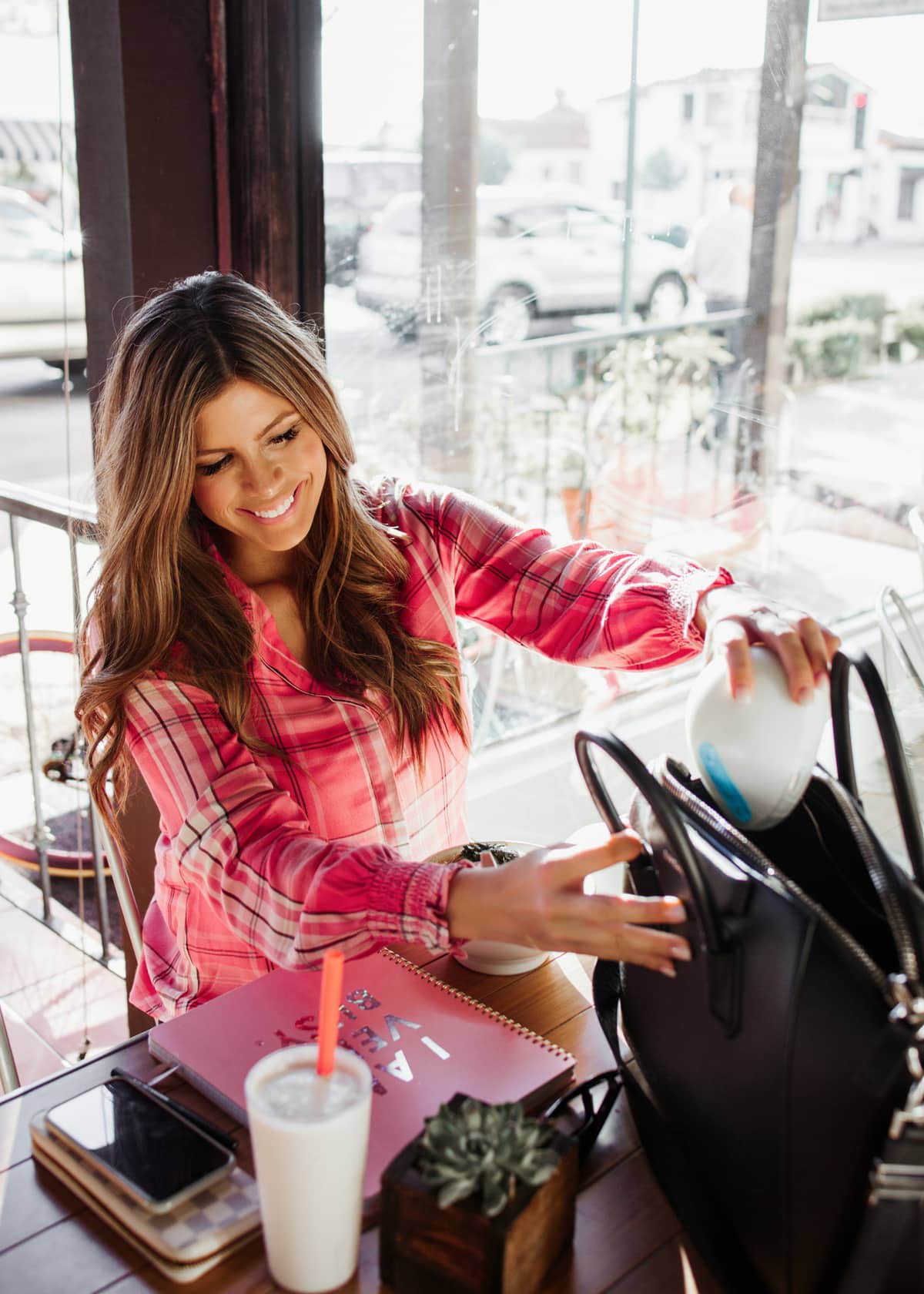 DockATot
We love our DockATot around here! I really love that it is lightweight enough that I can move it around the house! They even come in several different colors, so you can make it match your nursery or house vibe, which is so fun. As you can see, this big girl loves playing on the DockATot Grand and I LOVE that we'll be able to use this one for Millie too and Harry as they grow.
Right now you can get the DockATot Deluxe + Dock in Pristine White for $148.74 (reg $174.90), the DockATot Deluxe + Dock Marble for $165.74 (reg $194.99), and the DockATot Grand for $233.74 (reg $274.99)!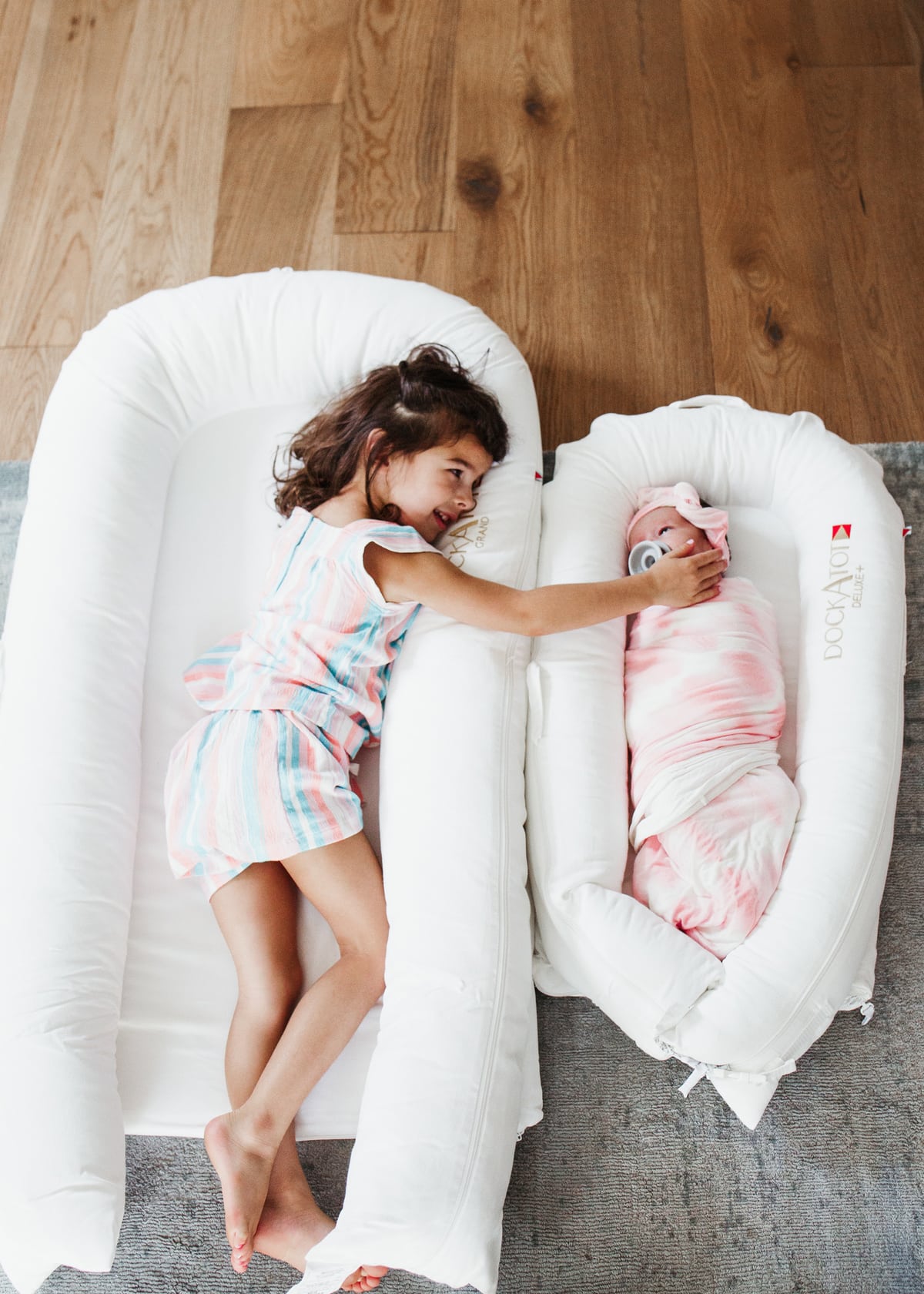 Aden + Anais swaddles
It's no secret that I LOVE to use Aden + Anais swaddles for my babies. They are perfect for swaddling (duh) but also so great as a car seat canopy, burp cloth, nursing cover in a pinch, clean surface to change baby on or have them roll around on, and to sleep with. They really are the perfect swaddle blanket and the perfect shower gift! You can honestly never have too many.
Right now there's the cutest selection of Aden + Anais swaddles for 20% off!!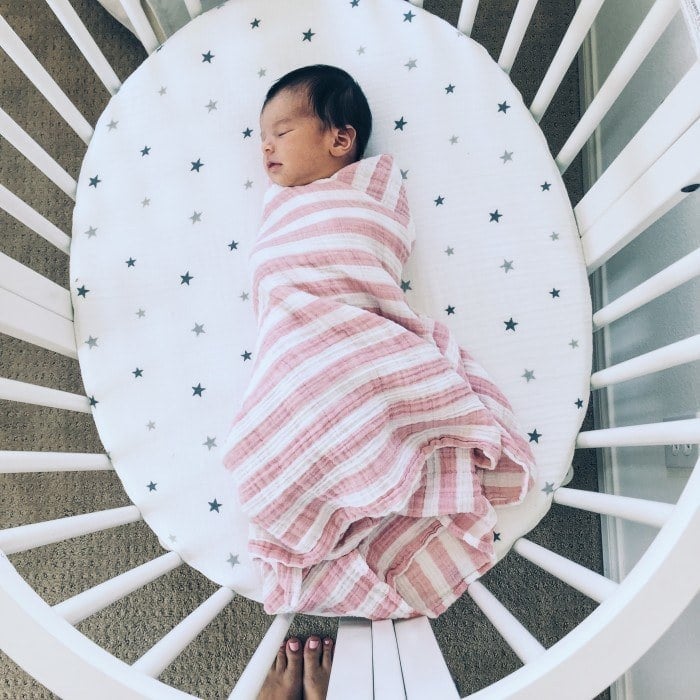 Comotomo bottles
These Comotomo bottles are cult favorites! They feel the most like a boob and real nipple so they're supposed to cut down on nipple confusion if you're worried about that! They also are designed so you don't need a bottle brush to clean them out, which is SO NICE. They have vents as well to help with proper digestion and to avoid colic or gassiness by reducing the amount of air the babies are gulping. These were my babies' favorite bottles HANDS DOWN.
Get these Comotomo bottles for 10% off at $21.59 (reg $23.99)!
Act fast!
Some of these baby deals only last until 8/16, but the quicker you buy, the better. I've been known to sell items out or sell so many that the retailer raises the price after they see an influx of orders, SO if you want one of these deals don't wait!!
To see all our baby favorites and must-haves, go to my best baby registry list ever.