All my parents PUMPED about baby gear deals on Cyber Monday, let's collectively do a happy dance because there are SO many amazing baby deals today!!! We put them into one easy post. Strollers, carseats, baby clothes galore — ALL ON SALE. Let's go!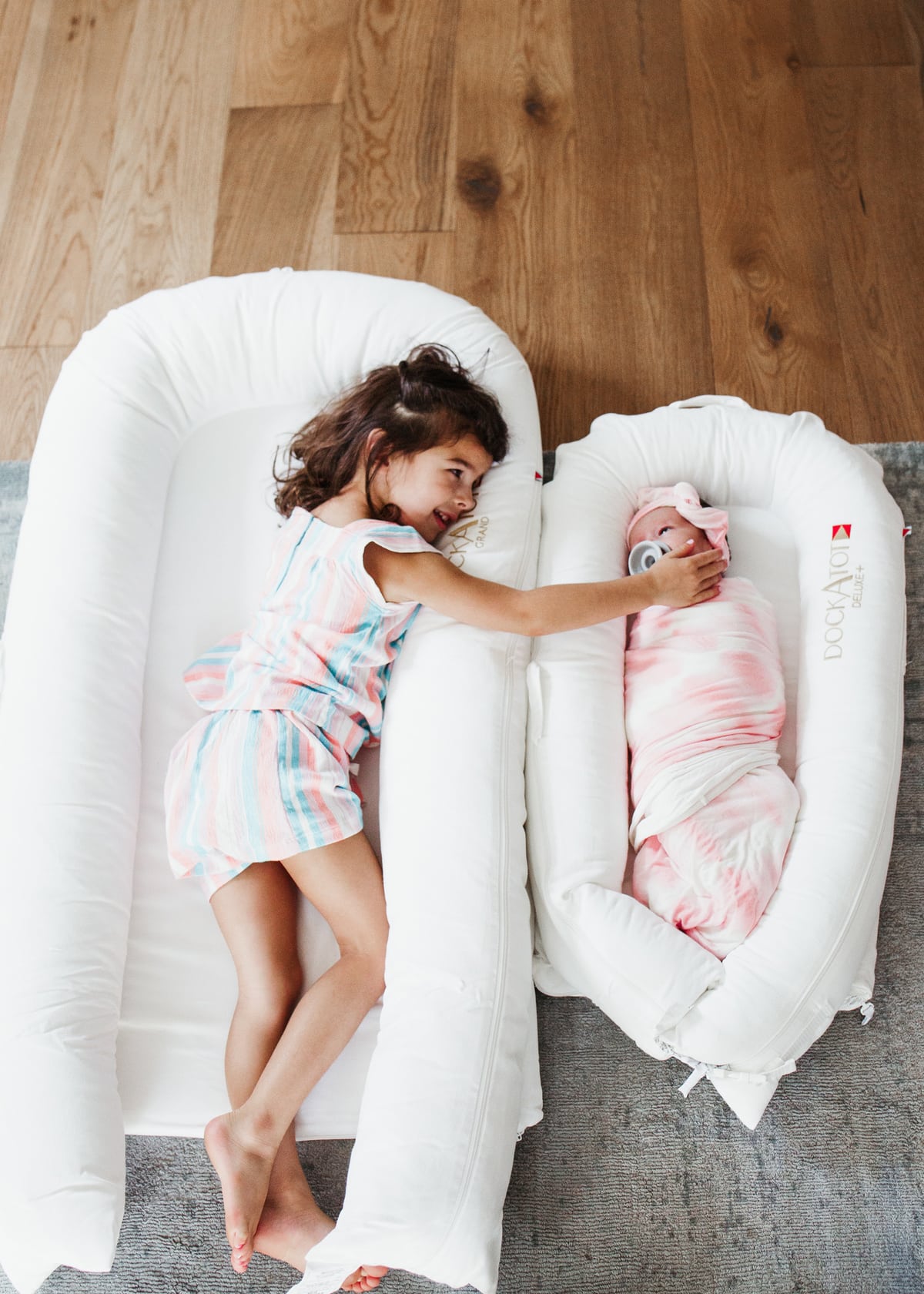 Dockatot
We LOVE our Dockatot so much!! It's the best for lounging and diaper changes and naps on the go. This dockatot deluxe is 25% off today!
City Mini GT Double Stroller
The City Mini GT Double is our VERY favorite side-by-side double stroller!! It's one-hand quick fold is INCREDIBLE and it's also super lightweight for a double stroller. This is ideal for Disney or strolling in suburban neighborhoods! It also fits through most standard doors.
If you live in a big city where you're worried about crowding an entire sidewalk, you might not love this stroller. But we love it so much!
TODAY for Black Friday you can get the City Mini GT Double $100 off, a SUPER rare deal!
Baby Jogger City Select Lux Single or Double Stroller
The City Select Lux stroller is ON SALE right now for 20% off the single version, and 23% off for the DOUBLE! This is an even better deal than Black Friday 2019!
This is the newest version of the City Select stroller that has an upgraded buckle and the handle bar can extend (great for tall parents!) and a gradual brake that really helps when you're going downhill! For the BEST price, you can get the single here for 20% off, or the DOUBLE for 23% off!
The City Select Lux stroller has the capability of turning into a double or back into a single, so if you find yourself out with one baby instead of two, you can change it to just a single stroller, or if you only have one baby now but are planning to have another soon, you can easily convert it to a double by just clicking in the seat!
We LOVE the City Select Stroller for its incredibly smooth push, huge undercarriage basket, durability, and most of all its ability to configure the stroller 16 different ways! See a more thorough demo here.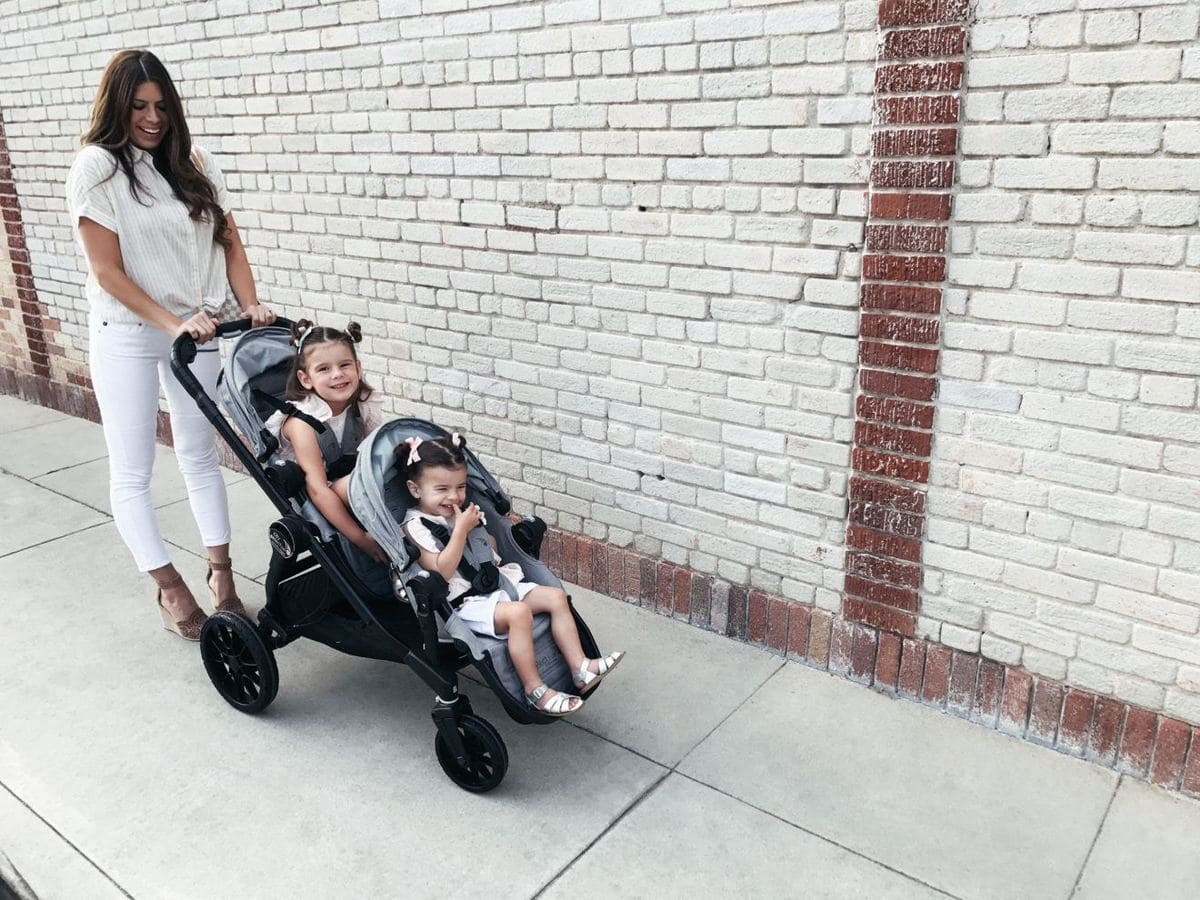 Maxi Cosi Pria 85 Max Convertible Car Seat
For a LIMITED TIME, you can get our beloved Maxi Cosi Pria 85 Max in Nomad Gray for a great deal at 20% off! You're saving $66 which is seriously so good!
We're obsessed with the Maxi Cosi Pria 85 and we've bought it 3x because:
Super plush and easy for kiddos to fall asleep in
Cover is completely removable and machine washable AND dryable, such a lifesaver for accidents and spills!
Super high weight limit (85 lbs) forward facing
Best car seat on the market for the person sitting IN FRONT of a rear-facing car seat, it offers the front seat passenger the most leg room of any convertible car seat on the market
Cup holder
Graco Car Seat
TODAY ONLY: Get the Graco SnugRide SnugLock 35 LX Infant Car Seat for 20% off! This is such a classic and affordable infant seat PLUS it has TrueShield side impact technology to keep your baby safe! If you're looking for just the very BEST deal (and still a very safe car seat!) you can get the Graco SnugRide SnugLock 35 Infant Car Seat for 30% off at $104.99 (reg $150!).
See MORE Graco 30% off Black Friday deals here, including a SnugRide Lite car seat & stroller combo for $139.99 TOTAL (reg $200!).
City Tour LUX Stroller
City Tour™ 2 Folding Stroller is 20% off, and my sis (who traveled the world with a 1-year-old) and I agree it's the BEST traveling stroller. Lightweight and super easy to fold, this is perfect for a family on the go!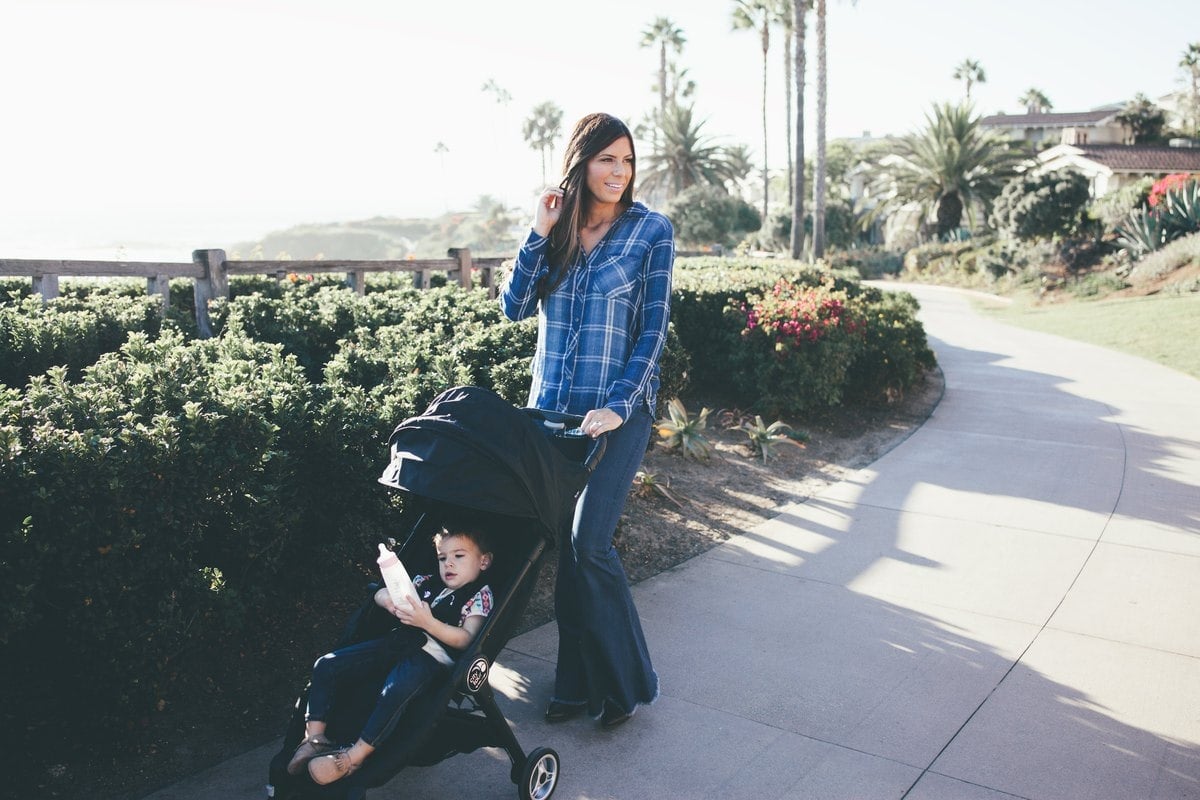 Baby Jogger City Mini Strollers
Right now you can also get the City Mini GT single stroller for 20% off! We absolutely LOVE the City Mini strollers for its one-hand quick fold, its super lightweight, and amazing quality push and glide. It's basically like the Cadillac of all travel strollers! If I had to choose just ONE stroller to recommend to a parent who travels a lot or is on-the-go, this would be it.
You can also get the Baby Jogger City Mini Stroller for 20% off! This one gets RAVE reviews and is priced less because it has air-filled tires instead of forever-air tires and a little less agility than the GT. But I have friends who own this stroller and LOVE it!
BOB Strollers
The BOB Gear Alterrain Pro Jogging Stroller with a One-Hand Quick Fold, Smoothshox + Airfilled Tires is the stroller we swear by for running and for any rough terrain. This is the only stroller we will take on our beloved beach trail too, because any other strollers get stuck in the sand!
It's super durable and has great suspension and a really nice big sun shade for the baby. We found it today for $90 off!!! PLUS, you get can the BOB Gear Revolution Flex 3.0 Duallie Double Jogging Stroller with Smooth Ride Suspension + Easy Fold + Adjustable Handlebar for 15% off too, saving you $105!
Ours pictured below is an OLD version, but the new one is supposed to be INCREDIBLE and the reviews show that too.
Britax
Get this Britax Marathon ClickTight Convertible Car Seat for 30% off saving you $90! The CLICKTIGHT design makes installation SO easy. You literally click a seatbelt across the car seat and then pop the bottom of the seat down into place. It's AWESOME.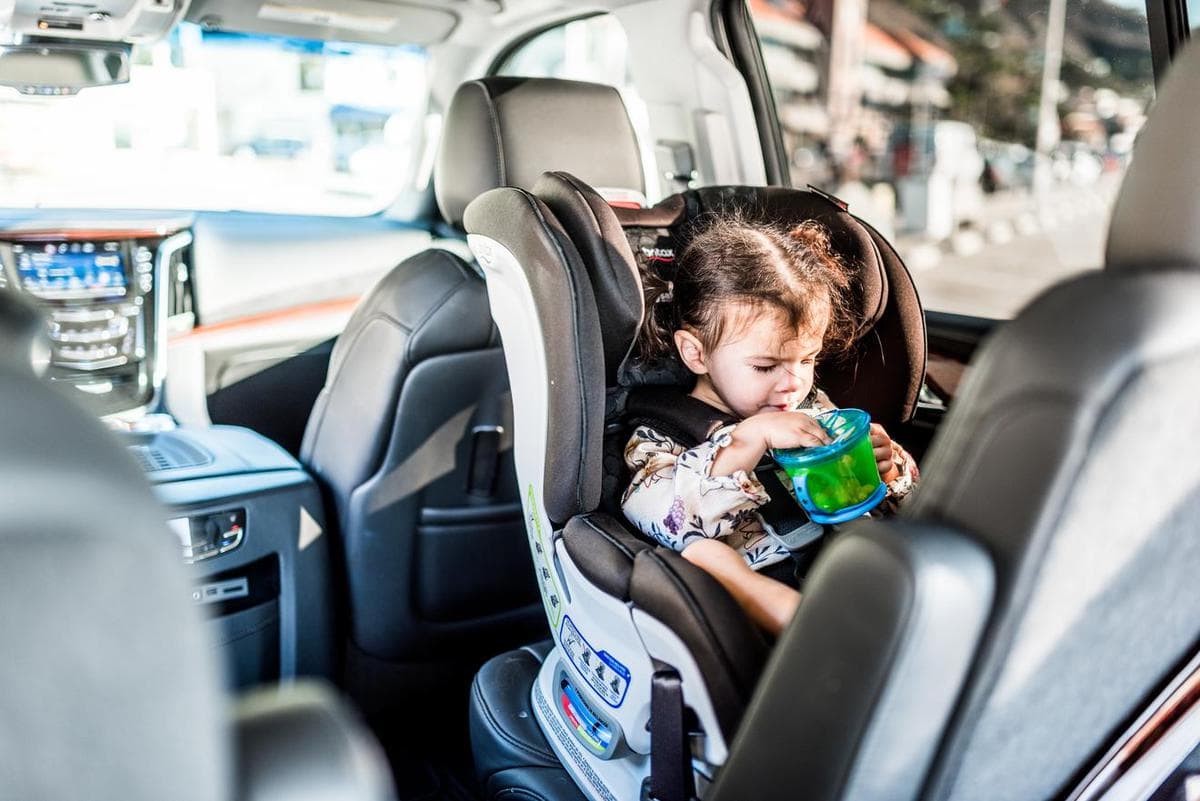 Baby Items
Ergobaby 360
The Ergobaby is a STAPLE in any home where the mom doesn't have 3 hands!!! And the newest version is ON SALE today for 27% off, making it $101.99 (reg $140)!
This Ergobaby deal for $101.99 is even WAY cheaper than the hidden Target price of $149.99 (reg $180).
Comotomo Bottles
These bottles are cult favorites, and OUR baby's favorites! Seriously, each of my babies have preferred these over ANY other bottle. They feel the most like a boob and real nipple so they're supposed to cut down on nipple confusion if you're worried about that! They also are designed so you don't need a bottle brush to clean them out which is SO NICE. They have vents as well to help with proper digestion and to avoid colic or gassiness by reducing the amount of air they're gulping. Get these for 18% off today!
Diaper Cream Brush
Okay kind of funny looking, but this BabyBum Diaper Cream Brush is ACTUALLY PRETTY COOL. It allows you to spread the cream or ointment on the baby's bum way more evenly and then you just wipe it off with your wipe after and your fingers aren't covered in baby butt cream while you try to not get it on your baby as you set him/her down before you go wash your hands. You're laughing if you've done this before because you know it's true! Snag it right now for 30% off and be grateful later…(ha!)
PPOGOO Nursing Cover
Snag this multi-functional HIGHLY-RATED nursing cover for 65% off making it only $7.99!
Baby Gadgets
Baby Monitor
You can snag this baby video monitor that we love for 20% OFF today!! It has night vision, a talk back feature, temperature gage, and a great range to keep your baby always in sight. This is great for people who DO NOT want a wifi monitor that could slow your wifi down, and instead just want something that will function like a traditional monitor.
Braun Thermometer
It's so worth it to spend a little extra money on a thermometer you know won't bother your sick baby and will give you an accurate read and the Braun Digital Ear Thermometer fits that description perfectly. It's so easy to use, gentle, accurate, and it's only $42.99 (reg $49.99) making it more affordable on Black Friday!
Also THIS thermometer gets incredible rave reviews, is touchless, and on sale 50% off today for $29.99 (reg $60!) PLUS an extra $5 off with a clickable coupon code at checkout!
Sound Machine
If you're wanting a white noise sound machine, this one is really great and 33% off right now PLUS an extra 15% off at checkout, making it only $16.99!! I have several of these, and they are SO easy to travel with as well!
Clothes and Swaddles
Gap
Millie's one-piece is no longer available, but Baby Gap has so many other cute clothes on sale! EVERYTHING IS 50% OFF AT Gap site-wide, plus an extra 10% off with code GAPCYBER at checkout!!!
Aden + Anais Swaddles
It's no secret that I LOVE to use Aden + Anais swaddles for my babies. They are perfect for swaddling (duh) but also so great as a car seat canopy, burp cloth, nursing cover in a pinch, clean surface to change baby on or have them roll around on, and to sleep with. They really are the perfect swaddle blanket and the perfect shower gift! You can honestly never have too many. Right now there's a couple VERY cute Aden + Anais swaddle sets for 33-40% off here!!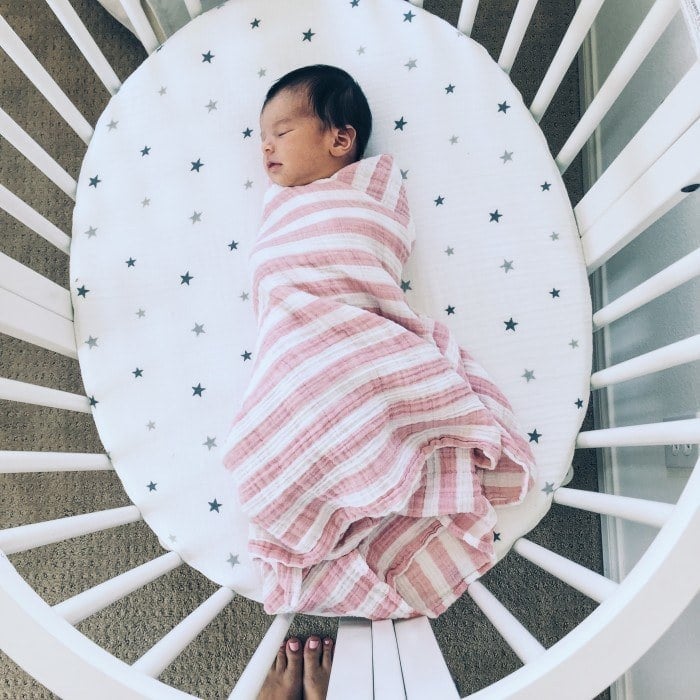 Happy shopping!
I hope these deals will help you and your little one! See our roundup below for even MORE popular baby gear BLACK FRIDAY deals! And if you need to fill that baby registry, make sure you check out my best baby registry list ever.
Best of Cyber weekend