Quick Version: Get the BOB stroller deal for 20% off HERE and the Baby Jogger City Mini GT2 stroller deal for 30% off HERE!
Eeeek we found you a GREAT deal today on two of our very favorite baby gear items – the BOB stroller and the City Mini stroller!! These are two of our MOST FAVORITE strollers and two of the most popular strollers on the market so if you've been waiting for a deal, today's your day!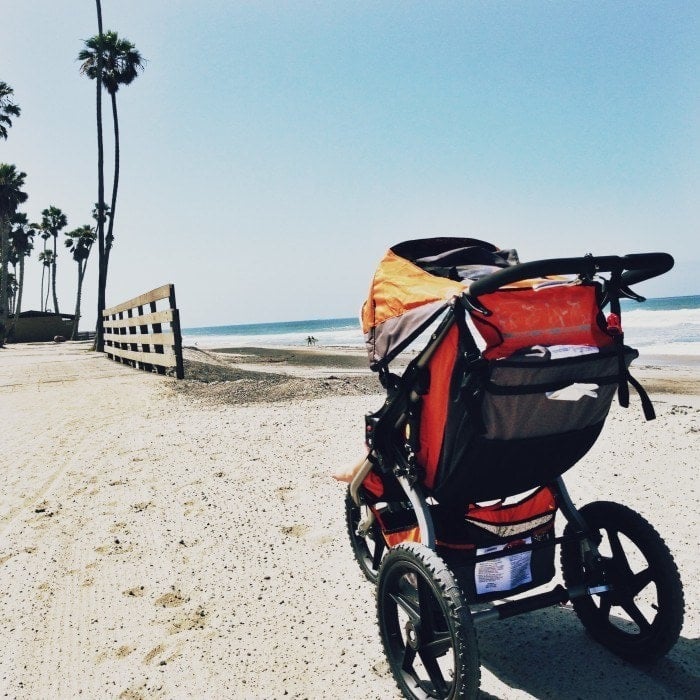 In a hurry? Jump to the deals below!
What if ONLY the deals YOU wanted to see were in your inbox before anyone else?! If you want to be in the know and find out the hottest deals tailored just for you, you can join our subscription email here! It's simple, you tell us the deals you want to see and we'll make sure you see them first! 
BOB stroller deal
Right now you can get the BOB Gear Revolution 3.0 jogging stroller for 20% off making it only $440! (Reg. $549)
The BOB is the stroller Corrine swears by for running and for any rough terrain. She loves taking this stroller on their beloved beach trail, because it doesn't get stuck in the sand! It's super durable and has great suspension and a really nice big sun shade for the baby.
City Mini stroller deal
Right now you can get the City Mini GT2 single stroller on sale for up to 30% off! Regularly $400, you can get it for as low as $279.99 depending on which color you choose! We rarely see a deal this good on this Baby Jogger stroller, and we predict it'll sell out quickly.
Corrine absolutely LOVES this stroller for its one-hand quick fold, super light weight, and amazing quality push and glide. It's basically like the Cadillac of all travel strollers! If she had to choose just ONE stroller to recommend to a parent who travels a lot or is on-the-go, this would be it.
Don't miss out!
We have NO idea how long these deals will last or how many are in stock at this price point, so grab yours quick if you've been waiting for a deal on the best strollers!
To see all our baby favorites and must-haves, go to the best baby registry list ever.