Every year as we get closer to the Holiday season I try to really pay attention to the trends and hottest items and there's no doubt this year that pressure cookers are a major hot topic!! I mean I've been trying to make everything in a pressure cooker lately and there's a new kid on the block that I really think you guys are gonna love. She's sleek and quick and priced JUST right.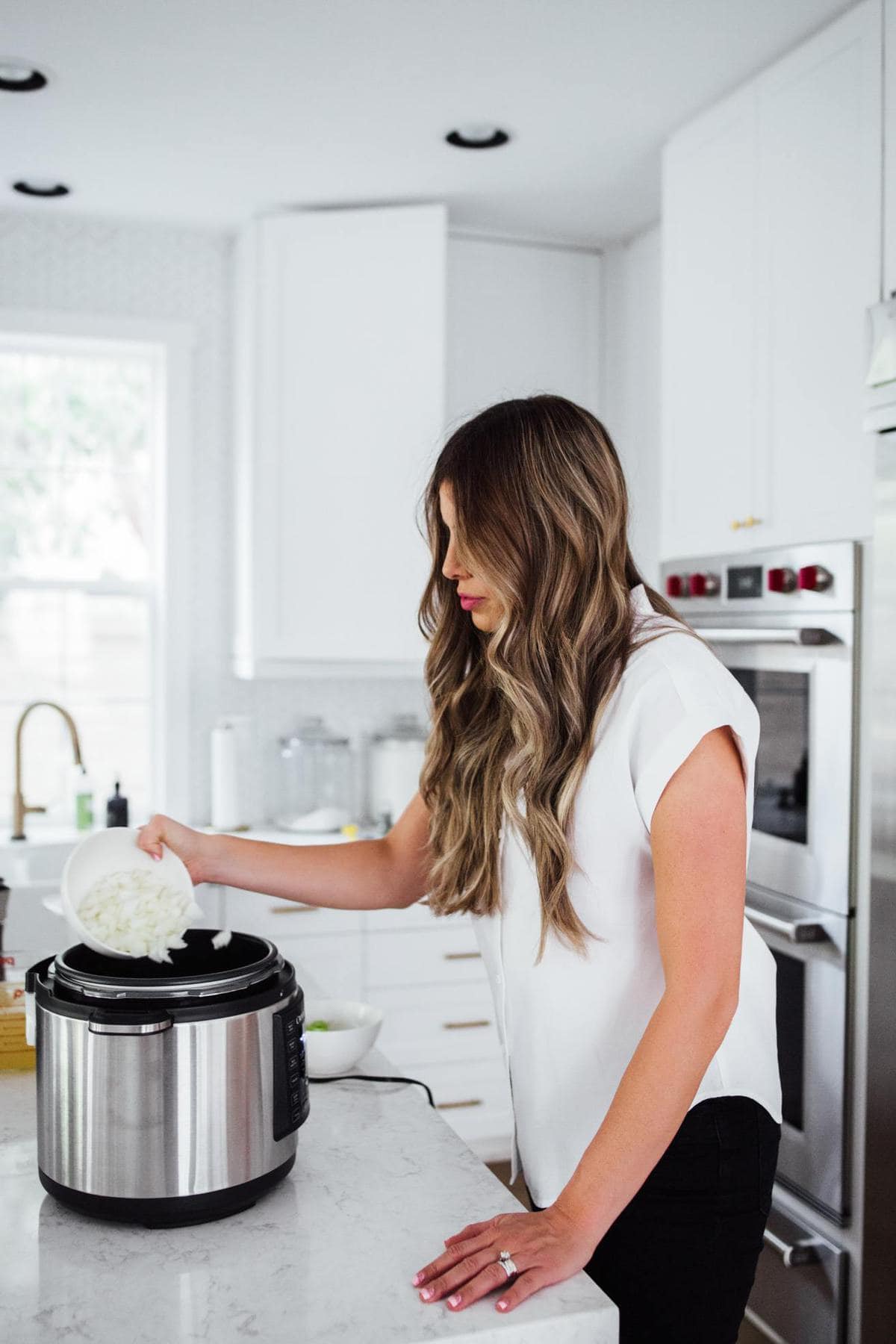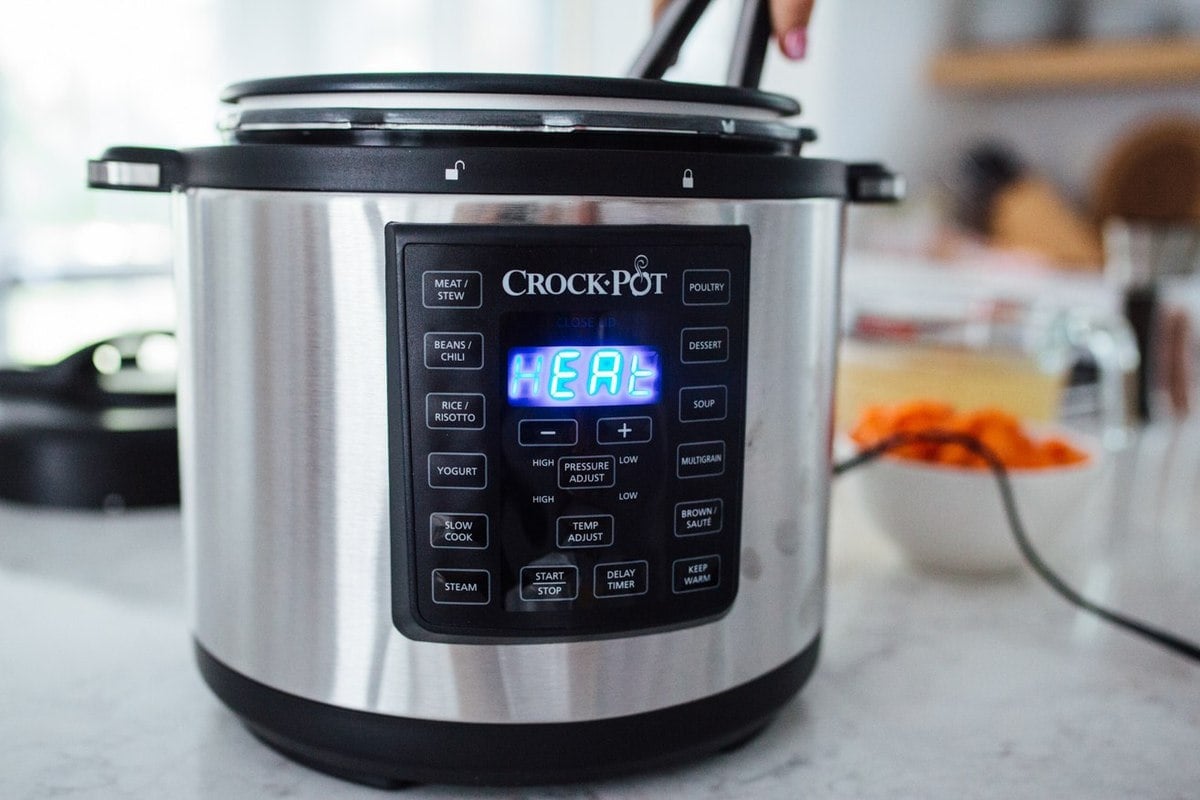 I've used another pressure cooker for a few months now but was REALLY curious and excited to try out the Crock-Pot® Express Crock Multi-Cooker. It has AMAZING reviews on amazon and is priced so well, even at full price it's only $79.99!! That's significantly less expensive than other models out there and I honestly give it a full 5/5 stars.
I used my brand new Crock-Pot® Express Crock Multi-Cooker last week to make homemade chicken noodle soup and if you remember on Halloween, I talked about how I was going to try out Chicken Noodle Soup in a pressure cooker instead of the Crock-Pot® slow-cooker version my mom has been making for years. I love a good crockpot recipe as much as the next girl, but when you can make it in under 15 minutes? Sign me up!!
I used essentially all of the same ingredients as my mom's original recipe, but I read up on several other pressure cooker recipes online to find the best cooking time for this one and I think we nailed it! That first night that I made this recipe and we had a steady stream of trick-or-treaters, I'm not exaggerating when I say EVERY single trick-or-treater said something like "Oh my gosh this house smells SO GOOD" when I opened the door!!
But this recipe might be your new best friend because not only does it smell amazing while it's cooking, it tastes amazing, it's full of vegetables, and it only takes 7 minutes in the Crock-Pot® Express Crock Multi-Cooker.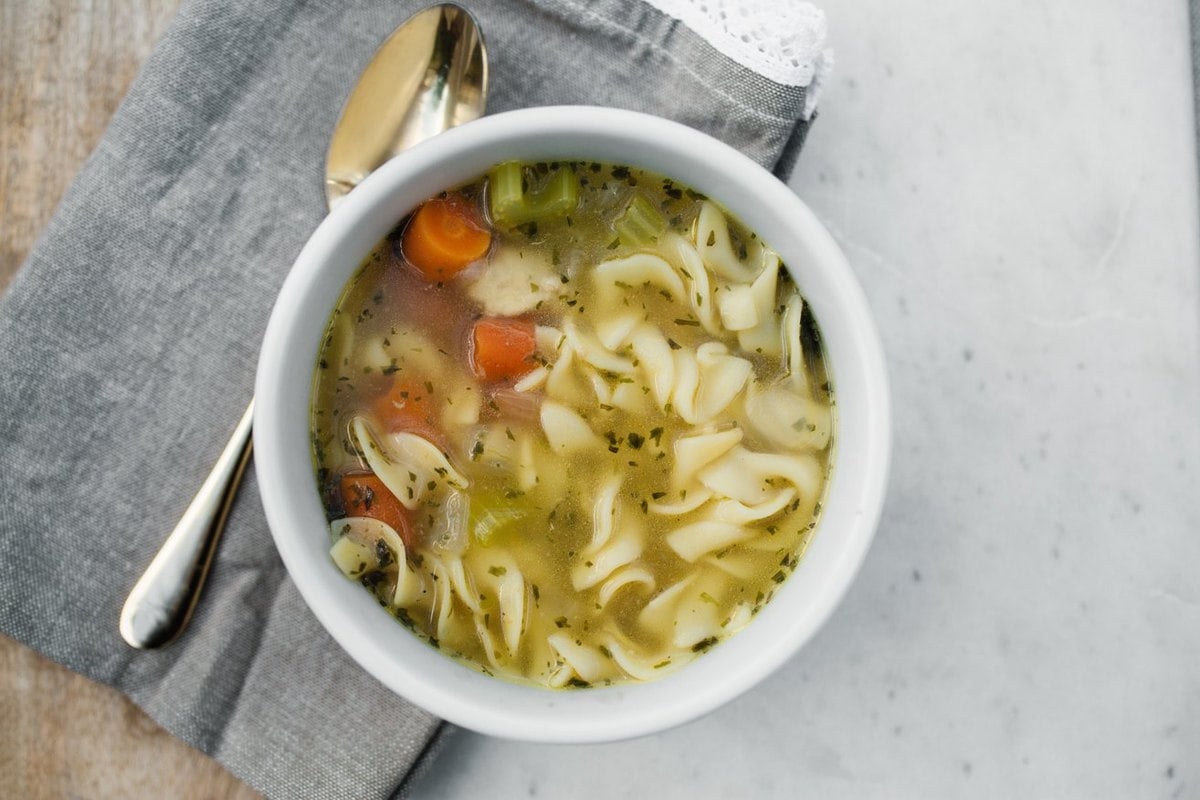 7 minute Pressure Cooker Chicken Noodle Soup
2-3 lbs boneless skinless chicken breast
7 cups chicken broth
1 tsp salt
1 tsp fresh ground pepper
1 tablespoon tarragon
1 onion, chopped
1/2 bag baby carrots, chopped in 1/3s
3 stalks celery, chopped
8-10 oz noodles, either wide egg noodles or homestyle noodles
1 tub knorr chicken flavoring
Season chicken with salt and pepper, chop vegetables.
Add broth, salt, pepper, tarragon, onion, carrots, celery, chicken and knorr chicken flavoring to pressure cooker. If using homestyle noodles, add noodles also.
Close lid and set to "BEANS/CHILI" mode for 7 minutes.
If using wide egg noodles, cook noodles separately
Once soup has cooked 7 minutes, quick release steam, open lid and break up chicken in pot by using two forks to separate meat.
Add cooked noodles if cooked separately
Salt and pepper to taste.
And to give my readers a little added treat right now you can get an ADDITIONAL 15% OFF this cooker when you use code 15MINT at checkout! Hurry because this code is only good through on the Crock-Pot® Express Crock Multi-Cooker here thru Friday and then this super great deal is gone!
White shirt (sold out, similar one here)
Dark blue jeans
Photos by Arielle Levy
If you guys try out the Crock-Pot® Express Crock Multi-Cooker, will you let me know what you think?! I'd love to know if you like it as much as I do!