To everyone who has been searching for a deal on Tory Burch, today is not just your lucky day, it's basically the BEST DAY EVER! There's a huge sale on sale happening that is just too good to miss. Keep reading for all the details and our top picks from the sale!
Deal details
Right now you can get an EXTRA 25% off Tory Burch sale styles (for up to 60% off) with code EXTRA at checkout. That includes our favorite bags, shoes, clothing, sunnies and more!
Tory Burch Miller Sandals
You all know by now that I REALLY love my Tory Burch Miller Sandals. I even included them in my Eight Summer Closet Staples post. They are extremely comfy, so pretty, and just a bit dressier than your average flip flop without being too dressy – so you really can wear them with a pretty dress, a tee shirt and shorts, or just a swimsuit and coverup.
You can grab them here and here for 40% off with code EXTRA at checkout in 5 different colors for summer. The nude pair of sandals pictured is not included in the deal, but this pair is definitely our pick!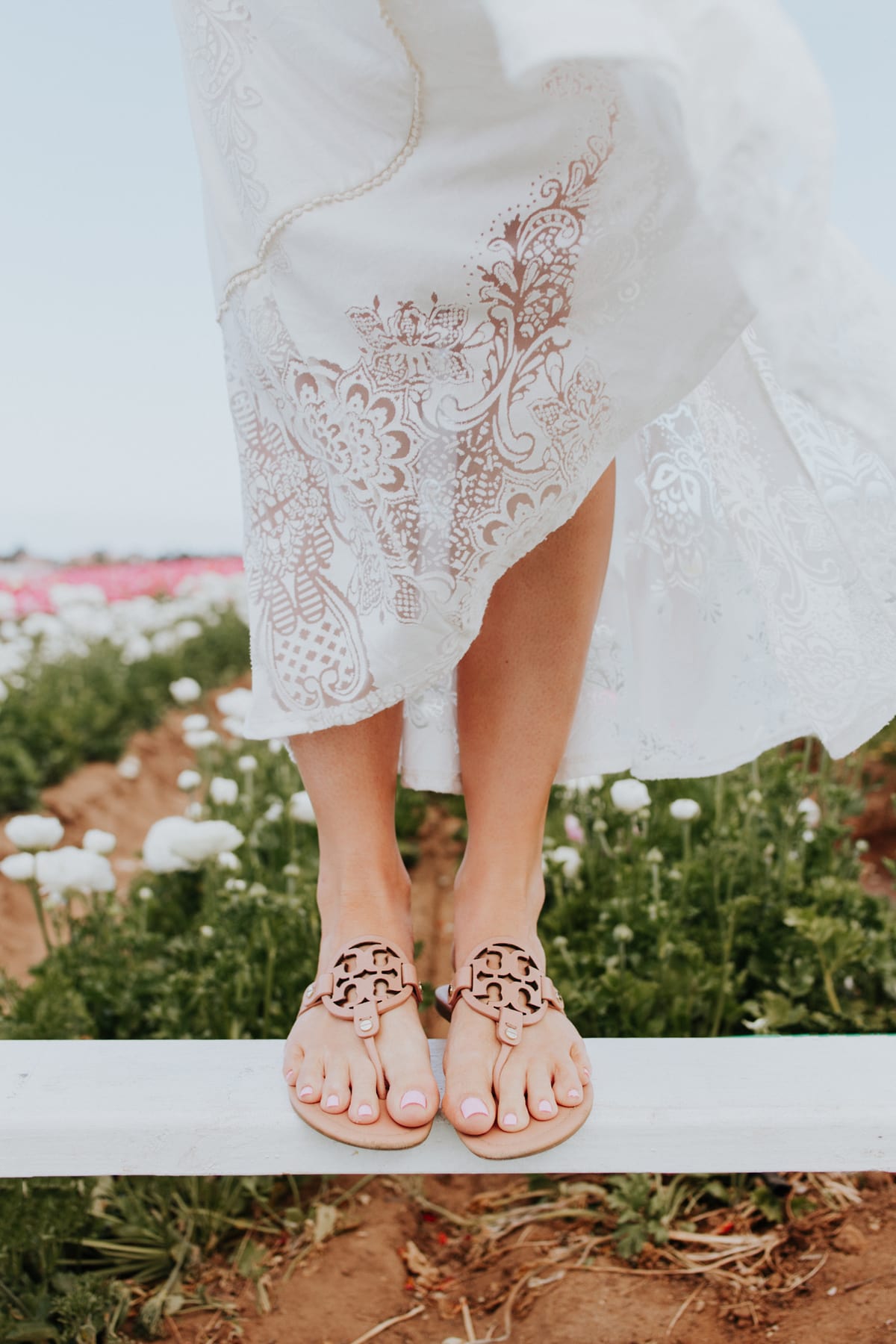 Robinson Tote
The Tory Burch Robinson tote is one of my go-to's for everything. For work, for play, for travel, for mom life. It fits my 15″ laptop in the center zip pocket perfectly and it's large enough to shove just about everything else I could ever dream of in either side.
It's on sale today in the most gorgeous blue for $168 OFF with code EXTRA at checkout!
Robinson Small Tote
This Robinson Small tote is $141 OFF in the cheeriest color! The inside has a ton of compartments so you can carry a tablet or just keep all of your stuff organized, so it's a great choice for an everyday bag. Don't forget to use code EXTRA at checkout.
Don't wait!
This huge Tory Burch Sale goes through June 29, but a lot of these items have a HIGH sell-out risk, so don't wait too long. Shop everything from the huge Tory Burch sale on sale here and be sure to use the code EXTRA to get an extra 25% off at checkout. See our picks from the sale below!