You are totally going to flip, because one of our very most favorite sales is BACK!! Anthropologie is totally spoiling us all and currently offering 20% off each and every item in store and online for Mother's Day weekend!! If you know Anthro then you know these NO EXCLUSIONS sales are super duper rare! And today we've broken down the BEST WAY to take advantage of this sale with a quick-shop guide to make it easy to grab what you really want!
Because these no-exclusions sales are so so rare, the very best and smartest way to take advantage of the sale is to shop Anthropologies' newest arrivals. Everything at Anthro eventually goes on sale, BUT often the very cutest stuff sells out (or sells out in your size) waaaaaaaay before it has a chance to go on sale! So this discount is a great way to buy the newest, cutest thing AND get a deal on it!
This gray tee dress is THE pajama dress of Summer 2019. I've been proclaiming my undying love for the pajama dress for years now. So don't. Stop. Me. Now. And if you're new to the pajama dress, it's basically the "it" dress I find of the season that feels like you're wearing pajamas but still looks like a cute dress. Heaven on earth basically.
This dress is insanely comfy, buttery soft and lightweight. Seriously. The single less than stellar review the dress got was because it was too soft. Is that even a thing? Not in MY world!!
I have so many heart eyes for the little ruffle on the bottom and on the sleeves of this dress! I think it's very flattering and LOVE that it can be dressed up or down super easily. That's a MAJOR pajama dress win!
I dressed it down with these basic easy, breezy (and SUPER affordable) sandals that were featured in this post, but you could also totally dress it up with some wedges or heels and some jewelry!
This dress comes in 4 really cute colors and is regularly just UNDER $100. With the non-exclusions discount you can score all this silky soft summer goodness for $78! (reg $98)
This is absolutely a dress I would buy in more than one color, because it's such a no brainer. You can wear it literally almost anywhere and everywhere!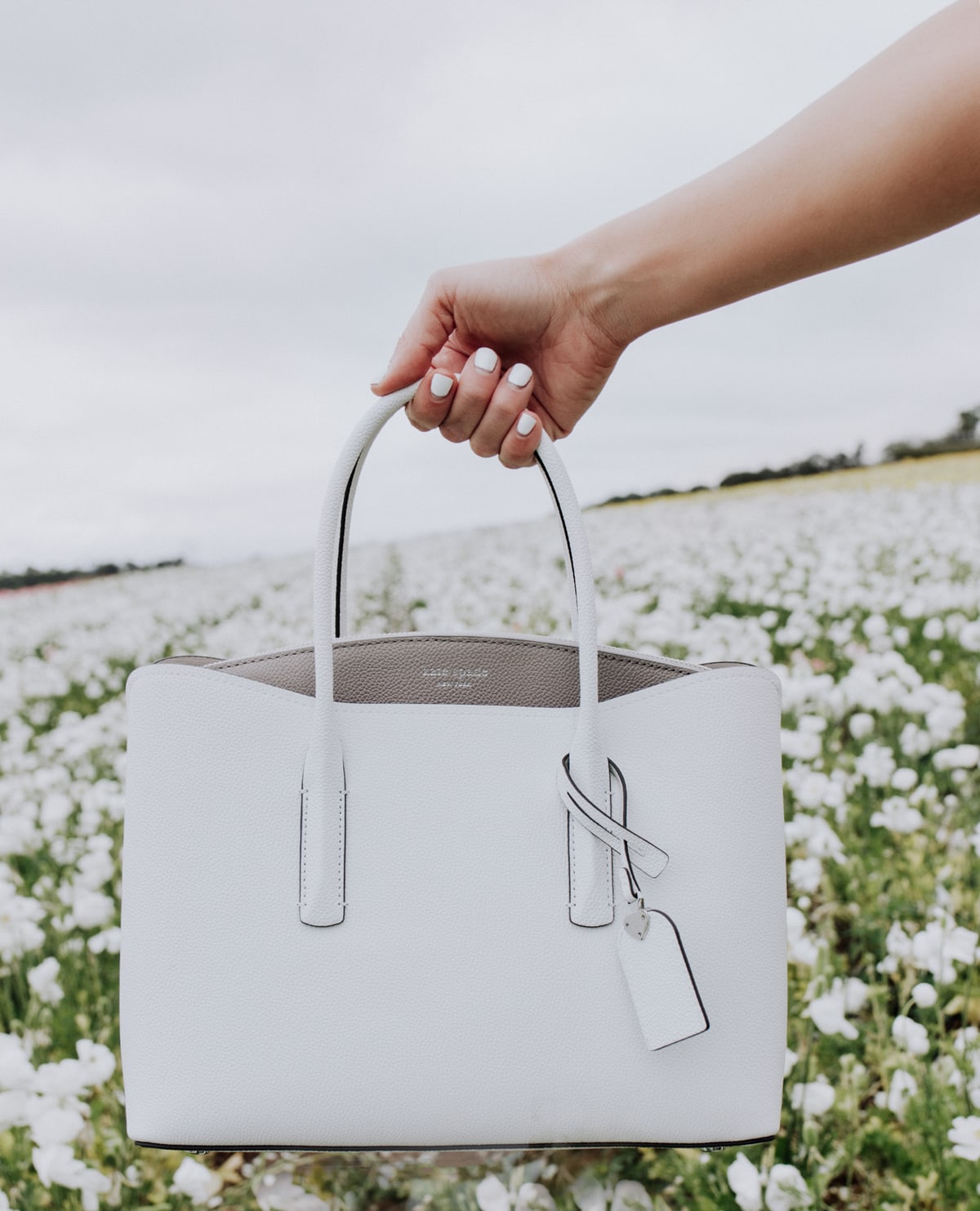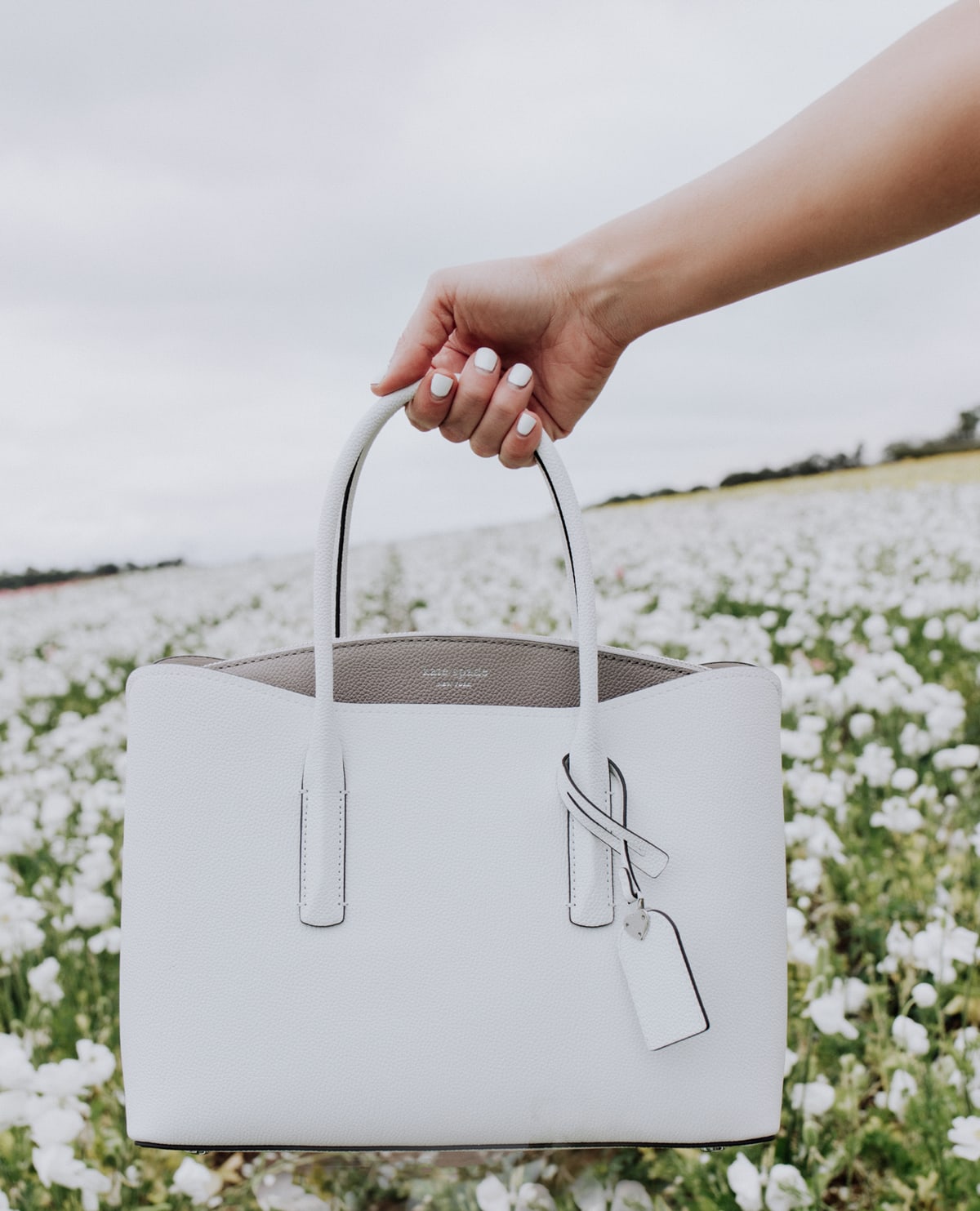 I have been wanting a white bag for like EVER and this Kate Spade satchel is all that and a bag of chips-which would totally fit in this bag by the way! It's the perfect medium sized bag that fits all the essentials without being ginormous!
It would make a great date night or girl's night bag or a running errands bag when you don't need to be Mary Poppins, but a clutch definitely won't cut it! Because it's Kate Spade you know it's super high quality and super well made so plan on seeing a lot of this one this summer!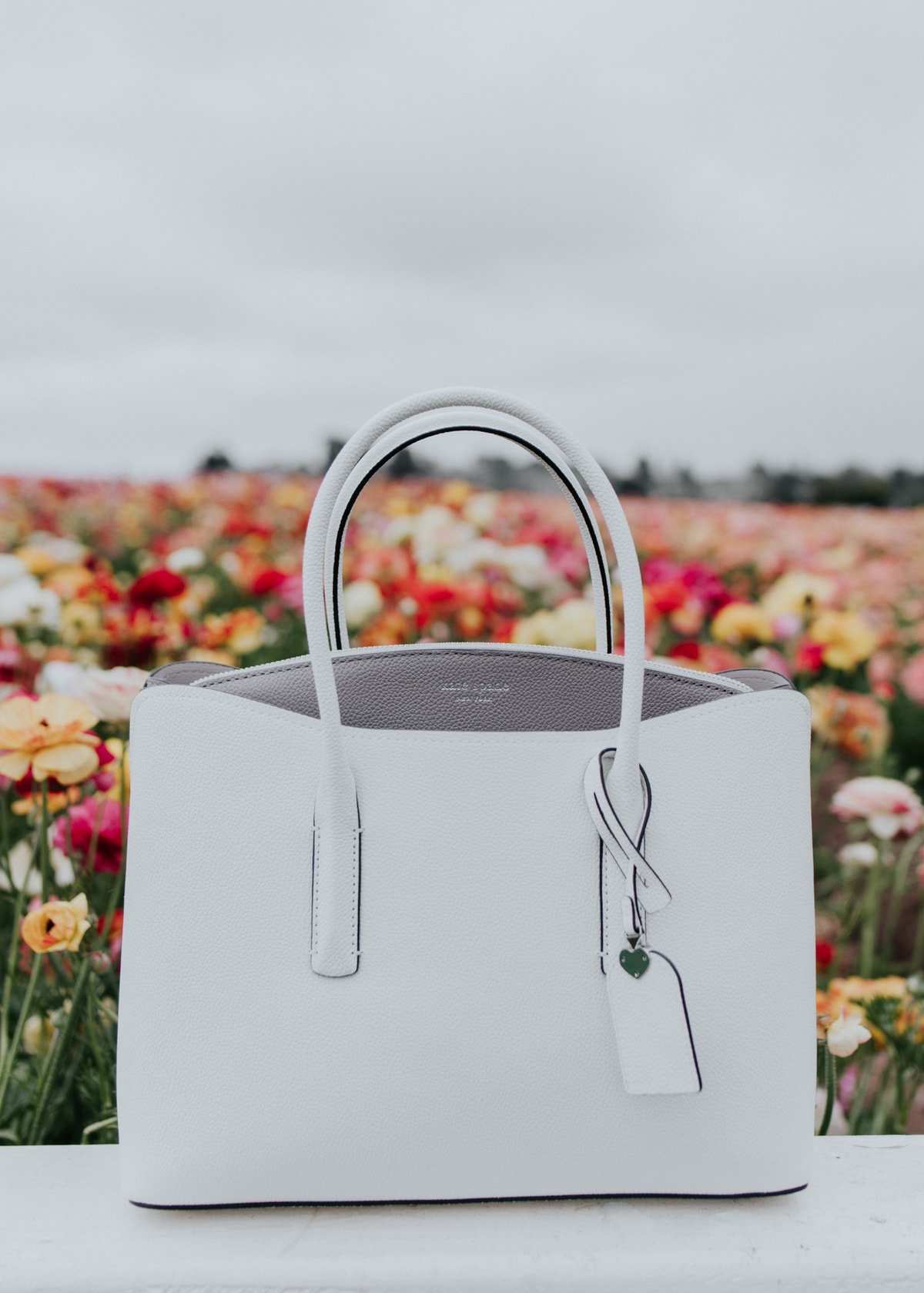 I have so much love for this satchel that it was included in my most recent Send This To Your Spouse gift guide. It's that good!
Ruffle pajama dress – 20% off this weekend!
White satchel
Brown sandals – 40% off!
Photos by Arielle Levy
We rounded up all our current favorites from Anthro's new arrivals that we're adding to our cart during this site-wide, no-exclusions sale!
These sales are also a super great time to double down on savings and work a little sale on sale magic so we also rounded up some sale section favorites too!
This site-wide discount is automatically reflected at checkout. No code needed. Happy shopping!!