You know what happens when your kids get older? They want to choose their OWN Halloween costumes! After years of family Halloween costumes, this year I prepped myself for variations of pink, sparkles, and tutus when Anabelle stopped me in my tracks: She wanted to do a family Star Wars theme! I was immediately on board, although fully aware that 1. my girls are scared of Star Wars and 2. they have never seen any of the movies. BUT. We are huge DISNEY fans and the excitement around their new Star Wars land has been electric! AND Neil can make the Chewy sound (hidden talent for the win!)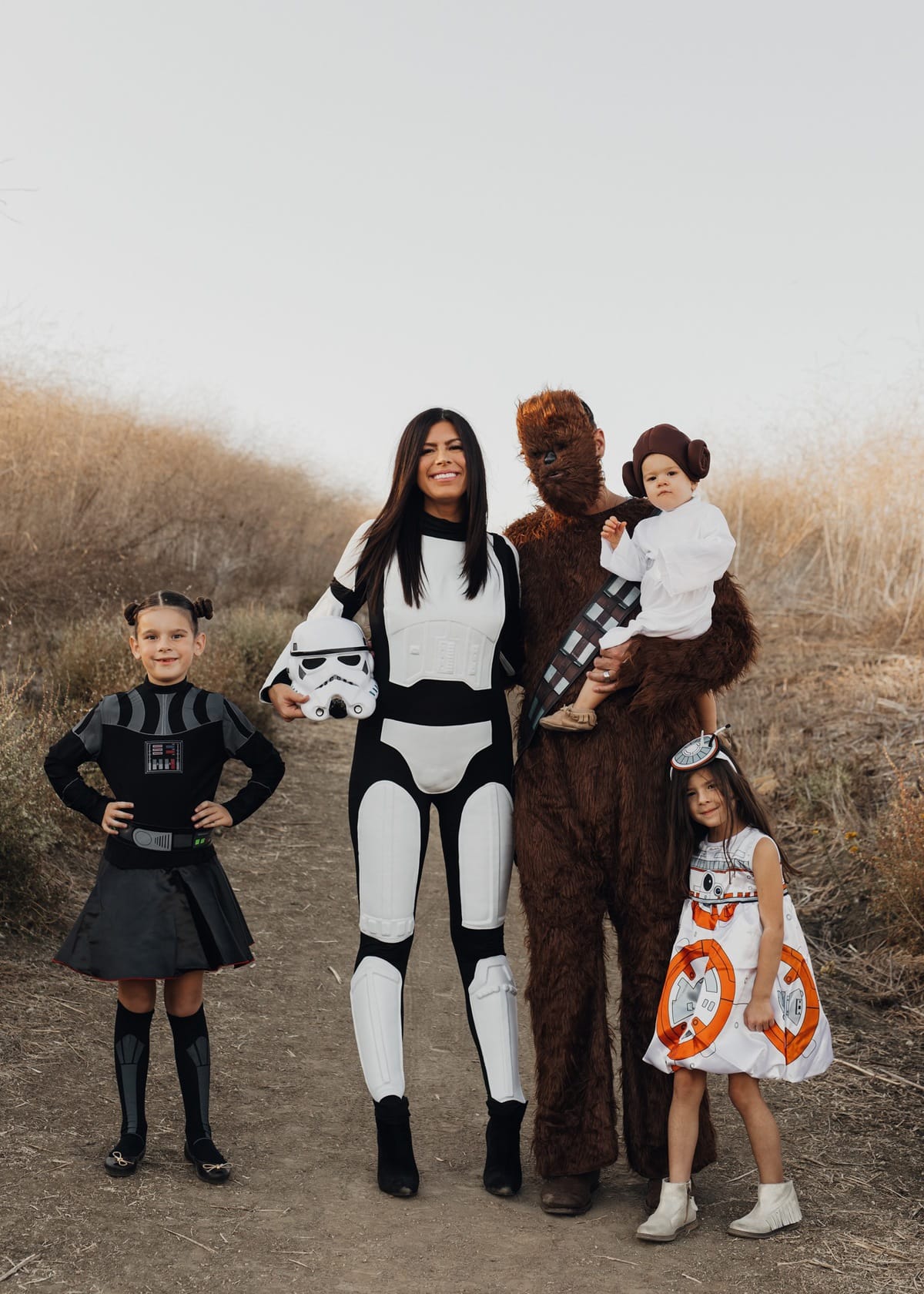 Great costumes, free shipping
Since we all know that I am an Amazon Prime Mom (has anyone trademarked that yet??), it was SO important for me to get the costumes easily and quickly! SHIP ME ALL THE THINGS. There's nothing more satisfying than getting everything you need right at your doorstep; that's why my first online stop is always Amazon. And with these family Halloween costumes, Amazon didn't let me down!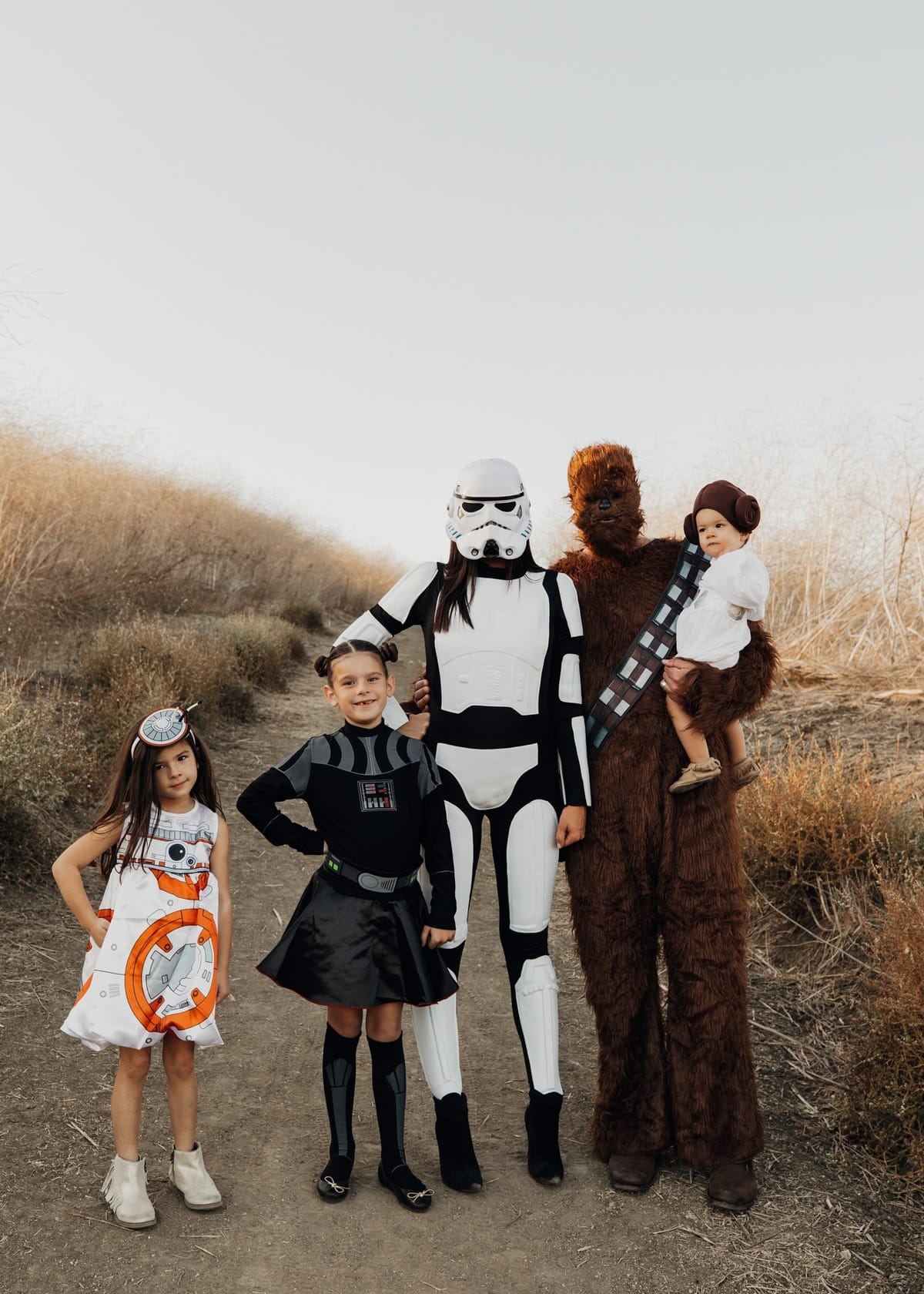 Neil as Chewbacca
This XL-sized Chewbacca costume is perfect for Neil! Our girls get a kick out of it whenever he puts it on and our dog, Winnie, barks like Neil is his 6'4″ man-animal nemesis!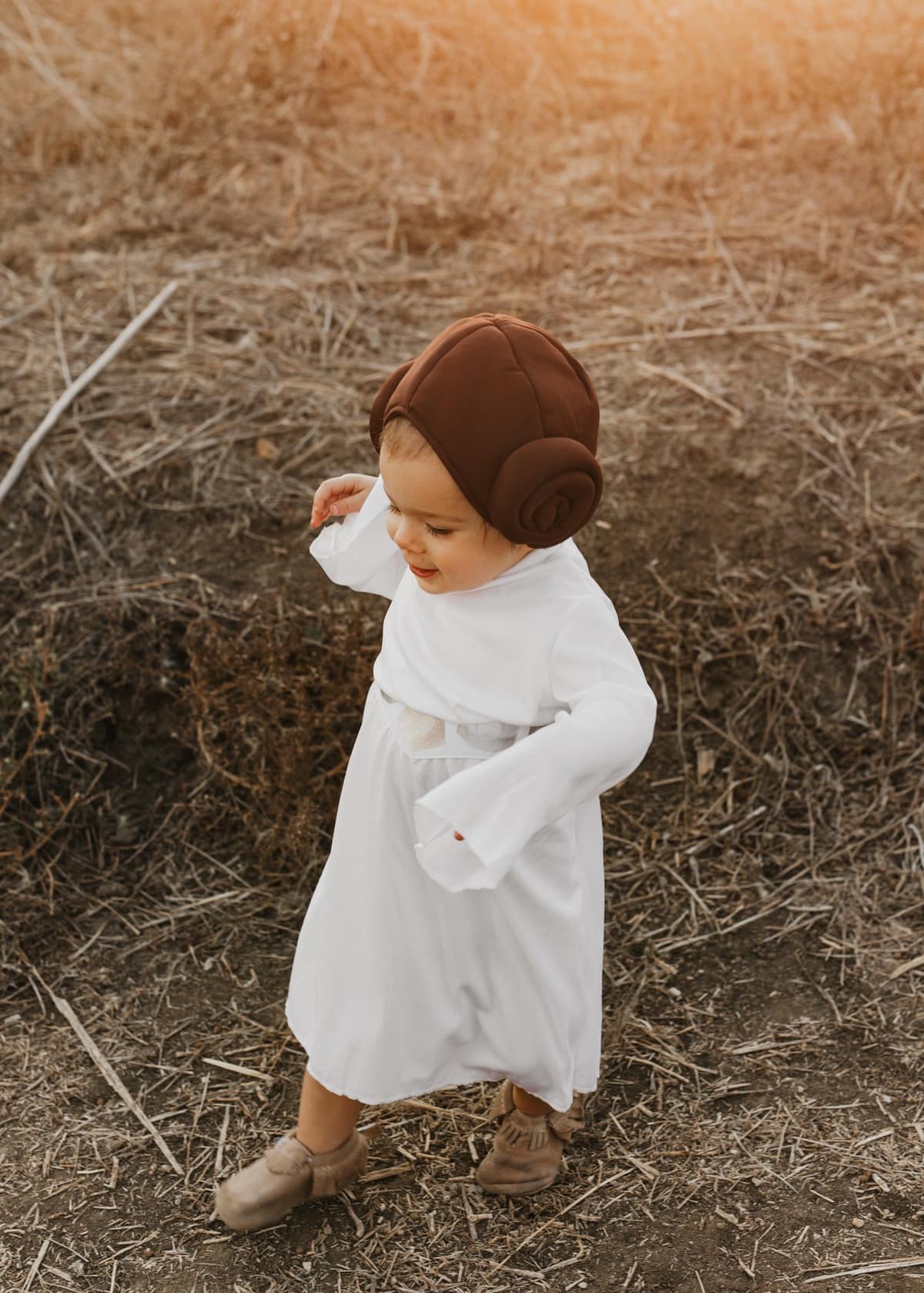 Millie as Princess Leia
Let's just all agree that Millie stole the show! There are few things more precious than a baby Princess Leia amiright?! I could tell Millie felt so pretty in this costume because she totally kept the hat on and LOVED all the attention!! Every Halloween when we have a toddler we ALWAYS do Freshly Picked Moccs for their shoes. A big prerequisite for my kids' costumes is that their shoes must be comfortable, and Freshly Picked fits the bill every time.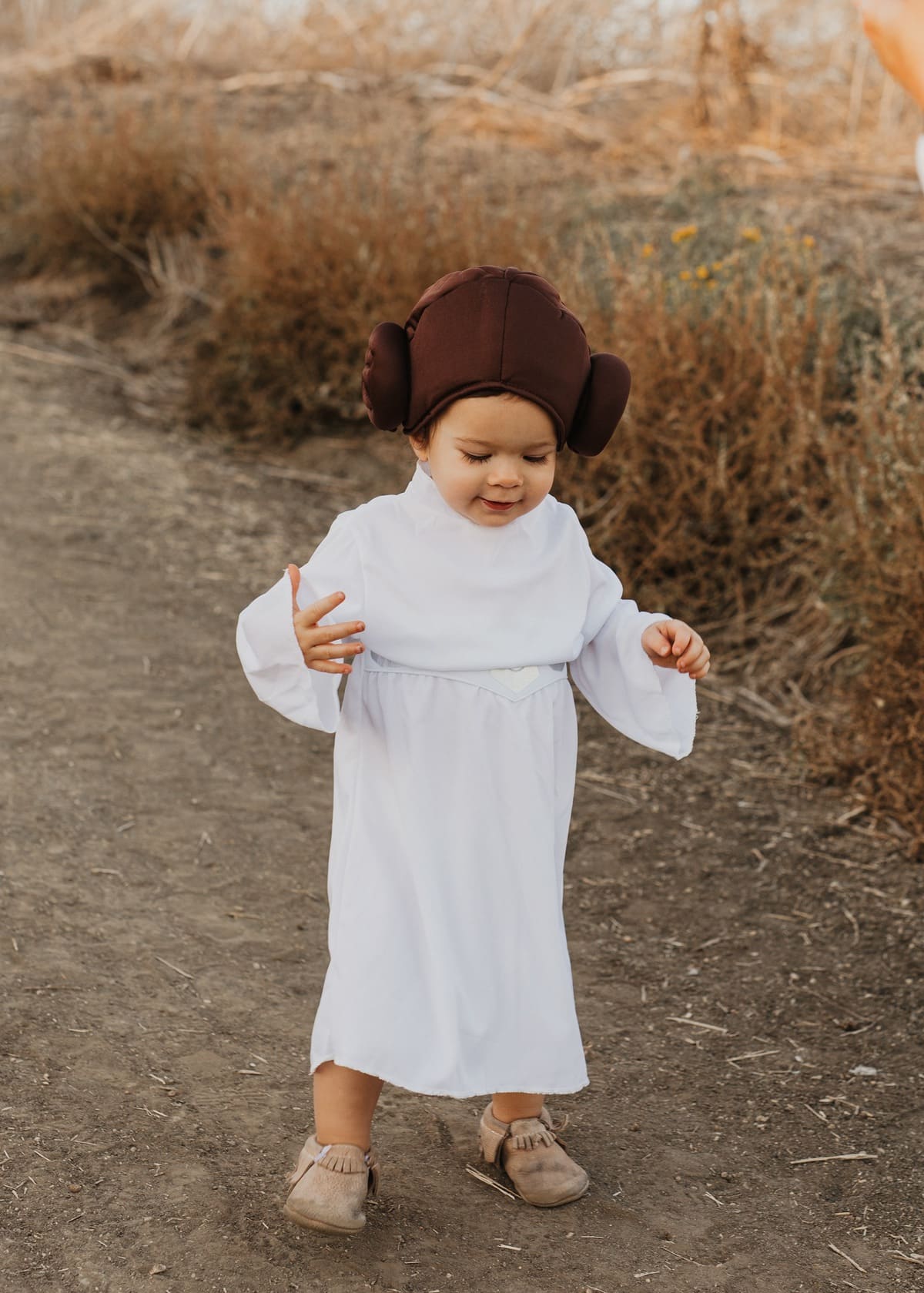 Lyla as BB-8
This bubble BB-8 dress absolutely KILLS me!!! It fits right along with Lyla's bubbly zest for life! She wanted to finish the look with her hair down and the mask, and I love that she knows exactly what she wants!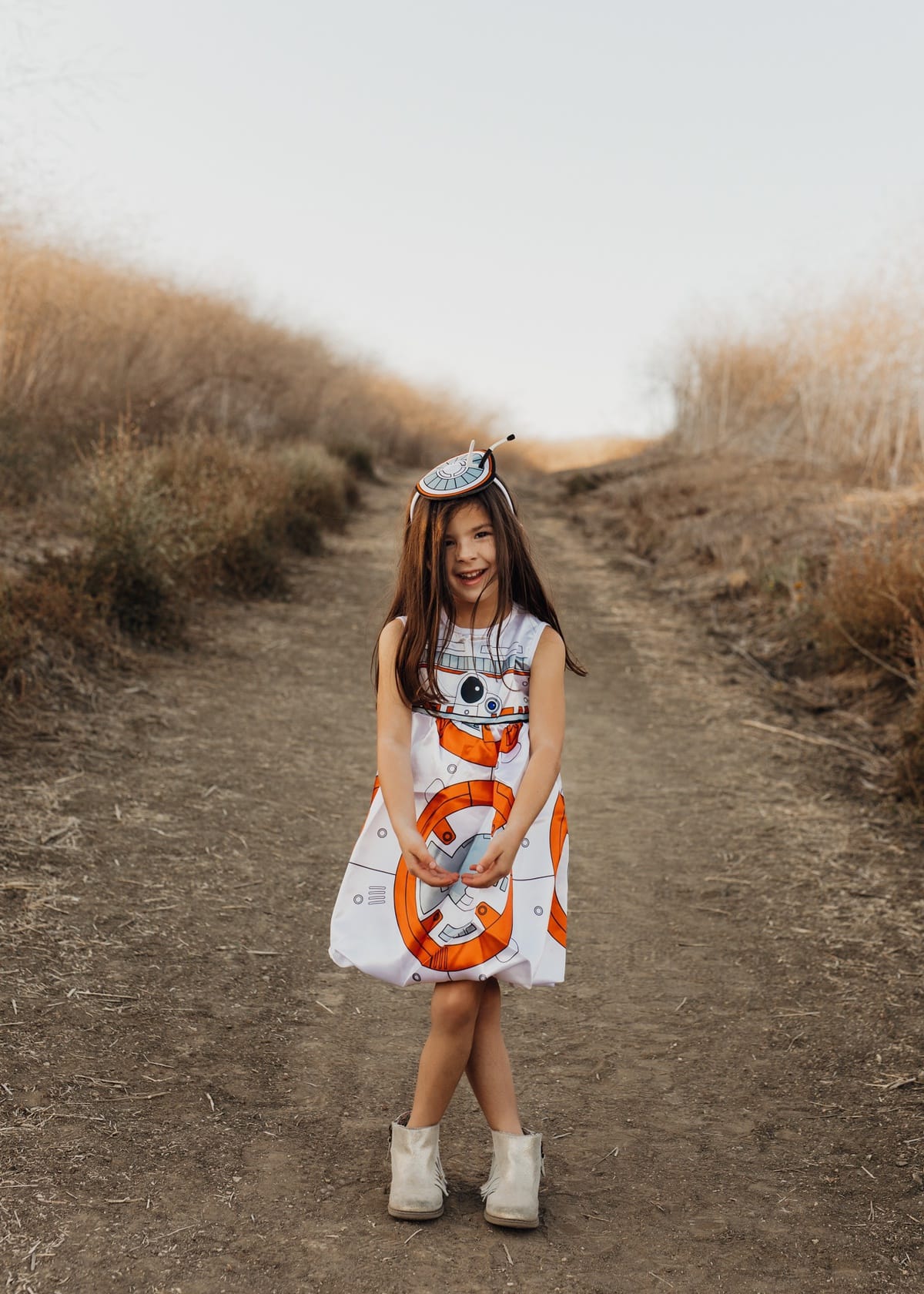 Anabelle as Darth Vader
Anabelle wanted to be Darth Vader! Ever her mother's daughter, she had envisioned the hairstyle to go along with the costume and she was thrilled to sport SPACE BUNS! This costume totally fits with Ani's sassy personality and I loved this girl version of Darth!
Corrine as a Storm Trooper
My girls loved the idea of me being a Storm Trooper (who runs the world? GIRLS!) Luckily, the costume was both comfortable and true to size so it was easy to throw on some black booties and call it good!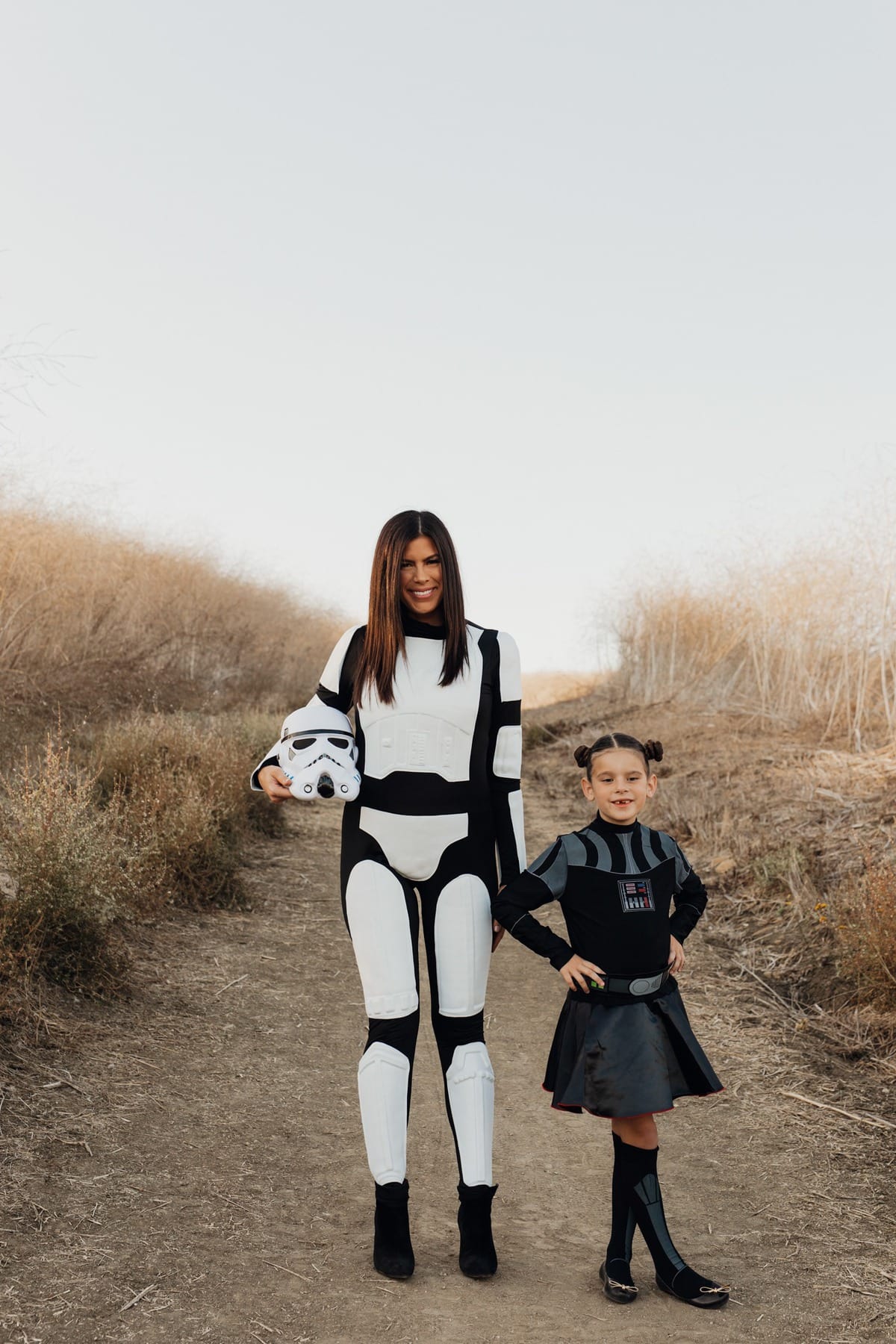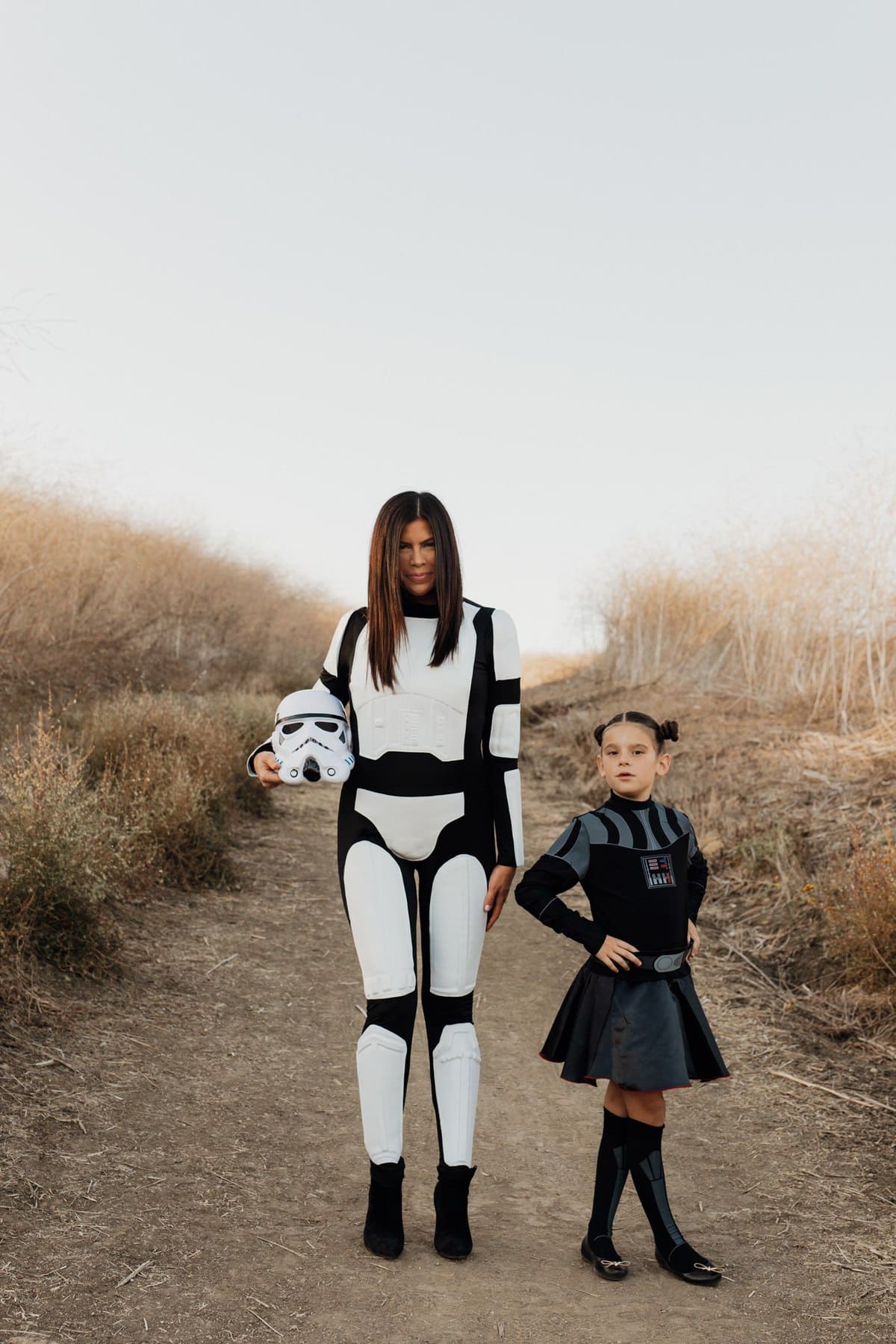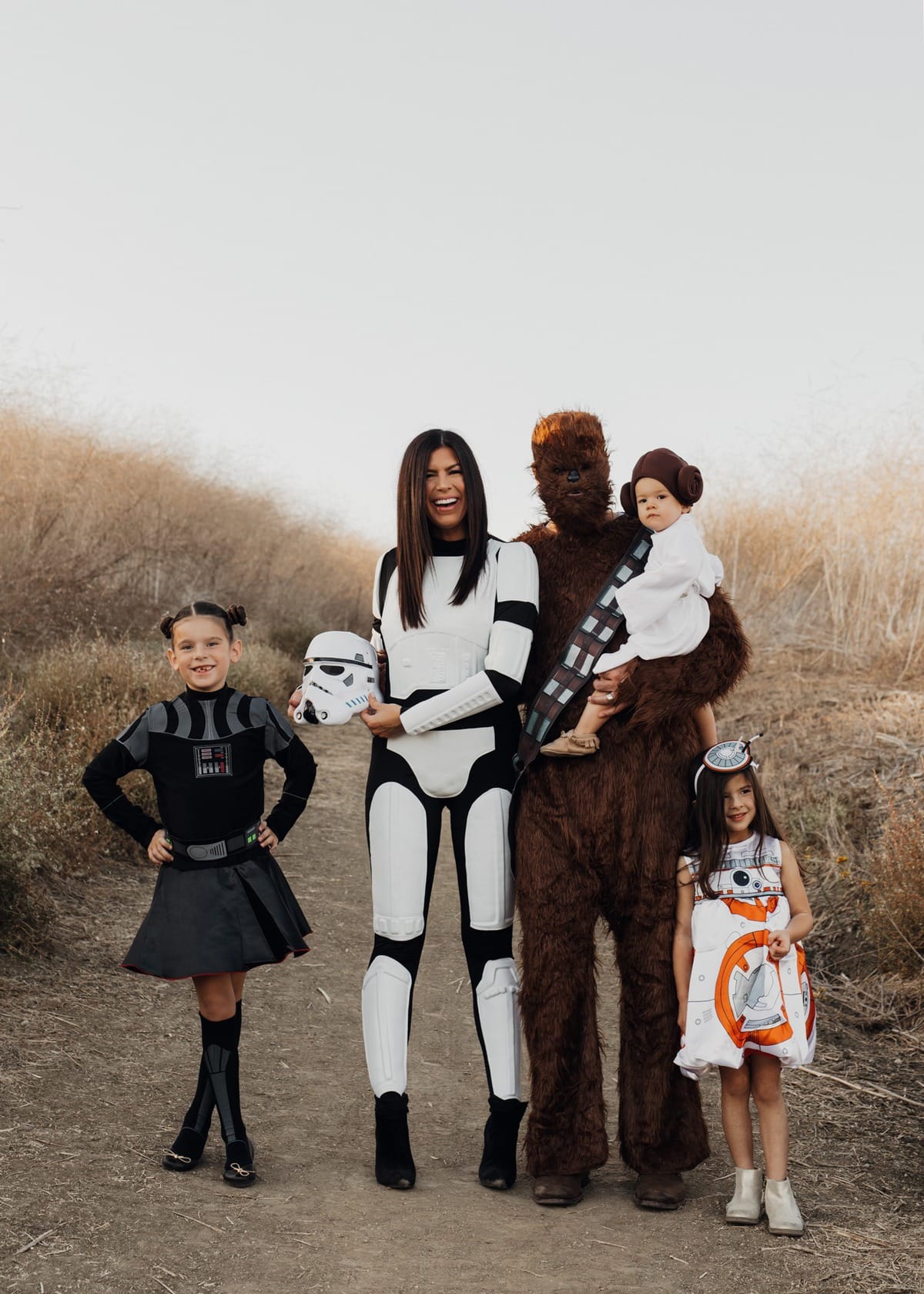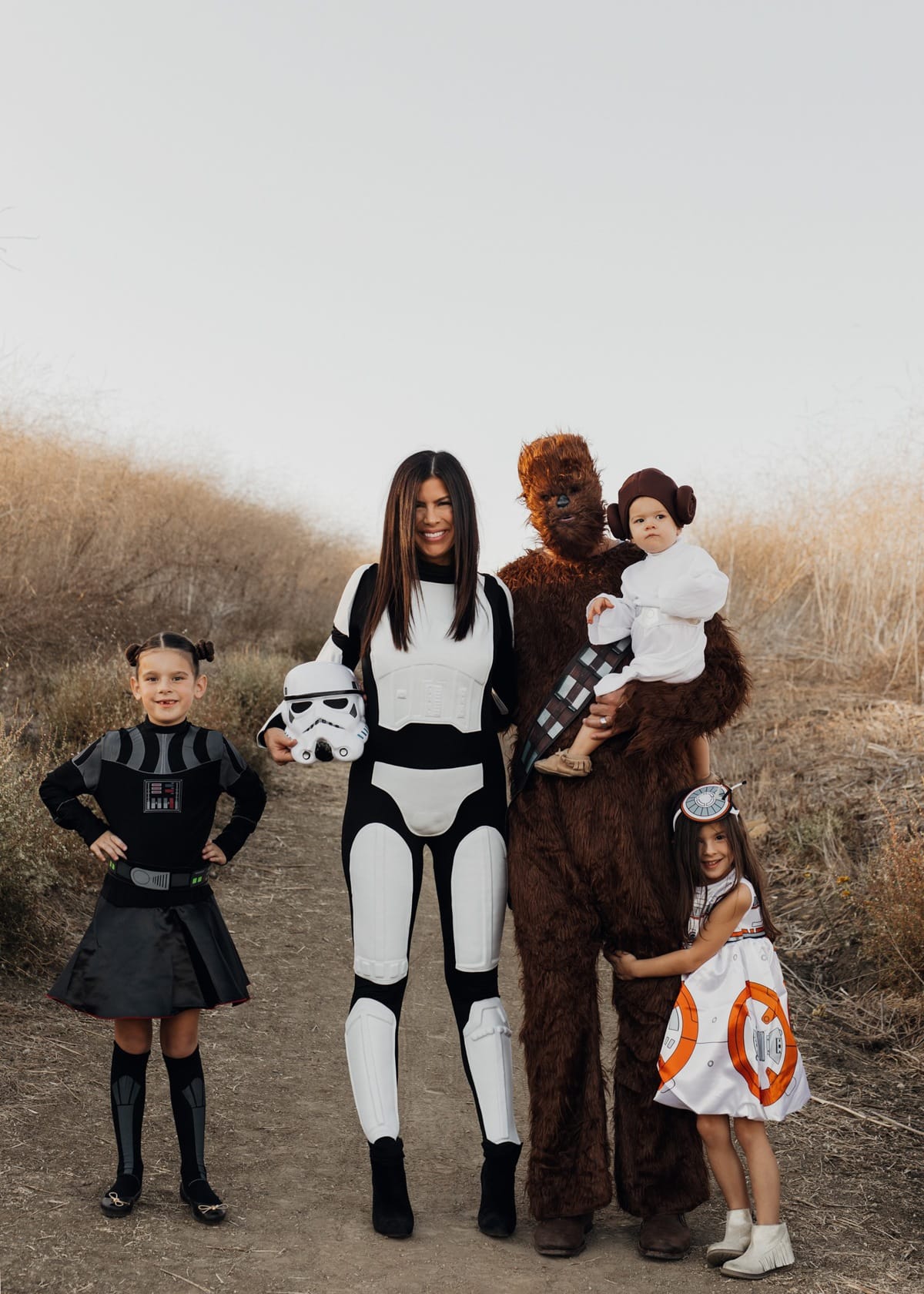 Corrine – Female Stormtrooper
Neil – Chewbacca
Ani – Darth Vader
Lyla – BB-8
Millie – Princess Leia
Millie's shoes
Photos by Arielle Levy
Express yourself!
Who says a family of females can't get in on the Star Wars frenzy?! I love that we were able to have fun with this family halloween costume theme, and that my girls feel powerful enough to be WHATEVER they want!!