This is a Sponsored post written by me on behalf of BAND-AID® Brand for SocialSpark. All opinions are 100% mine.
You know as a mom you learn some pretty weird stuff. like if you have a little girl, even if she's two, you think a plain bandaid will be just as good as a character bandaid. nope. not even close.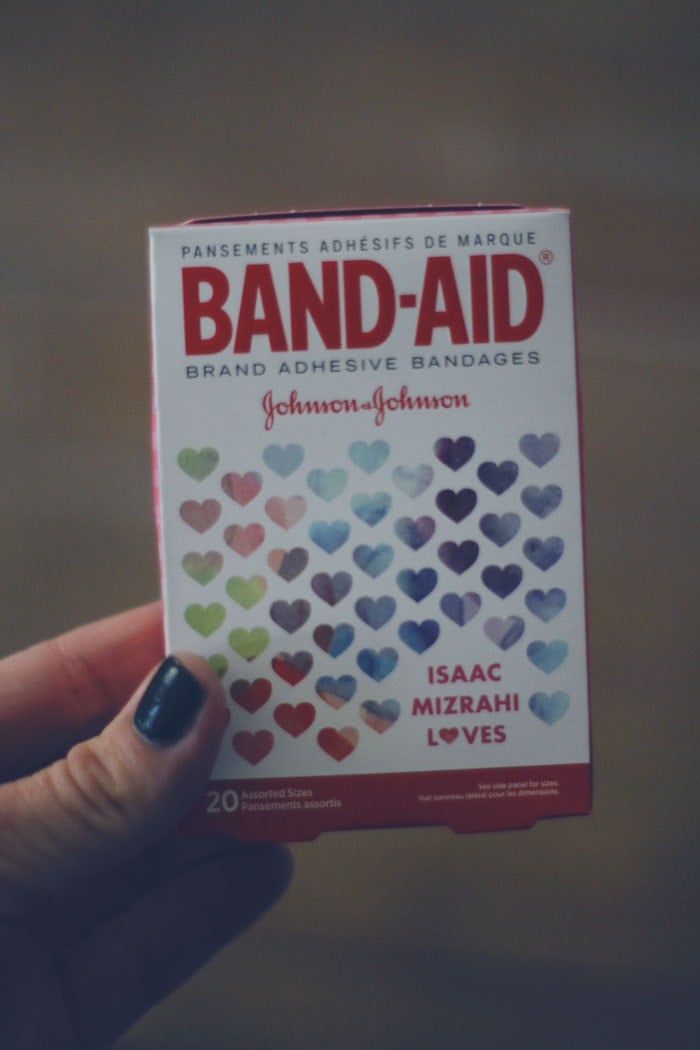 This little two year old i'm referencing is already picky and totally notices things like what color a Band-Aid® Brand bandage is. heck she can even name almost all her colors now! and let's be honest. i'm a total girly girl and i always like bandaids that are cute rather than just the boring flesh toned ones. but sometimes a strawberry shortcake bandaid is a little juvenile for an adult. SO i was pretty stoked when BAND-AID®  Brand wanted to partner with me to talk about their collaboration with Isaac Mizrahi to make super cute bandaids, for girls of all ages. or guys, if you're into that sort of thing 😉
This particular pack has an adorable assortment of flowers, hearts, watercolors, stripes, etc.
So the other day when my ani came in crying after playing outside, and i realized it was because her blister was rubbing on her shoes (the one she got because her mean mom made her wear a brand new pair of shoes to church that weren't broken in!), i pulled out the box of cutest Band-Aid® Brand bandages ever and crossed my fingers that she would be so distracted by their cuteness that she'd let me slap one on her owie.
To my relief she totally bought into it! she loved the bright pink and kept saying "pink! pink!" through her tears and runny nose. and yes i'm wearing sweats and my hair is in a pony. that's real life peeps.
You can grab yourself the cutest BAND-AID®  Brand box with Isaac Mizrahi prints too, at  Walgreens for $2.99!