Quick Version: Just in time for back to school – take up to 25% off rarely discounted Crocs (including the actually cute colors) HERE!
Have you heard…? Crocs are BACK and IN and right now, and today you can get them up to 25% OFF!! They're the perfect shoe for back to school and for everyone in your family! If you pair them with the right things, they look cute and they look super cute on little kids, too! But most of all, they're so incredibly, insanely comfy that you won't even care if anyone else thinks they're ugly. They're next level comfort, and if you wanna talk about a unicorn shoe, THIS IS IT.

PS: sometimes it feels like when these sales come up the really classic + cute colors that you'd get a TON of use out aren't included, but NOT TODAY! Even the cutest, more classic colors are also 25% off today so don't miss this super rare sale – just in time for back to school!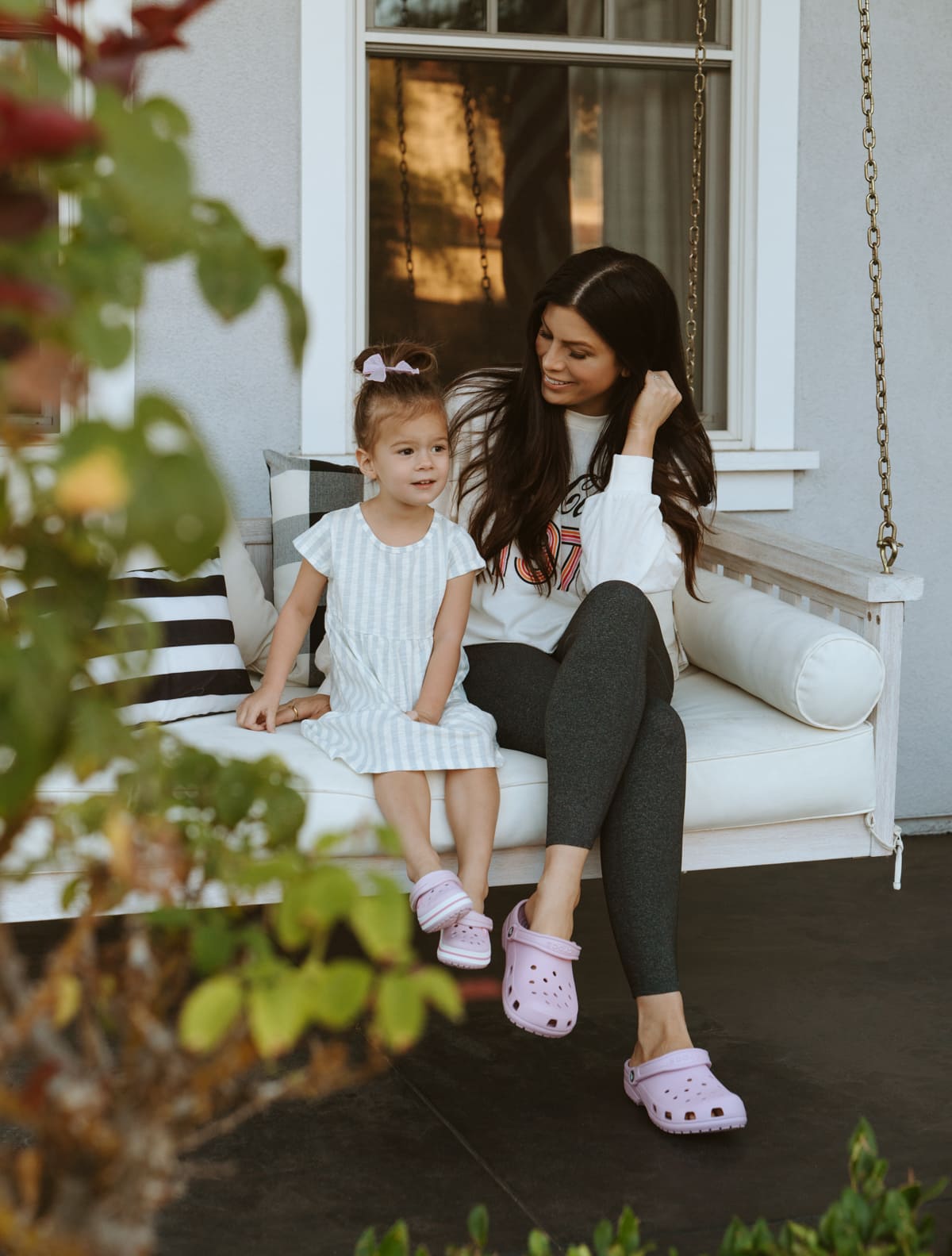 In a hurry? Jump straight to the deals below!

How to get the DEAL:
Right now you can get Crocs on sale up to 25% off HERE for men, women, and kids! These are RARELY discounted styles, so these are definitely a high sellout risk. Sizes are already going fast, so add to cart ASAP!
This is a seriously insane deal, because it's super rare to find Crocs on sale, even for a small discount, so this deal is HUGE!!!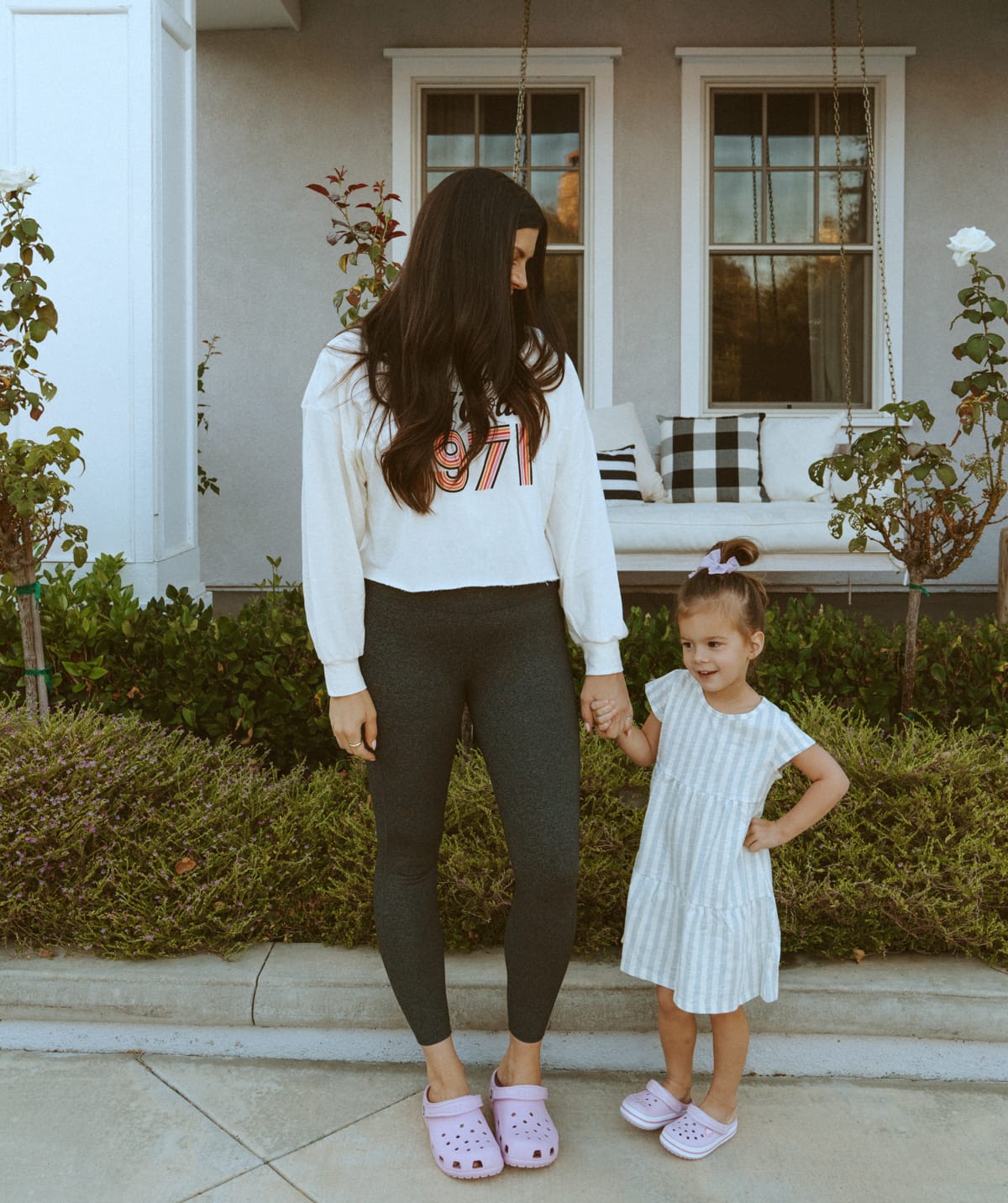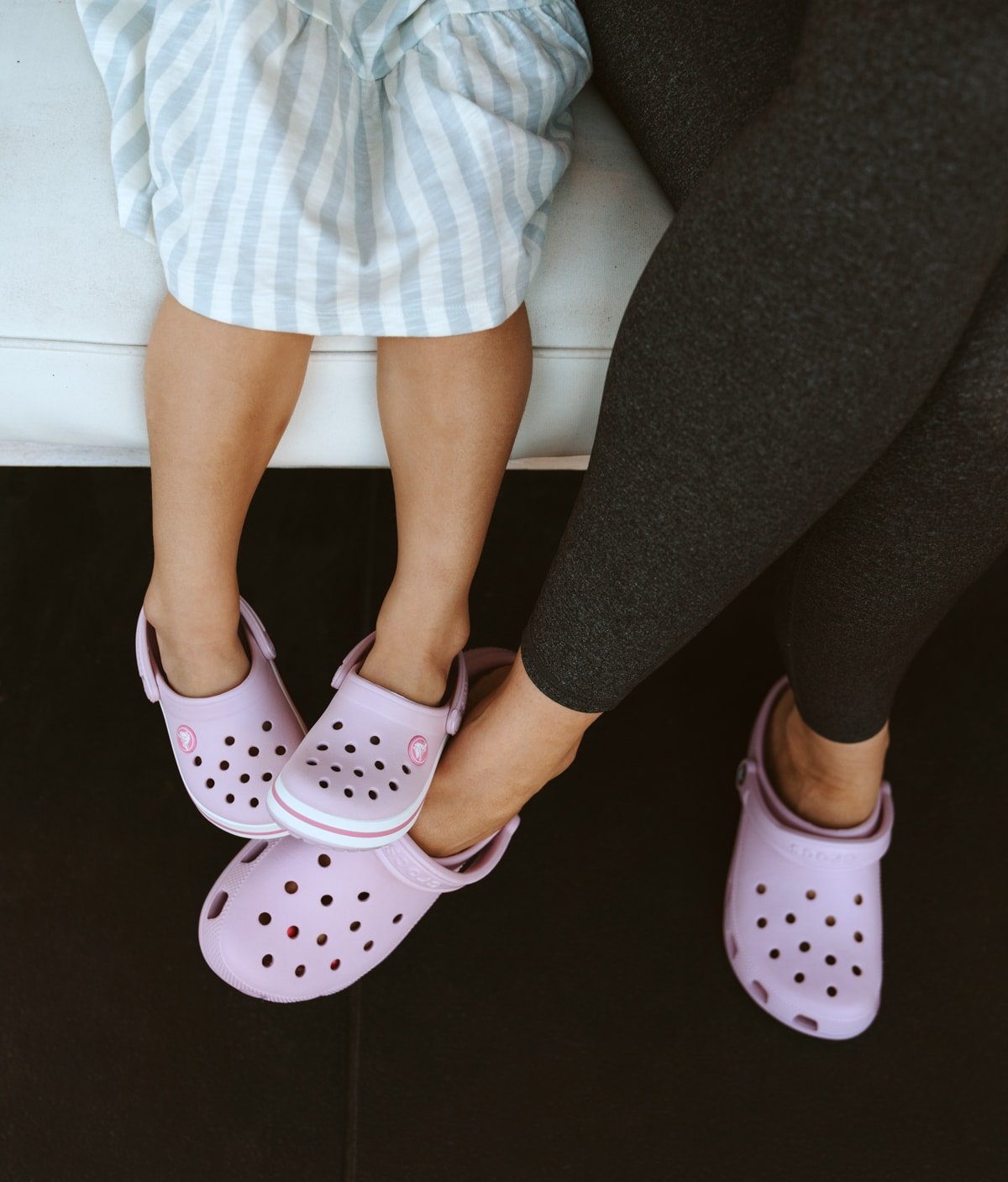 Why Crocs are so popular:
You can wear them right out of the box and they won't give you blisters.
They weigh nothing – literally the lightest shoe ever.
They won't set off the alarm while going through TSA pre-check in an airport because they don't have any metal (you'd be surprised by how many shoes you own that have metal in them!!!)
They're indestructible. In fact, Neil's philosophy on why they went out of style the past several years and now they're back is because it took THAT many years for people's Crocs to wear out before they needed to buy new ones. Probably true!!
They come in tonsssss of different colors.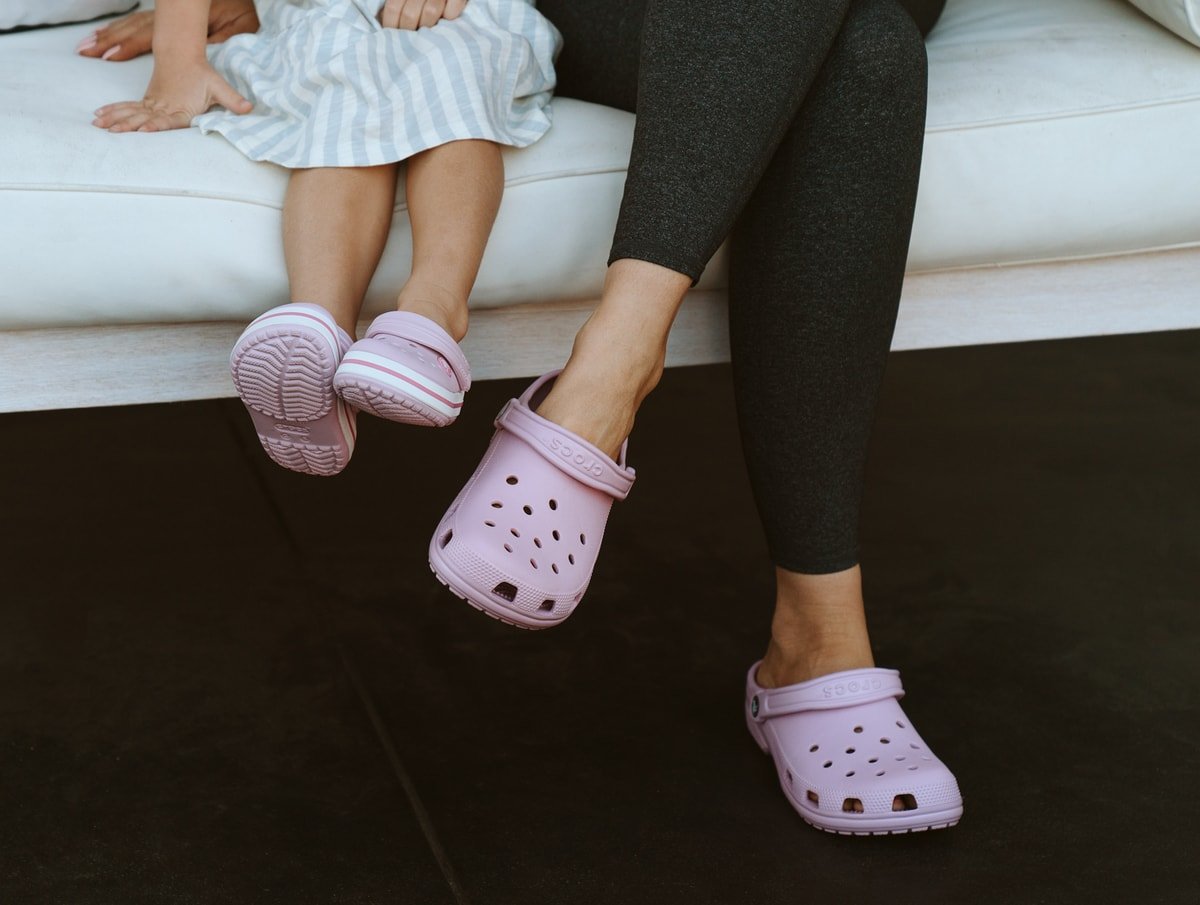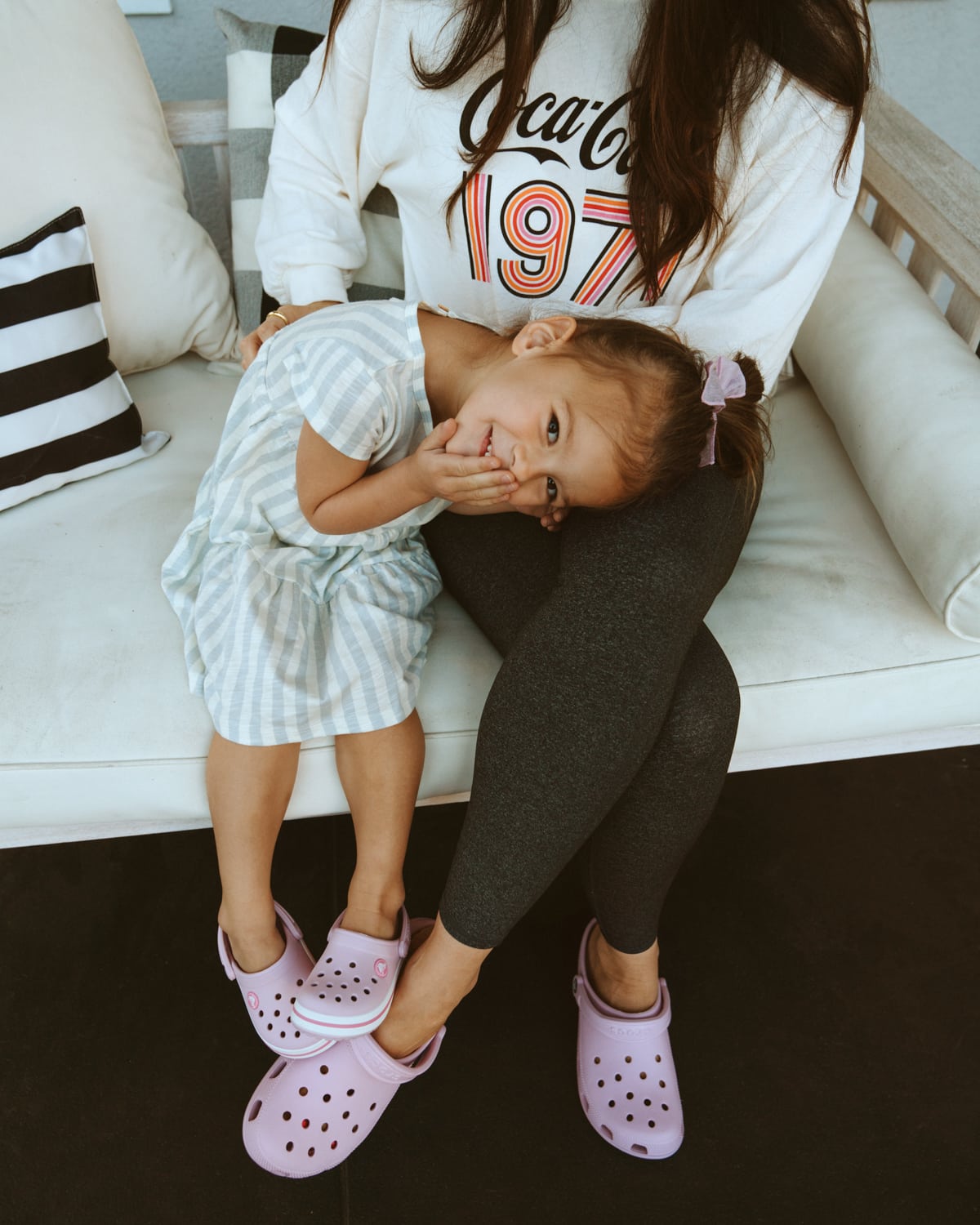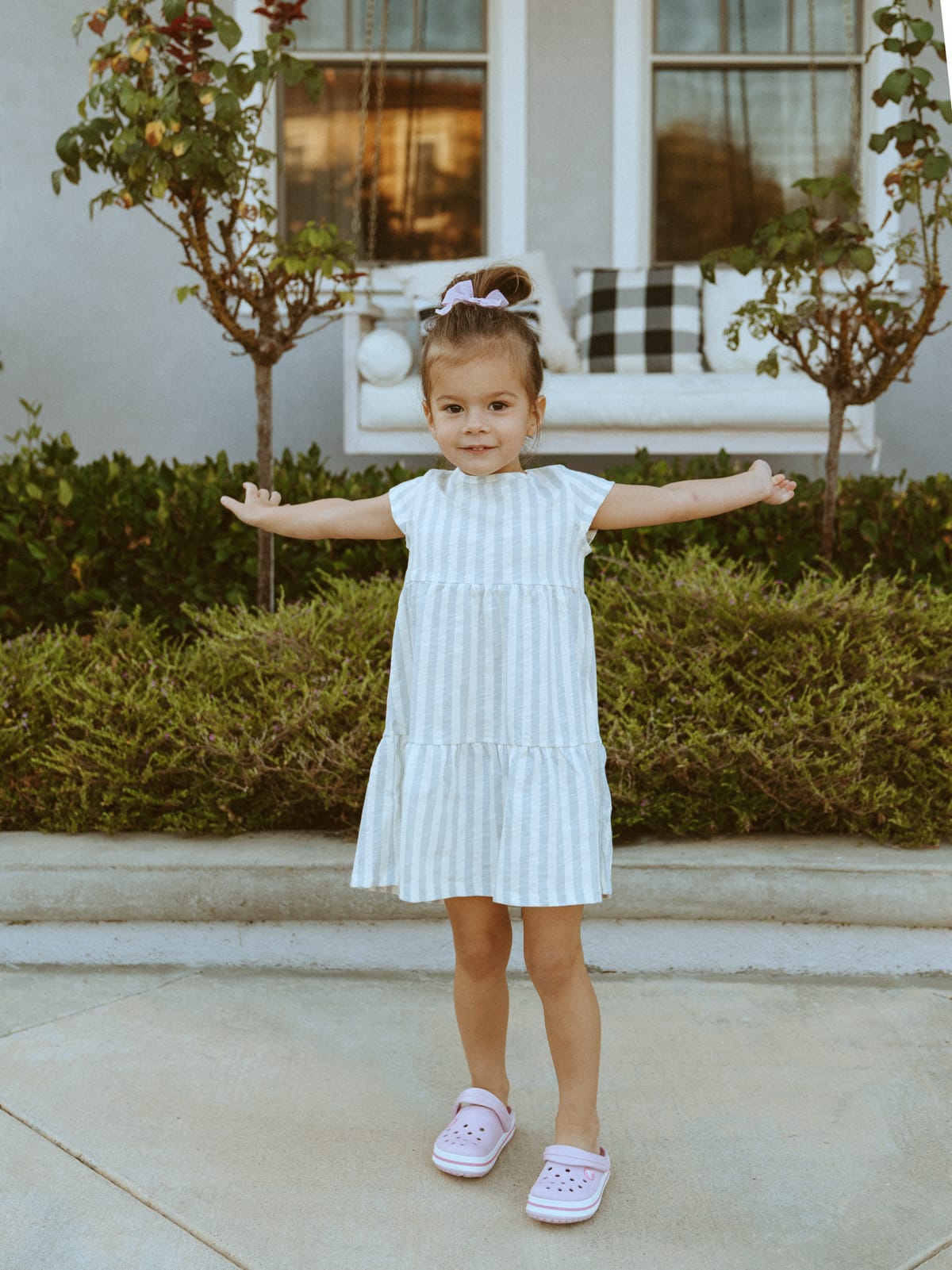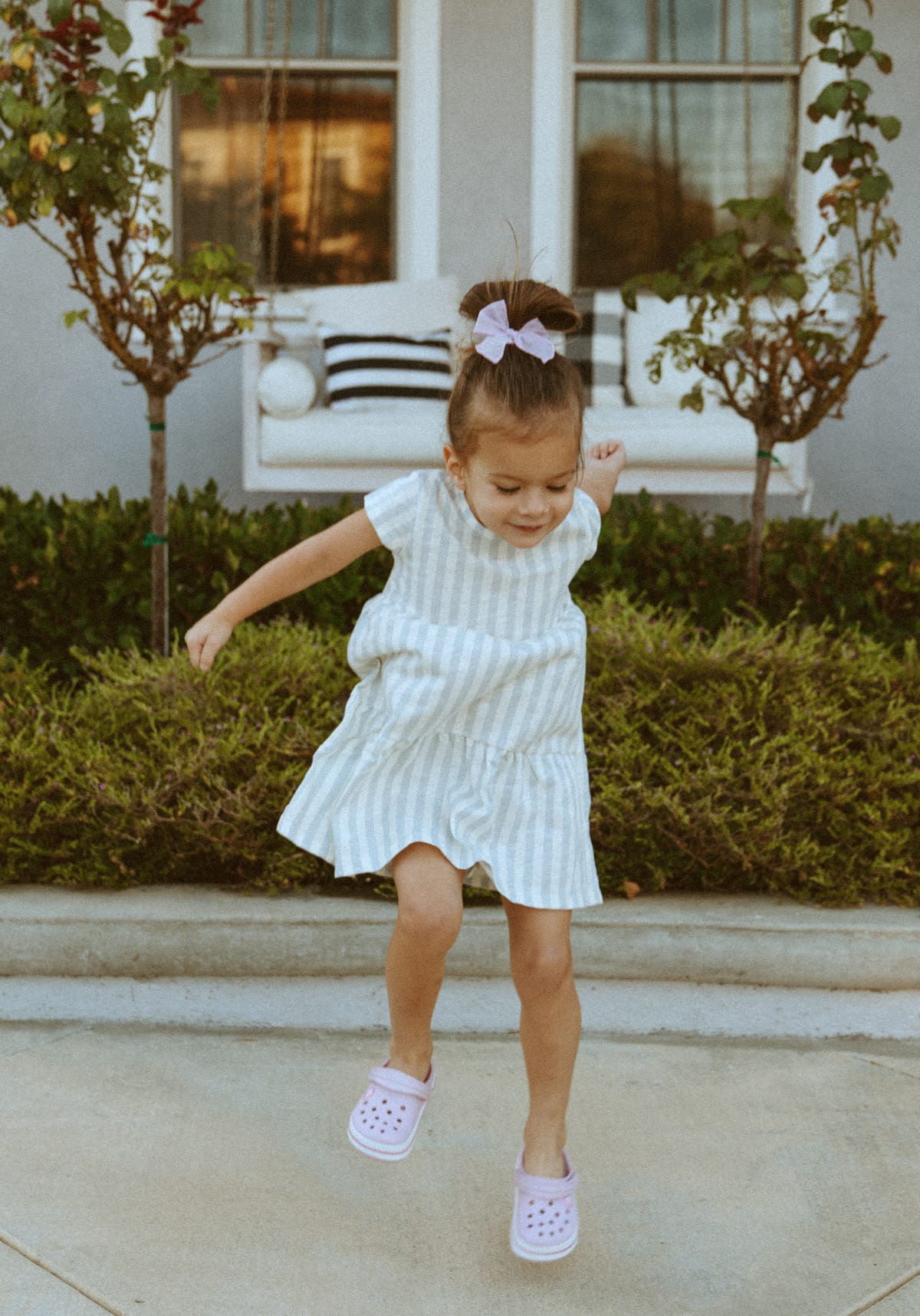 Millie especially loves her Crocs. She was realllllly excited to get this cute pink pair. These shoes are just great for any kids at the stage where they're extremely insistent on putting shoes on by themselves (and you know the tantrums that come if they can't). Crocs win because they're super easy for kids to put on, which means your littles are happy and everyone's happy!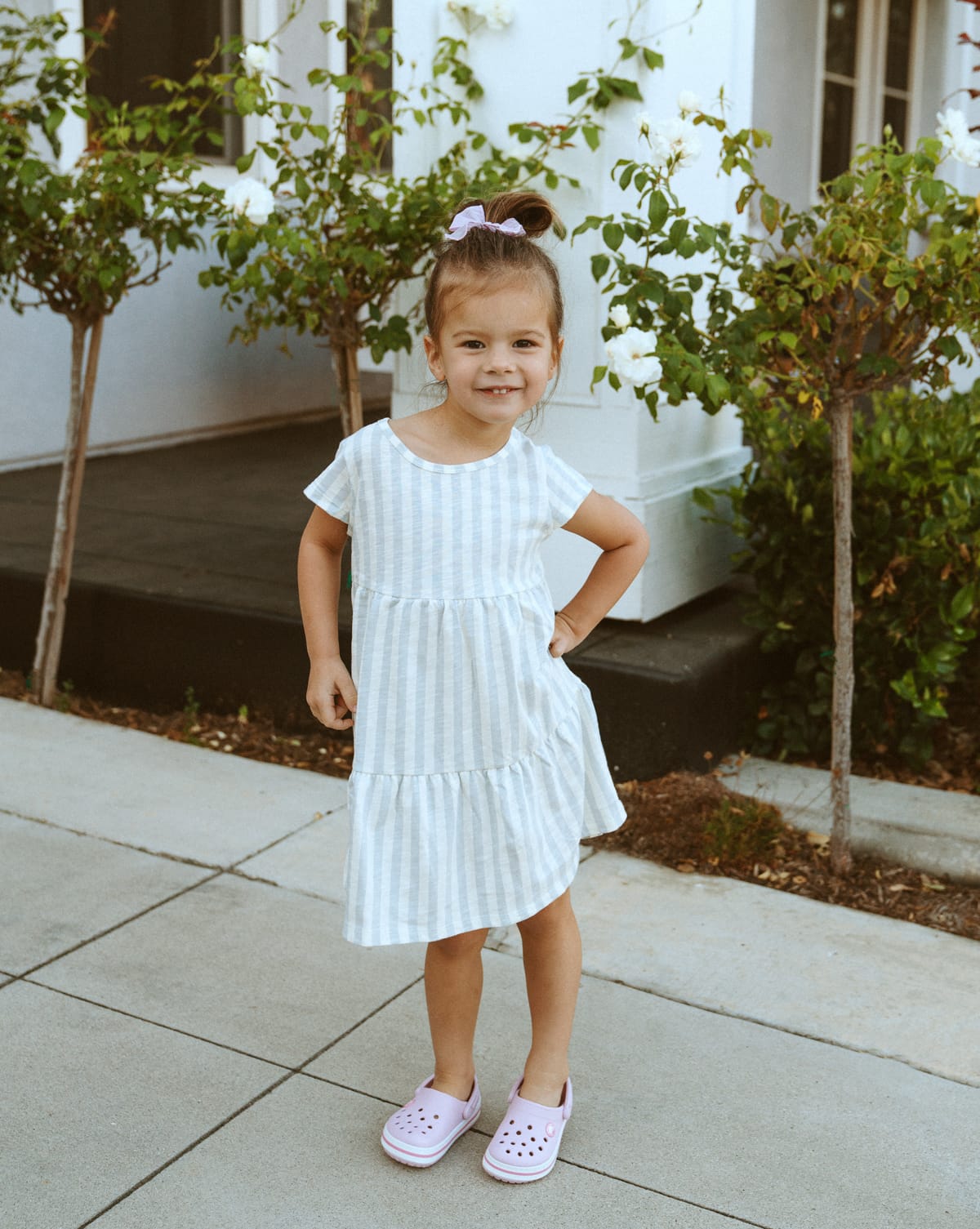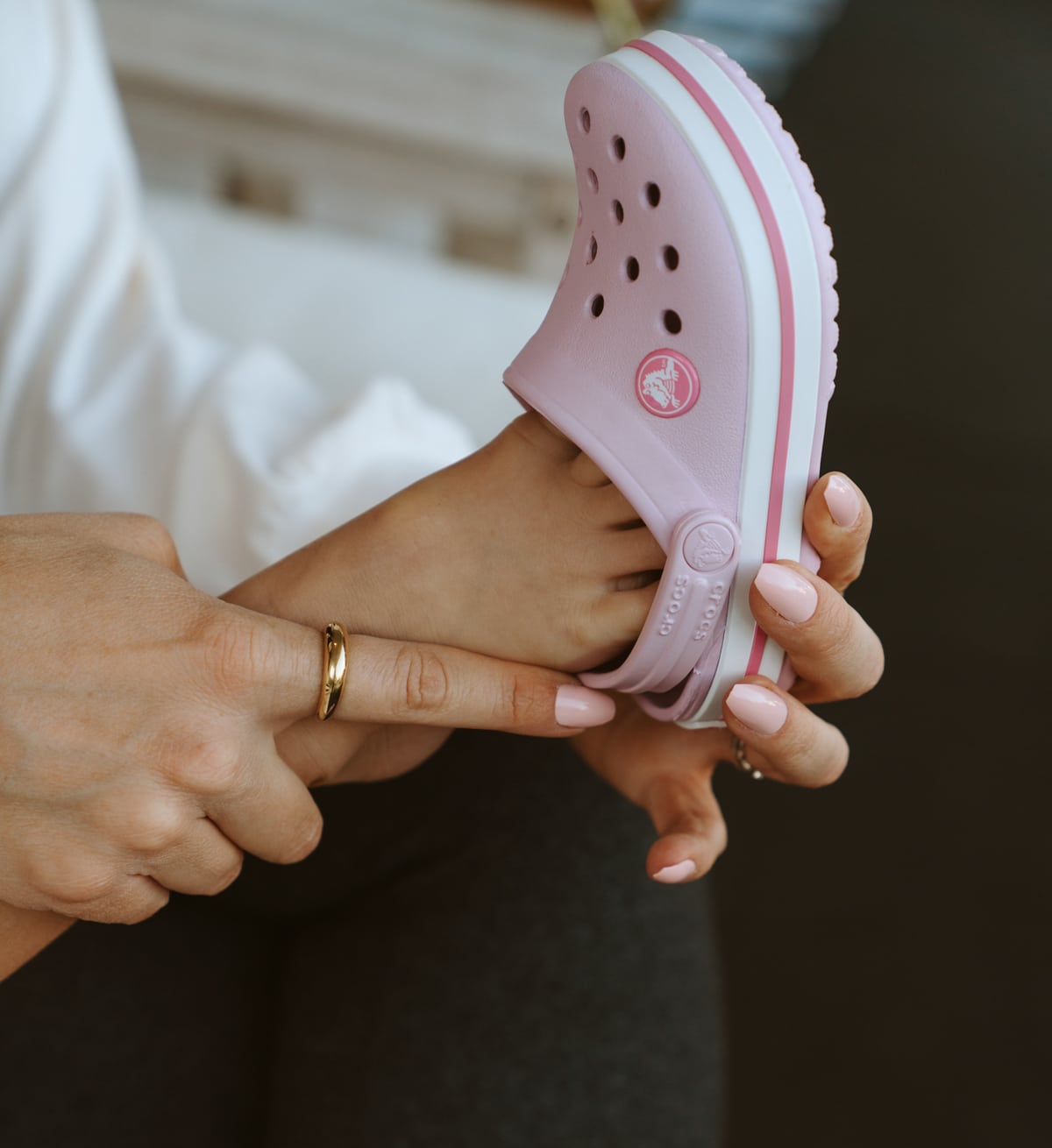 Crocs are great to take to the park – if you get sand in them, just wash them out with a hose or throw them in the washing machine. Seriously, the best, kid-friendly shoes. Plus, the whole family can match! They run TTS and are indestructible. The ultimate hand-me-downs.
They're going fast!
The very cutest and most popular styles of Crocs are already selling out fast since today they're up to 25% off here! Grab the styles you want just in time for back to school today, there's seriously something for everyone in your family!