I just want to admit straight up that I've hated on Crocs for a long time. For years I've said that they're so ugly and I would NEVER ever be caught dead wearing them. Well, guess what, I take it allllll back. Crocs are BACK and IN.
If you pair them with the right things, they look cute and they look super cute on little kids, too! But most of all, they're so incredibly, insanely comfy that I don't even care if me or anyone else thinks they're ugly. They're next level comfort, and if you wanna talk about a unicorn shoe, THIS IS IT.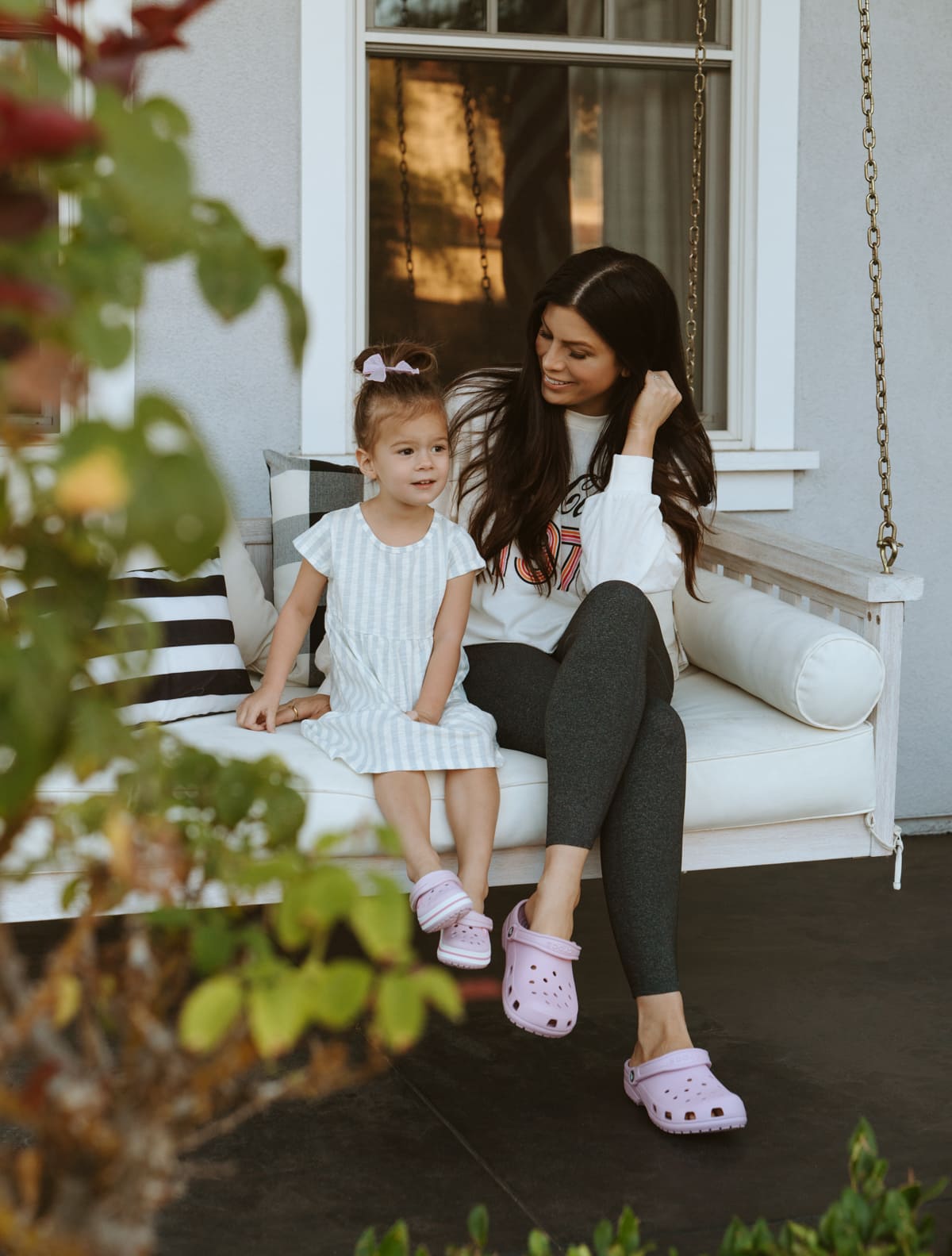 Where to buy Crocs + how to get a DEAL:
One of the many reasons Crocs are awesome, is first: they're not terribly expensive! That's why I went to Kohl's because I'm able to save even more! Kohl's has a GREAT selection of adults' and kids' Crocs in lots of different colors. At other retailers, you'll find a pair for $55, but at Kohl's you can get them for $49.99. AND if you're frequently shopping at Kohl's you can use your Kohl's Cash to buy these Crocs!
PLUS, if you're lucky, sometimes Kohl's has special coupon codes you can apply to your order that will get you an even greater discount on your Crocs!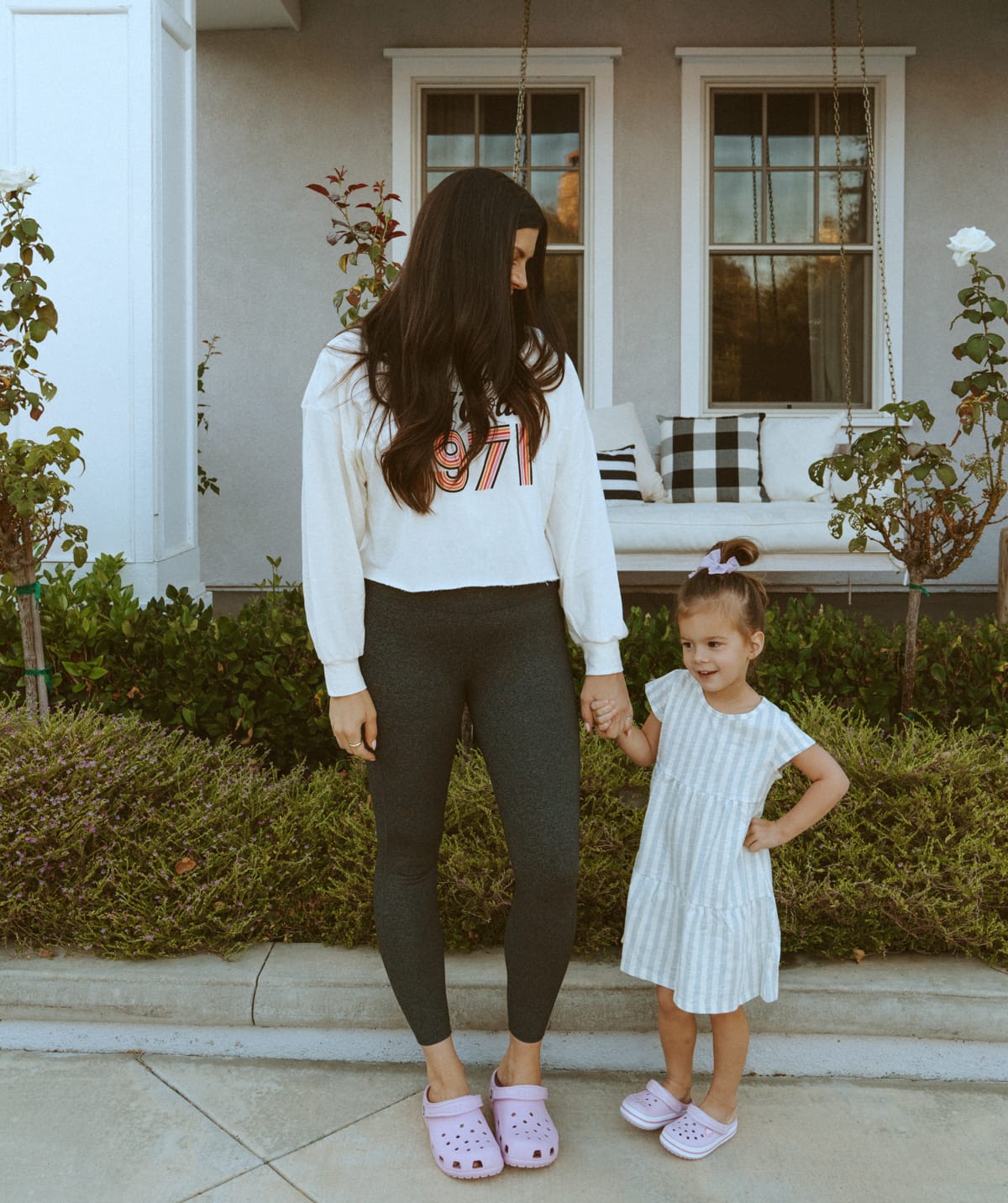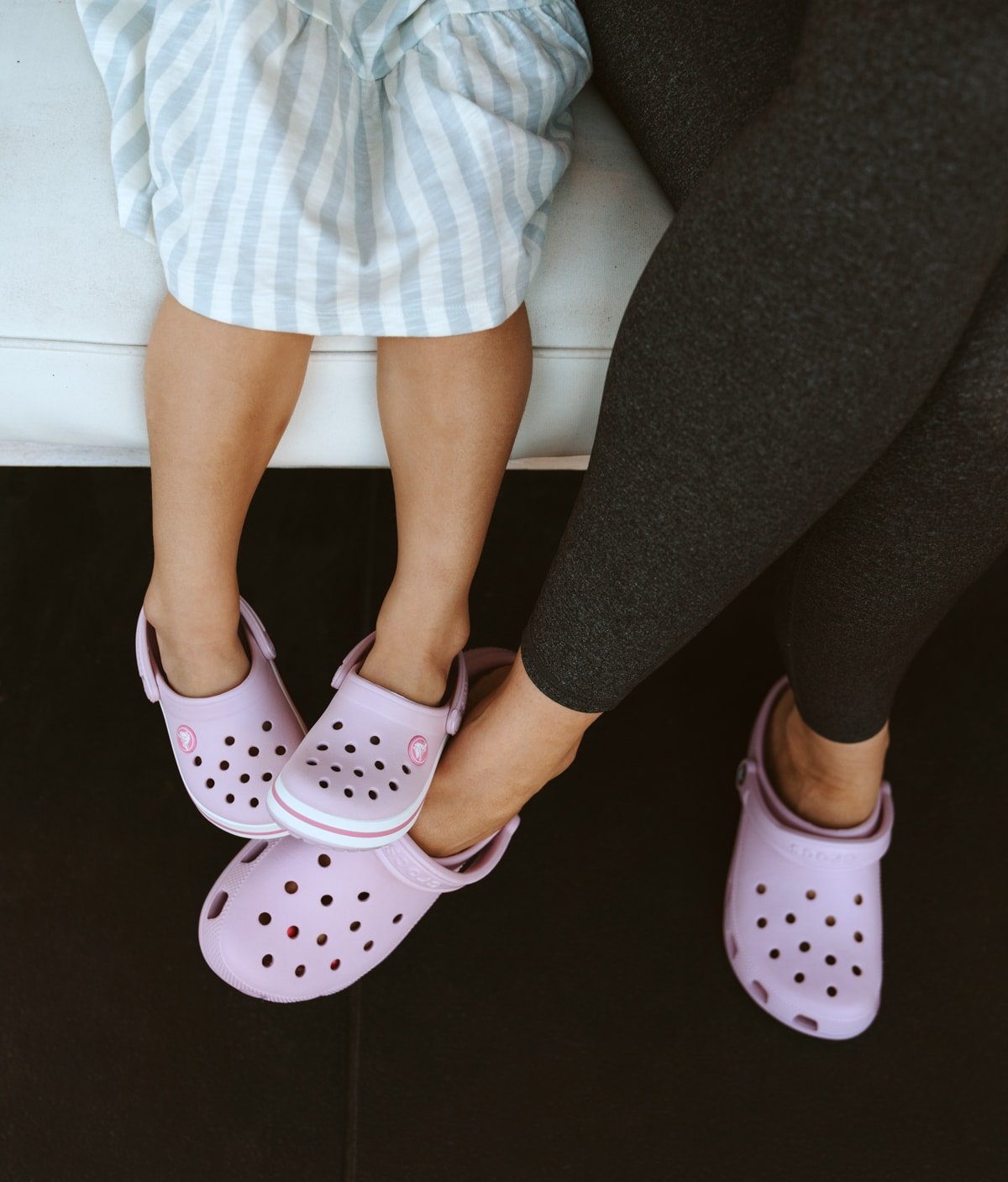 Why Crocs are so popular:
You can wear them right out of the box and they won't give you blisters.
They weigh nothing – literally the lightest shoe I've ever owned.
They won't set off the alarm while going through TSA pre-check in an airport because they don't have any metal (you'd be surprised by how many shoes you own that have metal in them!!!)
They're indestructible. In fact, Neil's philosophy on why they went out of style the past several years and now they're back is because it took THAT many years for people's Crocs to wear out before they needed to buy new ones. I have to agree!!
They come in tonsssss of different colors.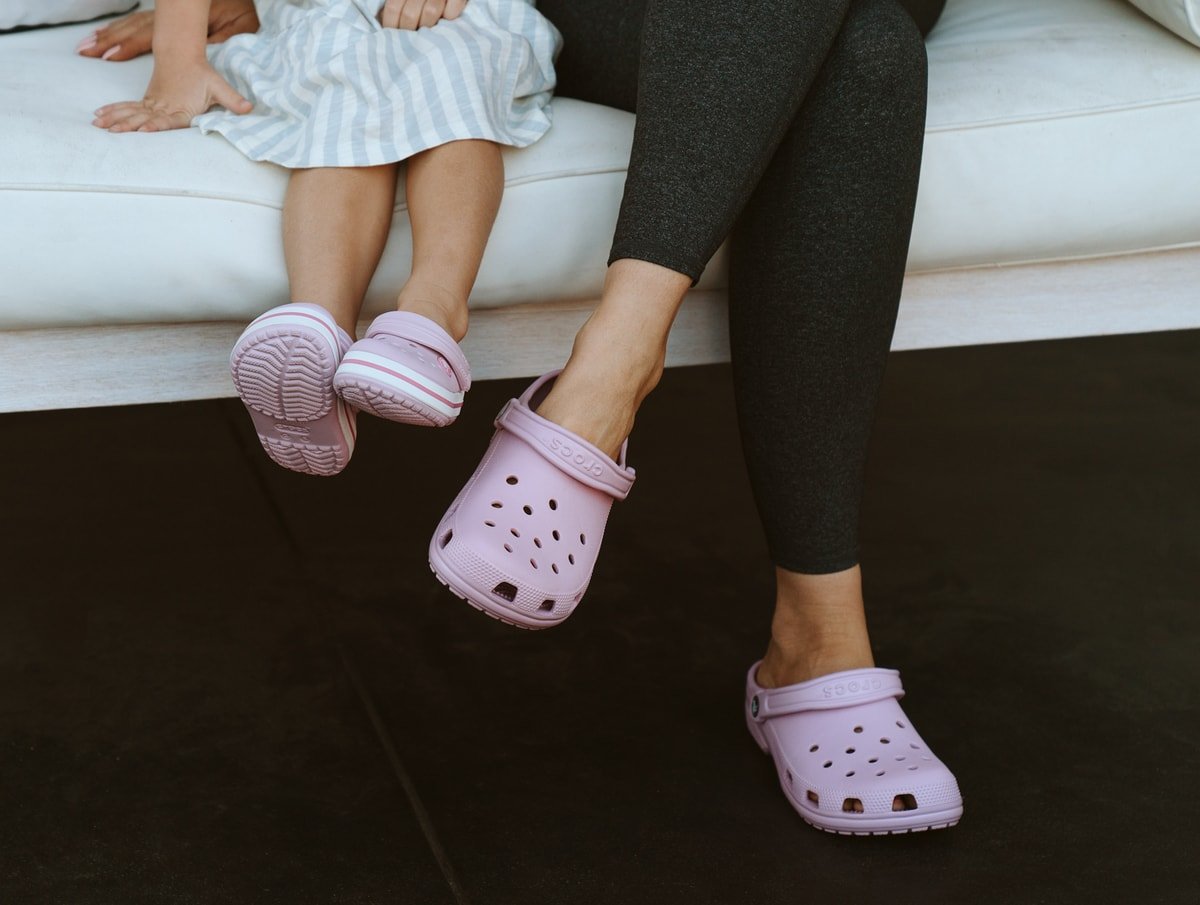 What to wear with Crocs:
LEGGINGS: Skecher's is a brand I don't typically look at but I noticed that they have really super highly-rated LEGGINGS. Who knew they even made leggings?? I surely didn't! I bought them and when I tried them on for the first time, they lived up to their hype and what everyone was raving about in their ratings.
These leggings are super slimming, suck you in (in all the right places), and are really affordable. My other favorite leggings that give you similar results are the Spanx leggings that are over $100, but these Skecher leggings are HALF that price for ONLY $50! Plus, use code TAKE20 for 20% off!
They're highly, highly rated for a reason with over 200 reviews that are almost ALL FIVE STARS. They fit true to size, and the majority of their reviews lend to their "excellent quality" and how "very comfortable" they are.
GRAPHIC SWEATSHIRT: If you know me, you know I LOVE Coca-Cola products – DIET Coke, especially. So, naturally I paired these leggings with the cutest Coke sweatshirt! It comes with a matching pair of shorts that would be great to throw over a swimsuit when you're hanging out at the beach as the sun sets. Don't forget to use code TAKE20 for 20% off!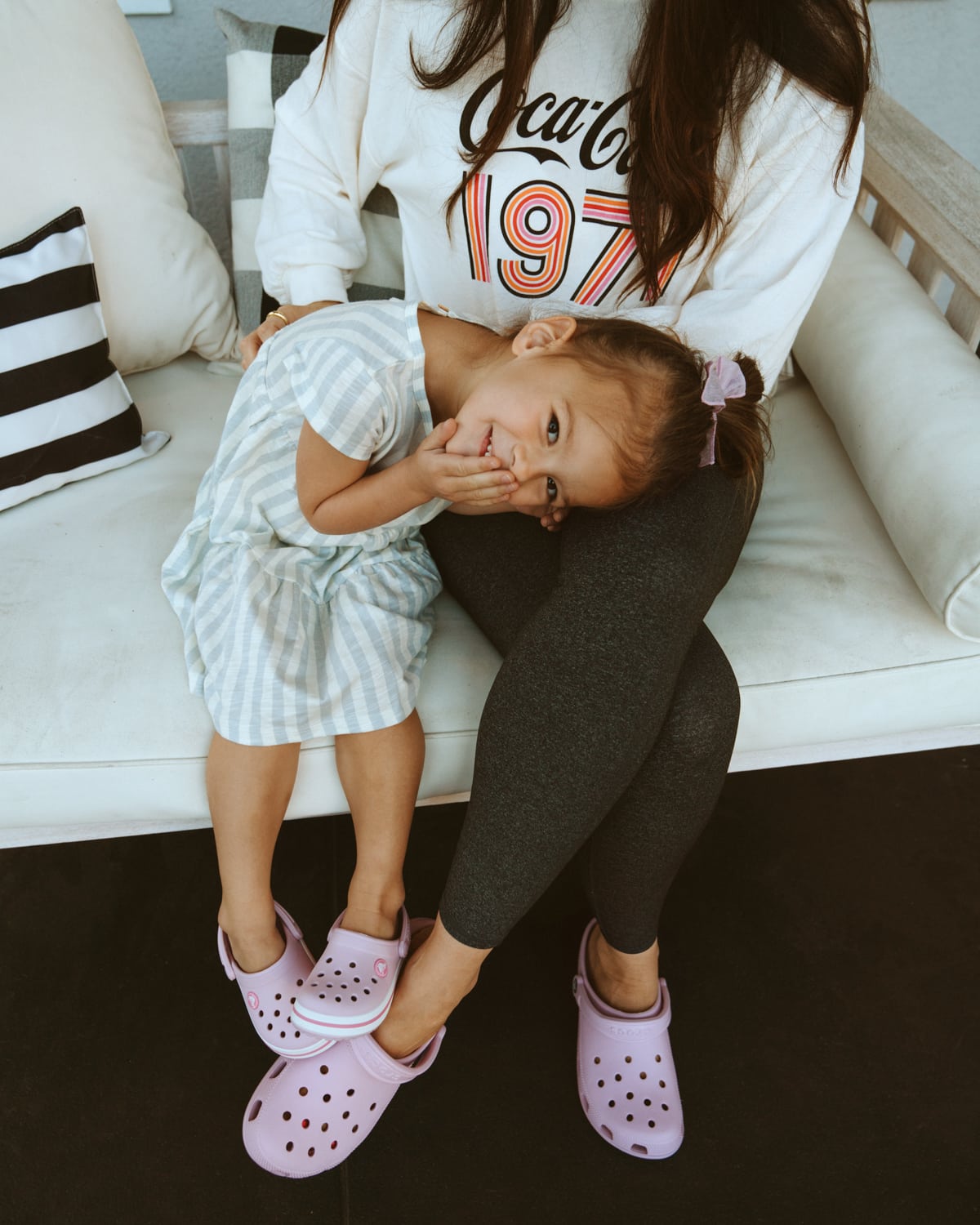 Kids' Crocs + how to style them
I know that I've shared before many times that Lauren Conrad has a reallllly cute clothing line at Kohl's, but did you know that she has an even cuter KIDS' line?! I love buying my kids things from this line because everything is so cute, fits well, durable, and the patterns are always really beautiful. I'm a big fan. Annnd it's also amazing that this darling striped dress is only $12 right now, plus use code TAKE20 for 20% off!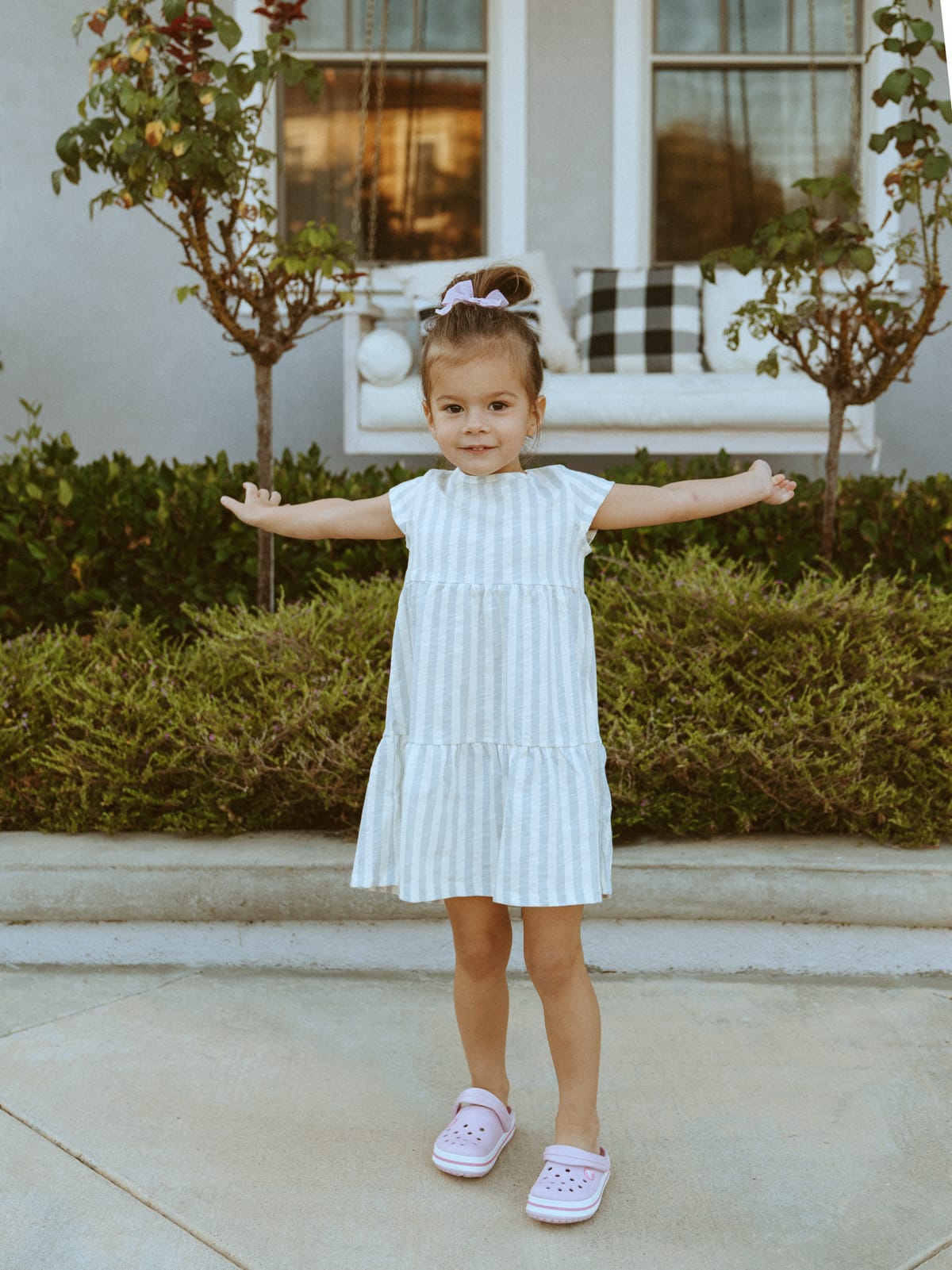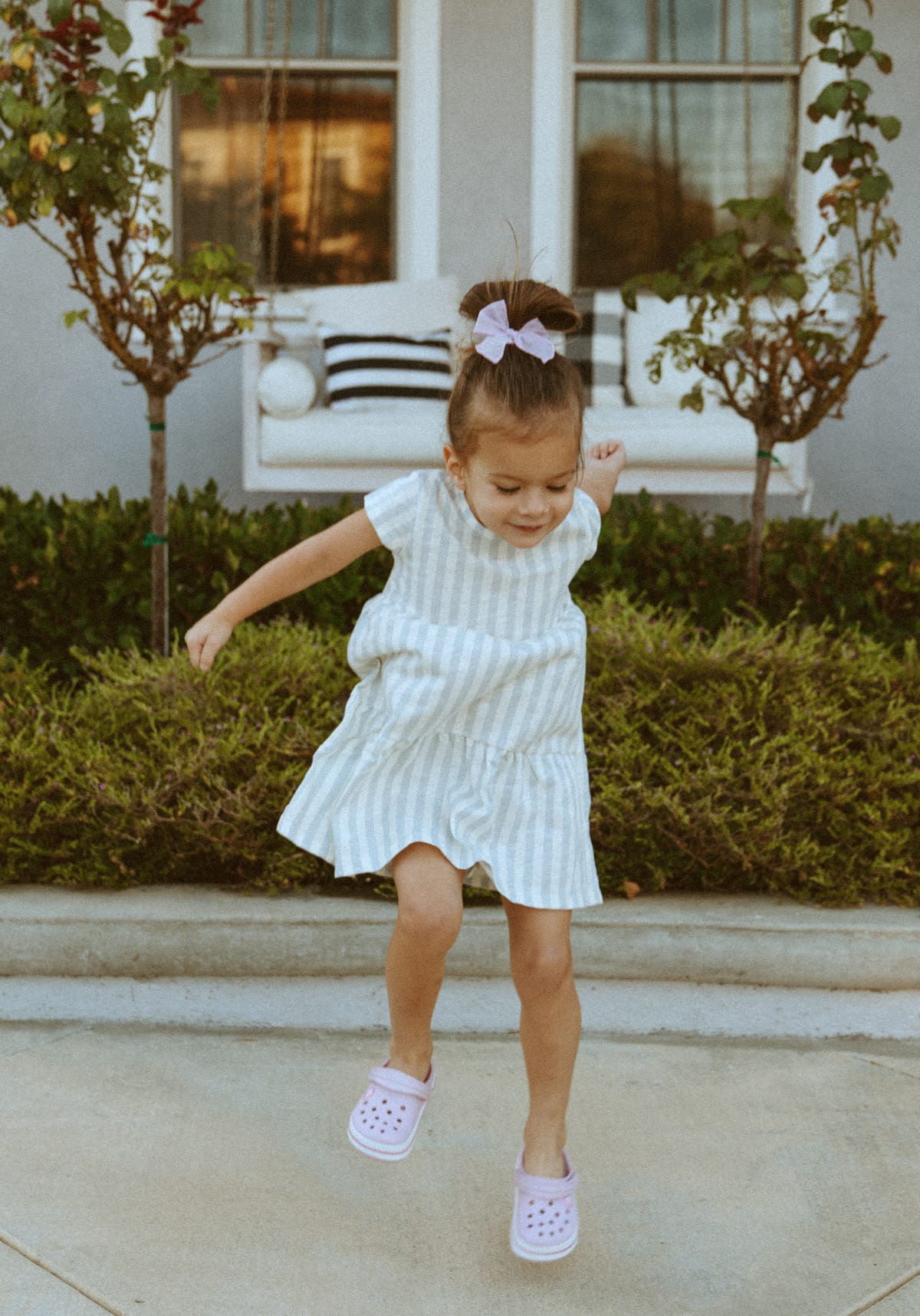 Millie especially loves her Crocs. She was realllllly excited to get this cute pink pair. These shoes are just great because Millie's at a stage where she's extremely insistent on putting shoes on by herself, and she'll throw a tantrum if she can't. SO, Crocs are great because they're super easy for her to put on. She's happy and everyone's happy!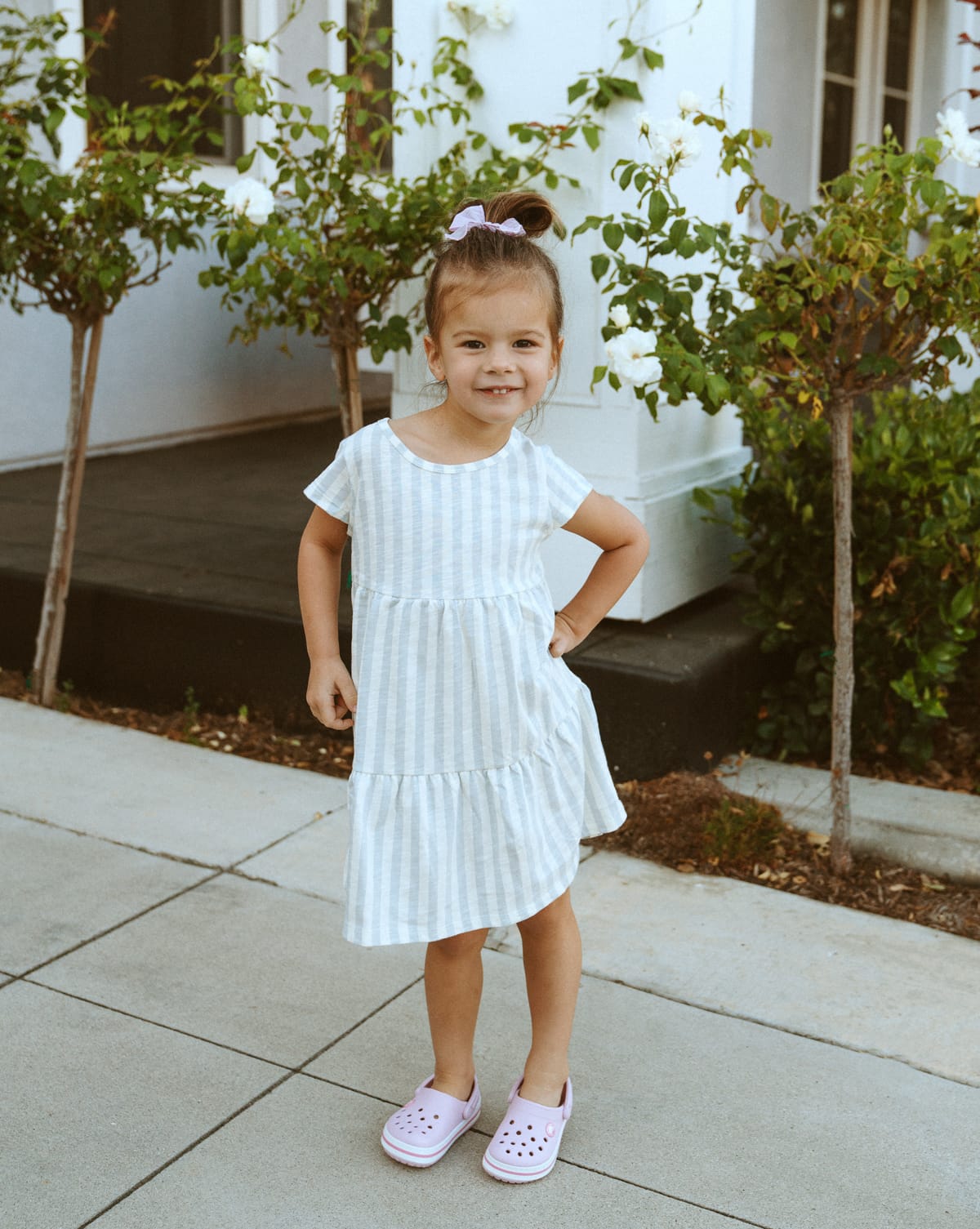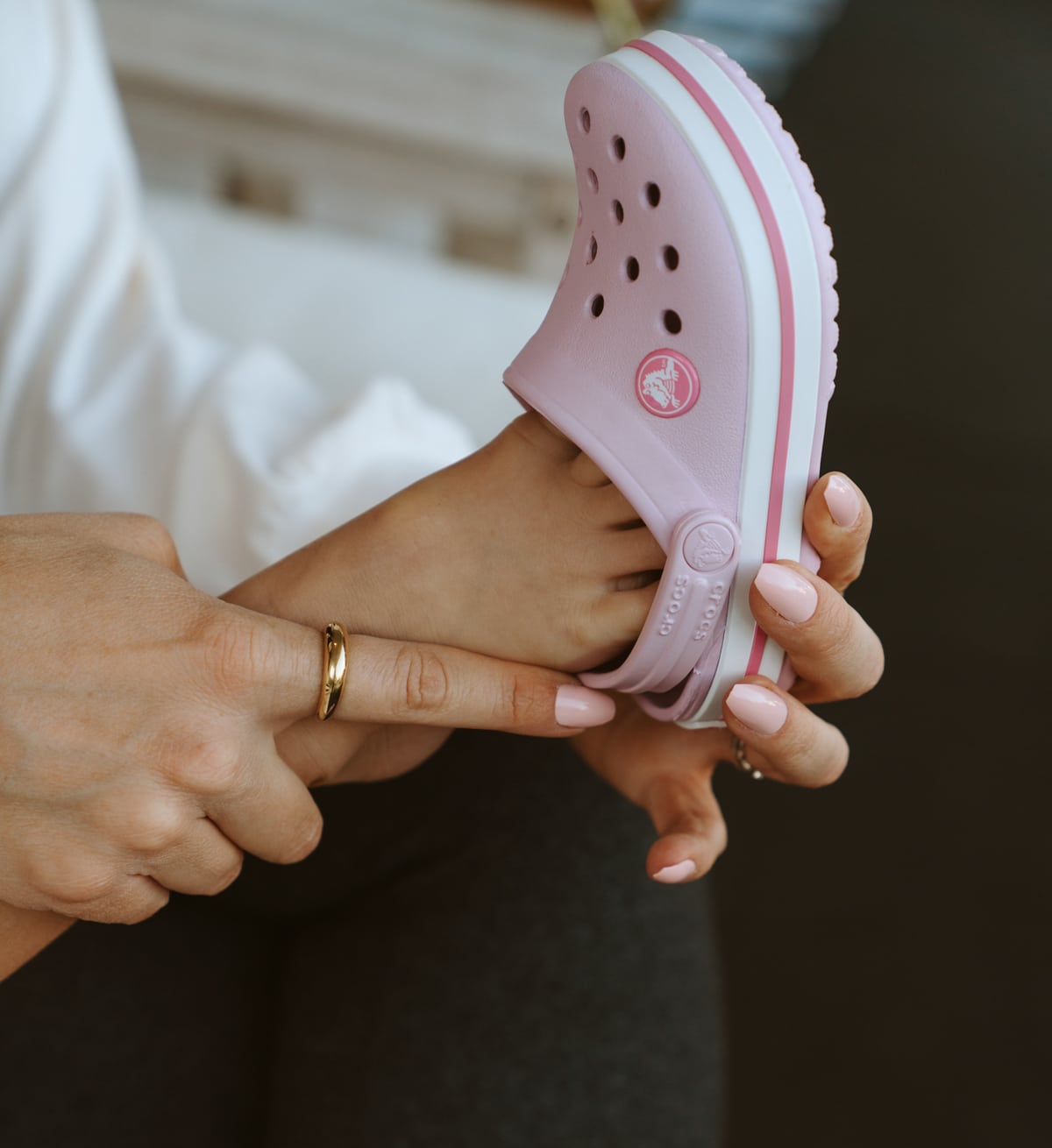 Crocs are great to take to the park – if you get sand in them, just wash them out with a hose or throw them in the washing machine. Seriously, the best, kid-friendly shoes. Plus, Millie was super excited to wear her Crocs with me and show them off! The whole family can match! They run TTS and they're indestructible. The ultimate hand-me-downs.
There's MORE!
Crocs are making a comeback! My feelings towards them have changed and I'm a BIG fan, now. They're all-around a great shoe and super comfortable. Kohl's is one of our favorite places to shop affordable and cute styles. They offer a huge variety of colors of Crocs and a ton of cute clothing items, too. We've searched through all of their latest releases and rounded up our favorites that are super affordable!