Quick version: these are the top 4 best drugstore foundation options in 2023!
Don't you love when someone compliments something you're wearing and it's actually a super affordable deal you found?! I love finding drugstore makeup that would have you thinking it's a luxury brand loved by celebrity makeup artists.
Recently I found my newest favorite drugstore foundation, so I thought I'd share that as well as three other formulas that really take the cake for quality and being budget-friendly!
In a hurry? Shop my top 4 drugstore foundations below:

1. The BEST drugstore foundation of 2023: L'Oréal's True Match Hyaluronic Tinted Serum
I've just recently started using this product and it's the BEST drugstore foundation I've ever used, period.
What do I love so much about this liquid foundation? First of all, it has hyaluronic acid + other good ingredients in it, so it's actually a serum foundation – that means that it's super moisturizing, hydrating, and good for your skin, while looking natural, too. Skincare and foundation in one? Yes, please. This is a huge plus if you feel like you have dry skin!
I start by applying one thin layer on my face and it has buildable coverage from there. It really is the prettiest, most natural-looking, glowy foundation. It goes on super light, it's not thick or heavy at all, but if you care about having a little more coverage it's totally buildable and still has a radiant finish! This foundation really brings out the beauty in your complexion.
When you put this on it seriously looks like you're not wearing foundation… which is when you KNOW the makeup is good, amIright?!
It's also really easy to shade match your skin tone because there aren't that many shades to choose from. I'm wearing 4-5 Medium for reference. They have a good shade range but they don't make it difficult to find your perfect match! Or you can go to their virtual try-on to find the right shade for your skin. This is what I did when I first purchased this and the shade that showed up on my doorstep was perfect!
The best part of all?! You can grab the BEST drugstore foundation today for LESS THAN $15. High-end foundations go for around $50, so I LOVE that under $15 price point!

2. Great for full coverage: CoverGirl Outlast drugstore foundation
I tried several drugstore foundations and the CoverGirl Outlast is one of my favorites I've EVER used, especially for a full coverage look that disguises any imperfections!
This 3-in-1 full coverage foundation looks amazing on the skin and is long lasting. It reminds me of another high-end foundation – it's THAT good. And it has SPF18! The warm beige tone matches my skin perfectly and I'm so obsessed with this find that's under $12.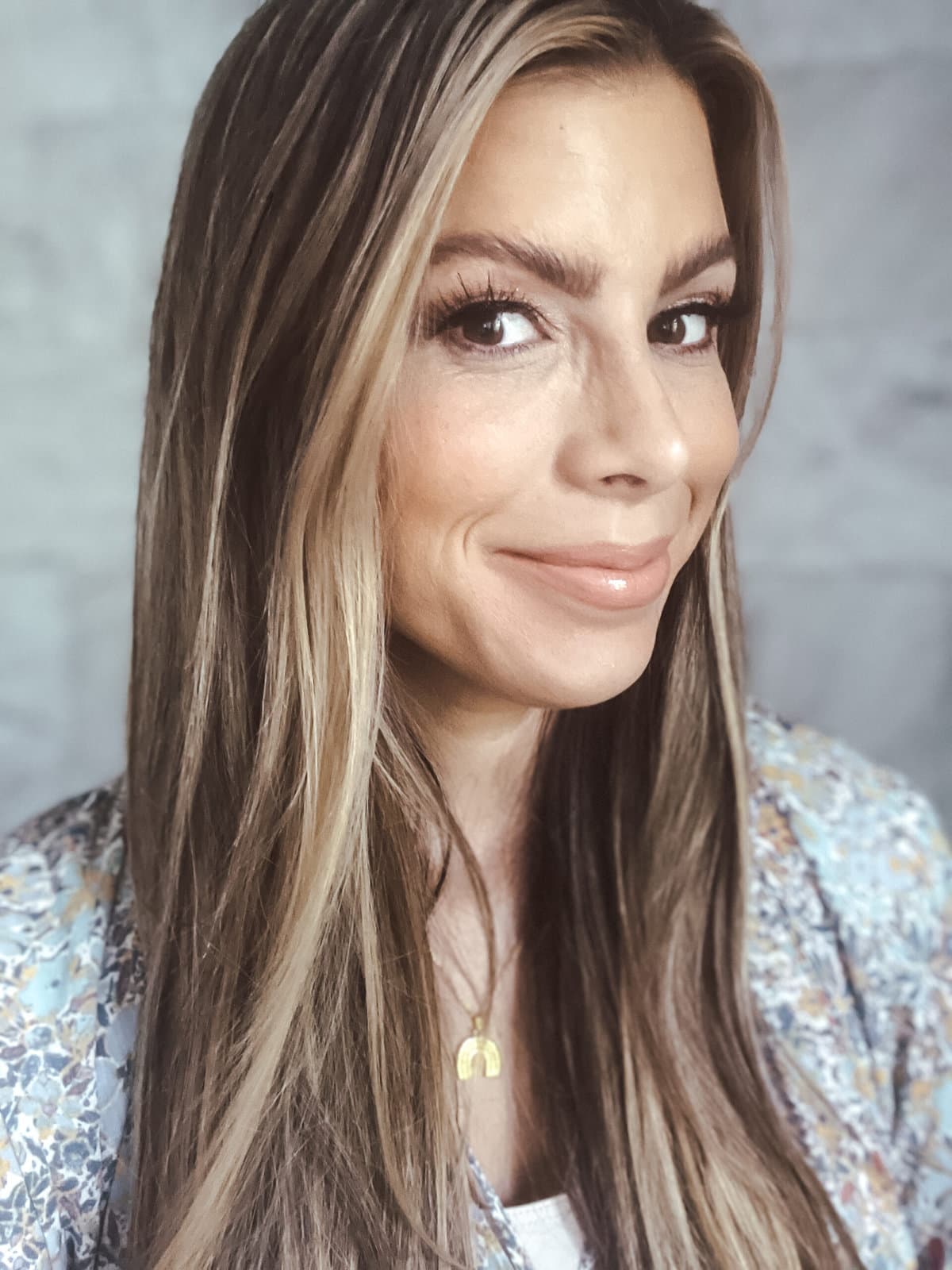 3. Profusion Feel Good Skin Perfector
This Profusion Feel Good Skin Longwear Skin Perfector is amazing. It goes on very, very lightweight, lasts all day, has beautiful color to it, layers well with other makeup, and it's really similar to Lancome's full coverage foundation. They 100% made this to be a drugstore foundation dupe for a department store, very high-end, super popular foundation and this stuff is some of the best drugstore foundation I've ever used. It's soooo good.
I apply this perfect dupe with my real techniques makeup sponge and it goes on very beautifully. And best of all, this foundation's under $7! Incredible!

4. L'Oréal Paris Infalliable Fresh Wear Foundation
I've been using this L'Oreal Infalliable Fresh Wear drugstore foundation for a while and it's truly BETTER than some of the department store foundations I've tried. It really does last ALL DAY and I LOVE that it has SPF 25, enough protection but not too much that I'll miss out on that summer glow! Bonus: it's inexpensive enough for me to rationalize having two bottles, one for when I'm tan and one for when I'm not.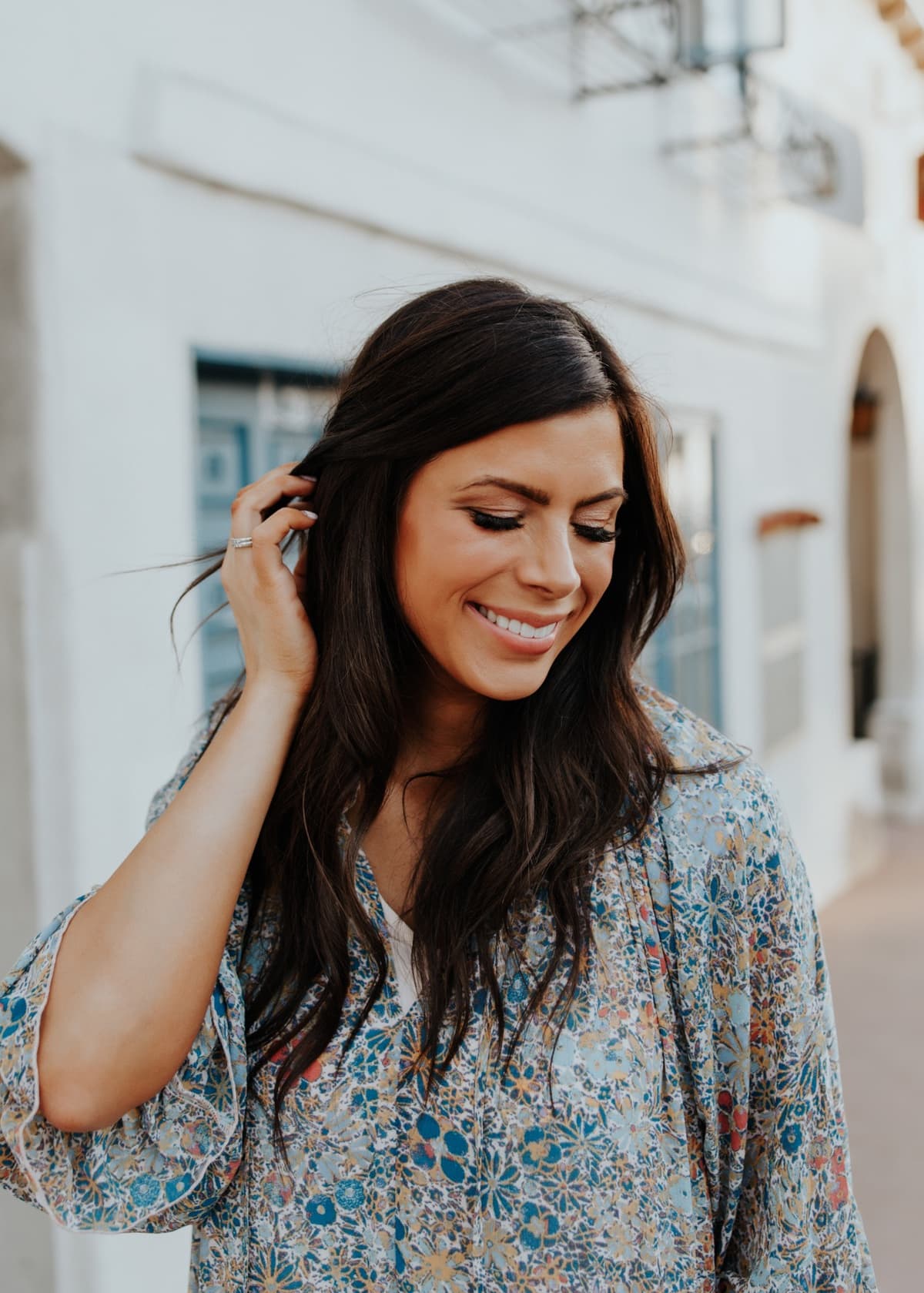 Phenomenal foundations for less
I'm so excited to have found all of these super great drugstore foundation options, and I'm even happier that they're all under $15! Grab one or two to try – you're bound to find a new fave, too!