Quick Version: Use code MINTARROW at Beddy's to get 25% off site wide!
We have an AMAZING discount today on one of our very very favorite products – wait, probably our VERY favorite product that Corrine has in her girls' rooms, Harry's new room and her guest room, and we're jumping up and down excited to share it with you! Have you joined team Beddy's beds yet? If not, you're about to have your whole world rocked.
Kids making their beds TO PERFECTION without being asked. Moms washing all the bedding in one fell swoop. Little people excited to climb into their beds at night when it's time to go to sleep. Too good to be true? Nope. Keep on reading and we'll show you how. But FIRST, we'll tell you about this amazing deal that's happening today!
Beddy's exclusive discount
Right now during their birthday sale, you can use code MINTARROW to get 25% off site wide at Beddy's. We haven't seen a deal this good in a LONG time! In fact, this deal was just as good as their Black Friday sale last year. Items WILL go fast, and this is the the BEST time to shop to stock up on Beddy's for the whole family!!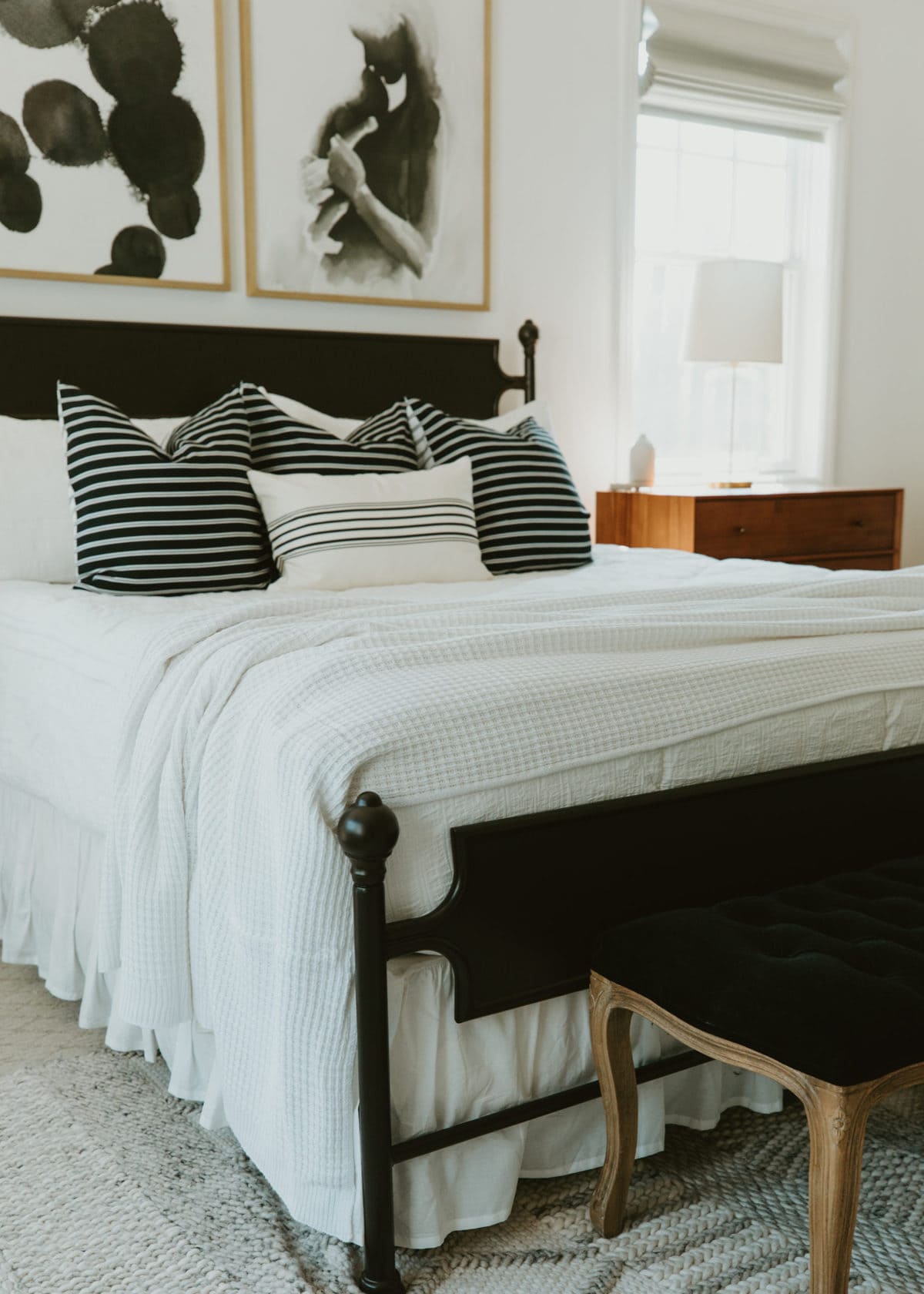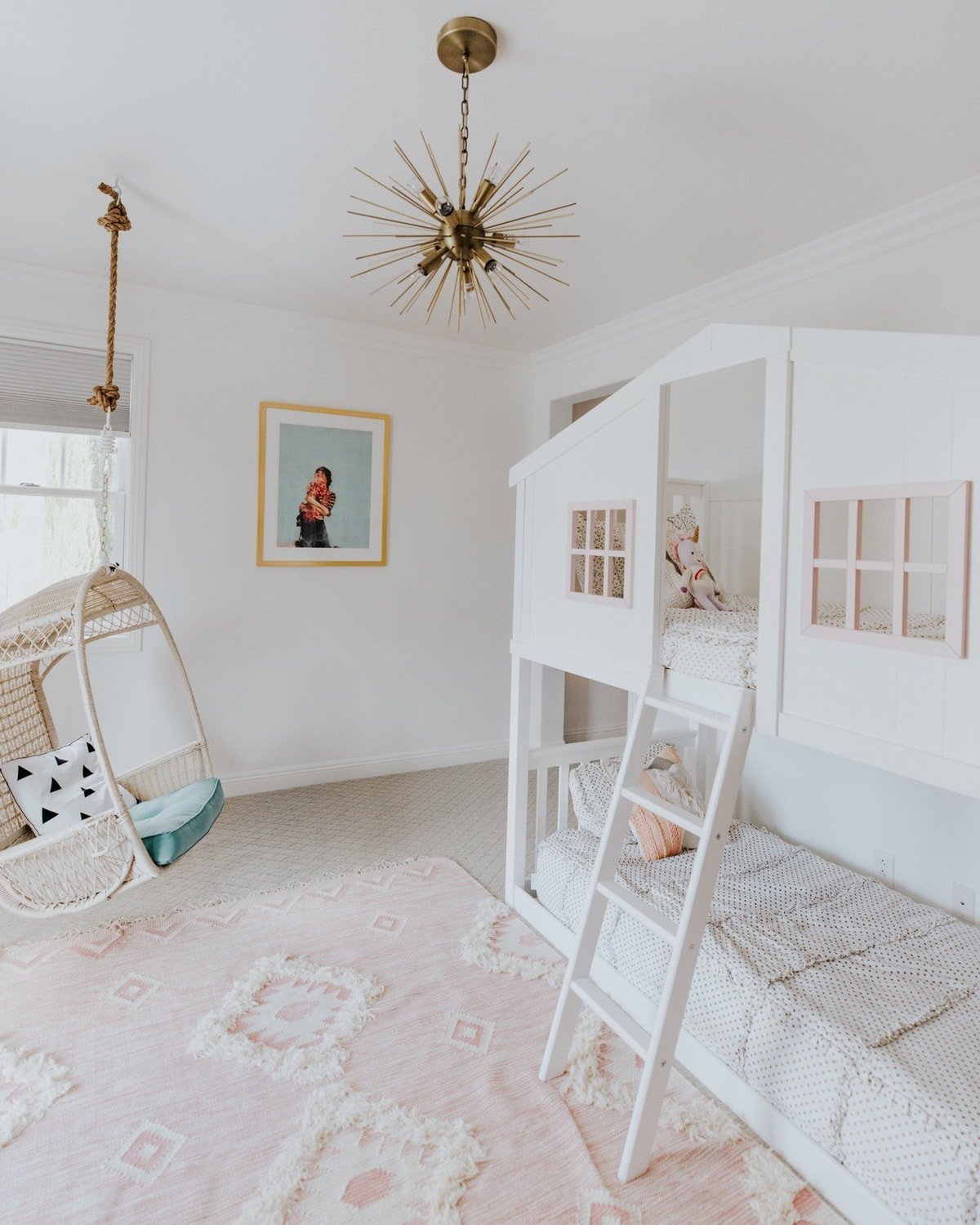 New Beddy's look
To cozy-up their master bed, Corrine just recently added this Winter Blanket and these two pillows! This blanket is SO soft and brings a perfect, sophisticated touch of winter to their room. It's a dual sided blanket with 100% cotton sateen on one side, and a dreamy, plush minky on the other! Plus, these blankets are oversized for full bed coverage. With code MINTARROW you can score it for as low as $85 rn!
Beddy's makes bed-making super easy for everyone
Why do we love Beddy's? Beddy's beds are the most genius bedding sets of all time EVER because they combine your sheets and your comforter into ONE, and they do it with a zipper that makes it easy enough for a 2 year old to make their bed. If they can zip, they can make their bed!
Also see how easy it was for me to swap out the old bedding from our guest bedroom to this boho bundle – took me seriously 10 minutes total.
Perfect for bunk beds
If you have bunk beds, Beddy's is the only way to go. We think Beddy's is the only way to go in general if you have kids, but especially if you have kids and bunk beds! Making a bed if you're the top bunk kid is next to impossible. Anybody having childhood bed-making flashbacks right now?! With Beddy's it's as simple as zip and go! It's a total game changer!
Beddy's beds are the most genius bedding sets of all time EVER because they combine your sheets and your comforter into ONE with a zipper! They're machine washable, which this mom absolutely LOVES! We think ours still look perfectly new and beautiful even after tons and TONS of washes.
Crazy comfy
In addition to being totally genius, Beddy's beds are also CRAZY COMFY! They come in minky (where the top is like a soft blanky) or non-minky (just a sheet feeling) but our kids are OBSESSED with the minky!! They all love crawling into bed at the end of the day!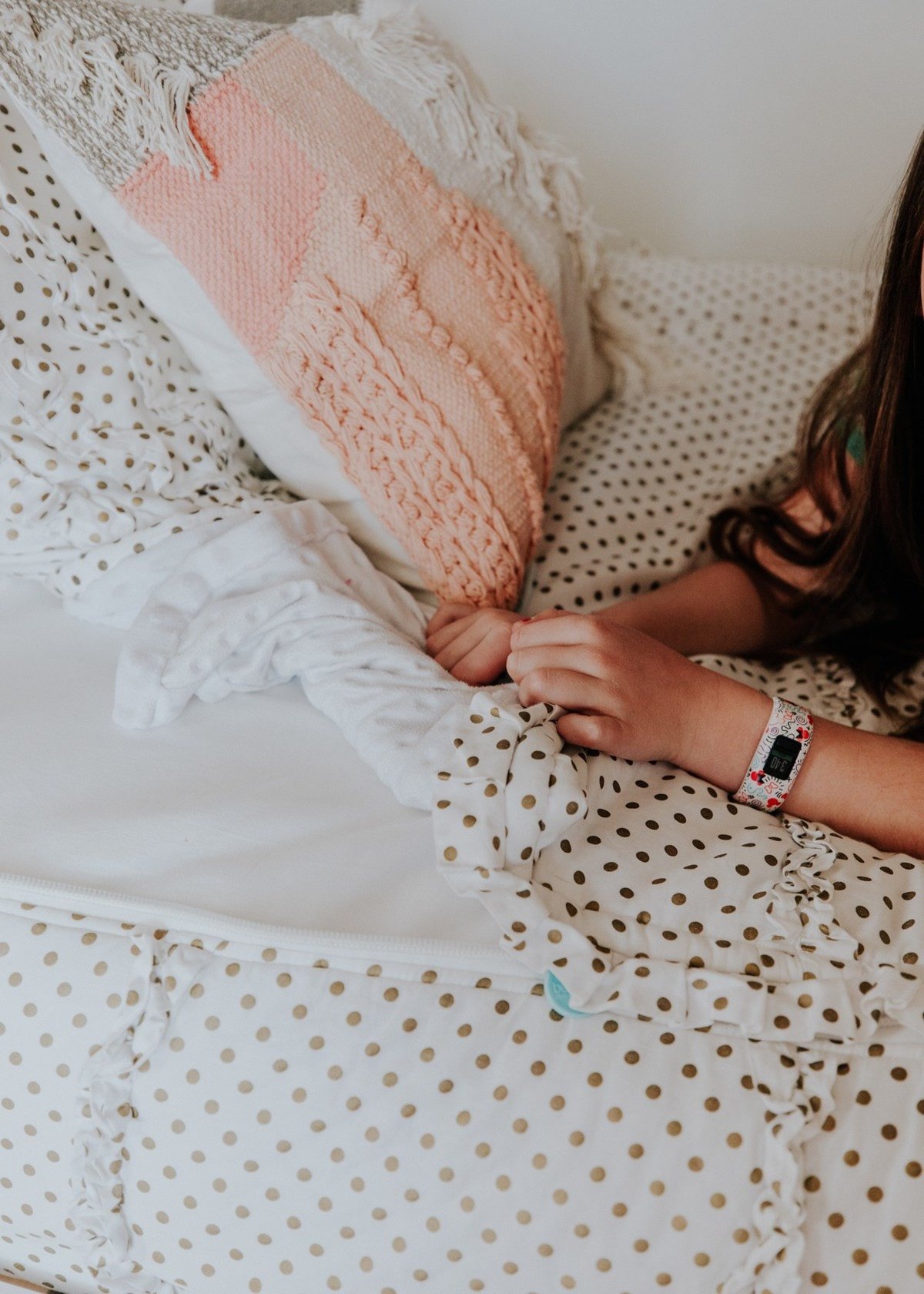 Independence
The other thing we've absolutely loved about Beddy's is the independence it's created for our kids. They feel so proud of themselves when they have their room all picked up and beds made ALL BY THEMSELVES!
FAQ's about Beddy's Bedding
Some of our most frequently asked questions about Beddy's:
Are they hot?
Nope! Our kids love sleeping in them even in the summer. And Corrine sleeps SUPER hot but she has slept in Beddy's bedding, too (the minky kind!) and didn't get hot! They're just the literal perfect balance of warm and a bit weighted, but not HOT at all.
Do they hold up after washing?
YES! We think ours still look perfectly new and beautiful even after several washes. All of the photos you see in this post were taken after Corrine's Beddy's had been washed multiple times! Also if you get a few funny wrinkles that really bug you (they never bug me but if you did!) you could always use a steamer to clean them up.
Don't miss out!
Make sure you use code MINTARROW for 25% off site wide during Beddy's birthday sale! We're SO excited for you and your kiddos to try out Beddy's and fall in love with them like we have!