If you've been following me for a while, you know how much I love my robes and slippers. I talked about wearing slippers to carpool pickup one time on Instagram and I was pleasantly surprised to find that I'm not the only one that does this! If you love your slippers as much as me then keep reading for an incredible Prime Day deal on one of my FAVORITE pairs of slippers ever!! I'm seriously obsessed with these Amazon slippers. We're talking JUST. LIKE. UGGS. But WAY less!!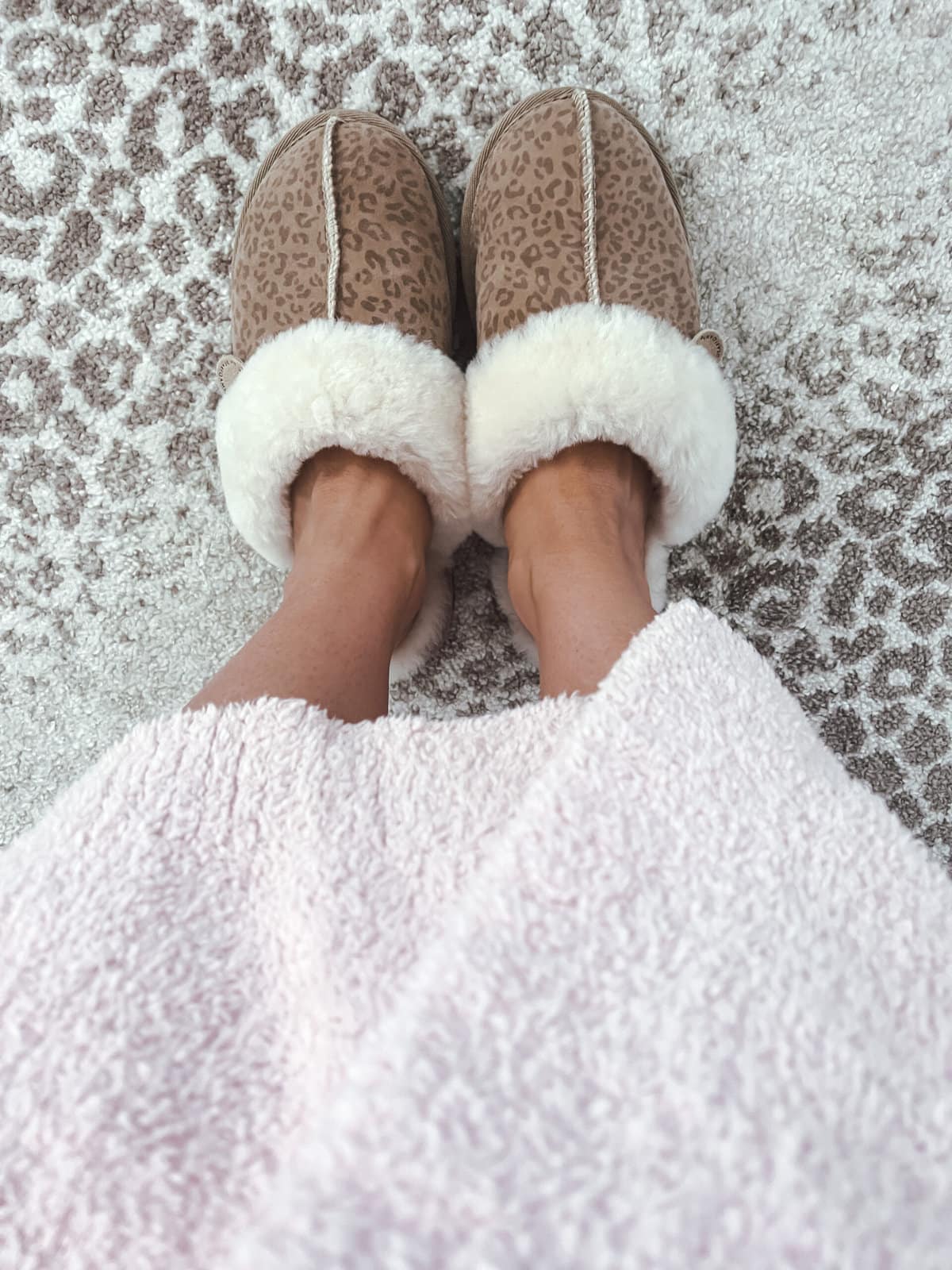 Should I wait for the ACTUAL Black Friday?
UGG look-a-likes DEAL
I looooove these Amazon slippers that look almost IDENTICAL to these UGG slippers, but they're a fraction of the price, especially today!! Get them for only $40 (reg $75), and some colors are even as low as $35!! Just click through the colors and find your size to see the price.
Why I love these Amazon slippers
I'm serious when I say that these are ALMOST better than my UGG slippers. They're amazing, super comfortable slippers and they come in a ton of colors!
These make a great gift – or if you're just searching for a quality pair of slippers that can be worn outdoors, grab these Amazon Slippers!
Cozy on up (for less!)
Don't miss this opportunity to get these AMAZING just-like-UGG Amazon slippers! This deal is insane and I promise these will become your new favorite, too. One of the best, hidden Amazon Prime Early Access deals – but don't wait because the sales will be ending soon!