IT'S HERE! IT'S HERE! It's officially Amazon Prime Early Access Sale Day and the deals are up and running. I'm SO excited about all the deals I'm seeing already!! I've spent the past SEVERAL years covering Prime Day from top to bottom, upwards, downwards, backward, forward – and after lots of research and searching, we're here to tell you what items we think are MOST LIKELY to sell out FIRST at the brand new Amazon Prime Early Access Sale, and what you should get as fast as you can today!
My team and I will be here to help by giving you the most all-inclusive guides for one of Amazon's best sales of the year, all day, starting with this: your BUY FIRST list!
Be the first to know about Prime Early Access Deals!
Amazon Prime pre-early access deals are popping up and we're already on the lookout!! We're going to be your main source for finding out about all the best PRIME early access deals so you don't have to find them yourself. Sign up HERE to get deal alerts right when they happen.
Should I wait for the ACTUAL Black Friday?
We've gotten a lot of questions about whether these deals are going to be AS GOOD as Black Friday, or if you should wait. That's a GREAT question! Luckily we have access to Amazon reps. We officially consulted with them directly, and they said "ALL deals for the Amazon Prime Early Access sale are Black Friday caliber, and the styles on sale for Prime Early Access might NOT be on sale for Black Friday. There's potentially a different mix of styles on sale for that event so customers should shop the deals in this event that are exciting to them!
Why do I need this list for Amazon Prime Early Access deals?
The very best and very trickiest part about Amazon Prime Early Access deals is that there are so many people shopping for the same thing! Things do sell out because the prices are that good.
We rounded up all the items that we think pose the very highest sell out risk that'll give you the most FOMO if they were on your shopping list. These are the top 18 things we're seeing so far that you should buy the very first before they have a chance to sell out!
1. TOP Amazon Prime Early Access deal: Peloton
I'm super, super happy with the Peloton. Every single person that I know that owns a Peloton is also OBSESSED. I have yet to meet a person who owns one and regrets it. Everyone loves them. I think the Peloton is great for getting a killer and fun workout at home. I've loved mine for years and have missed it while I've been on bed rest!!
Right now you can get this totally worth the hype exercise bike for $1,225 (reg $1,445) – that's a savings of $220!!! RUN now (or pedal)! The Peloton hardly EVER goes on sale!
2. TOP Amazon Prime Early Access deal: Frame TV
These frame TVs are ALL THE RAGE. If you don't know what a Samsung Frame TV is, it's a television that also doubles as art when you aren't watching anything… How cool is that?!
I was dying to get one for years, and finally decided to take the plunge during the amazing Amazon Prime Day a couple of years ago! BEST. DECISION. EVER. (Well, at least of all my Amazon decisions I've ever made – and that's saying a LOT!) If you haven't jumped on this deal yet, now's your chance because it's back on sale!
Right now you can get the 55″ Samsung Frame TV 21% off HERE (last year's model)!
3. TOP Amazon Prime Early Access deal: Bose smart sunglasses
Tons of high ratings on these super unique Bose glasses that serve a lot of uses! These are polarized lenses (shatter and scratch resistant) that reduce glare and block dangerous UVA rays (you can even add your prescription to them!).
But, the coolest feature is the open ear headphones on the frames that connect to your devices, that only you can hear. I recently tried these and they work super well with an audiobook, podcast, or music, and people standing nearby can't hear what you're listening to!
Normally $249, you can get these for 40% OFF today making them only $149!
4. BEST Lululemon lookalike leggings
These leggings are SO buttery soft!! They are so comfortable, but give you a good hold without being too tight, which we're all about! The material has more of a spandex feel, but it doesn't have that shiny look like some leggings do. You could totally work out in these or wear them with a sweater and booties!

Honestly, these are super comfortable, flattering, and SUPER soft. This yoga pant has over 10,000 reviews and a 4.7-star rating on Amazon. They fit true to size and are only $15.74 right now during Amazon Prime Early Access Sale!
5. TOP Amazon Prime Early Access deal: Laneige Lip Mask + Glowy Balm
Not only does this lip mask feel great when I put it on, it makes my lips look and feel even better in the morning! This Laneige lip mask is my FAVORITE lip mask, and it's chalk-full of amazing ingredients that'll give you the perfect pout by morning. It also doubles as an amazing lip balm. Get it today for $16.80 (reg. $24) – such a steal! That's 30% OFF.
If you love the glow Laneige gives you overnight, you'll also LOVE their Glowy Balm for all day, every day lip care! It has AMAZING reviews and word on the street is that it's going to be one of the hottest beauty items of the Amazon Prime Early Access deals – so grab it while you can as well at 30% OFF!
6. St. Tropez Bronzing Mousse
When self-tanning is synonymous with a particular brand, you know it's gotta be GOOD! St. Tropez is the most widely known and acclaimed name in the game and for good reason. It's been around forever and reviews for its products are consistently amazing across the board at major beauty retailers. If you're a fan of a water-based self tanner, this is an amazing St. Tropez bronzing mousse you can get for 30% OFF today! This won't transfer and locks in 24 hour hydration while giving you the perfect glow.
7. Philips Sonicare toothbrush
Right now, you can get the Philips Sonicare ProtectiveClean Electric Toothbrush for $59.95 (reg $99.96)! This is a crazy good deal!! There's a good chance they'll sell out before the end of the day, so act fast!
Trust me, once you get used to brushing with these, you'll never want to use a plain old toothbrush again.
8. TOP Amazon Prime Early Access deal: Pebble Ice Machine
I'm absolutely, completely, totally OBSESSED and in love with my nugget ice maker and it's definitely one you'll want to make sure you grab first today! With a sale price of $413 when you clip the extra $30 off coupon (reg. $579) and the nation-wide obsession of pebble ice, it's sure to sell out super quick!
It's a bit of an investment, yes, but ALL of the other built-in model nugget ice makers that I've ever looked into buying were literally thousands of dollars, not in the hundreds.
Our nugget ice maker is not only MY favorite but Neil's and my girls, too! We even have neighbors and friends who drop by just for a cup of nugget ice. Best purchase ever!! I've blogged about it in an earlier kitchen reveal, a gift guide, and in my third trimester pregnancy favorites post.
Plus, the newest one (pictured here) comes with a FILTER! Instead of having to refill this over and over, the filter keeps your ice coming for days and even with 5 people frequenting this pebble ice maker, we only have to fill up the water filter a couple times a week.
9. ELEMIS
Mint Arrow besties know… when you see that ELEMIS is on sale, it's time to STOCK. UP!! ELEMIS always sells out super fast, so make sure this is one of the first things you add to your Amazon Prime Early Access Sale cart!!
Today, you can get the ELEMIS Pro-Collagen Marine Cream (the moisturizing cream I've had the most empties of in my lifetime!) for $92.40 (reg $132)!! That's 30% OFF. You can also grab the ELEMIS Pro-Collagen Cleansing Balm for $46.20 (reg $66) I can't say enough about this skin care line, so without repeating myself too much I'll just say GET. IT. You won't regret it!
10. iRobot Roomba Vacuum
I'm SUPER excited about this iRobot Roomba vacuum deal since it's one of the my favorite home items that I use over and over again. If you've been searching for a super good deal on a robot vac, THIS IS IT!
We absolutely love using robotic vacuums just to help keep our floors clean all the time! It's such a useful little household helper. You can schedule it to run each day, or just press CLEAN and it'll automatically get to work!
This vacuum is especially great for a family with dogs, small babies who crawl around on the floor, or elderly family members who hate vacuuming – really, anyone!
Today during Prime Early Access, you can get this iRobot Roomba 694 Robot Vacuum-Wi-Fi Connectivity for 27% off! That means you're getting it for only $199 (reg $274)!
11. Apple AirPods
There's a reason I've included AirPods in multiple gift guides over the years, because you basically can't go wrong with buying a pair for someone or for yourself.
Apple AirPods are a must for me! If I have downtime waiting for an appointment, or getting my nails done, I like to pop these in and listen to podcasts, church talks, or audiobooks. You really can't beat the crisp sound!
SO excited that you can grab these today for only $139.99, a $60 savings!!! AirPods are super hard to find a deal on, so this is a steal! You can also grab the Apple AirPods Pro for 10% off!
Sidenote: I also really love these silicone cases to easily differentiate between mine and Neil's AirPods.
12. Air Fryer
If you know me, you know my air fryer OBSESSION. Honestly, we kinda thought air fryers were pointless before trying one. Like, do we really need ANOTHER appliance that takes up space in the kitchen? One word: YES!
This thing reheats, crunchifies, melts, bakes, and (duh) air fries! It's pretty much amazing and we don't want to cook without it anymore. We even use it to make our very favorite Cauliflower Gnocchi from Trader Joe's.
The best part? You can get our favorite Air Fryer today for ONLY $84.99 (reg $129.99)! Such an amazing deal and totally one that'll sell out quick!
13. Ray-Ban Sunglasses
The ultimate classic in sunglasses is a Ray-Ban aviator, am I right?! They'll just never go out of style!
I really, really love these sunnies because they're so lightweight, and you can wear them all day without getting a headache. Plus, they're one of my favorite closet staples, too, because you can wear them with your dressiest outfits, or running errands in yoga pants and a tee!
These are usually really hard to find on sale and in stock, so grab these soon while they are ONLY $159.75 (reg. $213) for the Amazon Prime Early Access Sale!
These round retro sunglasses are one of Ray-Ban's newest, cutest, and smartest styles. They're so cool because the lenses change and get darker or lighter with sun exposure so you're getting the perfect amount of coverage. The lighter and brighter it is outside, the darker the lenses get and vice versa. No more taking on and off sunglasses with changing sun conditions, dashing inside for a quick errand, or hopping into a car. How awesome is that? I love that they're also stylish, and super highly rated. So fun to give this newer style a whirl a while back and I give them a full 10/10.
Right now, you can get these round retro sunglasses for ONLY $169.88 (reg. $163) during the Amazon Prime Early Access Sale!
14. Braun Electric Shaver
Neil has used a million different shavers and this Braun Series 9 shaver is hands down his very VERY favorite. And I love them because they're the only shavers that don't leave a million little tiny hairs all over the bathroom sink. 20% off for the Amazon Prime Early Access Sale saving you $65!!
15. TOP Amazon Prime Early Access deal: City Tour Baby Jogger Stroller
In my opinion, this Baby Jogger City Tour Single Stroller is the very best budget-friendly single stroller out there. Lightweight, patented one-hand quick fold, huge canopy, huge undercarriage basket, sometimes called the cadillac of umbrella strollers (even though it's not truly an umbrella, it's cooler). 50% off for Prime Early Access Sale making it only $149 (reg $299)!
16. Maxi-Cosi Magellan XP Car Seat
If you're looking to only buy ONE car seat for the rest of your life, look no further than the MAXI-COSI Magellan XP Convertible Car Seat! It's 47% off today and transforms from a rear-facing seat for a baby, to a toddler forward-facing seat, AND to a booster for your big kid!
We LOVE Maxi-Cosi seats because they're SUPER comfortable (my kids all fall asleep better in this than any other convertible car seat), and they come with covers that are fully MACHINE WASHABLE! So any gross spills or leaks or disasters can just go straight into the washer, AND the dryer.
You can get this Maxi Cosi car seat for just $262.49 (reg $339.99) right now!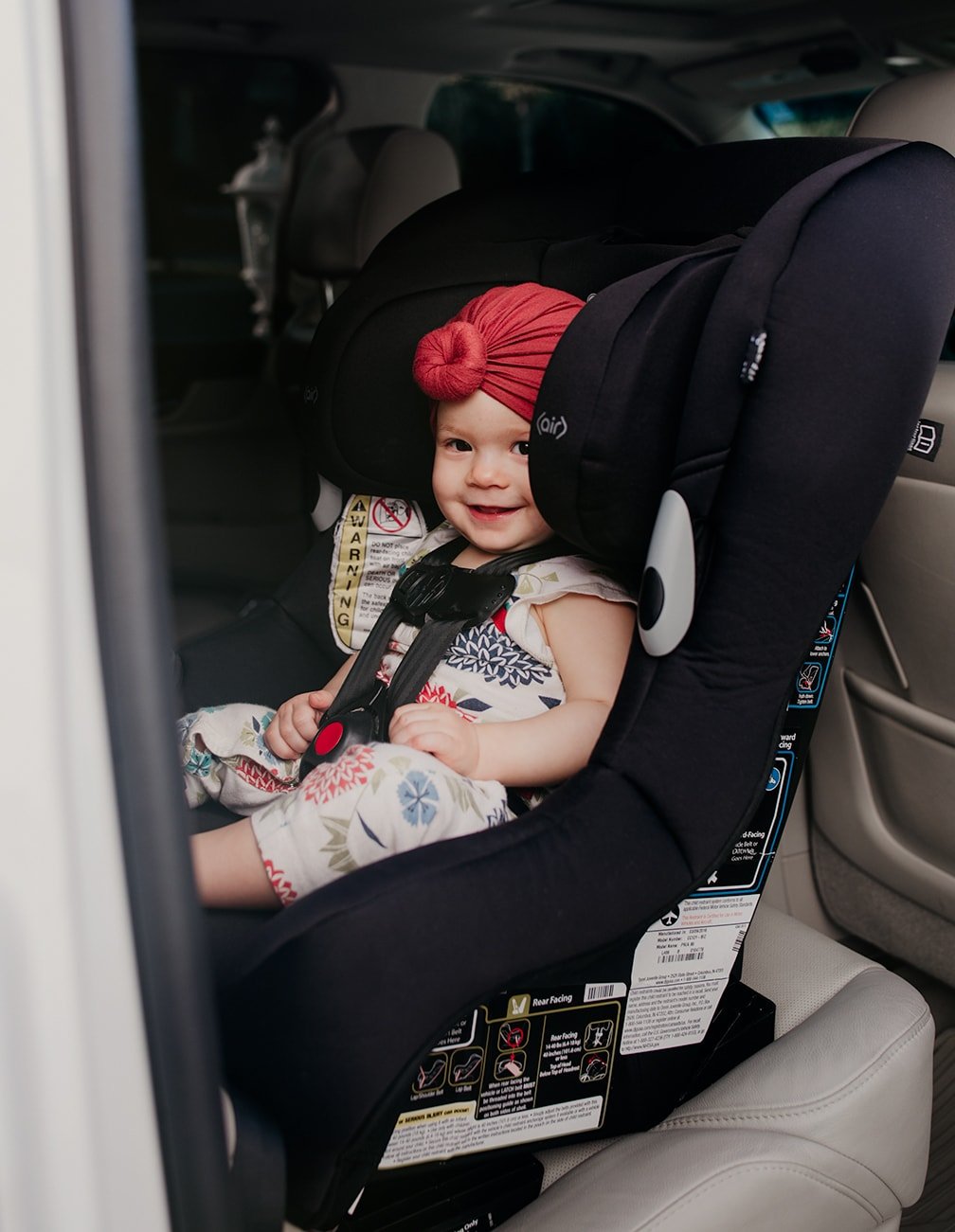 17. TOP Amazon Prime Early Access deal: Willow Pump
I used this with TWO of my babies! The Willow Breast Pump is perfect for the mom on-the-go, especially working moms or even if you just see yourself traveling or needing to pump on the go while you run kids to different appointments or anywhere you don't want to have to plug into a wall or have huge bottles hanging off your body and tubes coming out everywhere. The Willow Pump will turn your world upside down!!
This hands-free breast pump has literally been a complete and total GAME CHANGER for me. I could pump virtually anywhere, very discreetly, without having to worry about plugging in or tubes or hiding gigantic pump bottles. Admittedly the shirt I was wearing in these pictures was a little more fitted than I'm comfortable with when I'm using the Willow Pump, so I highly recommend wearing a very loose button-down or zip hoodie or house dress and it'll be even more discreet.
I had the best luck wearing my Willow Pump with a super blousy shirt like this or a very loose sweater like this! I even wore it a couple times to business conferences where people would walk up to me and start up conversations and chat with me at length without even realizing I was pumping. If you've ever been hooked up to a traditional pump, you realize just how REMARKABLE this is! Don't miss this game changing pump today for $75 off during the Prime Early Access Sale (reg. $499)!
18. Samsonite Luggage Set
Samsonite Luggage Set – This was a super hot deal during Prime Day this past July, so if you weren't able to get it then, take advantage now while it's 51% OFF! (Regularly $340.) This luggage set has SUPER high reviews, so the fact that it's more than half off is insane! A unique gift idea, too.
Someone go buy this: the BEST Amazon Prime Early Access deals!
Remember, these are what we're seeing so far to be the HOTTEST Amazon Prime Early Access deals of 2022, with the BIGGEST chance of selling out!! Buy these items FIRST while they're still in stock.
Keep checking back here all day today and tomorrow for all the best deals and sales of Amazon Prime Early Access so you can shop smarter, not harder!