When self-tanning is synonymous with a particular brand, you know it's gotta be GOOD! St Tropez is the most widely known and acclaimed name in the game and for good reason! It's been around forever and reviews for its products are consistently amazing across the board at major beauty retailers! St Tropez Express Advanced Bronzing Mousse is no exception to their flawless reputation.
This product is a game-changer for at-home tanning and it's on sale for HALF OFF today only! Keep reading for all the details!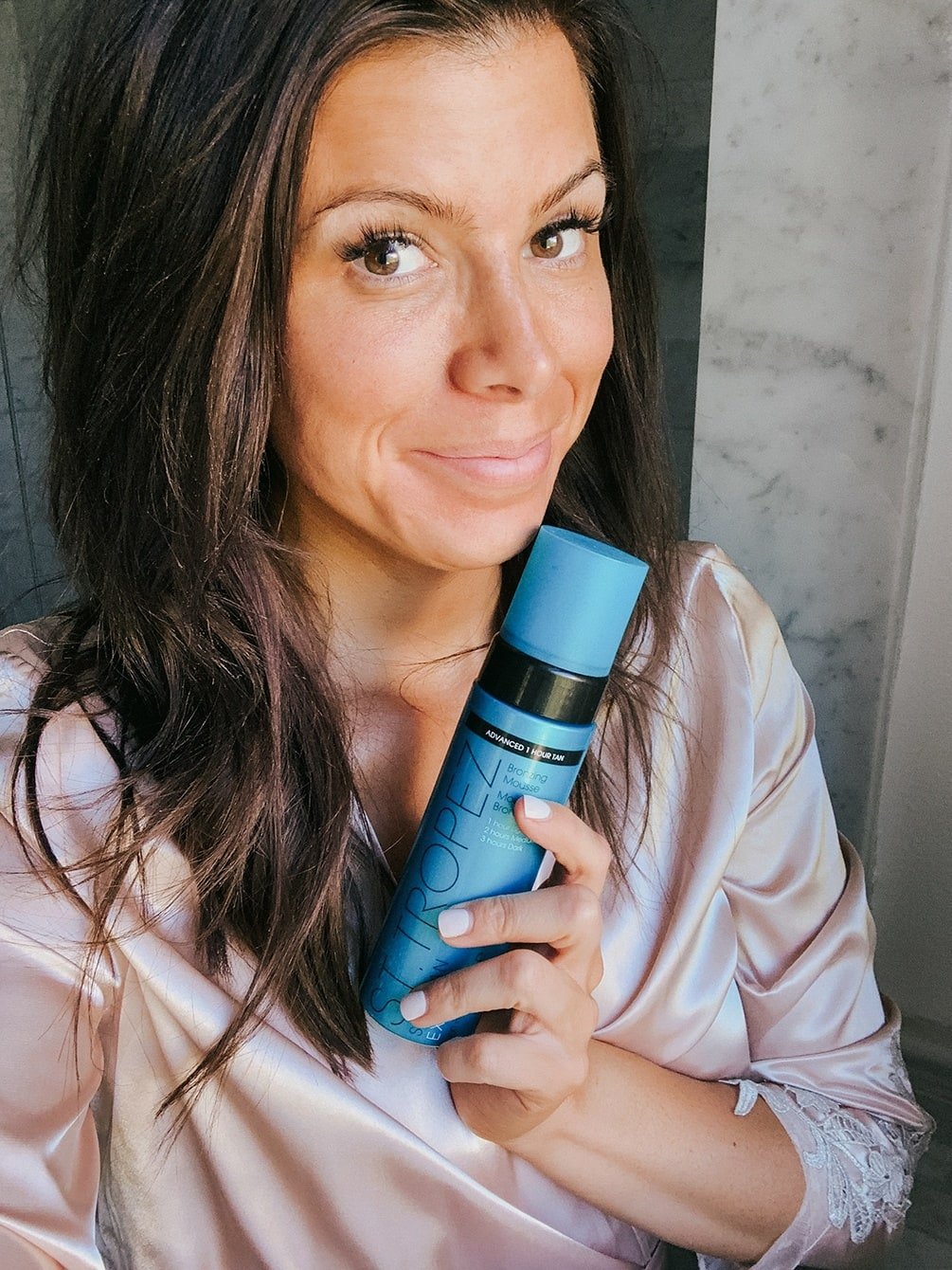 Deal details
TODAY ONLY, you can get my favorite St Tropez Express Advanced Bronzing Mousse for 50% off! You read that right, half off! That makes this otherwise $44 huge bottle of self tanner only $22 – TODAY ONLY, online only. This is a ONCE A YEAR kind of deal (and there's no guarantee it will come back next year) so seriously get your year's supply if you want, or try out this self tanner at this crazy low price.
Why I love St Tropez self tanner
St Tropez Express Advanced Bronzing Mousse is so user friendly, you'll consider yourself a self-tanning expert in no time! Just exfoliate, apply the mousse with a tanning mitt, and hang out for two hours. After showering it off, the tan continues to develop for hours for a golden and natural looking glow.
You'll want to just rinse off after two hours, not shower with soap since the tan continues to develop!!
ALSO I love that St Tropez Express Advanced Bronzing Mousse DOES NOT dry my skin out. For a while there I was using this self tanner instead, but I noticed that it really was drying my skin out and since I already have dry skin, it would peel and look not awesome by the 4-6 day mark. St Tropez Express Advanced Bronzing Mousse does NOT do that to me — it fades really gently and doesn't dry out my skin. HALLELUJAH.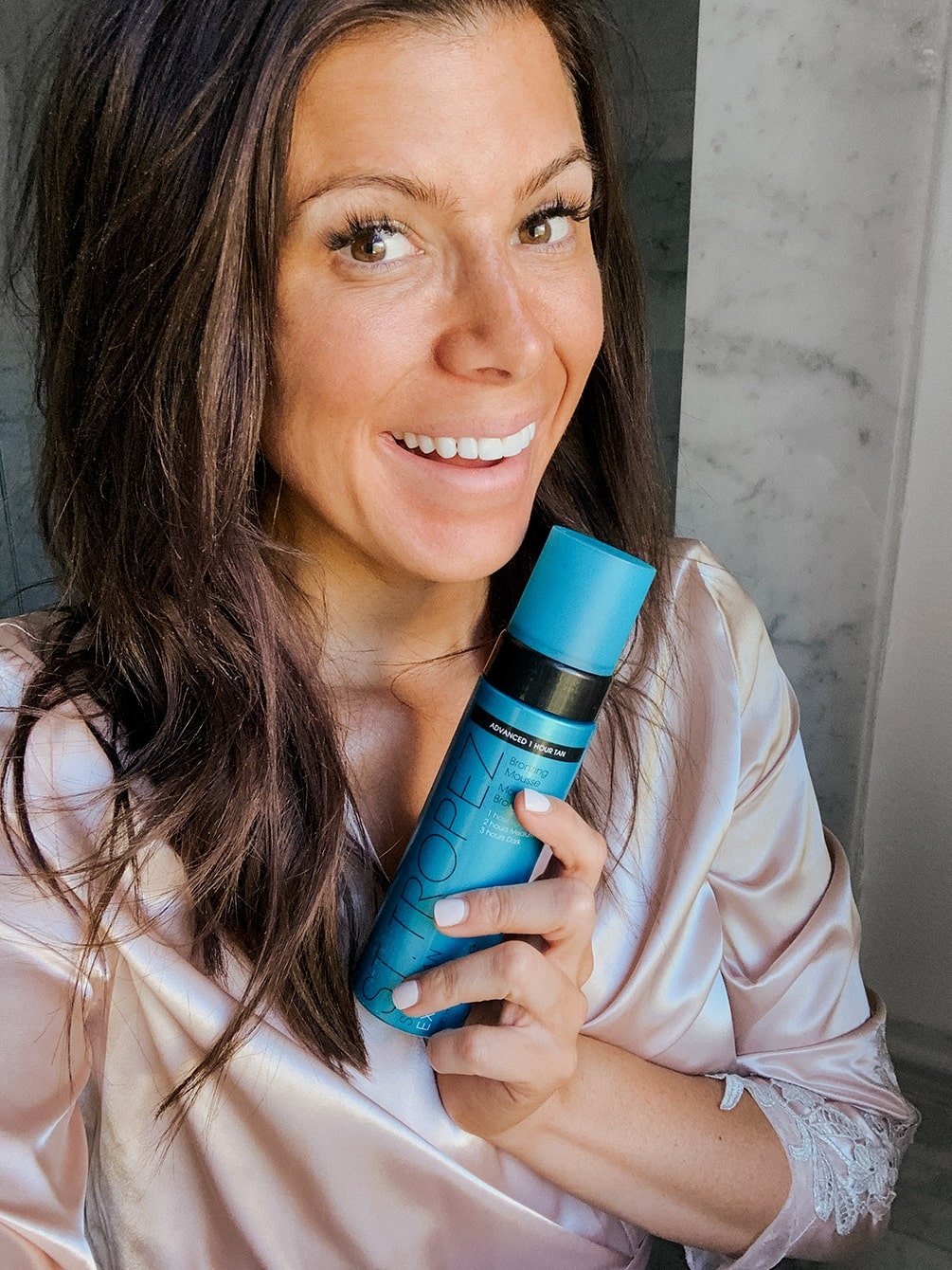 St Tropez self tanner is PERFECT for anyone paranoid of getting self-tanner on their white sheets OR forgot to set a reminder to get a spray tan before a big event! Not only does it just take two hours, but there's NO funky smell or sign of orange to be seen!
Mine lasts me a solid 5-6 days of looking amazing before I exfoliate and start again! You can read about more of my favorite self tanners in high and low price ranges here.
Lowest price ever, TODAY ONLY
I don't think I've EVER seen a deal like this on a St Tropez self tanner. It's a full FIFTY PERCENT off, making the bottle only $22 (reg $44)!! If you haven't tried it already, get ready to LOVE it like I do! Run, don't walk because this deal is TODAY ONLY!