Eeek you guys MY FAVORITE curling iron ever the Beachwaver, the one that's basically impossible to find a deal on — well, we have an exclusive Valentine's Day code for it. Get ready to jump out of your seat because this.is.amazing!
Exclusive Beachwaver Code
TODAY ONLY you can get 30% off all tools + accessories on the Beachwaver website with the code MINT30 at checkout! I rarely see deals on the Beachwaver curling iron, so I'm super excited to be able to give you guys this exclusive code.
Why I love the Beachwaver Curling Iron
I personally LOVE the Beachwaver curling iron because it curls my hair in literally HALF the time a regular curling iron takes, but it lasts twice as long. My curls last for DAYS and I think it's because the barrel is winding my hair up so close to the heat that it does a super good job of curling it. And my hair does NOT hold curl easily. So this curling iron really has been a life changer!!
Is the Beachwaver hard to use?
The Beachwaver is NOT hard or scary to use at all. It's super duper easy and so quick! Yes, it curls your hair for you and yes, that sounds intimidating, but I figured it out literally within the first 3 seconds of trying it out.
Which size is your fave?
I have and love all 3 of the Beachwaver curling irons, but the one I use the most frequently is the 1″ because I feel like my waves from that curling iron last for DAYS. The photo at the very top of this blog post was taken after I curled my hair with my 1″ Beachwaver!
The .75″ is more of a crazy curly Beyonce curl (like the photo below) and the 1.25″ is a much more loose wave that falls pretty quickly.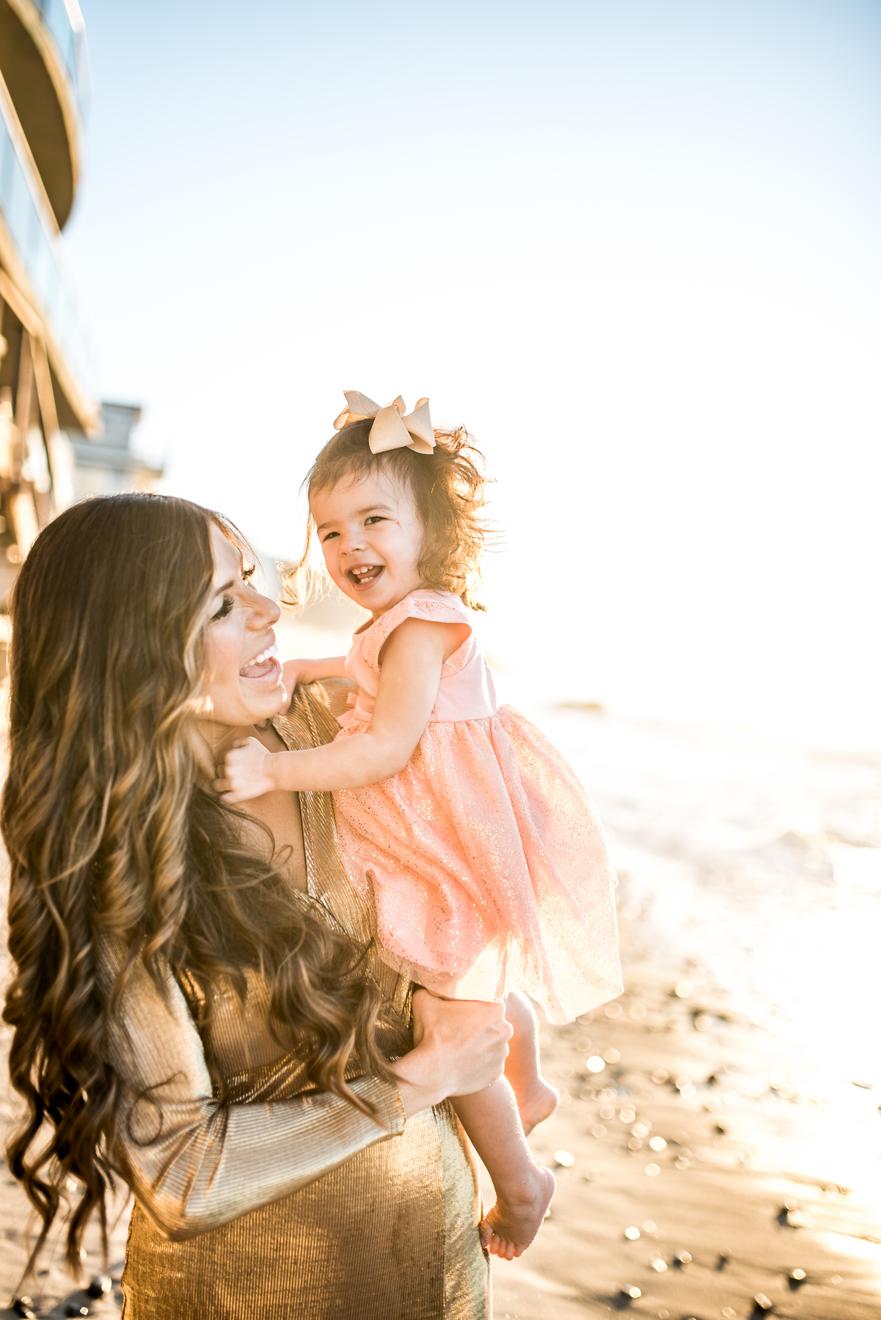 Wave hello to your new fave curling iron!
Our 30% off discount on the Beachwaver curling iron + other tools and accessories is only good through the end of the day, so make sure you grab yours right away. And don't forget to use code MINT30 at checkout to save!