You guys … Nordstrom is killing it secretly behind the scenes with this hidden Nordstrom sale that almost nobody knows about, but of course YOU WILL because that's how we roll around here!!
The bell sleeve top pictured above that I just bought from Nordstrom like a week ago is part of this hidden sale for 25% off right now! (p.s. since a bunch of you asked, here are the jeans I am wearing and pointy flats – not on sale but SO COMFY).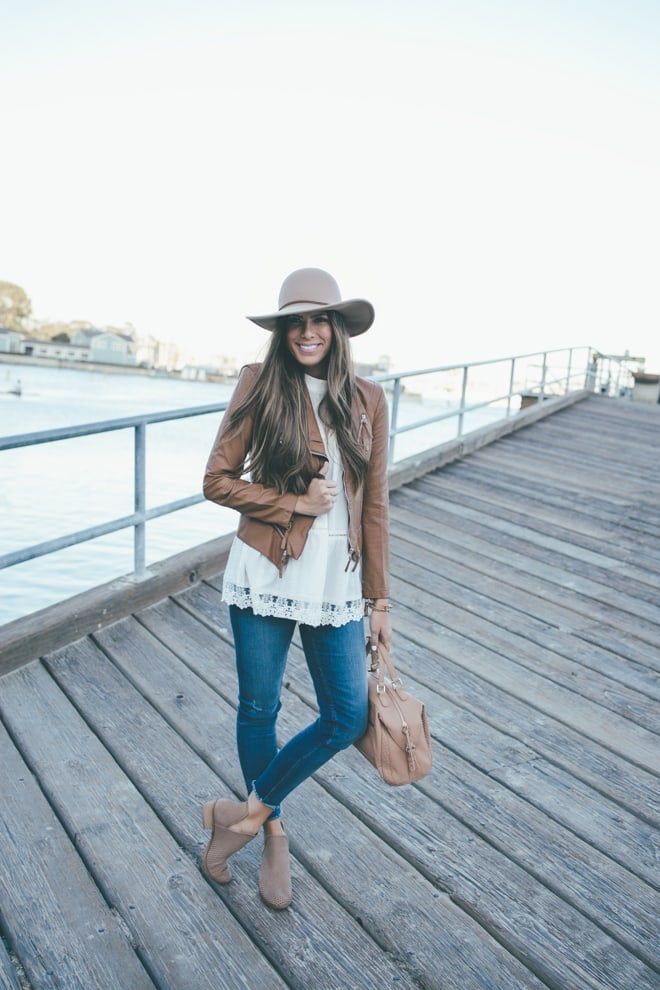 The tan booties are stocked in all but 1 size and 30% of!!!! I had people begging me to let them know when these came back, and there back with a sale price! And my favorite felt hat here is total steal at 40% off for $28.80!!!
The pink coat I wore above to NYFW in February is one of my faves and 25% off right now! It's the cutest pink coat and I'm SO glad they brought it back to season!!
SUPERGA sneakers are super hard to find on sale and although these exact pink ones aren't available anymore, these superga sneakers in black, white, navy and gray (all awesome basics!) are 25% off during this hidden nordstrom sale.
The very best ripped knee jeans EVER OF ALL TIME are insanely inexpensive right now during the hidden nordstrom sale – $40. YEP. You read that right! That's a no brainer. ** make sure you order 1 size up they run small!!! **
The top and bag from that old post are sold out now but here are the fringe boots – so good they brought them back another season!
Remember the bomber jacket from this outfit? SUPER good deal right now at 40% off!!
My very favorite black one piece swimsuit I've ever owned is part of the sale too at 25% off! I'm sorry this is the only picture I can find of myself in it but you'll just have to trust me – it's so flattering and cute and fits perfectly!
It's extremely difficult to find these cutout booties in stock, let alone on sale! Right now they're on sale in 3 pretty colors. I might need another pair!
Shop all of the items I own and love that are part of this hidden Nordstorm sale below: