Something I totally undervalued when I first was putting my kitchen-life together was the importance of BIG serving pieces! I was pretty excited and motivated to fill my kitchen up with every latest and greatest gadget out there, but really, how many of those have I tossed over the years, or have collected dust?! While easily one of the BEST investments I've made over the years has been on the biggest bowls and platters I can get my hands on.
It's the huge trays, platters and bowls that I've used to gather people into my home, to take a dish to a shower or help feed another family. Those pieces hold meaning, stories, and value for years as they're passed throughout the family because that isn't just our serving tray- it's the centerpiece to mom's recipe, the base for the birthday cake that the dog almost knocked over one year, and sometimes the subtle comfort of knowing your family was all under one roof.
For 40 years MacKenzie-Childs has created a brand that's worthy of being stocked at Williams-Sonoma, and timeless pieces (mostly hand painted!) to create the centerpieces of so many family traditions.
I'm SO EXCITED to share with you how to temporarily get a discount on almost everything they sell, and which pieces I personally love for my own kitchen.
How to shop MacKenzie-Childs sale and save 60% OR MORE
From July 20th through the 24th, MacKenzie-Childs is holding an online barn sale featuring discounts of up to 60% or more on many of the brand's best-selling enamelware, ceramics, kitchen/entertaining pieces, furniture, staple decor accents, and more. It'll be updated daily with new items!
To help you navigate MacKenzie-Child's biggest sale of the year, I'm sharing my list of strategically picked pieces that are BEST for entertaining or bring to parties, and almost all of them are on sale!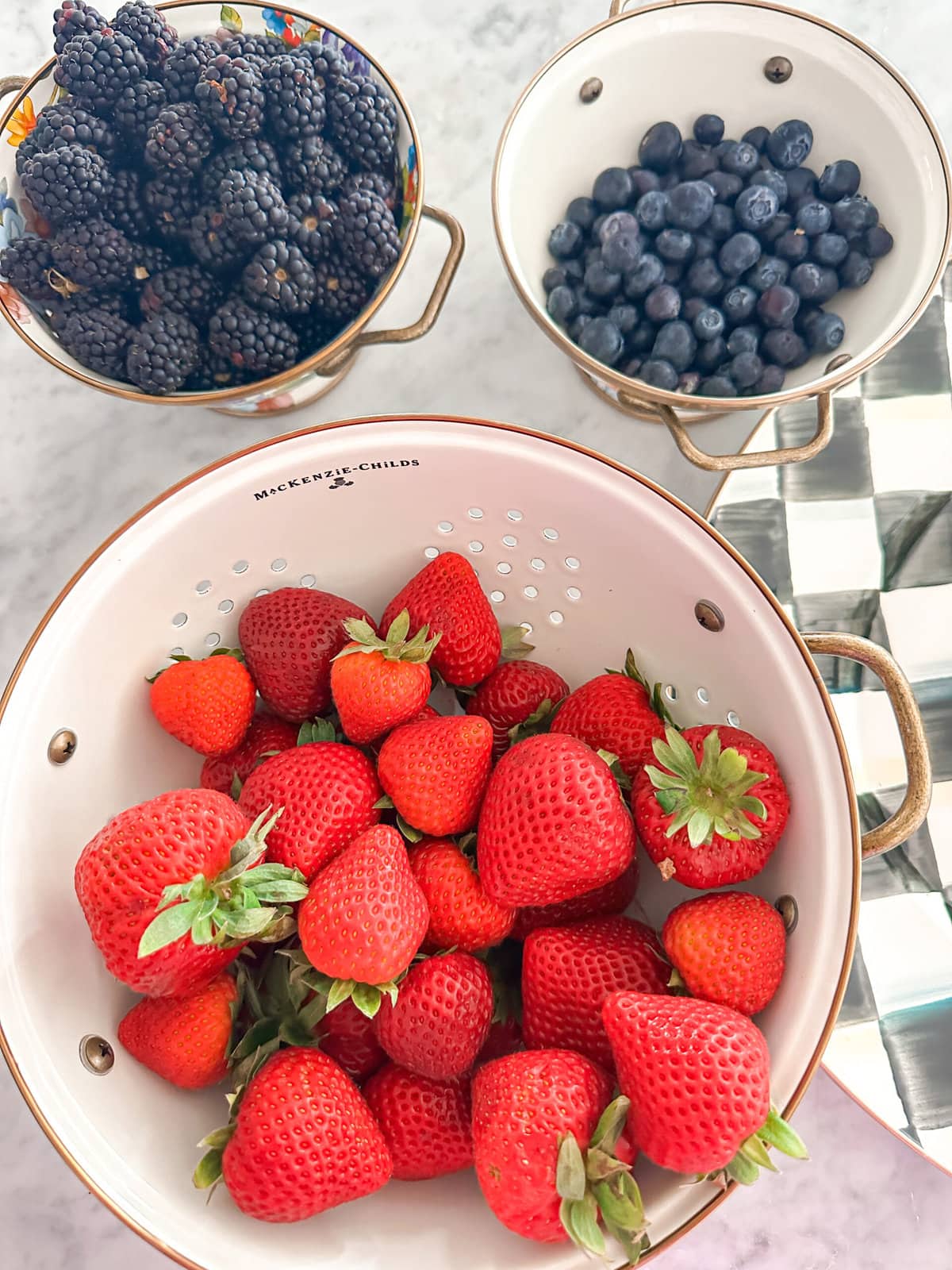 Why I'm obsessed with this dinnerware
Let's keep it real, hosting people or bringing a dish to a friend's gathering is all about the presentation! Having big platters and serving bowls is so valuable and definitely something I underestimated when I first got married, but it's a BIG deal when you have to feed a ton of people.
Even though MacKenzie-Child's hand-painted ceramics and dinnerware sound and look delicate, I'm telling you they are practically indestructible. Most serving dishes I own are breakable and fragile, but not these!
Speaking from experience, we just had a summer BBQ for new friends in the neighborhood and I wasn't nervous when my kids helped with the dishes after at all! Let's jump into the pieces I was SUPER excited to get that's mostly all included in the MacKenzie-Childs Barn Sale.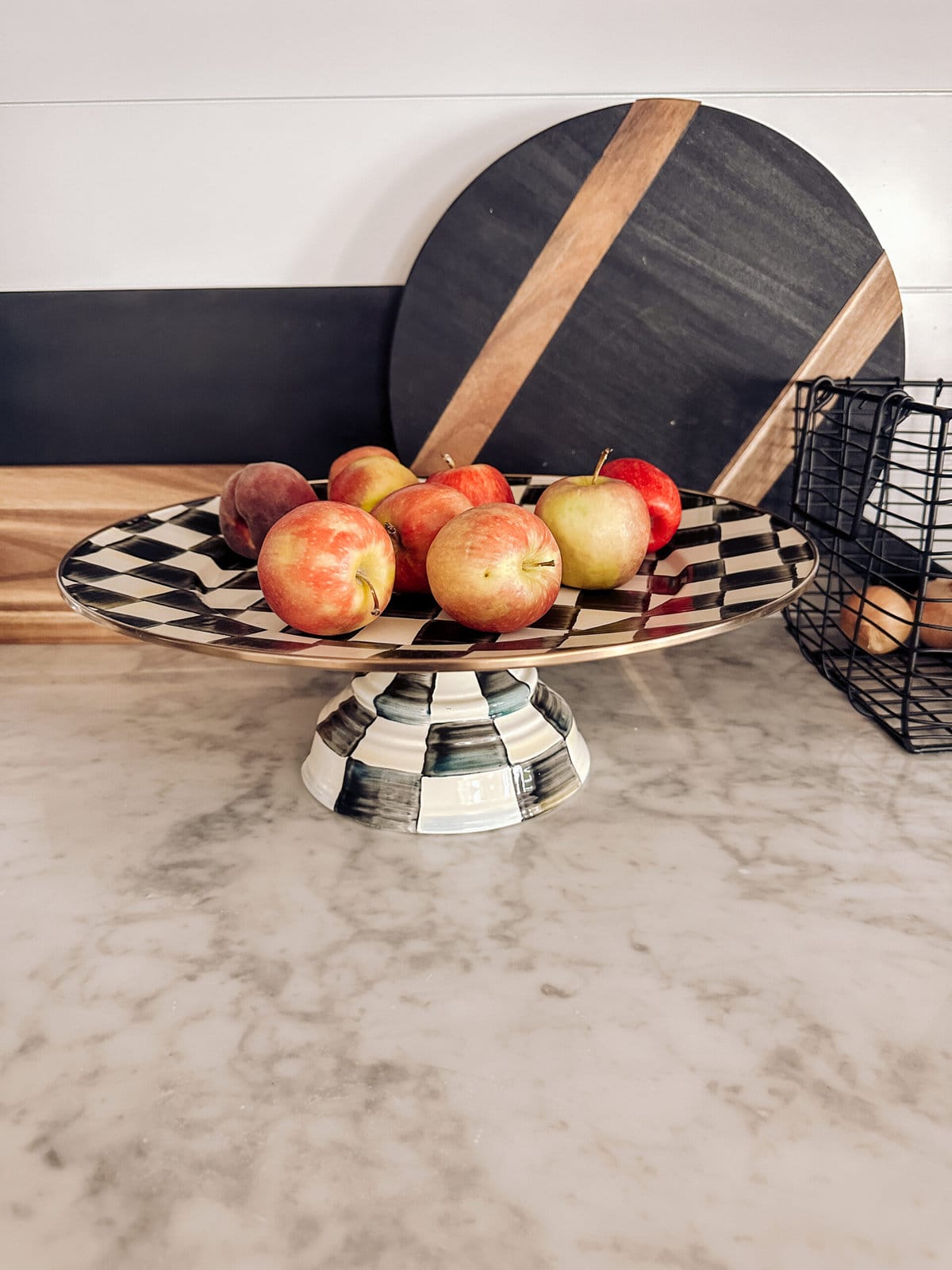 Dinnerware you'll be using time and time again for entertaining
Rounding up the best MacKenzie-Childs Bowls
Serving stands and platters that are game changers
BONUS MacKenzie-Childs sale finds that you'll love year round
Courtly Check Pitcher: This pitcher was SO useful when we had that welcome BBQ for our new neighbors and is a great staple all summer long. This medium size can hold 7 cups and has a steel underbody which can help keep drinks nice and cold! On sale for $89 (reg: $118)!
Flower Market Colander: Drain your pasta or veggies in the dreamiest way! This colander is going to make you look like the host with the most. The floral and delicate design bring brightness and color into the kitchen. On sale for $75 (reg: $118)!
Small Flower Market Small Colander: Shop the same beauty in a smaller size, too! This works great for the nights you're throwing dinner together for just one or two people and not the whole family. The gold detailing lining the edges make this piece so unique and a cherished item! On sale for $55 (reg: $88)!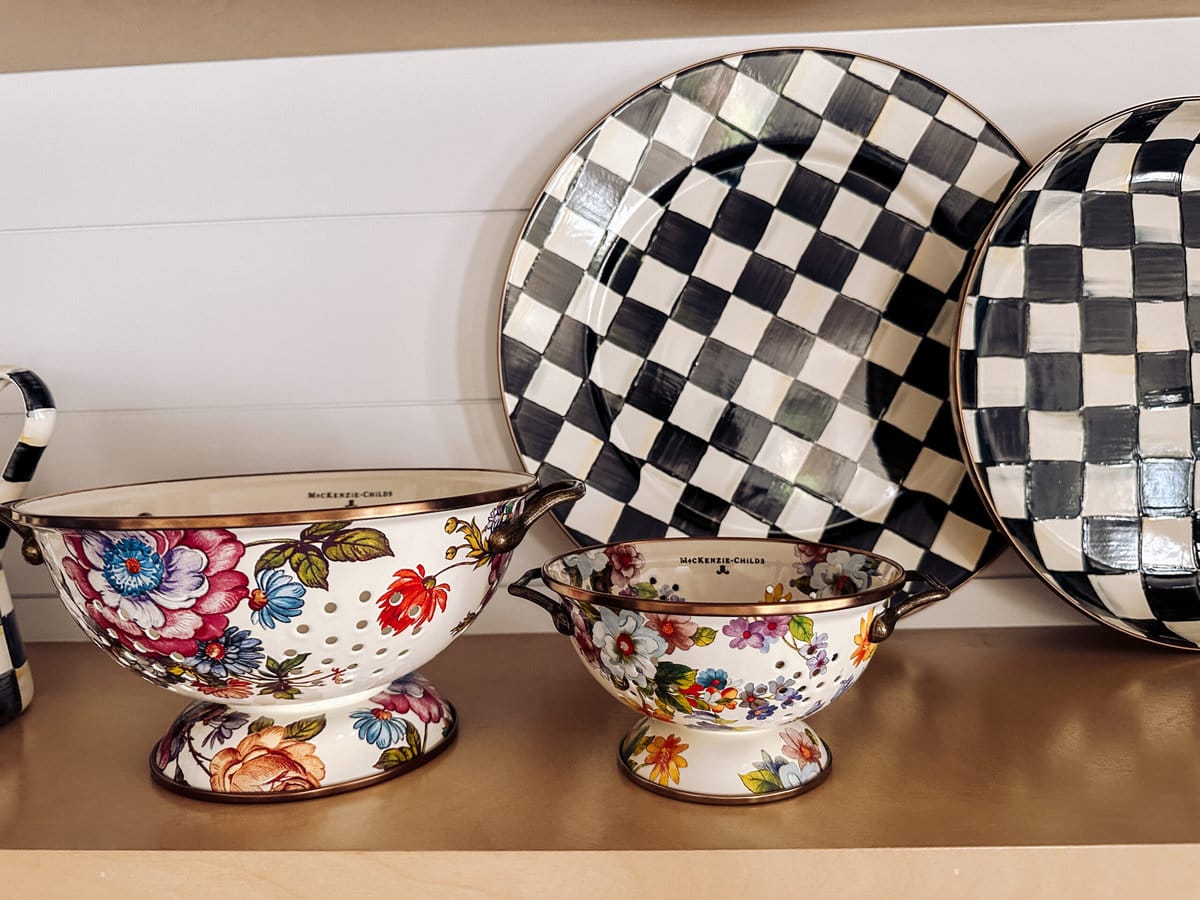 MacKenzie-Childs sale that rarely ever happens!
I hope you take advantage of this July 20th through 24th sale because I cannot stress enough how rare these discounts are!! A lot of the pieces will help you build memories throughout your family, but also make amazing gifts for those just starting out on their own! From MacKenzie-Childs' legacy over many decades to your own families, I know you'll love these unique, hand-crafted pieces for YEARS to come!