Over the weekend we were totally spoiled with beautiful warm weather so we decided to soak up some sun at the beach, and I got several questions about where I found my swimsuits and if I could do a more recent roundup of my fave swimsuits. So here it is! Cutest one-piece swimsuits on the internet right now – including maternity AND non-maternity faves!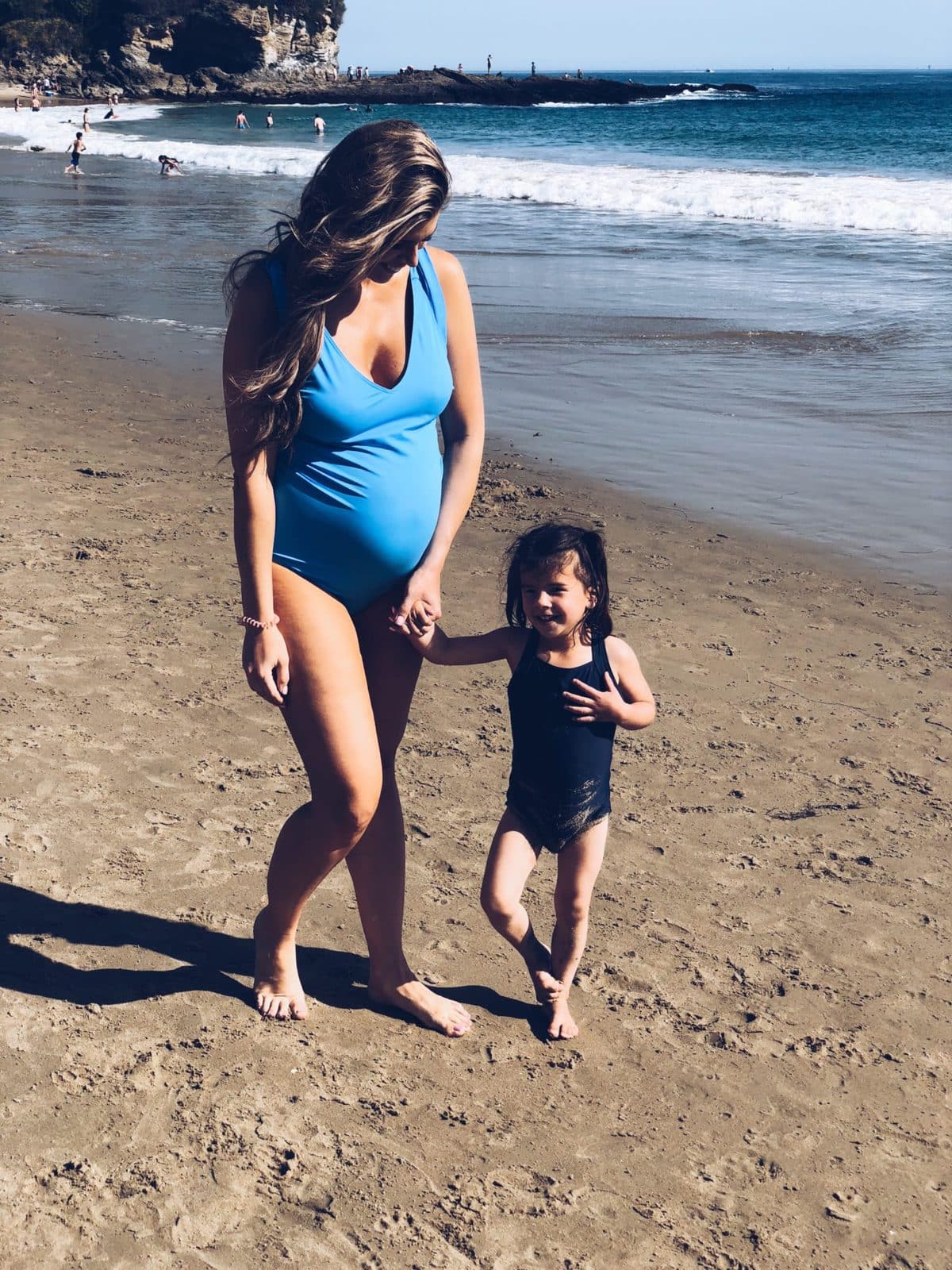 One-Piece Maternity Swimsuit
The one-piece maternity swimsuit I'm wearing above was such a steal! I found it for only $26 and got many compliments on Saturday at the beach about how cute it was. I especially love the shoulder ties!! I think it runs pretty TTS.
Maternity Tankini
ALSO this tankini (although it's not a one piece) is my other very very fave so far of this pregnancy. It's even cuter in person and really affordable – $34 for the top and I paired it with these $24 bottoms.
Black one-piece swimsuit
Also this is (obviously!) an old picture, from last year, but I had to post it because this favorite SUPER flattering black one-piece is ON SALE right now 25% off! It's one of the best purchases I've ever made swimsuit wise. It's definitely made to fit and flatter. It fits TTS but also you'll be pleasantly surprised at how it pulls you in around the waist and really flatters with the perfect cut. OH and it has good coverage in the booty – something that's hard to find these days!
Fave one pieces on the internet
Here's a roundup of all the very CUTEST one pieces I could find on the internet right now, in a variety of styles, patterns, and price points!