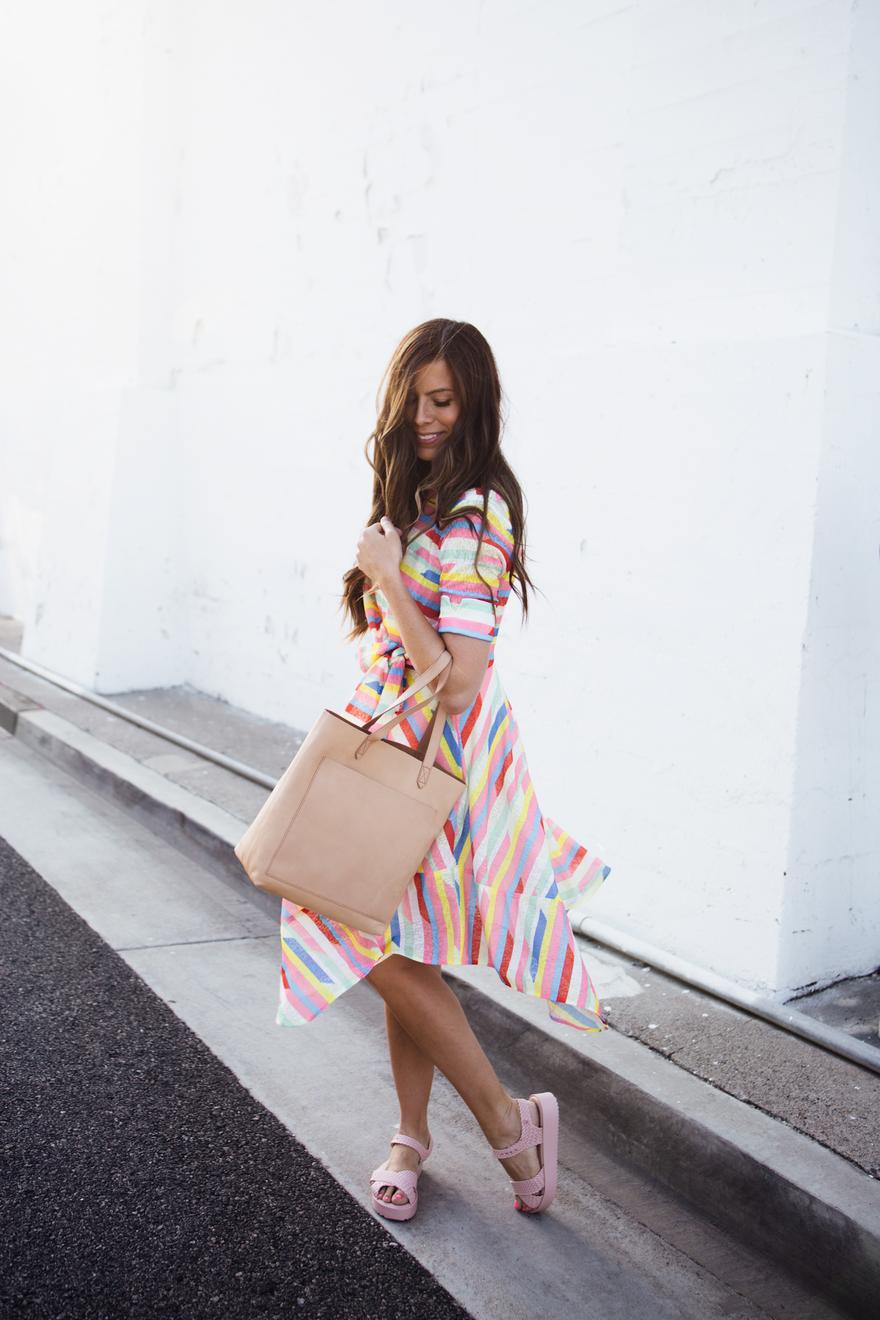 In California it is pretty much always sandal season. But growing up in Utah that was very much not the case, so sandals always meant that summer was finally here!! And who doesn't love summer? Today we've got a roundup of all my very favorite sandals of this summer (so far)! Everything from wedges to t-straps to slides. The gangs all here!
Tell me you've heard of Melissa shoes! I am pretty sure they make their shoes out of clouds because the material is so soft and stretchy and comfortable. Plus they smell like candy. And not in a gross overpowering way, in a super subtle really pleasant slight aroma of candy instead of plastic or factory or whatever shoes normally smell like?! These pink sandals are the kind of sandals you can live in for the summer. The platform sole is so in right now and I love the pink. Obvi.
Summer days are so full of possibilities that you need a bag that can handle whatever might come up! This tan tote bag is everything! Everything you could need in a summer bag at least. 😉 It's the perfect size-not too small and not too big. It's super sturdy and has tons of room for all your stuff. One of my favorite features is the outside pocket! The perfect place to throw your phone, keys and chapstick for easy access. Another sweet bonus: it comes with a longer strap so it can be worn crossbody. Yes please!
This rainbow dress is so fun! It's super colorful and wearing it just makes me happy. The fabric is light and airy which is just what you want on those warm summer days.
Rainbow dress
Tan tote
Pink Sandals
Photos by Arielle Levy
I've rounded up some of MY personal favorite sandals this season that have either ended up in my closet or I'm majorly crushing on. Shop any of them by clicking on the images below!