We are so spoiled because Macy's is serving up a MASSIVE sale right now with their Black Friday in July event! So many of my very favorite things are included in this "Macy's Black Friday Sale" for really, really amazing prices. I HAD to share my TOP picks so that you don't miss out! Keep reading for all the details.
Sometimes our hottest deals sell out REALLY fast, so if you want to be in the know and find out FIRST, you can join our bestie group text! And don't worry, I'll only send you the VERY hottest deals that have the highest sell out risk – PROMISE. To join the list, text DEALS to 949-506-2558
Deal details
Now through July 12, you can get so many amazing items at Macy's for Black Friday prices! From beauty to kitchen, to jewelry and clothes, you're sure to find something you love.
And it gets EVEN BETTER because on select items you can get a killer deal, PLUS up to an extra 25% off with code JULY at checkout!
But that's not all! You're also going to get FREE SHIPPING! For Macy's Star Rewards Platinum & Gold Member's, there's no minimum purchase, and for everyone else you'll get free shipping with your $25+ purchase.
So let's get into my TOP picks from this crazy sale!
Top-rated men's suit
This suit is one of the HIGHEST-rated men's suits I've ever looked at, and it does not disappoint! It has over 400 stellar reviews and it's an insane deal during Macy's Black Friday in July event!
This suit is usually about $400 but RIGHT NOW it's on sale for $79.99 (79% OFF!) which is the lowest we've ever seen it! It's basically unheard of to get a suit jacket and pants for $80 TOTAL!!
I love a good men's suit, and seeing this one on Neil sealed the deal. For 79% off, it's basically a no-brainer! The color Neil is wearing is super low in stock, but the deeper charcoal gray option is an amazing deal too!
All-Clad Cookware
Right now, you can get 55% off the All-Clad Stainless Steel 7-Pc. Cookware Set making it only $369.99 (reg $839.99)! That's $470 OFF. We're talking AMAZING savings!!
Why are people like my food blogger mom and just about every celebrity chef you see on Food Network or the Cooking Channel almost ALWAYS cooking with All-Clad pots and pans?
They cook food SO evenly!
They are made with amazing quality. It's a lot harder to burn food at the bottom of these pans because they're made so much thicker than a cheap pan.
They are crazy easy to clean!
(The BEST part about these pans)… They last FOREVER!! No more replacing your chipping pans every few years!
Seriously though – when I say forever, I really mean forever. You'll be able to hand these pots and pans down to your children and grandchildren!
And best of all, the deal on them today is absolutely insane!! Saving $470 on these everlasting pots and pans is SUCH a steal!!
Instant Pot
Right now you can get the Instant Pot Duo™ Plus 6-Qt. 9-in-1, One-Touch Multi-Cooker for 33% off at just $79.95 (reg $119.95) and the Instant Pot Duo™ Plus Multi-Use Pressure Cooker, 8-Qt. for 14% off at just $119.95 (reg $139.95)! PLUS you'll get free shipping on top of that, no code needed.
The Instant Pot is a pressure cooker so you can make crockpot type dishes but in a fraction of the time! It is a total go-to for all those rushed nights when you realize you haven't planned dinner yet! I like to make this quick chicken dinner in just a few minutes and serve it over a little Trader Joe's rice and everyone gobbles it right up. You can see more of my favorite Instant Pot recipes here.
Ninja Air Fryer
I decided to try this particular Ninja Air Fryer because it is so highly rated on Consumer Reports as well as on basically every website it is sold on. And now I canNOT get over how much I love it. It seriously has so many uses! You can heat up frozen food, reheat leftovers, or just crunch up your take-out in it and it makes the food so.much.better. I even used it to make 10 minute cauliflower gnocchi here!
https://www.macys.com/shop/sale/Special_offers/Offer%20code%20JULY?id=3536&tagid=4328140_14_02&ctype=G&cm_re=2021.07.07-_-HOMEPAGE_INCLUDE_1_row_14-_-CATEGORY%20–%205125%20–%20:Extra%2025%
Right now during this Macy's Black Friday in July event, you can get this Ninja Air Fryer for 33% off making it only $99.99 (reg $149.99)!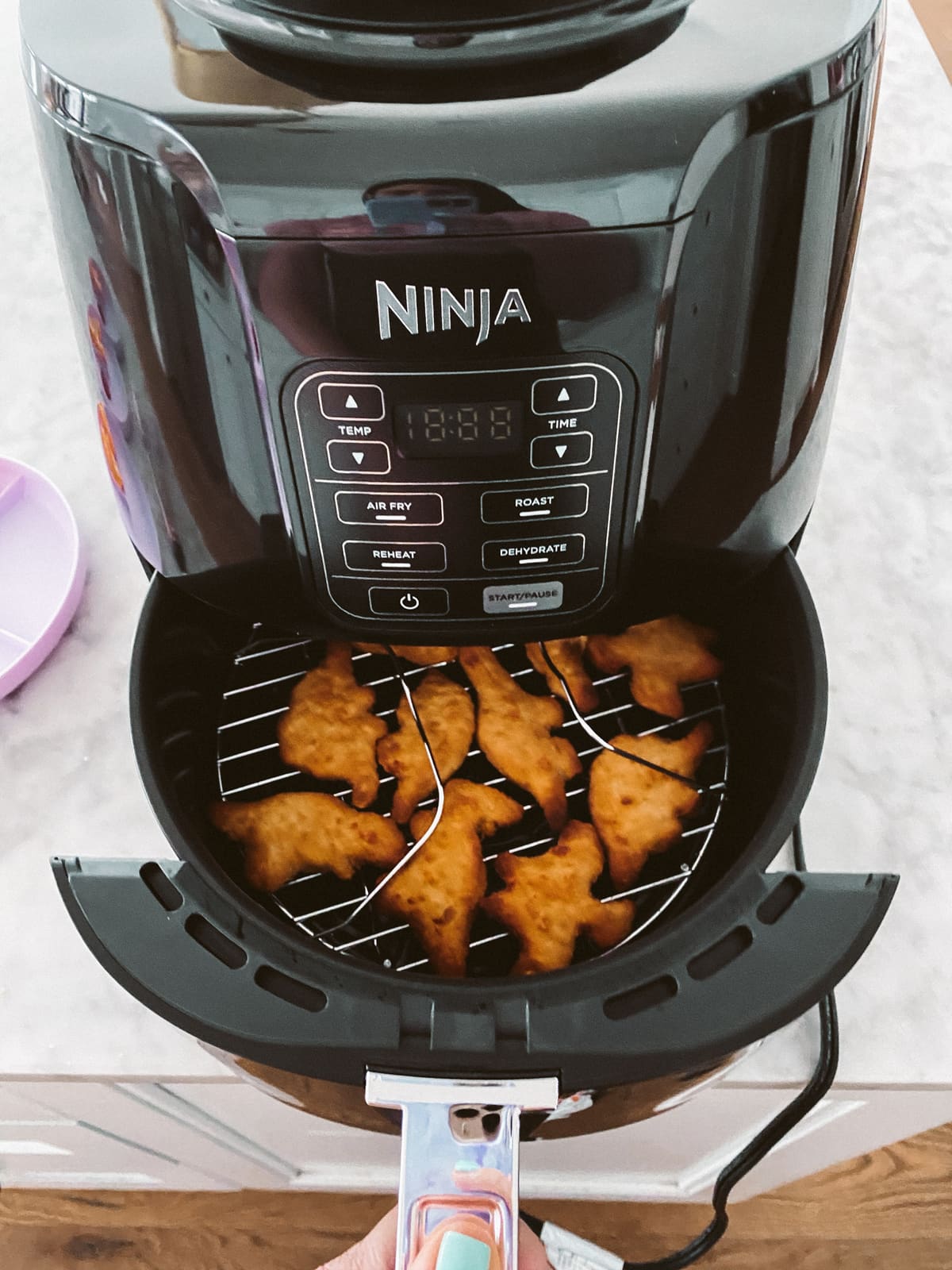 Too Faced Pretty Rich Eyeshadow Palette
This Pretty Rich Diamond Light Eye Shadow Palette is equipped with SIXTEEN eyeshadow colors! These colors are so sparkly and the color pay off is so.good. Right now, you can get this for 40% off making it only $29.40 (reg $49)! Add to that, FREE SHIPPING, and you've got yourself a new beauty go-to palette.
Urban Decay Naked eyeshadow palettes
The colors in this Naked Cherry Eyeshadow Palette are AMAZING! All 12 shades are so perfectly pigmented and I'm completely obsessed with the soft mattes and metallics. And considering the fact that a single Urban Decay eyeshadow costs $20, this is an insanely good deal!
These palettes last FOREVER and are the perfect gift! I gave one to my sister years ago and she absolutely loved it.
Right now, you can get this Naked Cherry Eyeshadow Palette for 50% off making it $24.50 (reg $49.00), and this Naked Petite Heat Eyeshadow Palette for 50% off making it $14.50 (reg $29.00)!
Black Friday in July, oh my!
Don't forget that this Macy's Black Friday in July sale only goes through July 12! So take advantage quick, and get ready to save on so many of my favorite (and your soon to be favorite) items!