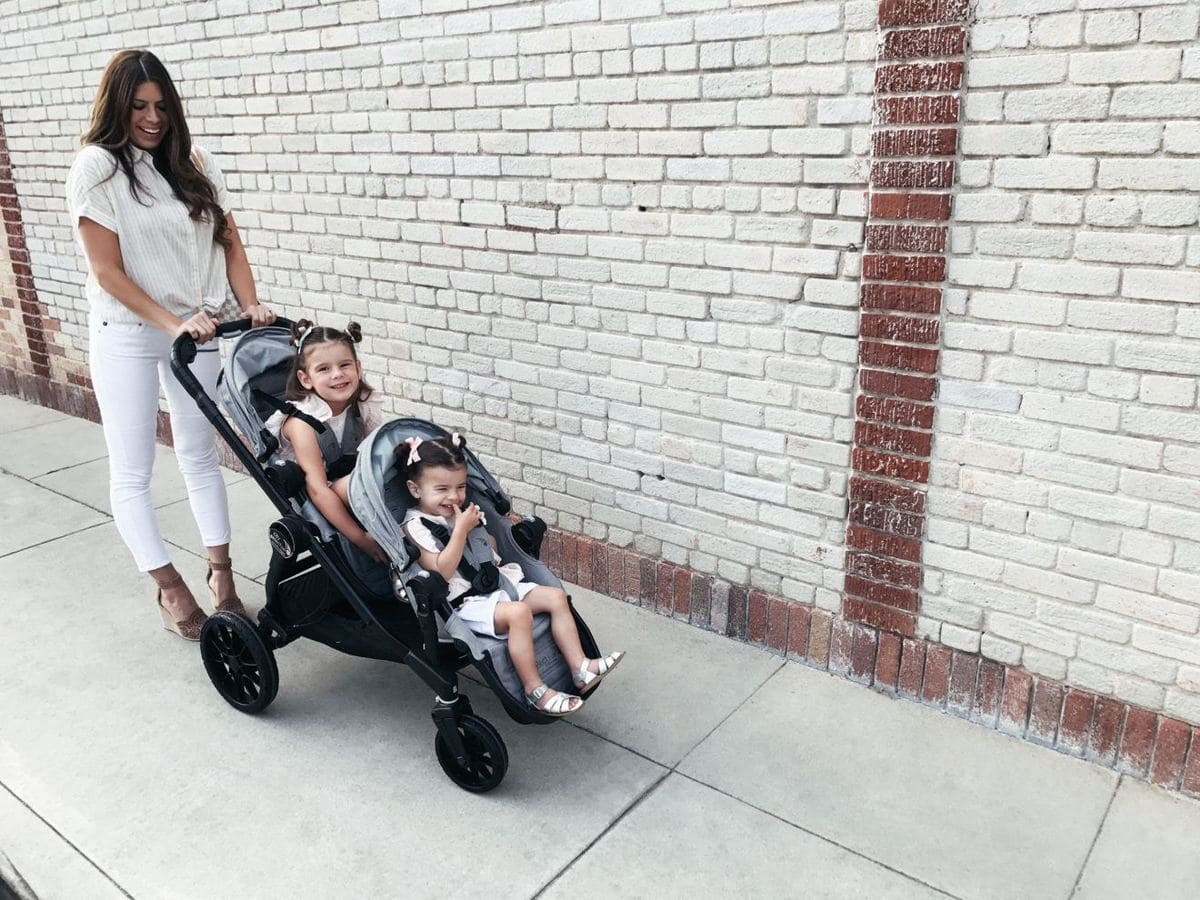 Pin the Post
I am so excited to finally spill the beans on a HUGE sale I knew was coming up, but had to wait to share until NOW. Our very very favorite stroller of all time, the City Select & City Lux are both ON SALE for the best prices the newest models have EVER been and I'm here to make sure you can grab yours before they're gone!!!
RIGHT NOW you can get the lowest price EVER on these newest models of the following strollers that we love SO MUCH and have loyally used for years:
City Select Single stroller black/silver $529.99 $395.72 (25% off)
City Select Single stroller all black $529.99 $429.99 (19% off)
City Select second seat all black $169.95 $136.40 (20% off)
City Lux Single stroller $629.99 $444.85 (29% off)
We own both the City Lux (pictured here) and the City Select and LOVE both!! They're the most incredible strollers because they have 16 possible configurations, they're extremely durable, glide like a dream, both have massive undercarriage baskets for storage, and have been all over the country with us and still look brand new.
The City Lux has softer, higher quality fabric in the seats, an upgraded brake and it folds 30% smaller than the original City Select. I do love the City Lux a little more, but if budget is an issue, I would say you won't know the difference with the City Select if that's all you've ever used.
Again, I have no idea how long this sale will last – sometimes these prices can change within AN HOUR of me posting, but I DO know that this is only the third time I've ever seen this deal on a City Select second seat in 6+ years of baby gear deal-finding, and the BEST PRICE EVER on both the City Lux and City Select 2016!!! So grab yours before they disappear, and spread the word to all your friends who might need one too!
To see all our baby favorites and must-haves, go to my best baby registry list ever.