Today is Giving Tuesday! It's ALSO December 1 which means it's the start of #LightTheWorld, a 25 day challenge that my family and I have participated in for the past several years where we try to do one thing each day to bring Christ into the center of our Christmas season. I love the daily prompts because they're simple and easy, but they have a really impactful effect on us during the month where we celebrate Christ's birth.
I know it can get overwhelming, like really REALLY overwhelming, during December especially, to feel like you have to do so many things. This year is weirder than ever too (right?). But I promise you these daily prompts are SIMPLE.
Last year Neil and I shared what LightTheWorld is all about in this podcast episode that you can re-listen to if you'd like. We share some ideas from the past and some of the ways this month long challenge has changed our Christmas season for the better, year after year.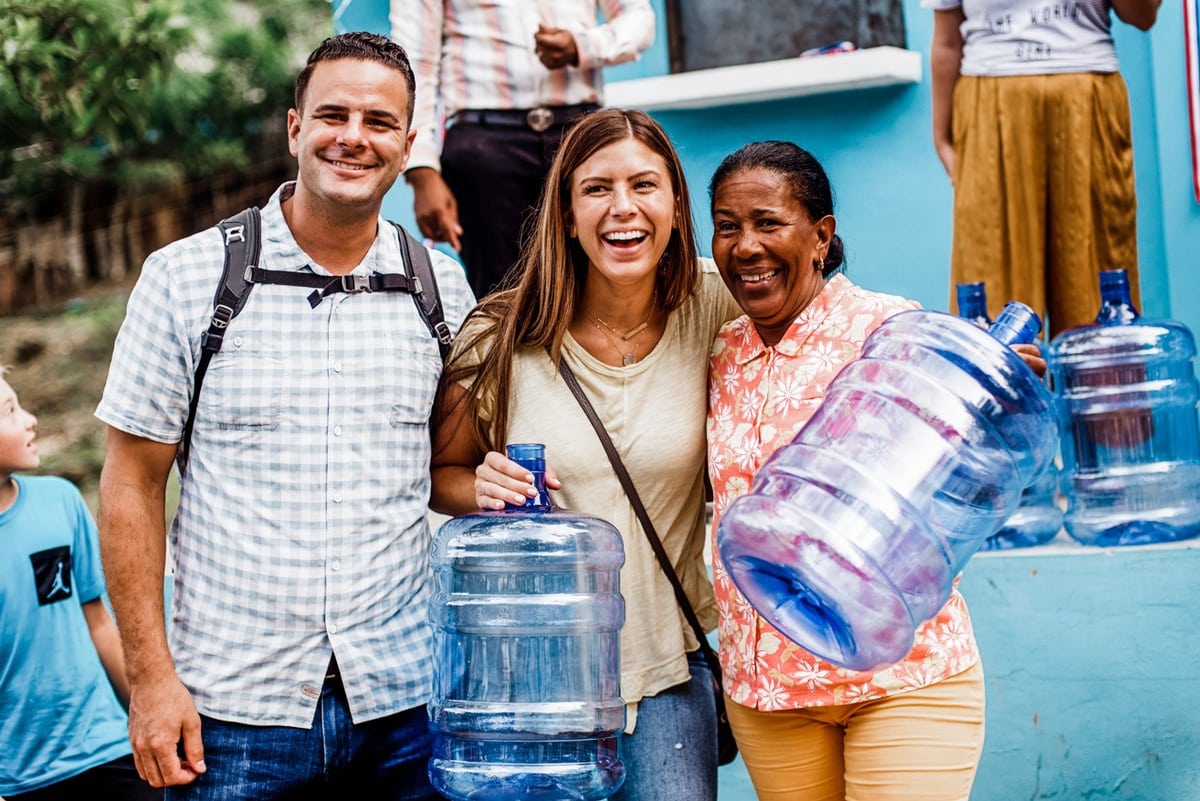 3 ways to participate
But today, if you want to do just ONE thing to participate in Giving Tuesday, but you're not sure where to even look or where to help or what charity or service opportunity to give of your time or money, I'm going to share 3 simple options for you to be part of Giving Tuesday.
Donate to a charity you love. In the past we've done anything from dropping off cash to a homeless shelter, to helping fund clean-water projects, to helping a family with adoption costs, to helping fight human trafficking. It really has been something different each year, but I've loved the personal meaning that has felt right each year as we've tried to give. If you're looking for a list of reputable charities that have been vetted carefully, scroll down to the Global Charity Partners on this list.

I love that Rising Star Outreach just announced this morning that they have a private donor matching all donations through December 31, 2020, so your dollars will go twice as far if you donate to them!
Give to a neighbor. This might sound kind of tricky, but we did it this morning in the Chick Fil A line! We paid for someone behind us and even though it was only $7, I felt all kinds of warm fuzzies as we pulled away. My friend Ashley Reeves is helping people today who are facing eviction and sharing (anonymously) the stories of those facing eviction, and raising money to help these families. You can go to her stories to find out more. I believe so much that Jesus would want us to celebrate His birth by lending a helping hand to those around us, our neighbors.
Raise awareness. If you're in a tight spot this year and you can't donate monetarily right now, there's still SO much good you can do by carrying the message of hope or healing to others about a cause you love. You can raise awareness about how many millions of people need clean water, and that this is a solvable problem within our lifetime. Share about the misconceptions of leprosy and how Rising Star Outreach is helping people to rise above the stigma of leprosy and live healthy, productive lives! You can share about addiction recovery if you've worked the 12-steps and how people can get sober for FREE by attending a free 12-step meeting virtually or even in-person with masks in many places, since addiction recovery is recognized as essential.

I have learned that even giving of your voice, offering your pride in exchange for humility, and giving your passion and purpose behind a cause can literally save a life. If that's what you have to give this year, I promise that God will honor and magnify that for good.
Join me
I hope you will join me in one of these 3 simple ways to give today to really get into the Christmas spirit! And you can join with me for the rest of the days leading up to Christmas to Light the World with simple daily service prompts here.