Quick version: these are the top 3 QVC products this month – amazing deals including Barefoot Dreams and free shipping!
Finding the BEST deals on the nicest products comes easy at a place like QVC! With an abundance of deals, here are some of the most desired gifts this holiday season that QVC is offering at crazy good sale prices. If you're stumped on inspiration for finding the right gift for a friend or family member this year, look no further than QVC and buy with confidence as their shipping is FREE and will come right in time for Christmas! Just make sure to buy while there's still availability, these are only available for a limited time!
In a hurry? Shop my picks below:
Say yes to FREE shipping on these QVC products
New QVC customers will be "laughing all the way" to the checkout page with the code FREESHIP to get their shipping paid for on their first purchase!
Returning customer? (We are, too.) QVC is offering returning customers holiday love with free shipping up to 15 purchases with the code QVCGIFT. Let's jump into the best gifts that give you the most value for your money!
Barefoot Dreams cardigan
This QVC product is the dreamiest cardi to cozy up in this winter! It comes in lots of cute colors, has an open front with a collar, pockets, and a textured, ribbed design. If you're equally obsessed with leggings, this is a relaxed fit and hits at the perfect length to wear with your comfiest pants. The best wardrobe addition!
Barefoot Dreams seriously uses some of the BEST materials and wearing this cardi is like having a blanket wrapped around you all day – just cuter! If you know, you know…Barefoot Dreams products are always selling out fast and are some of the most requested holiday gifts!
Get this cozychic cardi (especially if it's on your wish list or someone else's!) for UNDER $100 at QVC while the deal lasts! For just $89.98 you can grab this gift for your sister, mom, or friend that typically retails almost $200.
L'Occitane shower and body set
UNDER $50 gift idea! This is a shower oil and gel duo plus a hand cream that'll save your skin from dryness this winter if it's part of your daily routine. From the South of France, L'Occitane specializes in skincare, body products, and hand treatments that'll make you feel like you're getting a spa session with every use.
This set is some of their favorite products that'll help soothe your skin and give stress-free holiday vibes with these relaxing scents. For $49 you can treat your skin enthusiast bestie this Christmas to these luxurious QVC products that are timeless and super high quality!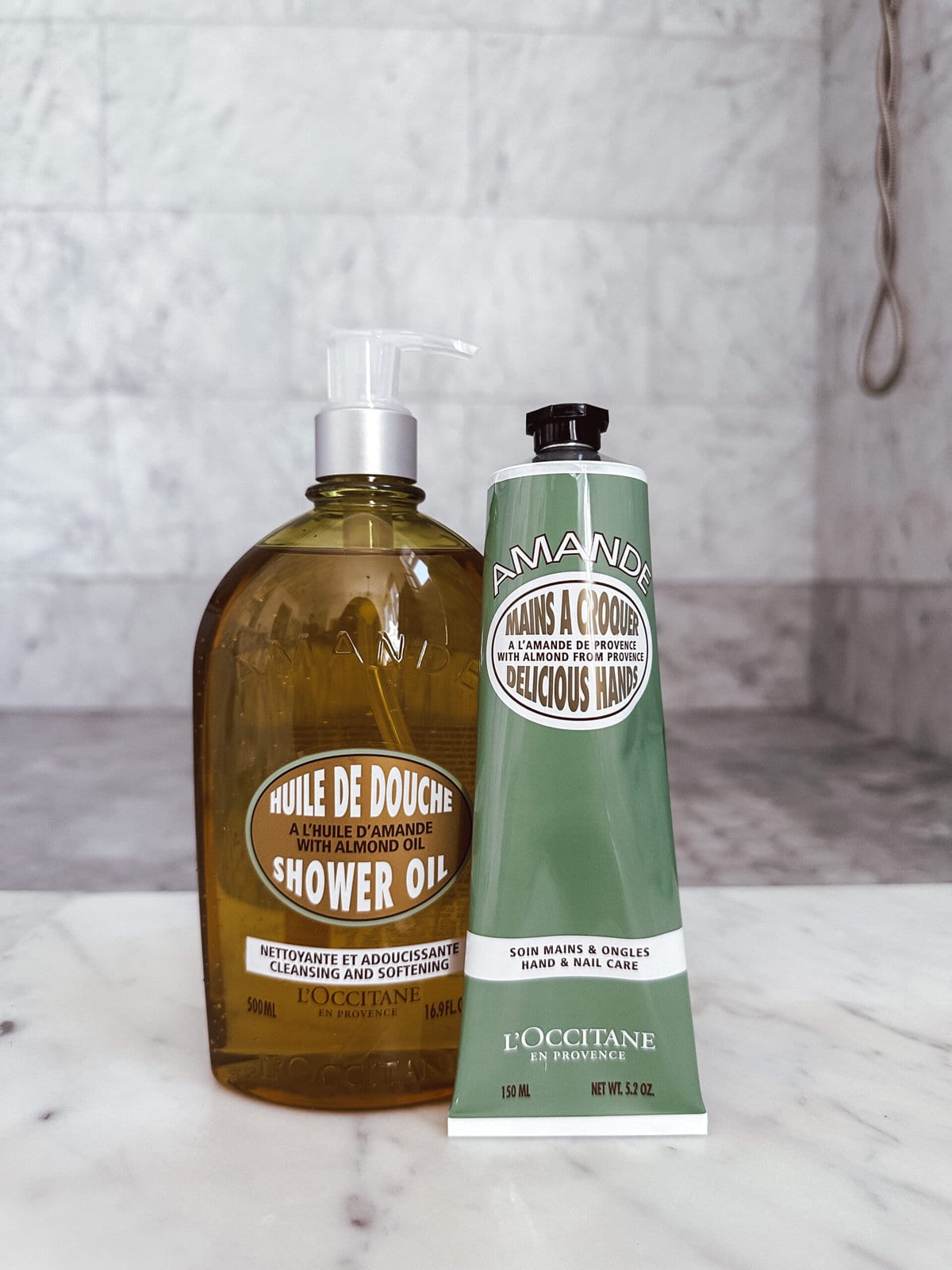 Philosophy skincare set
You've seen our love for Philosophy in the past – they're an incredible brand and QVC bundles feature some of the very best deals on their products. This set is going to get your mornings started right with a micro delivery exfoliating wash (retails for $29) and the smooth-glow moisturizer (retails for $42) PLUS you'll get an evening cleanser to easily wash off the day (retails for $27) and a vitamin C peptide peel (2-piece set retails for $50) to incorporate into your routine weekly!
All of these pieces are just $113 at QVC, giving you the most value for your purchase!! Philosophy is a tried-and-true staple and this hydrating and cleansing set would even make a great gift for a teen who's just starting to put together a skincare collection. Save more than $30 when you shop this amazing bundle at QVC!
Shopping QVC products in a winter wonderland
QVC is the go-to place for so many holiday deals, don't miss out on these amazing prices before they fly off the shelf! Don't forget to use the code FREESHIP to get free shipping as a first-time customer or QVCGIFT as a returning customer (up to 15 purchases). Have fun spreading the holiday cheer! Shop more AMAZING deals on gifts for the people who have everything, below!