One of the best things about Southern California: the weather! There are so many awesome hiking trails in Southern California, which means getting out and enjoying this gorgeous area year-round. There is something so magical about being out in the open air with the people you love. The conversation just flows freely when you're able to relax and chat as you walk! Today we're sharing some of our family's favorite spots for kid-friendly hiking around Orange County with little ones.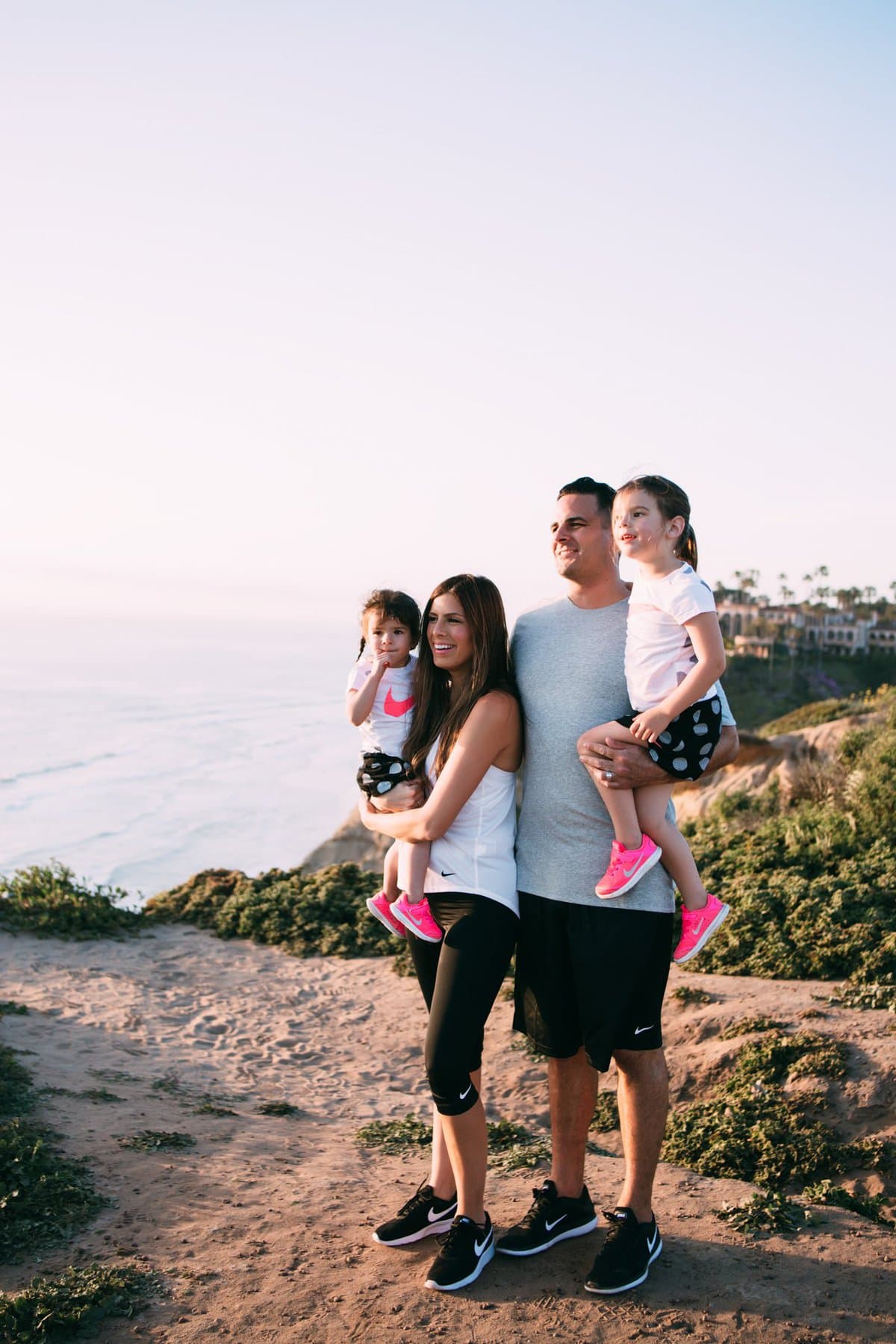 Scripps Coastal Reserve
There's a hike down at Scripps Coastal Reserve in La Jolla with unreal views of the ocean, especially if you make it at sunset. There are beautiful flowers to stop and smell all along the way, making it both entertaining and beautiful for the whole family.
Sunset Cliffs Natural Park
One perfect hike for families is Sunset Cliffs Natural Park in San Diego. This hike is great for kids because you can make it as short or as long as you would like–and if you have kiddos, you know that this is important! The actual trail is about three miles, but you can park near the Sunset Cliffs Natural Park sign and go from there. There are tons of caves to explore, tide pools, and stretches of beach to hang out on. Biggest bonus: the views of the ocean are insanely pretty!!
Bolsa Chica Ecological Reserve
The Bolsa Chica Ecological Reserve in Huntington Beach may not totally counts as a "hike," but it's stroller friendly! It is a really good flat walk so it's an easy one for the littles. There are tons of cool birds and you might even spot a few stingrays in the marsh!
Monrovia Canyon
If you love hikes in the mountains, you can't really go wrong in the San Gabriel Mountains. Monrovia Canyon is a perfect family hike, because it's another one that can easily be adjusted based on the age of the hikers. It is a beautiful shady hike that goes over streams and through shady groves and there is a waterfall! But keep in mind, it is not a stroller friendly hike.
Crystal Cove State Park
Crystal Cove State Park is three miles of amazing! You get gorgeous views of the coast, wooded canyons, and sandy coves. It's one of our most favorite spots in all of Southern California!
Time to explore!
There is so much to explore! We hope this list of hiking trails in Southern California gives you a great start when you're planning time outside with the whole family. Make sure to check out some of these hikes if you ever find yourself here! And don't forget to check out our local's guide for ALL the best things to do in Orange County!