You guys know I absolutely love a good deal on baby gear and I know most of you do too! Lucky for us, this year's Amazon Prime Day is full of them!!! We've got all the BEST baby deals of Amazon Prime Day covered for you in one neat little post so you don't miss out on anything. Ready? Let's go.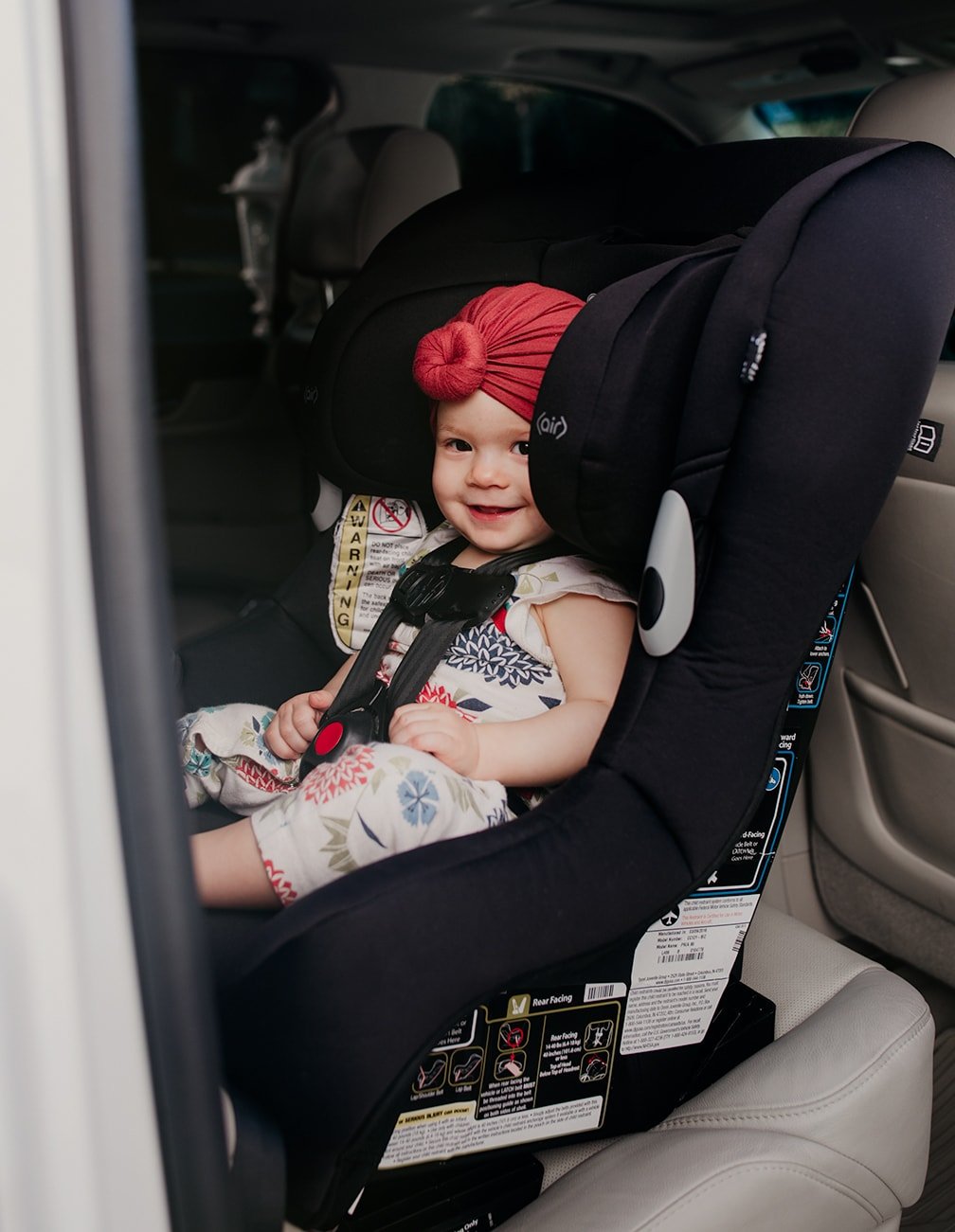 Not an Amazon Prime member?
Remember that these deals are only available toAmazon Prime Members. Don't worry if you don't have one yet, you can try it free for 30 days! Read about all the reasons I love Amazon Prime (and think you will too) here!
Maxi cosi carseat
One of the biggest deals of Amazon Prime Day is on the Maxi Cosi Pria 85!
One of our FAVORITE car seats of all time, the Maxi Cosi Pria 85 is on sale for $157.49 at checkout (reg $269.99). That's 42% off and $26 CHEAPER than last year's deal of $183!! The final price will drop to $157 at checkout for Prime members. I am so sorry you guys but it looks like this one has sold out! Keep scrolling for some other SUPER good baby gear & car seat deals though!
We're obsessed with the Maxi Cosi Pria 85 because of these reasons:
– super plush and easy for kiddos to fall asleep in
– cover is completely removable and machine washable AND dryable, such a lifesaver for accidents and spills!
– super high weight limit (85 lbs) forward facing
– best car seat on the market for the person sitting IN FRONT of a rear-facing car seat, it offers the front seat passenger the most leg room of any convertible car seat on the market
– cup holder
Britax carseats and Bob strollers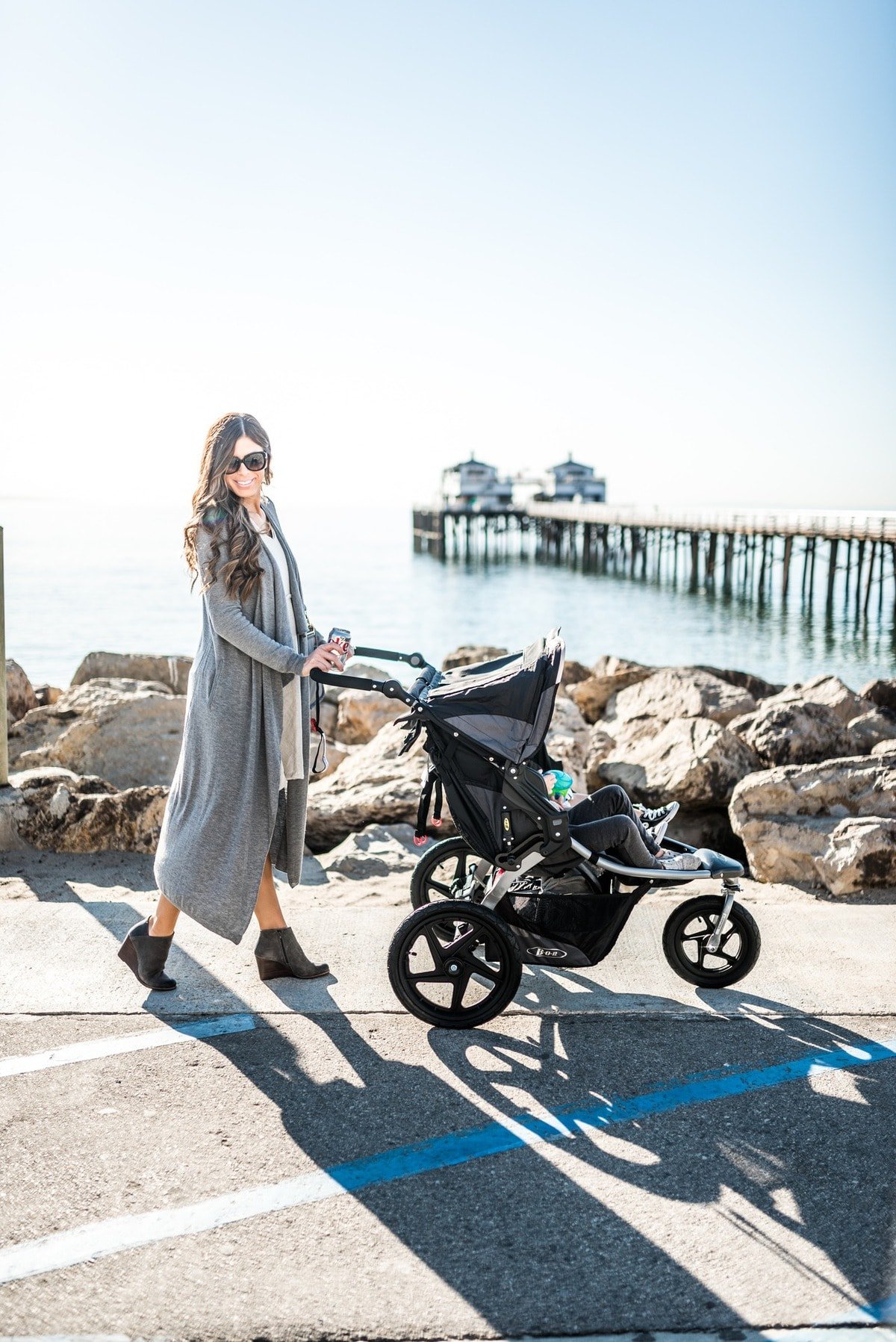 Prime Day just spoiled us with some INCREDIBLE BOB stroller and Britax car seat deals! I haven't seen prices like this since LAST Black Friday so if you've been waiting for a deal on either of these, TODAY is the day!!!
They've even included SINGLE AND DOUBLE Bob Strollers at 25-32% off – best deals I've seen all year FOR SURE.
The Britax car seat deals are excellent also, in that 25-32% off range. I'm always aiming for under $200 for a Britax car seat to feel like I got a SUPER good deal so today is absolutely one of those days! These are the SAME type of prices you will see on Black Friday.
Munchkin miracle sippy cups
I'm so excited that our FAVORITE sippy cups – Munchkin Miracle sippy cups – are part of Prime Day too! They're 30% off and seriously THE BEST sippy cups because they teach your kids to use a regular cup, but these WILL NOT SPILL.
ALSO – an insider sneak peek tip: I have a (good) feeling this car seat pictured above will be on sale tomorrow! I'm not allowed to leak anything more than that but CHECK BACK HERE TOMORROW for sure where we'll update this post with tomorrow's Prime Day deals too!
Skip Hop products
You can save 20% on these Skip Hop products for Amazon Prime Day!
Skip Hop is a premium baby brand that rarely goes on sale, so the 20% off prime day deal they're offering is a STEAL and something you shouldn't skip over (ha) if you have or are having a baby anytime soon!
Our FAVE for the cutest baby gear!! Every time someone comes into our house and sees Millie's little jumper they say something like "wow that is THE CUTEST baby thing I've ever seen." Because let's be honest, usually these are kind of a serious eye sore! Skip Hop makes everything so cute. Millie loves this activity center that's 20% off PLUS you get an additional 20% off at checkout, making this $83.19 (reg $130), that's 36% off!
Honest diaper gift set
We're HUGE fans of Honest diapers, and this little gift set is so perfect for a baby shower. Also RANDOM bonus – if you're headed to a sporting event in the future where you're required to carry a clear bag, this little clutch is literally THE most perfect size for that. I almost bought this gift set just so I could go to a Warriors game with this as my bag back in September, and again when we went to a game at Qualcomm stadium to watch the Utes play in a bowl game. It drops an extra 20% off at checkout so you get the whole set (including the perfect clutch!) for $28.59, that's 25% off the original price!
Comotomo bottles
These have been my baby's FAVORITE bottles hands down! They kind of feel like a boob because they're squishy and soft, and for a breastfed baby this is so helpful! You'll get 20% off this whole set at checkout for Prime Day – available in pink or green!
Chicco carseats
I haven't ever personally owned a chicco car seat but they're SUPER popular, high quality and a tried-and-true brand that's highly respected by baby gear experts. These car seats don't go on sale often so these are amazing deals!! You can save 20% on them during Amazon Prime today and tomorrow.
Freshly Picked deals
One of our longest loves, Freshly Picked, is part of Amazon Prime Day today and they're coming in HOT with some seriously insane price slashes.
If you're headed to a baby shower soon, these newborn moccs are 36% off at $29 (reg $45!). And if you're looking for an affordable designer diaper bag or even just a sleek backpack for travel, the city pack is $60 (reg $150) for Prime Day – that's 60% off!!!
Ergobaby stroller
I haven't used this Ergobaby stroller myself but it does get very good reviews for its one hand fold and super light weight at under 20 lbs! It also has a huge undercarriage basket and an even bigger sun shade and full recline to give your babe a nice little nap while you're out and about! It's 50% off right now and I'm not sure if that's for Prime Day or not but either way we'll take it!
Pampers diapers and wipes
Every diapering mom I know loves a good diaper deal! Today for Prime Day you can get 22% off these Pamper diapers and wipes!
We've picked out all our favorite baby gear deals from Amazon Prime Day below (don't sweat it if you don't have a membership yet, you can sign up free for 30 days and get all of today's deals) and to see all my baby favorites and must-haves, go to my best baby registry list ever!
I know of more INCREDIBLE baby deals coming tomorrow that we're not allowed to post about yet today, so MAKE SURE YOU CHECK BACK tomorrow right here for an updated list at the bottom of this post of the best Prime Day baby deals!!!
Here's where you can find ALL AMAZON PRIME DAY BABY DEALS.
01) Maxi-Cosi Pria 85 $157.49 (reg $269.99) 42% off!
02) Munchkin Miracle sippy cups $9.03 (reg $12)
03) Skip Hop products 20% off at checkout
04) Honest Diaper Gift Set $28.59(reg $35.74)
05) Comotomo Baby Bottle Bundle 20% off at checkout
06) Chicco baby carseats 20% off at checkout
07) City Pack Diaper Bag $60 (reg $150) 60% off!
08) Freshly Picked Moccasins $29 (reg $45) 36% off!
09) Ergobaby Stroller $199.99(reg $399.99) 50% off!
10) Pampers Diapers – newborn $45(reg $57.86) 22% off
***UPDATES
Britax carseats up to 41% off
Bob Revolution Flex 2.0 single jogging stroller $299.99(reg $374.99) 33% off
Bob Revolution Flex. 2.0 double jogging stroller $479.99(reg $599.99) 25% off
ALL Bob and Britax car seats ON SALE
Ergobaby Carriers 38% off!!!
One last time, make SURE you check back here tomorrow because I promise we'll update you guys with all the best Prime Day baby gear deals that come out tomorrow too!!!