You guys know I absolutely love a good deal on baby gear and I know most of you do too! Lucky for us, this year's Amazon Prime Day is full of them!!! We've got all the BEST Amazon Prime Day baby deals covered for you in one neat little post so you don't miss out on anything. Ready? Let's go.
Not an Amazon Prime Member?
If you haven't joined myself and a bazillion other people who are addicted to Amazon Prime, you can try it free for 30 days! Also, if you happen to be a business owner, you can get an Amazon business account here.
Maxi cosi carseat
One of the biggest deals of Amazon Prime Day is on the Maxi Cosi Pria car seat! In fact, it's the LOWEST PRICE EVER! Get this Maxi Cosi Pria in Nomad Sand for ONLY $199.99, or in Devoted Black for $188 at checkout (orig. $329.99)! That's 39-43% OFF!
We're obsessed with the Maxi Cosi Pria 85 because of these reasons:
-It's super plush and easy for kiddos to fall asleep in
-The cover is completely removable and machine washable AND dryable, such a lifesaver for accidents and spills!
-The super high weight limit (85 lbs) forward facing
-It's the best car seat on the market for the person sitting IN FRONT of a rear-facing car seat, it offers the front seat passenger the most leg room of any convertible car seat on the market
-It has a cup holder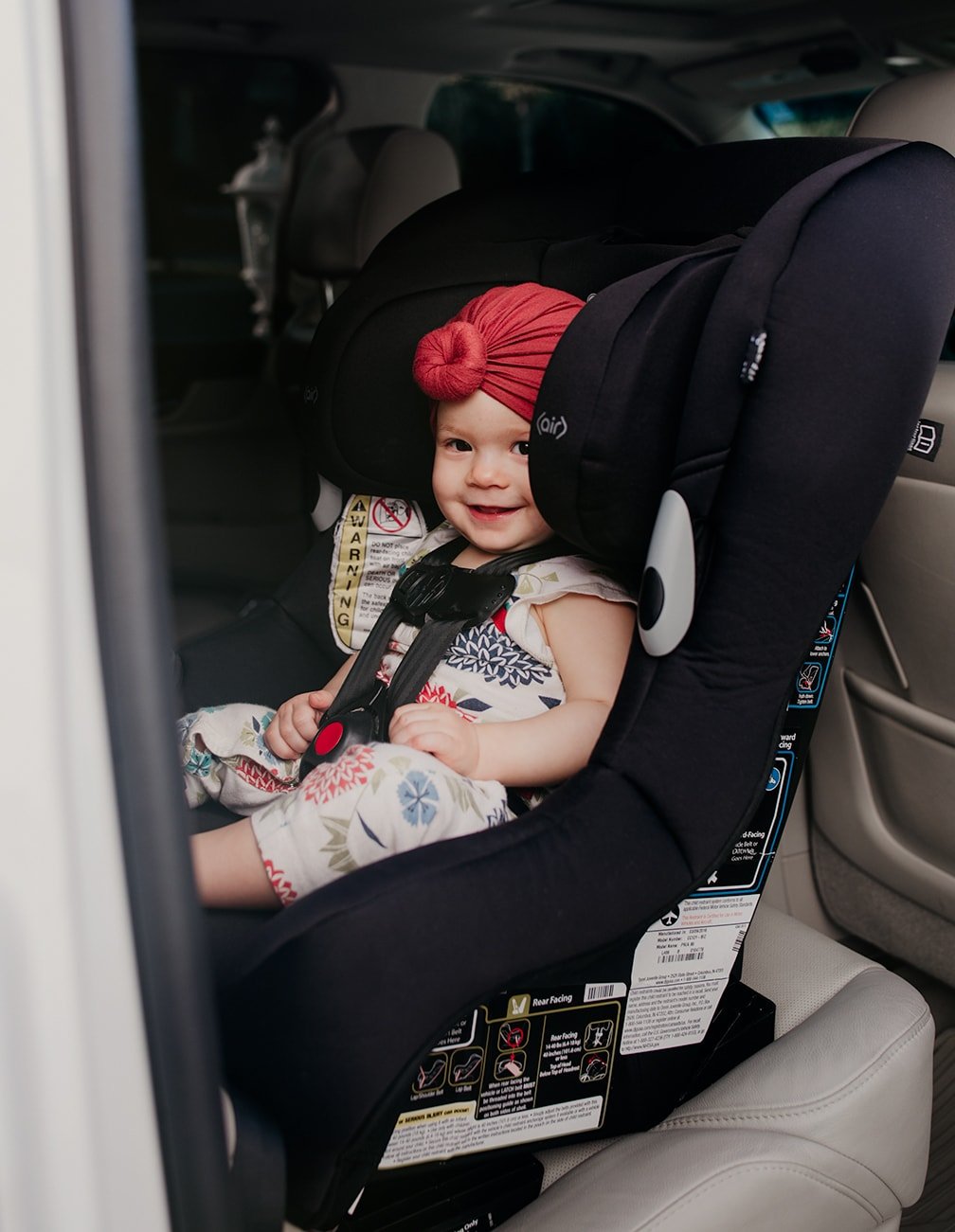 Ergobaby Carrier
So excited because you can get this Ergobaby Carrier today for 25% off at just $97.91 (orig. $129.98) – the LOWEST price EVER!
We have been long-time lovers of Ergobaby carriers – they're great for babies about 4 months on (for smaller babies we exclusively use the Solly Baby wrap!). The Ergobaby carrier is awesome because it distributes the weight of the baby across your hips so you can go on a long hike, a grocery trip, Disneyland, pretty much anywhere.
With the Ergobaby 360 carrier, the baby can face in or out! I still really love the traditional way of wearing the Ergo where the baby faces mom because my babies just get all cozy and fall asleep that way, and you can use the built-in sunshade to protect their little heads from the sun.
Bugaboo stroller
Right now you can grab this Bugaboo Bee5 Complete Stroller for 25% off the retail price of $800!! That means you're saving $200!!
This stroller is SO lightweight and compact, the fabric is machine washable (yes please), there's a sun canopy for ultimate coverage, the seat is reversible, I could go on! There's so much included in this little stroller, it's insane. And for 25% off? Score!
Bundleme Canopy
Ah you guys, this JJ Cole Original Bundleme Canopy Style Bunting Bag is ONLY $31.99 (orig. $39.99) at 20% off! That's only $1 more than the lowest price ever!!
This little canopy goes right in your car seat to keep your littles warm with the coziest faux shearling material. The top is removable for easy access and temperature control, plus it's machine washable!
This is a MUST if you're having a baby in a cold weather climate.
Fawn Design Diaper Bag
I'm thrilled to see a deal on one of our FAVORITE Fawn Design diaper bags!! I looove how sleek and non-traditional these diaper bags look. The backpack design is such a game changer, and would you believe me if I said it has NINE pockets?! It's so functional and easy to clean too.
You can grab this regular size (like I have below) for 20% off at $135.99 (orig. $169.99) or the Fawn Design Mini here for 21% off at just $74.99 (orig. $94.99)! I hardly EVER see these on sale, so definitely take advantage!!
Aden + Anais Classic Burpy Bib
Right now you can get this Aden + Anais Classic Burpy Bip in Waverly for 40% off!! That makes your total price only $13.20 (orig. $22)!
We LOVE Aden + Anais everything for our babies, and these burp bibs are no exception. They are 100% cotton muslin, super breathable, and they absorb super well! I love how much coverage these provide when using these as a burp cloth, but you can totally put them over your babies shoulders while they eat too! These seriously make the perfect gift because they come in so many fun patterns and colors!
Elvie Hands-free Breast Pump
For all you pumping mamas, you can get this Elvie Double Silent Wearable Breast Pump for just $399.15 at checkout! That's 20% off and a deal I don't see very often. This pump is so awesome because it allows you to pump anytime, anywhere, HANDS-FREE! It's super quiet too, which is a major bonus. You can even connect to the Elvie app while pumping to track volume, pumping time, and to control the pump.
NUK baby products
There are SO many NUK baby products on sale today for Amazon Prime Day!! Save 20%+ on bottles and pacifiers for your little one. NUK sippies have been our favorite for Millie because she transitioned so well from a bottle to a sippy with these, the handles made it so easy for her to use herself at first, and they don't require extra odd parts to be screwed in or lost in the oblivion of the baby drawer.
Car seat deals
Britax
We've been big Britax car seat fans for years too. Their clicktight line is GENIUS because the installation is SO EASY, and if you were ever to get in a car accident, the seatbelt clenches down tight and the carseat basically becomes part of the car, providing even more safety for your baby. Save up to 20% off on Britax car seat and strollers right HERE!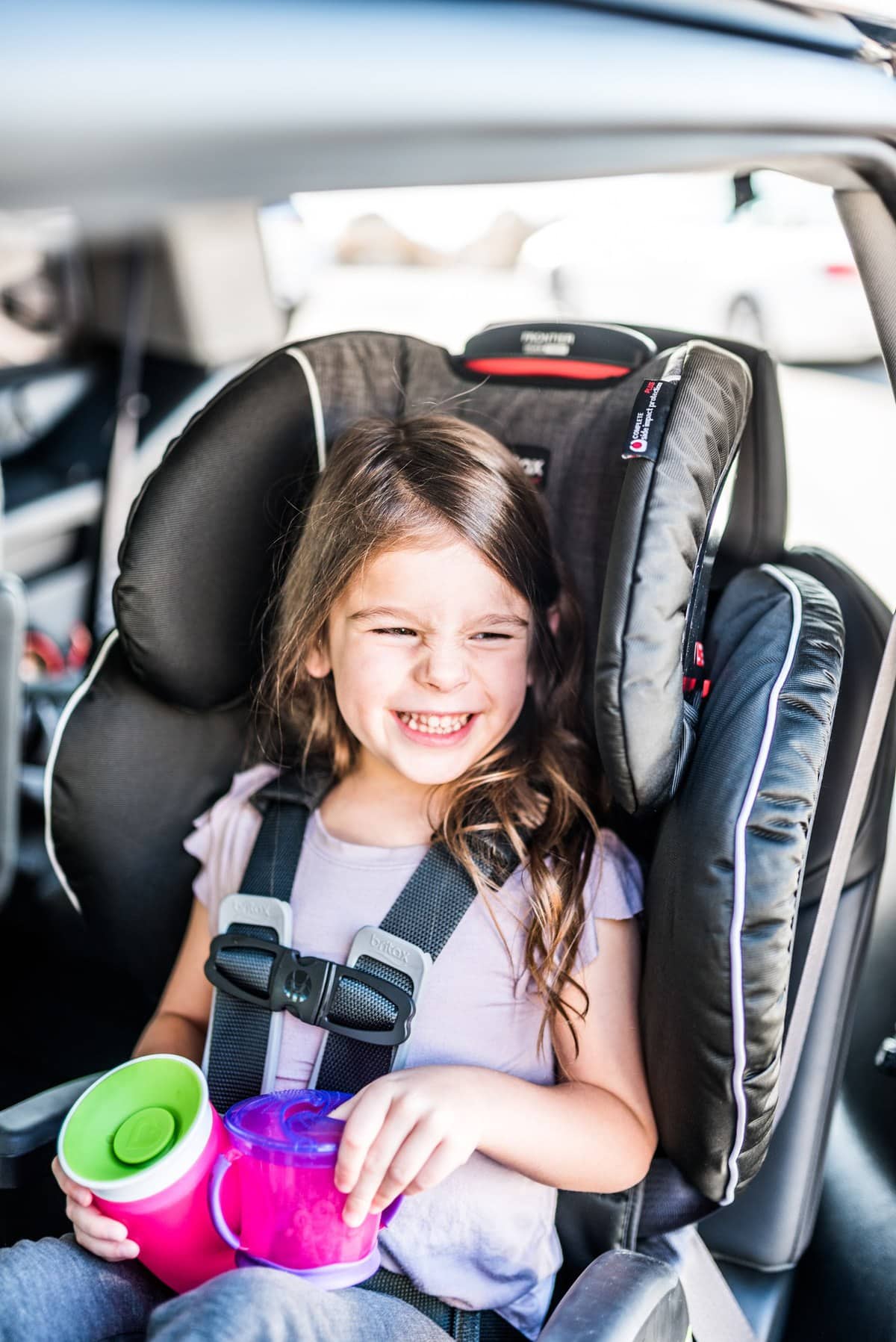 Graco
Prime Day is spoiling us with some awesome Graco deals!! You can get over 20% off a ton of really great Graco car seats, and even a couple of strollers. The Graco snugride is an OG of all the infant car seats out there, and at $119 at checkout this is one of THE BEST infant car seat deals I've seen in YEARS!!!
Chicco
Right now you can get over 25% OFF Chicco car seats, bases, strollers, boosters, high chairs and more!
Lyla is now riding in a booster and this is her favorite booster seat because it makes her feel like she's riding in a big girl seat just like Anabelle, but still provides the safety of a booster. AND it's only $29 today at checkout – that's a MEGA good deal, so I just ordered a second for our other car. Super easy to transfer from car to car too if they catch a ride with a friend or family member anywhere!
Honest diapers
We're HUGE fans of Honest diapers, I used to talk smack about them because I didn't think they were worth it. But I ate my words when I had Millie because I tried the new Honest diapers and EVERY OTHER BRAND I could get my hands on, and their newer ones are for real THE BEST. Not only cute, BUT the most absorbent, leak proof, and blowout proof of ALL the diapers I tried on my baby. It doesn't hurt that they're ridiculously cute too!! Get these right now for up to 33% OFF!
You can also save on Pampers, Seventh Generation, Babyganics and more here!
Oh baby!
We've gathered up all our favorite baby gear deals from Amazon Prime Day below and to see all my baby favorites and must-haves, go to my best baby registry list ever! Make sure you check back here tomorrow because I promise we'll update you guys with all the best Prime Day baby gear deals that come out tomorrow too!
MORE Prime Day deals
What to buy first: 12 hot items that will sell out fast
HOT! Honest Diapers on sale – high sell out risk!
The BEST Women's Fashion deals of Amazon Prime Day!!!
Prime Day deals on my favorite Amazon leggings
The best Amazon Prime Day BABY deals!
Craziest Amazon Prime Day HOME deals!
Amazon Prime Day beauty deals you cannot miss!
The BEST tech deals on Amazon Prime Day!
Amazon Prime Day kids toys at amazing prices!
HOT DEAL on the Philips DiamondClean – the most amazing electric toothbrush I've ever used
HOT! Crazy good Levi's jeans sale for Prime Day!
Halloween candy ON SALE for Amazon Prime Day!
HOT Amazon Prime Day deal on our FAVORITE pajamas!